Our Mission
Purpose Statement
We exist to worship God, love one another and make disciples of Jesus Christ.
Values
We believe and treasure the Gospel of Jesus Christ—and you'll hear us talk about it a lot. We can't help it.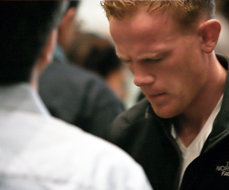 We're amazed at the love God has demonstrated for us through the death of Jesus Christ in our place. We were guilty of sin and worthy of punishment from God, but instead he showed us undeserved mercy. We want to continually grow in our amazement at God's grace. This is what brings us together. And this is the truth we want to have always at the center of our lives.
We find our direction as a church and as individuals in God's word, where the truth of the gospel and its implications for our lives are revealed. We believe the Holy Scriptures are inspired by God, completely true, and absolutely trustworthy. This is why solid, biblical preaching and teaching is such a priority at Covenant Life. We want all our members—from the youngest to the oldest—to be growing in the knowledge of God's word.
We want to be people who are led by God's Spirit. God has given us his Holy Spirit to strengthen, guide, convict and comfort us. Whether it's at work or when we're gathered as a church to worship God, we want to experience his empowering presence. We know we need the Holy Spirit to understand God's word, to know Him truly, and to obey Him fully. We want to see His gifts at work among us, building each other up and bringing glory to God.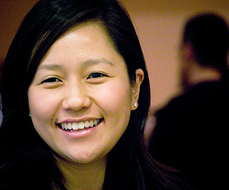 We're committed to vibrant relationships and "doing life together" as a church family. We see in Scripture a clear call to be growing in fellowship and rich, God-centered relationships. If you're used to a smaller church, we understand that our size can be overwhelming. We hope you'll stick around long enough to see that we're more than just a big crowd.
The message of Jesus Christ is a precious gift that we have to share with others—because God's Word commands it and because we can't hide the joy we've received. And as we faithfully share the good news of God's love with friends and neighbors, God draws people to Himself, and our family grows.