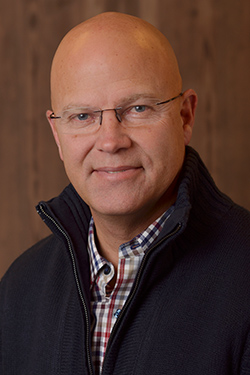 Grant Layman was born and raised in the beautiful Gulf Coast city of Sarasota, Fla. He grew up in a God-fearing home where his parents modeled a genuine love for Christ and dedicated service in the local church. These formative years served to develop a strong Christian worldview and eventually a growing sense of call to pastoral ministry.
In 1980 at age 19 he relocated to Maryland, and moved into the home of his sister, Carolyn, and her husband, C.J. Mahaney. Grant says the personal care and training he received while living in C.J. and Carolyn's home was invaluable preparation for ministry.
While serving in his initial position with the church as an administrator, Grant's interest in vocational ministry grew stronger. He was asked by the pastors to establish the church's youth ministry in 1983. That same year is when he met Karin Tammaru, the girl of his dreams, and they married two years later on May 11, 1985. The following year Grant was ordained.
Over the years of pastoral ministry in Covenant Life, Grant has filled a variety of leadership roles serving youth, singles, and the family life ministry. He has also served as a worship leader and led numerous mission trips. In 2006 Grant assumed the role of Executive Pastor with oversight of Sunday meetings and other strategic initiatives including international outreach. He is now exclusively focused on serving in the areas of world missions and community life.
Grant and Karin have four children—Brett, Brittany, Brielle, and Brian—and reside in Montgomery Village, Md.