November 1 2011 at 12:17 pm
8 Comments
---
..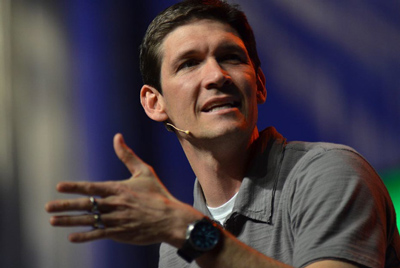 UPDATE (Nov. 13): Audio of Matt's message, "From Rubbish to Rescue," is now available.
We can't wait to have Matt Chandler with us on Sunday, November 13 to preach from Philippians 3:1-16. Matt is an elder and primary teacher at The Village Church in the Dallas, Tx., area. He is also well known as a conference speaker.
On Thanksgiving day 2009 while at home with his family, Matt was rushed to the hospital after a violent seizure. Testing revealed a malignant brain tumor. His illness quickly caught the attention of the Dallas media, and it became clear that God had plans to use his story to minister gospel truth to thousands of suffering people. Roughly 300 days after that seizure, following multiple surgeries, radiation and chemotherapy, Matt was declared a healthy man. For more on the story, see Justin Taylor's "One Year Later" interview with Matt, as well as Ligonier Ministry's "Don't Waste Your Cancer" interview.
In early 2009 before Matt's bout with cancer, John Piper interviewed him at length. Here are parts one and two of the interview:
Here's a brief excerpt of Matt's message titled, "A Shepherd and His Unregenerate Sheep," from the 2009 Desiring God Conference for Pastors:
More Background
Matt was born in the Seattle area to a military dad, and his family moved several times before settling in Houston. He came to know Christ at age 17. He received a bachelor's degree in Bible from Hardin-Simmons University in Abilene where he taught an inter-denominational Bible study for college students called "Grace." From there he became a staff member at Beltway Park Church in Abilene, then relocated to Dallas to continue his itinerant speaking ministry. In 2002, he became pastor of First Baptist Church of Highland Village, known today as The Village Church. He married his wife, Lauren, in 1999. The couple has three children.
Share this on:
---