November 25 2013 at 4:20 pm
0 Comments
---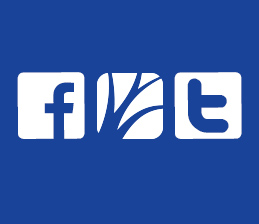 Stay connected with Covenant Life Church through Facebook or by following us on Twitter (@CovenantLife).
Also, don't forget about our Sermon Media app for both Apple and Android devices. The app is available in the iTunes app store and at Google Play.
As always, we love to hear your feedback! Thank you!
---
November 21 2013 at 10:45 pm
0 Comments
---
This is our fourth post recapping what various pastors shared this past Sunday evening at Members Meeting. Previous posts:
• Part 3: Kenneth Maresco on Non-Staff Elders
• Part 2: Don DeVries on The Role of a Pastor
• Part 1: Mark Mitchell on Reorganization
---
Isaac Hydoski on "Small Group Ministry" – Sunday, Nov. 17
In concert with our work on organizational structure and the role of a pastor, a third project team consisting of myself, Adam Malcolm, Joe Lee, Kenneth Maresco and Angel Cabrera was tasked by the elders of the church with the important work of evaluating our existing small group ministry.
From the earliest days of Covenant Life Church, small groups have played a vital role in our life together as a congregation. Relationships have been developed, believers have matured in the faith, unbelievers have come to know Jesus, and we have provided care for one another for many years. As pastors we recognize this fruit and are deeply grateful to God for what He has done through our small group ministry.
Through the years, we've seen much fruit, but we recognize that our practice of small groups has had its weaknesses. We believe an honest look at both strengths and weaknesses of the past will help sharpen our direction for the future.
As we began our work in earnest back in September, it was our conviction that our church's purpose and approach to small group ministry would remain first and foremost rooted in Scripture in both purpose and methodology. A particular area of interest related to this conviction are the "one anothers" of the New Testament.
When studying the dozens of "one anothers" in Scripture it becomes clear the body of Christ is called to be in close relationship with one another so that we can live out the fellowship we share in Christ. Verses such as "instructing one another" (Romans 15:14), "serving one another" (Galatians 5:13), "bearing with one another" (Ephesians 4:2), "forgiving one another" (Ephesians 4:32), all share the common trait that Christians should be helping each other live out the plan God has for each of us and the church overall. We believe that being in small group fellowship is a vital way we can live out the "one anothers" together.
There are many models and ideas for small groups in the body of Christ. And with the diversity of models that exist, it would be easy to simply adopt a structure that seems exciting, innovative or compelling. Instead of taking a purely pragmatic approach, we want to focus on the values we see in Scripture. That means making small groups a place where we are helping each other worship God in all aspects of our individual lives, love one another as Jesus loved us, and make more disciples of Christ.
And so our approach has been with these values in mind as we prayerfully pursue a renewed vision and direction for our small group ministry that is pastorally wise for our particular church in this particular time.
Here's some of what we have done to date to sharpen our thinking:
• We began by studying the 45+ verses earlier referred to as the "one anothers" in Scripture to help bring definition to what the church is and how the church is to interact together as the body of Christ.

• We are seeking to learn as much as we can from other evangelical churches that are committed to small group ministry. We are currently speaking with leaders from eight different churches that cover the spectrum of small group ministry approaches, from Bible study groups, to fellowship groups focused on sanctification, to missional communities focused on outreach. We are learning a lot by looking at the strengths and weaknesses of these various models.

• And finally, we are listening to you! This fall we invited the entire church to attend two meetings where the goal was to solicit your ideas, input and feedback about our small groups. Over 160 of you attended and had in-depth conversations with each other, led by a group facilitator, on topics such as the purpose of small groups, present small group experience, role of leaders and members, role of pastors, how a variety of biblical values should function in a small group setting, to a simple final question that we wrapped up with: "What is the one thing you'd like to say to the pastors about care groups?"
The result of these brainstorming sessions was a 30-page report capturing your ideas and input as members. This has helped us to understand both the strength and the diversity of opinions that exist within the church. Your feedback, thoughts and counsel are helping shape our work in an ongoing way, and your participation is making our partnership together tangible.
While our research and discussions are ongoing, there are a few key categories we have settled on, and even referred to in my brief summary tonight. Moving forward we're likely to include these in our final presentation to the elders:
• We believe small groups are a vital component to the overall health of Covenant Life Church. Small groups are one of the primary ways we fulfill our purpose and mission as a local church overall.

• We believe that our church family will need clear and ongoing biblical vision for what true community life in the church looks like, and the role that small groups will play in this.

• We don't believe it necessary to do a church-wide reorganization of all our small groups. Rather we will be seeking to widely and systematically influence and equip our groups in a more concerted fashion.

• We believe that more training and more consistent equipping for our small group leaders is a vital means for us to be an effective discipling and equipping church.

• We believe that the study of the Scriptures should be a vital aspect of every small group's fellowship together.
We will be keeping you updated in the days ahead and making you aware of the progress we are making. Thank you for praying for us!
---
November 20 2013 at 3:10 pm
0 Comments
---
Here's the third of several posts recapping what various pastors shared this past Sunday evening at Members Meeting. Also see Part 2: Don DeVries on The Role of a Pastor and Part 1: Mark Mitchell on Reorganization.
---
Kenneth Maresco on "Non-Staff Elders" – Sunday, Nov. 17
I have been asked to provide an update on our process for identifying, raising up and setting in non-staff elders here at Covenant Life Church. This is probably one of the most important tasks we will undertake this coming year because doctrinally competent, godly leaders are critical to the future health and well being of this congregation.
As you know, we currently have only had full time, paid elders. We've come to see that Scripture does not constrain churches to appoint only paid elders. In 1 Timothy 5:17-18 Paul says "Let the elders who rule well be considered worthy of double honor, especially those who labor in preaching and teaching. For the Scripture says, "You shall not muzzle an ox when it treads out the grain," and, "The laborer deserves his wages."
On one hand, this passage affirms that it is appropriate for a church to support its elders financially. At the same time, it assumes that not all of them will be compensated. We also know that at times Paul himself laid down this right to support in order to serve the churches he ministered to, as he describes in 1 Corinthians 9:6 and 1 Thessalonians 2:9. Because Scripture allows for both paid and unpaid elders and because we have a need for additional elders despite the constraints of our budget, we believe it is will be both wise and beneficial for us to recognize non-staff elders. And we are anticipating the benefit to the church through the wisdom, grace and experience of these men being added as shepherd leaders.
Non-staff elders are men who have other professions or work responsibilities (though we may have some men who are retired functioning in this role) and yet participate on our "Board of Elders". The inclusion of non-staff elders in the leadership, shepherding responsibilities and the governance of the church is a change for Covenant Life. We believe it is a biblical and wise change that will serve the spiritual health of our congregation. We are praying this will inspire the men of our congregation to grow in and pursue the spiritual leadership God has called each of them to and that our church will grow in the days ahead as its benefits from the leadership of men whom God has raised up for this 'noble task.'
So let me take a moment to describe how are we going to raise up and affirm these men, and talk about your role as a congregation.
First, we understand that this process for raising up non-staff elders is new for our church family, and therefore we want to carefully and biblically lead the church into this change in governance. We plan to shepherd you through this process by teaching from God's Word, and we'll also be inviting you out to Coffee & Conversation evenings for discussion on these matters.
We want you to know that we are excited for where the Lord is taking us and look forward to blessings that will come to the church as we receive these men God has prepared to help shepherd our congregation.
In January on a Sunday morning, we are going to be teaching on the biblical requirements and responsibilities of elders. We will also be handing out an Elders Profile that will list the relevant Scriptures and describe the important role of non-staff elders.
At that time we will be inviting you to recommend men you believe might qualify for this role as you consider both the biblical character requirements and the specific role of non-staff elders . The elders will carefully consider and discuss all recommendations.
Once the elders have settled on a group of eligible candidates, we will talk to these men personally to see if they desire to explore this calling. Some men will likely choose not to participate. Some may not believe they are called; some may not feel that they can devote the necessary time given the current demands of family or career. Others may make us aware of weaknesses or sins that require growth before pursuing the office of elder.
The men who are selected and agree will undergo a rigorous interview process. After that process they will participate in three sessions of theological training over a period of three months, and participate in a small group for couples for several months.
After successfully completing this process, their names will be recommended to the congregation. Members will have four weeks to express any comments, encouragement or reservations. After that time, the men will be affirmed by a vote of the members of the congregation. After they have been affirmed we will lay hands on these men before the congregation on a Sunday morning (I Timothy 5:22, 2 Timothy 1:6).
That is the process we have outlined. So what can you do right now?
1. Pray. We need to lift up our hearts and our voices to the Lord to help us in this process so that we walk wisely as a church and that the right men will be placed as elders in this church. Please join us in prayer as we take this step together.
2. Participate. I have mentioned the important role that of the congregation in this process. Please be considering these matters, and participate when you are invited to.
3. Pursue. For the men in our church, please consider whether God is calling you to be an elder, in the near future or in the more distant. Regardless, inasmuch as it is a good thing to aspire to be an elder (1 Timothy 3:1) you can prepare yourself by pursuing wisdom, knowledge and growth in godliness.
4. Support. One simple, but meaningful way to contribute to this process is to be supportive and encouraging wherever you can. This is new for our church and can seem daunting, especially for those who are called as non-staff elders. The process understandably involves a great deal of scrutiny for these men. The participation, support and encouragement of the body will help to facilitate the process and to establish a strong eldership for years to come. As Scripture teaches, it is good for elders to serve with joy and not with groaning, for this would be of no advantage to the flock (Hebrews 13:17).
Thank you for your prayers and support as we continue to serve the Lord together.
---
November 7 2013 at 8:56 am
0 Comments
---
What do penguins, softball and families in need have in common? If your answer was 'nothing,' let me introduce you to Every Day is Christmas (EDIC).
EDIC is a unique ministry that reaches out to families in need during the holiday season. Through sporting events like flag football and softball, last year EDIC raised enough money to bless 60 families. And Dennis Castenada, co-founder of the ministry, happens to like penguins so much that he based the EDIC logo on the flightless bird.
EDIC's final sporting event of 2013 took place October 19, a softball game between players from Covenant Life and Gracia Soberana. Covenant Life walked away with a solid 33-18 win, leaving them 2-0 for the year in softball.
Both teams were winners because the game raised $600, bringing the total for 2013 to over $2500. The funds will be put to use to make Thanksgiving baskets and reduced-price Christmas presents available to struggling families.
How To Get Involved:
• Visit EDIC's table in the church lobby November 10 or 17 for complete information on how to participate.
• Thanksgiving baskets will be assembled on November 23. Volunteers are needed to buy food, assemble, decorate, and deliver baskets.
• The Christmas "store" will take place December 14. Donations of new clothes and toys are needed.
Dennis and his mother, Gloria Noel, co-founded EDIC in 2007. As a single-parent family, they received many Thanksgiving baskets over the years and know the impact this ministry can have.
EDIC's goal is to "empower, equip, and provide resources for families to advance and create a better future for themselves," not simply to provide a free hand out. Families that benefit from the ministry are invited to attend a "Resource Event" where they receive encouragement and equipping for building a solid financial future. Dennis is eager to see EDIC have a lasting impact on the families it serves.
Visit EDIC on Facebook.
Thanks to Jessica Harris for writing this post.
---
October 7 2013 at 1:20 pm
0 Comments
---
Here are photos from yesterday, our first one-service Sunday and part one of the RE:NEW series. Click on the montage to load a Flickr page with larger images.
Joshua Harris' message is available in the Resource Library. His text was Psalm107.
---
October 2 2013 at 12:30 pm
3 Comments
---
If you drive by the church and see a blank sign over the next couple of days, fear not! We haven't planned a surprise change of our church's name or anything like that! We're just updating the service time to 10 a.m., and while we're at it, putting up the revised church logo (just like the one at the top of this webpage). The sign should be finished by either this weekend or next depending on weather and other factors.
You could just say we needed to RE:NEW the sign. ;)
P.S. Thanks to Facilities staffers Howard Anderson and Dan Preston (pictured) and John York (not pictured) for getting things ready for the new look.
---