April 17 2014 at 5:00 pm
0 Comments
---
Ladies,
I hope this second excerpt above will give you another small taste of Kathleen Nielson's teaching.

I also have a testimony to share with you from Elise Finch who has benefited from Kathleen's ministry. Here is what she has to say:
I have read the Bible as part of my daily devotional practice since I was a child. However, over the last 5-7 years I began to look at different methods of study, seeking to better grasp God's Word in my own life.

During this search, I heard about Kathleen Nielson and read her book Bible Study: Following the Ways of the Word. In the book she talks about seeing the Bible as literature written to be understood by all of us, including those of us who would never be fluent in Greek or Hebrew or complete a seminary course. I read a quote at the beginning of chapter 3, "If we affirm meaning in the text, meaning intended by God who breathed it out, then it follows that God means for us to receive this meaning. He gave us words that he means for us to understand." God means for ME to understand his word! That's encouraging, but it's also sobering because if he means for me to understand it, that also implies he means for me to give it some sober-minded attention.

Reading Kathleen's book and now having the opportunity to learn more through several of her studies has been profoundly helpful. I've learned how to look at the various genres within the Bible and read them with an eye towards how God meant to use their form to illuminate his truth. I've spent less time pondering my own opinions or jumping to personal application prior to finding out what each author's intent was for their original audience. This approach makes sense. Although I will never "arrive", Kathleen's methods have provided a useful map which is helping me to better navigate the road of reading God's word.

I am so excited for this time to learn from Kathleen again and am looking forward to being freshly spurred on as we study the Psalms.
I hope you can join us on May 9-10! You can visit the conference website for more information and to register. To view a video of a complete message by Kathleen, please visit the Christian Conventions website.
Valori Maresco
Women's Ministry Director
Share this on:
---
February 9 2014 at 12:26 am
0 Comments
---
With the deadline for recommending non-staff elder candidates just a week away, we wanted to repost the relevant information to make sure it's readily accessible for everyone. If you're not informed about this initiative, please follow the links below.
Doctrinally competent, godly leaders are critical to the health and well being of this and every church congregation. Over the course of 2014 we are engaging a process to bring non-staff pastor/elders on board at Covenant Life. This presents an opportunity for every member of the body to participate in the life and future of our church by praying, submitting recommendations and supporting the affirmation process. The final day for recommending candidates as non-staff elders is Sunday, February 16.
Helpful links:
• You can review Kenneth Maresco's letter from January 9 announcing the process
• Check out Ben Wikner's and Kenneth's sermons on elders
• Read the elder profile (describing elder qualifications and the nomination process).
• Recommend a member who meets the qualifications by using the simple recommendation form.
Thank you. members, for praying and playing your important role.
Share this on:
---
December 29 2013 at 5:55 pm
0 Comments
---
Did you know that Covenant Life has a mobile app for iPhone, iPad Touch, iPad and Android smartphones and tablets? You can download the app on the iTunes App Store or at Google Play.
The app features video of Sunday sermons (going back about a year-and-a half), and audio of Sunday sermons, seminars and more (it's a great way to review sermons on the go). You can also browse this blog.
We hope you'll enjoy reviewing sermons, catching up on ones you missed and sharing the content with others via Facebook, Twitter or e-mail.
Share this on:
---
December 17 2013 at 8:53 am
4 Comments
---
This past Sunday, Erin Hill, a member who serves on our Music and Worship Team, shared a song that fit perfectly with Joshua's message on The Parable of the Unforgiving Servant from Matthew 18:21-35. We asked Erin if she could tell us how the song came about and also provide the lyrics:
"One day last week I came across some pictures of old friends that took me straight back to a difficult season of pain, disloyalty and dissolved friendships. If you had asked me prior to seeing the photographs I would have told you that I had forgiven these particular people of what they had done against me and my family; I thought I did! But the truth was, I hadn't yet done that completely. The Lord desired to bring me to a place of further healing and true forgiveness. He opened my eyes to see that I was still holding debts against these people and it was affecting my current relationships, but most importantly, it was a hindrance in my relationship with the Lord.

After seeing the pictures I was able to take some time to sit down at the piano and receive this simple song from the Lord (mind you, I was pretty angry when I first started singing!). As the lyrics and the music started coming I was seeing how this was a sweet gift from Him for my aching soul. I don't know how it all transpired but an unexpected healing took place while I was being honest with the Lord in that moment.

While I was still writing, I had the thought that this song might not only be for my benefit but possibly a song the Lord might use for his church. I contacted Josh to see what the text for Sunday was going to be…I couldn't help but to laugh out loud when he shared that he was teaching on the passage of the unforgiving servant!

I truly feel that the burden of bitterness, anger and unforgiveness has been lifted from me and I sense a freedom that I haven't felt in almost five years! Praise God!"
Lyrics
When I see Jesus face to face
I won't think about the pain I feel right now
One day when I put my hand to his
I won't think about the hands that hurt me here

But right now it seems much easier
To hate my enemies
Than to forgive and rest within your peace

So I need you, Jesus
My anger's held me captive for too long
I need you, just you
Replace this bitterness with your love

I had a debt I could not pay
And you showed me your mercy
Thank you, Erin, for serving the Lord and our church with your voice and your songs. Let us know if you are able to get the song recorded!
Share this on:
---
November 25 2013 at 4:20 pm
0 Comments
---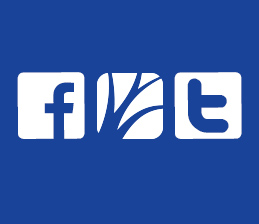 Stay connected with Covenant Life Church through Facebook or by following us on Twitter (@CovenantLife).
Also, don't forget about our Sermon Media app for both Apple and Android devices. The app is available in the iTunes app store and at Google Play.
As always, we love to hear your feedback! Thank you!
Share this on:
---
November 21 2013 at 10:45 pm
0 Comments
---
This is our fourth post recapping what various pastors shared this past Sunday evening at Members Meeting. Previous posts:
• Part 3: Kenneth Maresco on Non-Staff Elders
• Part 2: Don DeVries on The Role of a Pastor
• Part 1: Mark Mitchell on Reorganization
---
Isaac Hydoski on "Small Group Ministry" – Sunday, Nov. 17
In concert with our work on organizational structure and the role of a pastor, a third project team consisting of myself, Adam Malcolm, Joe Lee, Kenneth Maresco and Angel Cabrera was tasked by the elders of the church with the important work of evaluating our existing small group ministry.
From the earliest days of Covenant Life Church, small groups have played a vital role in our life together as a congregation. Relationships have been developed, believers have matured in the faith, unbelievers have come to know Jesus, and we have provided care for one another for many years. As pastors we recognize this fruit and are deeply grateful to God for what He has done through our small group ministry.
Through the years, we've seen much fruit, but we recognize that our practice of small groups has had its weaknesses. We believe an honest look at both strengths and weaknesses of the past will help sharpen our direction for the future.
As we began our work in earnest back in September, it was our conviction that our church's purpose and approach to small group ministry would remain first and foremost rooted in Scripture in both purpose and methodology. A particular area of interest related to this conviction are the "one anothers" of the New Testament.
When studying the dozens of "one anothers" in Scripture it becomes clear the body of Christ is called to be in close relationship with one another so that we can live out the fellowship we share in Christ. Verses such as "instructing one another" (Romans 15:14), "serving one another" (Galatians 5:13), "bearing with one another" (Ephesians 4:2), "forgiving one another" (Ephesians 4:32), all share the common trait that Christians should be helping each other live out the plan God has for each of us and the church overall. We believe that being in small group fellowship is a vital way we can live out the "one anothers" together.
There are many models and ideas for small groups in the body of Christ. And with the diversity of models that exist, it would be easy to simply adopt a structure that seems exciting, innovative or compelling. Instead of taking a purely pragmatic approach, we want to focus on the values we see in Scripture. That means making small groups a place where we are helping each other worship God in all aspects of our individual lives, love one another as Jesus loved us, and make more disciples of Christ.
And so our approach has been with these values in mind as we prayerfully pursue a renewed vision and direction for our small group ministry that is pastorally wise for our particular church in this particular time.
Here's some of what we have done to date to sharpen our thinking:
• We began by studying the 45+ verses earlier referred to as the "one anothers" in Scripture to help bring definition to what the church is and how the church is to interact together as the body of Christ.

• We are seeking to learn as much as we can from other evangelical churches that are committed to small group ministry. We are currently speaking with leaders from eight different churches that cover the spectrum of small group ministry approaches, from Bible study groups, to fellowship groups focused on sanctification, to missional communities focused on outreach. We are learning a lot by looking at the strengths and weaknesses of these various models.

• And finally, we are listening to you! This fall we invited the entire church to attend two meetings where the goal was to solicit your ideas, input and feedback about our small groups. Over 160 of you attended and had in-depth conversations with each other, led by a group facilitator, on topics such as the purpose of small groups, present small group experience, role of leaders and members, role of pastors, how a variety of biblical values should function in a small group setting, to a simple final question that we wrapped up with: "What is the one thing you'd like to say to the pastors about care groups?"
The result of these brainstorming sessions was a 30-page report capturing your ideas and input as members. This has helped us to understand both the strength and the diversity of opinions that exist within the church. Your feedback, thoughts and counsel are helping shape our work in an ongoing way, and your participation is making our partnership together tangible.
While our research and discussions are ongoing, there are a few key categories we have settled on, and even referred to in my brief summary tonight. Moving forward we're likely to include these in our final presentation to the elders:
• We believe small groups are a vital component to the overall health of Covenant Life Church. Small groups are one of the primary ways we fulfill our purpose and mission as a local church overall.

• We believe that our church family will need clear and ongoing biblical vision for what true community life in the church looks like, and the role that small groups will play in this.

• We don't believe it necessary to do a church-wide reorganization of all our small groups. Rather we will be seeking to widely and systematically influence and equip our groups in a more concerted fashion.

• We believe that more training and more consistent equipping for our small group leaders is a vital means for us to be an effective discipling and equipping church.

• We believe that the study of the Scriptures should be a vital aspect of every small group's fellowship together.
We will be keeping you updated in the days ahead and making you aware of the progress we are making. Thank you for praying for us!
Share this on:
---