August 23 2016 at 9:42 am
0 Comments
---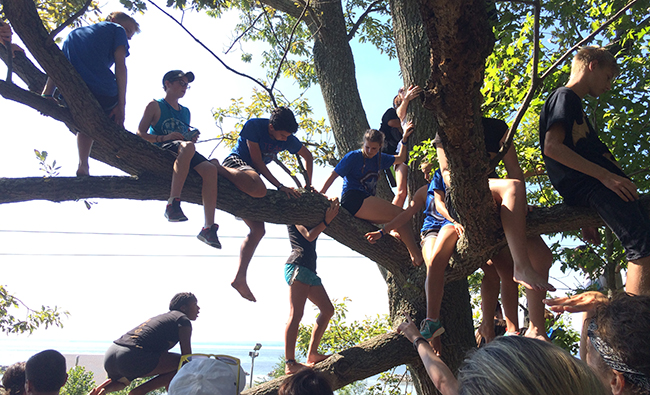 We received this encouraging note from Dave Brewer about how God ministered to the high school students who attend the Worthy Retreat this past weekend.
Thanks for your prayers for the youth retreat this past week! God was kind to answer your prayers!

The retreat was exceptional, and God met us in so many ways over and over again! I've heard many stories of youth who repented, were convicted of sin and who grew in love for Jesus.
The theme of the retreat was "the names of Jesus", where we studied names that the Scriptures use to describe the role and function of Christ in particular ways. I spoke from Revelation 5 on Christ being the lamb of God; Brian Davis spoke from Hebrews on Christ as our Great High Priest; Jon Smith spoke from Revelation 12 on Christ being our warrior King; and Donnie Griggs spoke from Isaiah on Christ being our suffering servant.
We took Saturday night to pursue the Holy Spirit's work among us and finished off on Sunday morning with seven teens getting baptized! Todd Keeler was also there and gave a short encouragement talk to the parents on their important God-given role at this retreat.

It's really hard putting into words all that God did. God is at work in our youth in mighty ways and it's fun to be a part of! I appreciate your support and prayers for the youth.
Share this on:
---
July 11 2016 at 12:18 pm
0 Comments
---
Apply to serve in Discovery Land online.
Good morning. Let me first start off by saying thank you to everyone that filled out an application and dedicated their time to serving in DL this September. I greatly appreciate you volunteering, and I wanted the current volunteers that have been working this past year to be encouraged as well. Thank you, it is truly making a difference in these kids, my kids, lives. Just last week I was teaching the main session for the 1st -5th graders and was prompted by the curriculum to quiz everyone through the use of a game. So, I set up the game and began to ask these questions to the crowd to respond with a true or false answer. Let me just read these off: Not only did I get the right answer from the children, they resoundingly gave the corrected answers to the false questions! This blessed me greatly. Not only that but my 4 year old girl is starting to retell the story of Saul and king David and how they obeyed or disobeyed God. This was an amazing set up for me to take the conversation to Jesus and present the gospel. That is so important to me. So thank you to all who have served and brought all the children into contact with the gospel and Jesus.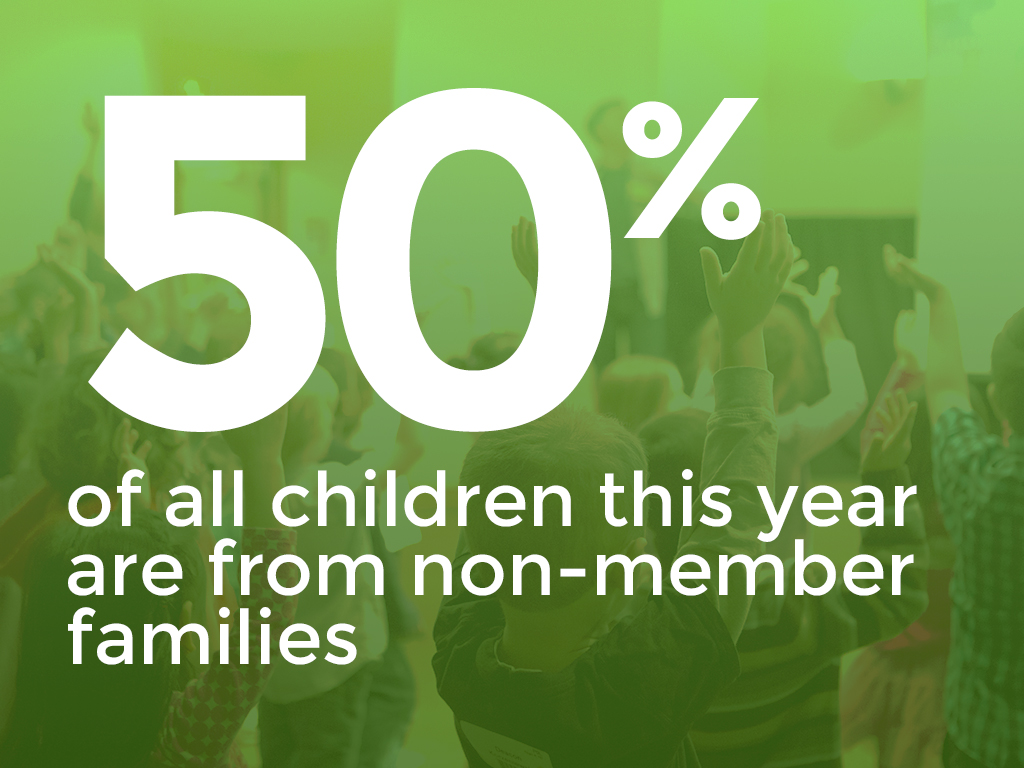 It is because of stories like these that I believe what we are doing in DL is a good thing for our church and for the people that walk through the door on Sunday morning that are not members. The gospel is being taught. Here is a number that I thought is important to share; did you know that around 50% of all the children that went to DL this past year were in fact children of guests. So it is not just about serving ourselves, we are a front where the gospel is being shared to people visiting our church.
So, I wanted to give everyone a progress update on current commitments to make all this happen again next year. We are currently around 35% of volunteers we need to keep the lights on and the programs running back there. We need 400 volunteers and or we are looking at downsizing by the end of July. Its July because we would need to redesign the ministry to ensure the safety and effectiveness. So if you holding on to your application please turn that in to help us avoid downsizing the program. Just to give you some perspective of how big of a ministry it is, if you would take a look at this section of the congregation. This section represents around 400 people. That is the average of people that occupy DL right now. On average we have 300 children and 75-100 adults back there every Sunday.
That is why we need you to consider signing up. And just so we are clear, bulk of people that have already signed up to serve are parents with kids. The gap that we are experiencing needs to be filled with singles; it needs to be filled with empty nesters; it needs to be filled with seniors; it needs to be filled with young married couples. This is our need. We need you to volunteer to serve one Sunday a month for the next year starting September to ensure these stories and gospel opportunities keep going. Our church is and will be a place where young families can come to hear about Jesus and feel served.
Will you consider? Thank you.
Share this on:
---
July 6 2016 at 9:18 am
0 Comments
---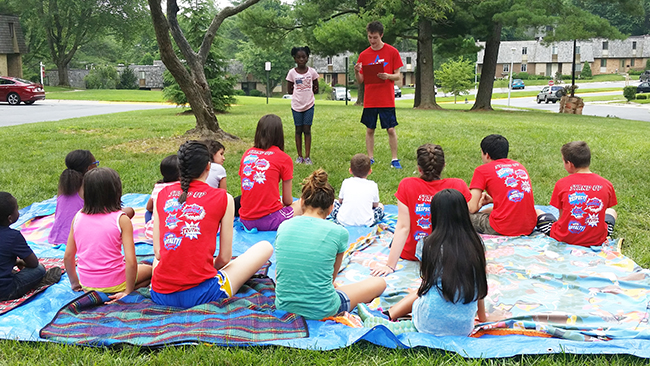 By the end of JOY Camp approximately 70 kids heard the Gospel. Some of these kids have been coming to camp every year since it began, some came for the first time this year. But all had Gospel seeds planted this week.
At the beginning of the week the kids had a difficult time opening up to the youth during one-on-one partner time, and tended to get off topic. But by the end of the week, kids were opening up, asking deep questions about Jesus and the Gospel, and taking in every second of what they were learning. Some youth were able to remind kids of the Gospel and pray with them to receive forgiveness. Other youth watched as kids prayed silently and trusted that God was working.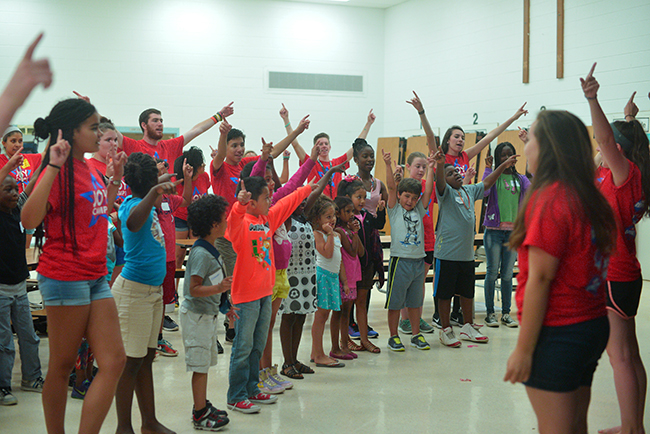 JOY Camp is more than just a one week a year vacation bible school. The kids we encounter this week cherish every moment we spend with them and eagerly await the following summer. They love the little things that the youth do with them. From making friendship bracelets, to playing board games, to giving endless piggy-back rides, to participating in all the crazy dance moves for worship, the kids are shown the love of Christ and realize the youth aren't "too cool" to hang out with them. One kid, during one-on-one partner time, said that when she grew up she wanted to be just like the CLC youth volunteer and wanted to work at JOY Camp.
The Gospel impact we make during this week is wonderful, but what if we could make that impact all year long? Here are some ways where CLC is currently involved in making a Gospel impact in our community.
The ESOL Ministry at South Lake Elementary School – offering English classes to reach the nations with the gospel
JOY Club - provides child-care for the ESOL ministry and serves as a follow up to JOY Camp
Laytonia Girls Club - Crafts and devotionals for community girls ages 5-15
If you would like to get involved in any of these outreaches, please contact Todd Keeler. Thank you for praying for us this week.
Share this on:
---
June 21 2016 at 12:46 pm
1 Comments
---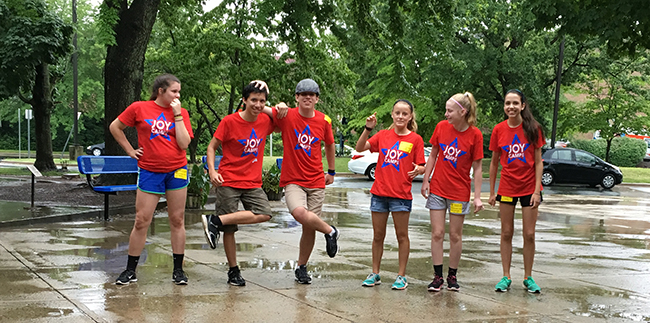 This week about 50 youth and adults from Covenant Life Church are immersed in a community mission "trip" called JOY Camp. The three sites are Laytonia (across the street from the church), nearby Camp Hill Apartments (a few minutes down Washington Grove Road), and South Lake Elementary School (near Lake Forest Mall).

We meet together at the church everyday to pray, worship, study God's Word, share meals, plan for the day, and go out into the community to provide a free Christian day camp.
JOY Camp is an informal Vacation Bible School with the purpose of sharing the love and truth of Christ through songs, crafts, skits, Bible teaching, Scripture memory, one­-on-one conversation, and friendship. Our theme for this year is STAND UP! As we teach lessons from the book of Daniel, we will share the gospel with the kids and teach them that we can have courage to stand up for what's right because of who Christ is and what He has done.
We would love for you to join us in this mission by praying for:
Our team, that we would be good ambassadors for Christ and for strength to persevere;
T

he gospel to continue to spread in our community;

Ask God if He wants YOU to get involved with some of the on­going ministries in our community

The ESOL ministry at South Lake Elementary School – offering English classes to reach the nations with the gospel
JOY Club ­provides child­care for the ESOL ministry and serves as a follow up to JOY Camp, so the relationships we form this coming week can continue.
Thanks so much for partnering with us in prayer!
—Andi Alonso (on behalf of the Joy Camp team)
Share this on:
---
June 20 2016 at 1:31 pm
0 Comments
---
Several folks asked for a transcript of Tim Harvey's pastoral prayer this past Sunday, so we share it here:
Gracious Heavenly Father, we come before you this morning to agree with your evaluation of us, spoken through your prophet Isaiah. Like the people of Isaiah's day, we have rebelled against your laws and forsaken your ways, both inwardly and outwardly. So we come before you as your people to confess our many sins.
Lord, we have raised up other gods before you in our hearts and our lives, idols that we have looked to for joy and hope and meaning more than we have looked to you. And our idols are many – they are entertainment and social media where we have run for refuge and for joy rather than to you. Even your good gifts like work and family and children and marriage and friendships we have exalted as other gods above you by running after them and holding on to them as our ultimate sources of joy and hope instead of you.
Lord, we have disregarded and dismissed things of eternal value – the wonderful treasures of your word and of deep fellowship with your people – in favor of things that will not last – entertainments and diversions, or even a few more minutes of sleep.
We have prayed more for our own kingdoms and our own comfort than for your kingdom.
Lord, we have failed to love our brothers and our sisters as we ought to. We have made harsh judgments in our hearts without knowing or even caring about their situations. We have distanced ourselves from those in need, we have been too afraid or too concerned with our own comfort to embrace the hurting, the desperate, and the difficult people around us.
We have sought to be proven right more than we have sought to be loving.
And Lord, these things have come about because we have looked first to ourselves rather than to you. We've trusted in our own strength and wisdom and become fearful when those fail us. We've chased after our own comforts only to find those comforts are ruling over us.
And so we turn to you, Lord. We turn to you to ask your forgiveness for our many sins. And we turn to you to thank you for the great forgiveness that you purchased at such a cost – by turning your back on your own son as he died – and yet that you offer to us for free. We turn to you to rejoice that there is no condemnation for those who are in Christ Jesus, that you have set us free from the sin that once enslaved all of us.
And we turn to you, Lord, to cry out for your help to turn aside from our sinful ways and to live in a way that pleases you. We cry out, Lord, that you would give us not just an outward form of obedience, but that you would change our hearts. Take away our hearts of stone and give us hearts of flesh that are tender toward your ways. Fill us with your perfect love that casts out fear. And turn our eyes away from ourselves, away from the foolish idols that fill our view, to see more and more your kingdom and your glory.
We pray in the precious name of our Lord Jesus Christ who loved us and gave himself for us,
Amen
Share this on:
---
May 17 2016 at 3:38 pm
0 Comments
---
On Sunday, P.J. Smyth interviewed Montgomery County Executive Ike Leggett who shared about his journey from abject poverty in Louisiana, to college, law school, and ultimately, public service. Ike offered warm words of encouragement for getting involved in serving those in need in our community.
Share this on:
---