January 22 2013 at 4:58 pm
0 Comments
---
Mark Lauterbach brought greetings and thanks from his home church when he preached here this past Sunday—on video. The clip featured Mark and fellow pastor Ken Burdette sharing their thanks for Covenant Life's partnership, especially in helping make it possible for Grace Church San Diego/North County to multiply and send roughly a third of their people to plant a new church in San Diego's East County area last fall.
We thank the Lord for these brothers and sisters and for the gift of our cross-continental preaching exchange! Read our post from October of last year for more on the relationship between our churches.
Share this on:
---
October 8 2012 at 4:58 pm
0 Comments
---
On Sunday, September 9, we took a few moments as a church to send our love and support to Grace Church, San Diego, Calif. This was in anticipation of their Multiplication Sunday celebration on September 30 when they officially launched a new church plant led by Tab Trainor in San Diego's East County area.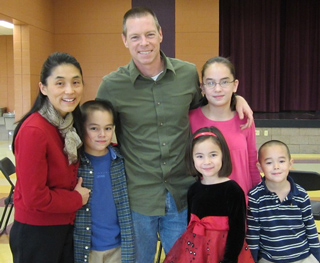 Grace Church East County begins public meetings on October 28.
We're especially excited about this new church because Tab Trainor has roots here. He was sent out from Covenant Life in 1998 to lead Sovereign Grace Church, Aurora, Ill. Now, 14 years later, Tab, his wife Sung and their four children have relocated to the west coast to partner in this new work. We also send our love and greetings to Mark Lauterbach, who leads Grace Church (North County). Mark attended the Pastors College here in 2003-2004 and served on Covenant Life's staff during that period.
Let's continue to pray for both congregations— for grace, joy and effective gospel witness in the region and beyond.

Share this on:
---
August 21 2012 at 6:35 pm
0 Comments
---

This month Crossway Church of Lancaster, Pa., marks its 30th Anniversary. Our own Robin Boisvert was the founding pastor of Crossway and preached at the church's first official meeting in 1982. He travels to Lancaster this coming Sunday to preach and join in the celebration.

The above video from the Crossway Church blog notes Robin's faithful work and investment in the church (see the 1:32 mark). Thank God for Robin and Clara and their long history of service in equipping God's people for the work of the ministry!

Close on the heels of Robin's visit comes the grand opening of Crossway's beautiful new church building September 8 and 9. Let's pray for this church as they continue to share God's love in Lancaster and beyond.
Share this on:
---
June 6 2011 at 6:08 pm
1 Comments
---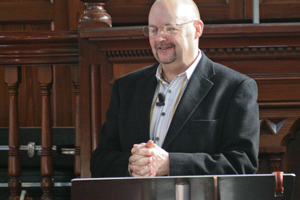 Pete Greasley preaches at Sovereign Grace Church, Merthyr Tydfil, South Wales.
Pete Greasley, senior pastor of Christchurch in Newport, Wales, will preach here at Covenant Life on Sunday, June 12. Pete helped to found Christchurch and has served there for 16 years. Pete and his wife Jenny have been married for 28 years and have three grown children.
In his blog on the Sovereign Grace Ministries website, C.J. Mahaney describes Pete as a "jolly Englishman, erstwhile rock musician, and would-be sailor who serves Sovereign Grace Ministries by traveling to Asia, Europe, Africa, and Australia, preaching the gospel and serving churches for the glory of God." For more on Pete and his ministry, see CJ's three part series—"Meet Pete Greasley."
Share this on:
---
October 4 2010 at 1:06 pm
0 Comments
---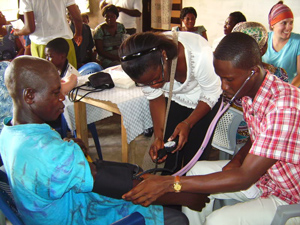 In 2003 Covenant Life Church partnered with two Ethiopian pastors to plant a church in Addis Ababa, Ethiopia. 
This coming March, Covenant Life will once again partner with these men and the church they've helped to build; only this time, instead of church planters we will be sending a group of medical personnel.
The area around Covenant Life Church Addis Ababa is marked by poverty and strong occult activity, and we believe that the medical team can provide a great service and have considerable impact for the sake of the gospel. While there will be a few slots for non-medical people, the greatest need is for medical personnel.
The trip runs from March 18-28, 2011, and will cost approximately $2300 per person. If you have a heart for serving in this capacity, please download and complete the two forms below and submit signed hard copies to Kjersten Blair at the church office. The deadline is to apply is Nov 7. Thank you for your interest!
Team Application (PDF)
Care Group Leader Recommendation Form (PDF)
Share this on:
---
May 25 2010 at 5:21 pm
6 Comments
---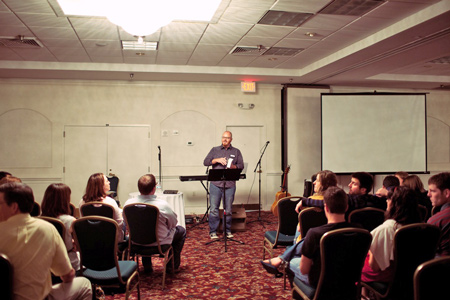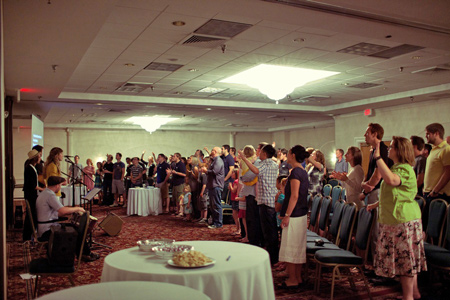 UPDATE (October 5, 2010): Redeemer Church of Arlington now meets at Central United Methodist Church in Ballston. The address is 4201 Fairfax Drive, Arlington, VA 22203.
---
As a Covenant Life member, you may feel unconvinced when you hear statements like, "It is your obedience and faithfulness that make church planting possible." You may find it hard to see the direct connection between your faithfulness at home and the advance of our church planting efforts. But let me encourage you with this story:

On Sunday evening, May 16, Redeemer Church of Arlington held its first public meeting at the Arlington Holiday Inn with about 135 people attending. As I sat and observed the preaching of the Word, the singing, and people sharing in communion, I realized that a church was taking shape around me.


I looked around the room and saw some of our best people from Covenant Life Church. There was Eric Simmons, sent out by Covenant Life, leading and preaching effectively. I saw a number of people from Sovereign Grace Church of Fairfax and Grace Community Church of Ashburn—both churches have sent quality people.

A strategic advance of the gospel was taking place. It was a small gathering in numbers, but it struck me—what we have done as a church is to take some of our best people, transplant them into a location that is ripe for the harvest, and humbly ask God to bless our efforts.


It was amazing to see 50 new faces—young men and women who have been added to this gathering over the last several months as the new church plant team was forming. These are men and women who live in and around Arlington, Va., and Washington, D.C., who in all likelihood would never travel to Gaithersburg, or Fairfax or Ashburn for church.


I wondered what it must have been like for the church in Antioch in Acts 13 when the Holy Spirit told them to send Saul and Barnabas, probably their two best teachers, into the mission. Thriving church, center of teaching, first place the believers were ever called Christians. They probably said, "Come on Holy Spirit, send some young guys, not the best teachers we have!" The teachers, prophets and elders, must have thought, "Let's double check that word."


But they listened, and they sent out their best. Just like we did with Ashburn, Frederick, Solid Rock (where we sent not a team, but John Loftness—a great sacrifice), and now Arlington (just as Grace Community Church sent Jose Mercado, one of their best, to lead Gracia Soberana de Gaithersburg). We have done this with many other church plants, too; I am highlighting just the last 10 years, and not including Ethiopia!


And I think we as a church will continue and must continue to send out gifted pastors into the harvest. And along with them will go some of our most gifted and godly care group leaders and servants.


What I saw in Arlington was those 50 newcomers surrounded by close to 70 of our best—people who have been faithfully taught and counseled by their pastors, who have served their churches diligently. They are primed to come alongside Eric in evangelism, speaking God's Word, and helping other Christians grow. This idea of church planting with strong pastors and strong teams is painful, but it is so wise! The Holy Spirit knows what he is doing! And honestly, I can't wait to see the fruit that this church is going to produce!


And seeing Isaac Hydoski, Braden Greer, Joe Lee, Jon Smith and so many new care group leaders here at Covenant Life serving the Lord in the space left by Eric and others who are part of the Redeemer church plant makes one thing clear:


We are going to do this again and again.


I felt the pleasure of God watching the church at work Sunday evening. I anticipate with eager excitement many future plants where we as a church, along with the other churches, send out some of our best leaders and some of our best care group leaders. Thank you for your sacrifices and your partnership in this mission together. (And let's pray that God will help us send some of our best to regions where Christ has not already been named!).


As was the case for some of the brothers and sisters in Acts 13, many of us will remain in our home churches carrying out a different aspect of the mission. We'll be doing the same things the men and women on the church planting teams do. We will serve and evangelize as we live in the grace of the gospel in our neighborhoods, workplaces and schools.

It is your humble obedience to the mission of the gospel in Covenant Life Church that allows church planting like this to take place. Please see the connection, and give thanks to God for his grace!

Thank you for being the kind of church that is willing to send out its best and invest so much into the harvest!

For the harvest,


—Kenneth Maresco
Share this on:
---