November 10 2014 at 9:04 am
0 Comments
---

Alone in a Strange Land
"My neighbor will talk to his dog, but he will not even say 'hello' to me."
As I sat in the living room of my new friend from India (we'll call him Rohit), the rawness of those words saddened me. Having lived in the United States for one year, working eighty hours a week, Rohit has yet to meet his neighbors or to have them even speak to him.
Just for a second, let's try to put ourselves in his shoes.
Imagine moving to a country where the social norms and mores were as foreign as the language. Your nice white collar job has been replaced by one with twice the hours and three times the physical demand; so much so that you have lost 40 pounds and need to live with another family to make ends meet. Though the weight loss might be nice, laboring on your feet 80 hours a week has exhausted you such that your few moments of family time are spent trying to rest for the next day. Then imagine getting suspended from one of your jobs because an act of hospitality (perfectly acceptable in your home country) is interpreted as something intolerable in this strange new land. Imagine that the holiday in which your family celebrates the triumph of light over darkness is overshadowed by a macabre night of vampires, blood, ghosts and children(!) dressed as such demanding candy as they incessantly ring your doorbell.
That is a taste of my friend's first year here.
God's Take On It
Long ago, God's people were told to look out for folks who were experiencing the above anxieties. He told his people to be proactive about caring for these folks and said:
"When a stranger sojourns with you in your land, you shall not do him wrong. You shall treat the stranger who sojourns with you as the native among you, and you shall love him as yourself, for you were strangers in the land of Egypt: I am the LORD your God."(Leviticus 19:33,34)
Now, before the devil whispers to you, "That was the old covenant. You're now in the new, no longer bound to such inconveniences," ask yourself if you've heard someone—a carpenter's son, perhaps—who said something very similar. Something like, "You shall love your neighbor as yourself." When Yahweh told the Israelites to treat the foreigner with kindness, he argued that they should do so because they too were once strangers in a foreign land. "Love your neighbors like you would want to be loved. Treat them like you would want to be treated. You remember how tough it was being in Egypt, right?"
Opportunity
With the holidays upon us, please consider reaching out to people like these in your relational network by inviting them into your home. It is a perfect opportunity to (1) show the love of Christ in action and (2) to tell of the love of Christ in word by explaining what you're thankful for, and/or why we celebrate Jesus' birth.
In working with international students and visiting scholars, I found myself constantly receiving gifts—ties, keychains and other assorted mementos—as a means of thanking me for teaching them English and/or the Bible. These giveaways were all clearly from the homelands of these dear people who had taken the time to pack their bags full of gifts for people who would invite them to their homes. More than once I heard stories of students returning home with the same gifts they had purchased in their country because no invitation had been extended.
Let's seize the opportunity of the holidays to give these folks reason to empty the tchotchkes from their suitcases. May we treat our international neighbors better than we do our pets.
"Almasih Kahdost" is a long-time friend of CLC who desires to see the nations come to Christ. Though preferring to publish anonymously, Almasih Kadost welcomes your comments here.
See all the posts in this series.
Share this on:
---
November 9 2014 at 9:00 am
0 Comments
---

The Light Shines in Darkness
Question: What holiday is nearly eclipsed by Halloween every year? If you said "Thanksgiving" you get credit because costumes and candy are more heavily marketed than turkeys. But your credit is only partial because that's not the answer I was looking for!
For Hindus in the U.S., the holiday Diwali (commonly known as "the festival of lights") often falls in October and, predictably, receives little attention compared to Halloween, a holiday of darkness if there ever was one.
Sometimes called Dipawali, this five-day holiday can mean various things to the diverse groups (Hindus, Jains, Sikhs and others) who observe it. Many see this as a celebration of the Hindu deity Krishna defeating the demon Narakasura. Others emphasize the defeat of Ravana (another demon) by the god-man Rama.
Differing interpretations notwithstanding, most at least see Diwali as a time to celebrate good's triumph over evil or light's victory over darkness. I think this is where we can humbly bring something to the conversation.
A Bridge
Do you have friends who might have recently celebrated Diwali? (This year it fell roughly between October 19 - 25). If so, consider asking them about it. Ask, "Do you celebrate Diwali? How was it this year?" Honestly listen and learn. Humbly ask for them to explain the holiday's significance to you. If they don't mention it, ask for them to explain what role "light" plays in the holiday.
After engaging them about the "festival of lights", let them know you too believe that "...the light shines in darkness, but the darkness has not overcome it" (John 1:5). But tell them Jesus identified Himself as this light saying, "I am the light of the world. Whoever follows me will not walk in darkness but will have the light of life" (John 8:12). Tell them that Jesus made another bold claim when He said, "I am the Way, the Truth and the Life. No one comes to the Father except through me"(John 14:6).
Later in this or another conversation, you may wish to ask more questions as to what they believe happens to a person when they die and what role karma plays. (Karma means action or deeds). Responses frequently lean towards good karma outweighing bad for a favorable post-death outcome. Consider asking how much good karma is enough? Humbly share with them Jesus' affirmation of good deeds, but that he taught what was most important was believing in Him (John 6:29). Let them know that Jesus had nothing but good karma and that He is both willing and powerful enough to remove your bad karma and give you his good.
More more could be said than can fit in a small article like this, but the above hopefully will get you started. Remember to be a genuine friend and frequently share what the Lord is doing in your life. Pray for your friend. They've been blinded by the god of this world, just as you once were. Pray that the Light of the World will shine in their dark prison to deliver them.
In closing, remember this: The self-identified Light of the World called you the light of the world, too (Matt. 5:13-16). Shine your light amongst the nations, brothers and sisters.
Additional resources:
• "Jesus Among Other Gods" by Ravi Zacharias
• "Sharing Your Faith with a Hindu" by Madasamy Thirumalai
"Almasih Kahdost" is a long-time friend of CLC who desires to see the nations come to Christ. Though preferring to publish anonymously, Almasih Kadost welcomes your comments here.
See all the posts in this series.
Share this on:
---
November 6 2014 at 8:57 am
0 Comments
---

For years, my job required that I commute from Maryland to Virginia. As such, I joined thousands of other locals in experiencing the daily joy (read "horror") of crossing the American Legion Bridge. I'm sad to say that I came to view that bridge as a real force of evil until I realized its absence would create a far less desirable alternative: no way of getting across. Bridges, I came to see, are good.
In many ways, Muslims and Christians seem to be on opposite sides with no common ground between them. Indeed our differences are many and pronounced. Take, for example, the fact that Christians believe Jesus to have been crucified (1 Peter 2:24), while Muslims object that it was only made to appear so (an-Nisa (4) 157*).
It seems the bridge is out.
But is it?
October 4 and 5 mark an opportunity for Christ-followers to build a bridge of conversation with our Muslim friends. The Islamic calendar calls these days Eid al-Adha, which is Arabic for Festival of the Sacrifice. This time commemorates Abraham's willingness to sacrifice his son. (as-Saaffat (37) 100-107)
So there is some common ground amidst all of the differences between us. Along with Christians, Muslims also believe in Abraham, Adam and Eve, Moses, John the Baptist, Jesus the Messiah and more (Ibrahim, Adam and Hawa, Musa, Yahya, and Isa al-Masih, respectively).
Begin to build a bridge to your Muslim friends by asking them about this holiday. Typically, it is westerners who are uncomfortable discussing religion, so don't shy away from bringing it up. Remember to come as a learner and not one who is going to set them straight. Dialogue rarely occurs this way. Ask them about the story behind the holiday, how they will celebrate and with whom.
After your friend has explained to you the story of Abraham's near-sacrifice of his son, you can segue into telling them that true followers of Isa (Jesus) also believe in sacrifice. We believe in the Taurat (the Torah) which tells the story of Ibrahim, and we too believe God provided a sacrifice to take the place of Ibrahim's son as does the Qur'an (as-Saffat (37) 107).
Tell your friends that God has used sacrifice throughout history. Tell them how God used sacrifice to cover the shame of Adam and Hawa's sin (Gen. 3:21). Tell them how God used the prophet Musa to instruct the people to bring sacrifices for the forgiveness of sins (Lev. 4). Tell them how, through the prophet Isaiah, God foretold of the coming masih (Messiah) who himself would be a sacrifice. Tell them how the prophet Yahya (John the Baptist) identified Isa, as "the Lamb of God who takes away the sin of the world." Why would Yahya call him a lamb? Tell them that Isa said he would lay down his own sinless life as a sacrifice for the sins of his people (Mark 8:31, 9:30-32, Matt. 20:17-19). Explain to them that it was not a dishonorable death for a prophet, but the most honorable thing anyone could do for another.
Reach out a hand to your neighbor by asking them about Eid al-Adha this year. Dialogue with them about their beliefs and share with them yours.
Bridges to your friends exist. By God's grace, look for them and cross them. Doing so embodies the heart of Jesus who crossed (pun intended) the ultimate bridge to reach us.
*Unlike the Bible, the Qur'an is not a compilation of books, so when citations are used, the numbers refer to a sura (chapter) and verse (ayah). Another distinction is that the suras are more widely known by their names rather than numbers. Hence "an-Nisa (4) 157" means "verse 157 of the fourth chapter, which is called an-Nisa."
"Almasih Kahdost" is a long-time friend of CLC who desires to see the nations come to Christ. Though preferring to publish anonymously, Almasih Kadost welcomes your comments here.
See all the posts in this series.
Share this on:
---
October 31 2014 at 12:17 pm
0 Comments
---


By Almasih Kahdost
A mother and her daughter were at the mall when the mom silenced her kid by wildly exclaiming, "They're here!"
The embarrassed teen rolled her eyes, hoping the moment would quickly pass, but it was not to be.
"Listen! They're here," the mom repeated.
Moving from humiliation to concern and hoping mom hadn't completely lost her marbles, the daughter trepidatiously asked, "Who's here, mom?"
"The nations! Nobody here is speaking English. They're all speaking something else!"
Chance are, you've had a similar experience. If not, just go to the Costco in Gaithersburg. You will both hear and see that, indeed, the nations are here. People from multiple tongues, cultures and religious beliefs have found their way to Gaithersburg and the surrounding area.
Acts 17:26 and 27 says that God decides just where people should live so that people would seek and find him. So, the people of God (especially in this area!) have an opportunity to befriend and share Christ with the internationals God in his sovereignty has brought to the area.
In efforts to keep these opportunities on our radar, we are creating a monthly series called "Nations Nearby." It will explore topics like:
● Ways to serve and engage local internationals with the gospel
● Utilizing bridges between the church and people of other beliefs
● Avoiding barriers to sharing Christ with people of other backgrounds
● Culturally appropriate opportunities to leverage in loving our friends in the name of Jesus
● and more
May God use this series to encourage us that God desires and is fully able to use his people to reach the nations nearby. See you next post!
See all the posts in this series.
"Almasih Kahdost" is a long-time friend of CLC who desires to see the nations come to Christ. Though preferring to publish anonymously, Almasih Kadost welcomes your comments here.
Share this on:
---
July 25 2014 at 8:15 am
1 Comments
---
JOY CAMP - FRIDAY, JULY 25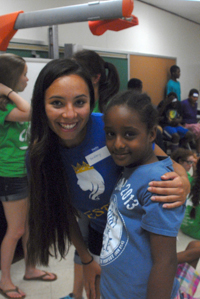 Today we concluded an extremely full week of Joy Camp. Every day our volunteers spent 12 hours planning skits, studying Revelations 1-3 as a group, enjoying fellowship with one another, prepping lessons and games, and serving the kids in neighboring communities. Even though some days this week called for rain, God kept the weather nice and sunny for us.
The lesson today asked the question, "Are you going?" In all of our sites the good conversations continued, and tonight we took time as a group to recount stories of how God worked this week.
Washington Square
• One of our volunteers was not feeling well and sat down. During the prayer before the cookout, she felt tiny hands on her shoulders. When the prayer was over she expected to see one of the girls she had on "one-on-one" time with. Instead, it was one of the little boys. This was particularly encouraging because this boy was having trouble getting along on other days at camp.
• Overall, there were reports of our volunteers having a genuine love for all of the kids. This was not just evident at Washington Square, but at all of our sites. None of our youth was trying to gain attention, but had soft, caring hearts. Because they trusted in the Lord, that led to being relaxed and being able to love the kids.
Emory Grove
• One girl camper was shy at the beginning of camp. During the middle of the week she went up to our volunteers saying, "I want you to be my one-on-one partner!" By the end of the week she was doing the hand motions to the memory verses and participating in the camp enthusiastically.
• Yesterday, one of our adult volunteers was the last to leave the cookout. As she was leaving she got cut off. It ended up being a family from the community. The mom got out of the car and made sure that they got our contact information. "We need to keep in touch with you guys," she said. There were several conversations with parents talking about how "there is something different" about our kids. They don't just do their own thing and talk to themselves, but they really make an effort to really reach out to the kids.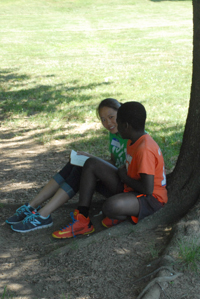 Laytonia
• There was a 4-year-old camper who at the beginning didn't seem to be understanding and was very fidgety. Today, when everyone else was getting ready for game time, he turned to his one-on-one partner and said, "Why don't we just sit down right here and talk about Jesus?"
• An 11-year-old girl camper expressed to one of our volunteers that she enjoyed any skit he was in because he was so happy, and that there wasn't a lot of happiness in her family. Seeing how happy the volunteers were made her realize that there is still happiness in the world. Later she asked Jesus to be her Lord and Savior!

South Lake

• By week's end, one boy camper who was very shy on Monday was running down the sidewalks when our team was pulling into the Elementary School exclaiming, "They're here! They're here!"
• Another girl came up to one of our volunteers and said that she saw on the flyer that Joy Camp was for ages 7-14. "I turn 15 next year," she said. "What happens next year when I turn 15?!" She then tried to convince the site leader that they needed to extend the ages from 7-21 or older.

Joy Camp could not have happened without your prayers! Let's continue to pray for our neighbors close by the church.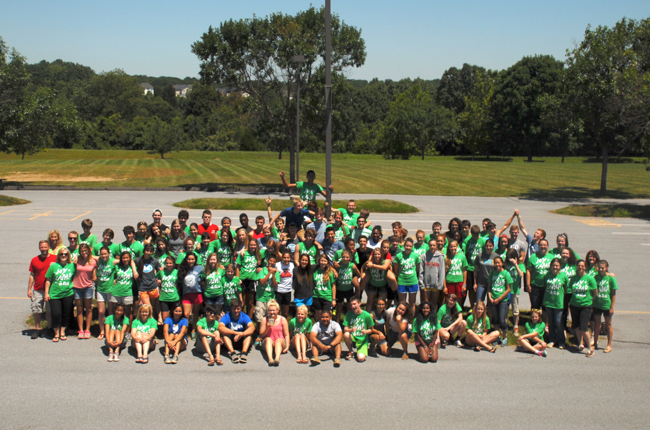 JOY CAMP - THURSDAY, JULY 24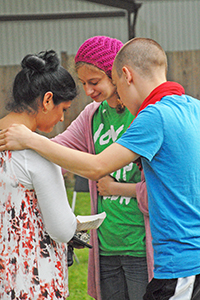 Day 4 of Joy Camp is complete! God has given us all super natural strength to get through the week, and His light is shining through us.
Today we talked about how we get ready to go to heaven. In 2 Peter 3:9 it says that the Lord is not slow to fulfill his promise, but is patient toward us. He does not wish that anyone should perish, but that all should repent and believe. In order to get ready for heaven we are called to live lives of holiness and godliness, hastening the coming of God. This includes no longer living selfishly for ourselves, waiting for heaven, and believing in God's promises.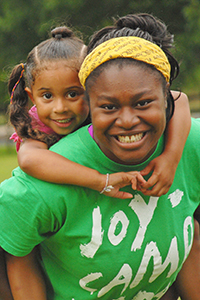 Tonight our sites all had community cookouts. This is not only a time for our volunteers to continue developing friendships with the campers, but it also gives us a chance to reach out to the communities around our church. Many parents of our youth came out for this cookout as well, and it was encouraging to see the conversations between the parents and the adults in the community. A few of our youth at Laytonia were even able to reconnect with a parent tonight, and she really opened up about her struggles. This allowed them to pray for her and her family to know the peace and love of God.
Tomorrow is our last day! We will be talking about Philippians 3 and if we are going to heaven. Please continue to pray that hearts would be softened and open to receive the gospel.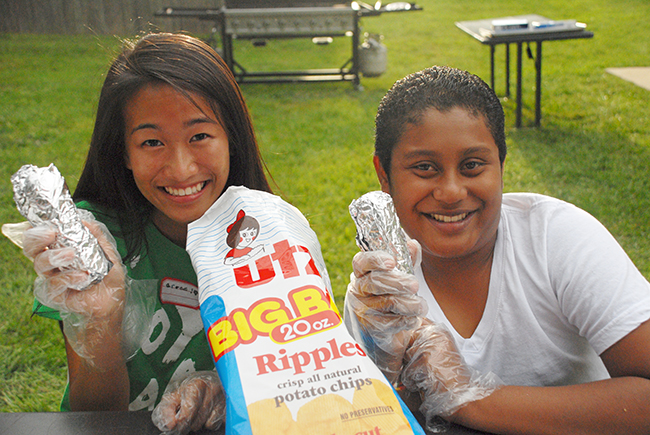 JOY CAMP - WEDNESDAY, JULY 23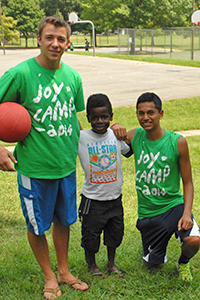 We are halfway through our week at Joy Camp. Exhaustion is starting to set in, but God has continued to give us strength and there are still great things going on at our sites. Thank you so much for praying for us these past few days!
Today, we talked about what exactly we do once we get to heaven. We have learned that we are God's children. In Revelation 22:3 we find out that God's servants will worship Him. We also learn that God's people will have fun helping God to run His kingdom.
In addition to learning more about heaven through skits, songs, and a short lesson, the kids enjoyed making sponge stars and participating in water games. This was quite wonderful with the weather being so hot today.
Here are a few updates on how our sites are doing:
South Lake
• Many of the kids at this site are feeling so cared for by our youth. The relationships are continuing to develop, and the kids' understanding level is increasing. They were even asking specific questions about the memory verse for the day.
• There were some older guys who came yesterday to camp who also came today and were really engaged in the games and throughout the time at camp.
• We had at least 30 campers join us today! Such an answer to prayer!
Washington Square
• There is one boy who is very close to accepting Jesus as His Savior. Continue to pray for Him and the rest of the campers that their hearts will be softened to the gospel.
Emory Grove
• One of our volunteers talked with a girl age 5 or 6 about what she thought heaven was like, which led to a conversation about the Garden of Eden. It was encouraging to hear how she eagerly engaged with these biblical stories at such a young age.
Laytonia
• One 13-year-old boy who only speaks Spanish and was apprehensive about joining camp on Monday. One of his friends was telling him about camp and how much fun it was, but this boy told him, "Why would I go to a camp if I can't understand it?" One of our volunteers speaks both Spanish and English and has been able to reach out to this boy. Now he is enjoying himself and participating in the games and activities. This boy has been in the United States for only a month, so it is exciting that we get to play a part and make a difference in his first few days here.
God has been doing wonderful things this week. Continue to pray that they will continue! Tomorrow we are talking about how we get ready to go to heaven. We are also having our traditional cookout at our sites. This is not only a time for our youth and the kids to have fun, but also a time to reach out to the families in the community. Thanks for your prayers!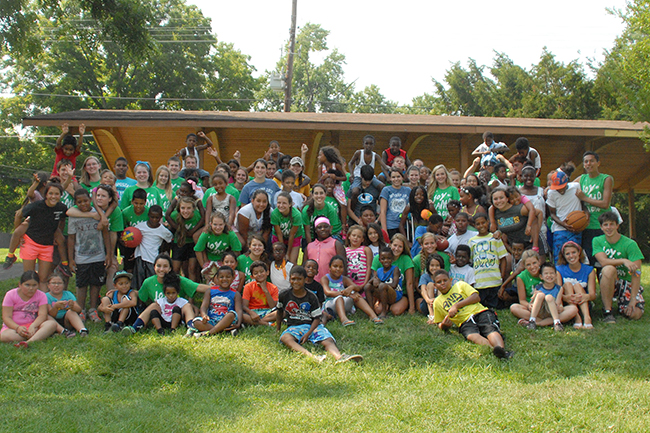 JOY CAMP - TUESDAY, JULY 22
After breakfast this morning, our volunteers started off the day worshiping God and spending time in His Word. By 10 a.m. our teams were at their sites serving in their neighborhoods.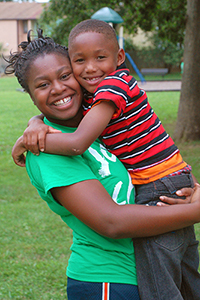 Today, we talked about who gets to go to heaven. We used John 14 to find out that Jesus is going to prepare a place for those who believe in God. How do we know the way to get to heaven? Jesus has said that only He is the way, and the truth, and the life. No one comes to the Father except through Him (vs 6). Overall, in all of the sites, the kids are understanding more and asking many deep questions. They are not just repeating back the "right answers" but actually know the answers and want to know more.
Here are a few highlights from the different sites:
Emory Grove
• It has been encouraging to see how the skits are helping to apply the lesson. Kids are really engaged in the skits and can tell you the main point of the skits.

• The older guys who were distant yesterday, were more engaged, understood more of the lesson, and wanted to know more about Jesus. This is such an answer to prayer!
Washington Square
• There was a girl camper who had surgery today, and some of our volunteers went to go check on her. She was sitting on the porch waiting for her parents to get back from the store. When her parents got home she begged them to let her go to camp. Even though her leg was in a cast and she had just had surgery she was excited to be at Joy Camp.

• There was another boy camper who expressed concerns about being afraid of dying. Our volunteers were able to talk with him about heaven and that if you put your faith in Jesus you can live eternally with Him. He wasn't sure if he wanted to go to heaven because he wasn't sure if his family or friends would be there. Through more conversations he volunteered that he wanted to follow Jesus. Because he heard of Jesus' death in his place to take his sin, he deeply expressed a desire to repent of his sin and accept Jesus as his Savior.
Laytonia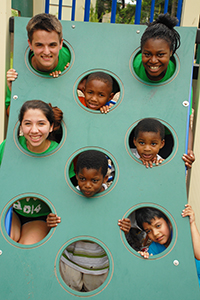 • At each site the teams do "one-on-one" time, where campers break up with our volunteers to have deeper conversations about the lesson. A 5-year-old girl camper was asked "How do you think you get to heaven?" Her response was certain, as certain as a 5-year-old can get. "Well, you go to a hospital. Then the people at the hospital call God, and then God comes and picks you up." She may not have this all straight, but it is exciting to see such conversations happening at such a young age!

• A 7-year-old girl camper during "one-on-one" time shared that to get to heaven you have to believe that Jesus saved you, and also do good works to please the universe. Our volunteer was able to sit down and talk with her and told her that it's not about what you do to get to heaven and that our works don't get us to heaven. The girl asked deep questions about it, which is encouraging because she wouldn't have done that in past years.

• There are a lot of Spanish-speaking families in this neighborhood. One of our volunteers noticed that there was an adult in the corner who was keeping to herself, pushing a small child on the swings. Our volunteer reached out to her and had a conversation with her in Spanish. When she heard her native language being spoken her face lit up. All the different generations are being reached in this community. Praise God!
South Lake
• Yesterday we did not have as many campers as we normally have in past years. But today we had 23 kids! Not only did the kids from yesterday come back, but they also brought friends!

• There was a girl camper whose friends were giving her a hard time about going to Joy Camp. But she stood up to them and said that she really enjoyed coming to Joy Camp and that it was fun.
The past two days have been exciting and exhausting. But God has been doing so many wonderful things in the past 48 hours. Our youth have been stretched and are willing to go where the people are, getting out of their comfort zones, and are reaching out. Please continue to pray for us and that more kids will respond to the Gospel.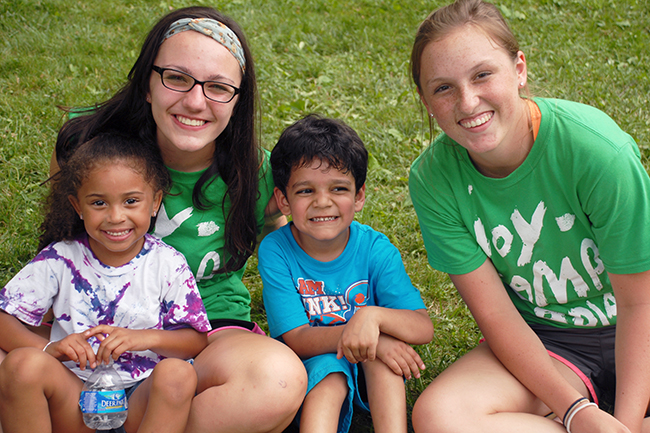 JOY CAMP - MONDAY, JULY 21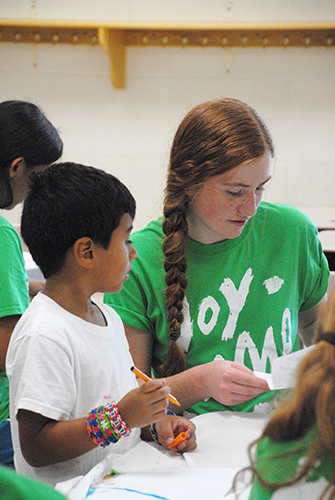 This week started a full week of youth local missions. We have over 100 youth and adult volunteers reaching out to four different neighborhoods in a 10 mile radius of the church. Our teams are spread out in the Washington Square, Laytonia, Emory Grove, and South Lake Elementary School neighborhoods. Every day each location does a variety of activities including skits, singing, a short lesson and a craft.
The theme for this week is heaven. Today we took time to discuss what heaven actually is. Using Revelation 21 as our text, we found out that heaven is a place where God will dwell with man and they will be his people. Heaven is also a happy place. God will wipe away every tear, and death shall be no more. There will not be any mourning or crying or pain.
At most of the sites we had over 30 kids, many of whom have attended Joy Camp before. And we expect more kids to come tomorrow and throughout the week. All of the youth were very eager to participate and were always busy doing something. Many of the kids who have attended camp before recall the friendships they have made and were excited to see our youth. Some expressed to our youth how it was evident that they really love Jesus.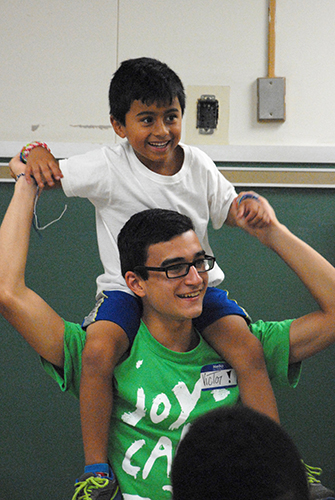 At every site many kids remembered information from previous years about Jesus, God, and the basics of the gospel. Throughout the afternoon many good conversations were happening between the campers and our youth. The campers are asking great questions, and this shows that they are engaged in the lesson and want to go deeper into Scripture.
As we continue the week we would still love your prayers:
Washington Square
• Pray for a girl who gave her life to God a few years ago, that our youth who interact with her will be able to effectively communicate the gospel and encourage her faith in the midst of obstacles.
Laytonia
• Kids were asking many excellent questions after the lesson, including questions about what heaven is and what hell is. Pray that they would continue to understand the message, and that our youth will be able to have fruitful conversations with these kids.
• Pray for strength in the heat. Laytonia is one of our sites that is outside for the whole time. Pray that our youth will stay hydrated.
Emory Grove
• Pray for our youth that they will be able to know how to talk to the kids about Jesus. Pray that it would be an easy transition from common conversations to conversations about the gospel.
• There are several older boy campers at this site who are not very interested in camp. There are not as many older boys from our group at the site who can reach out to them. Pray that their hearts will be open and that they would be interested in learning more about Jesus.
South Lake
• Pray for more campers!! Word about camp was not advertised a lot, so today there were 18 kids who participated. Pray that the flyers passed out would produce an increase in campers. • Pray that the campers would be more comfortable and be engaged in the lesson
It is evident that God has already blessed our first day of camp. In general, continue to pray that God will pour out His blessing on our week. Pray that the campers will be responsive to what we are sharing and that lives would be changed this week.
"To the praise of Your Glory, To the praise of Your mercy and grace. To the praise of Your glory, You are the God who saves!" (Come Praise and Glorify, Sovereign Grace Music)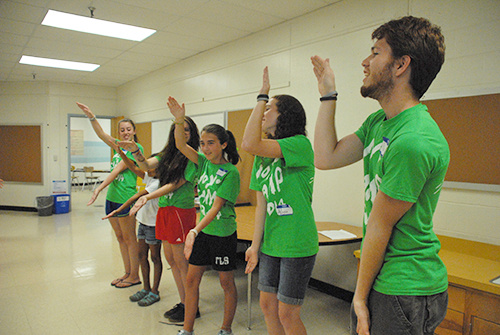 Share this on:
---
July 21 2014 at 2:13 pm
0 Comments
---
Worthy14 is our high school ministry's annual summer retreat where we get away from our normal surroundings and the busyness of life.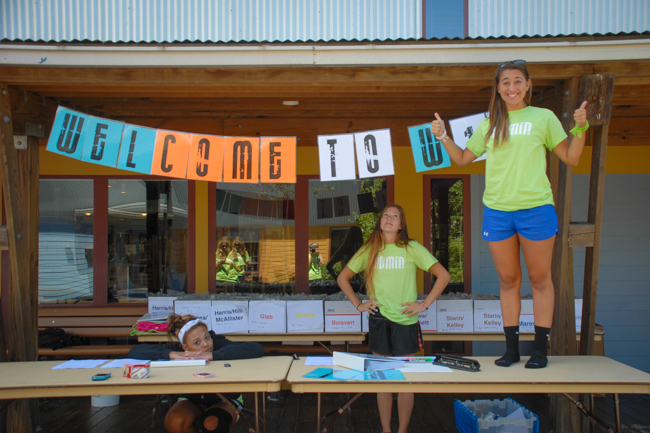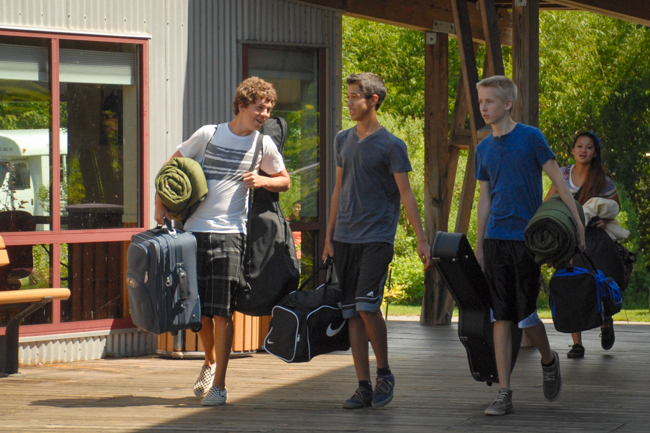 A Worthy13 camper: "At the retreats, talking about God is a natural thing, and I loved being able to bring up the Lord in conversation with my friends, whether we were playing pool or walking on the beach… the atmosphere is so spiritually rich."
"The incredible opportunity to grow closer to God by focusing on Him and spending time with His people at the retreats is not to be passed up."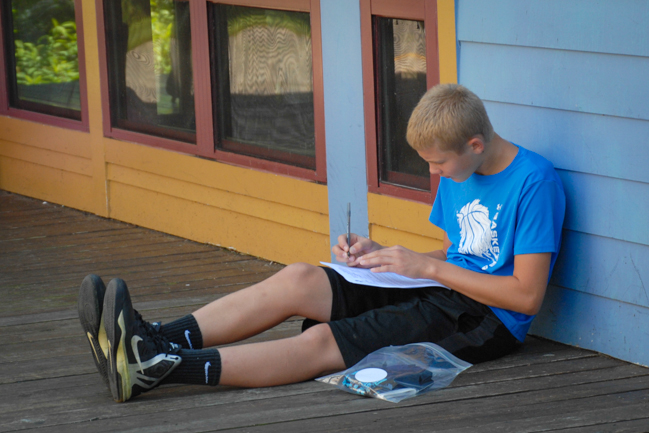 This year, we will be taking time to look at the question, "How will my life change if I actually believe the Bible is absolutely true?"
Each year God meets us in incredible ways through times of worship and teaching, lots of games and times of fellowship throughout the day as we seek His face together.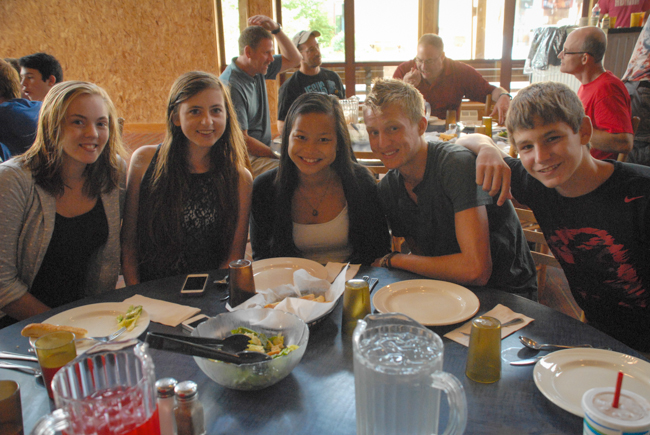 Hip Hop Artist and Speaker, Brian Davis, is coming this year, and will be teaching us along with Jon Smith, Joshua Harris, and of course, Dave Brewer.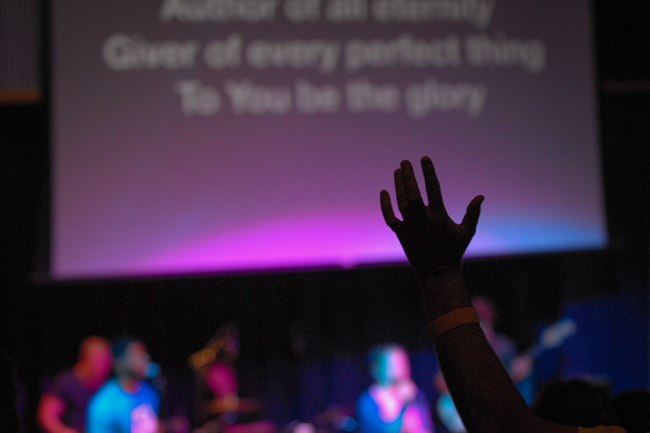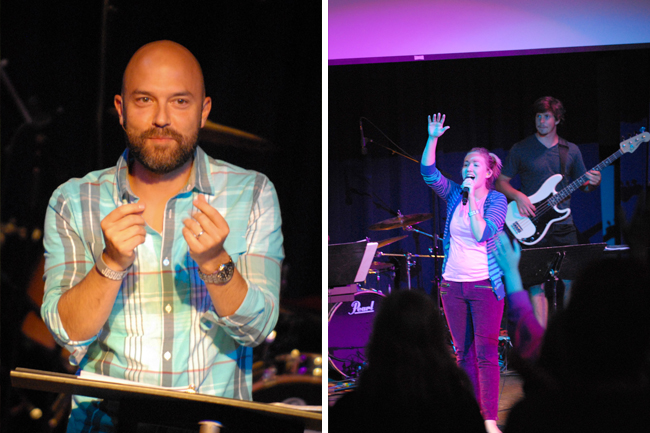 As you've probably heard in their baptism testimonies, every year teens come back with a renewed love for God and excitement for learning about him and loving him more.

We are all about having a good time at Worthy, and you can be sure that you will come away from with awesome memories! We want you to join us, both to have a ton of fun and to be changed for God's glory.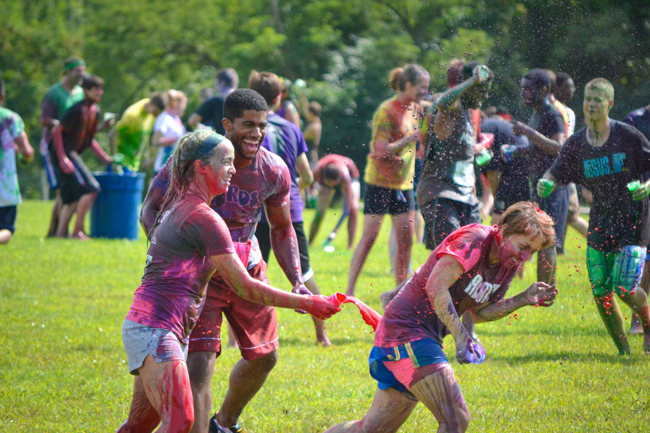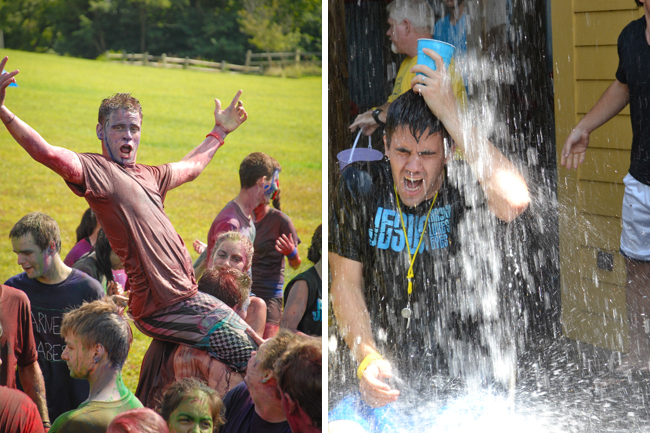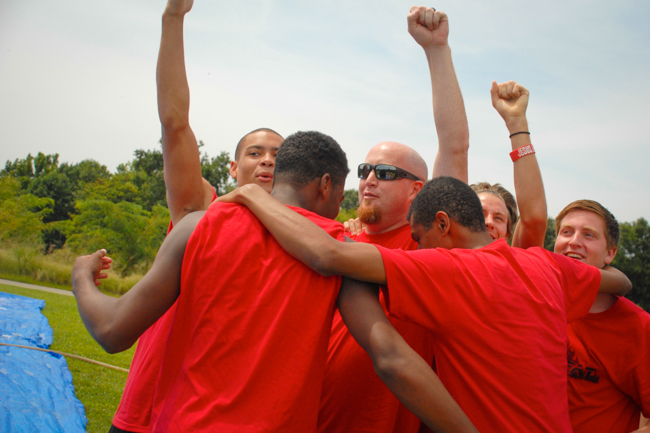 Families that are just visiting Covenant Life or have been attending church but not participating in the youth ministry are welcome to attend.
Registration is open and scholarships are available for those in need of financial assistance. We don't want anyone to be turned away because of the cost.
For more information, please call the church office, or e-mail .(JavaScript must be enabled to view this email address).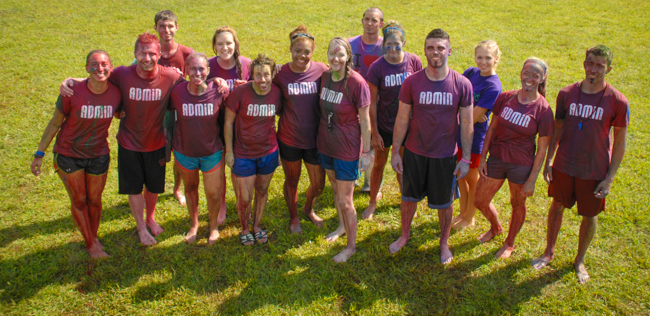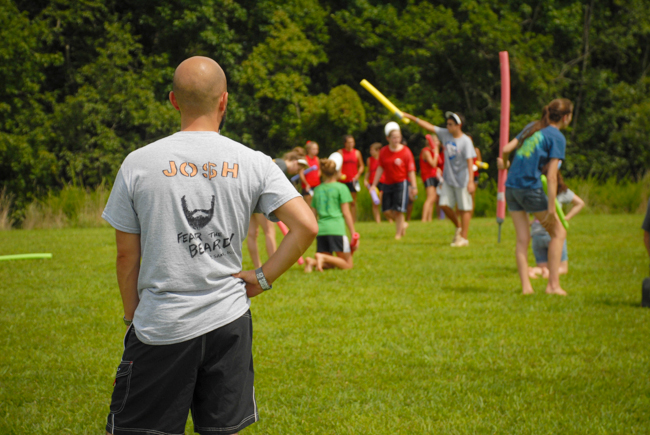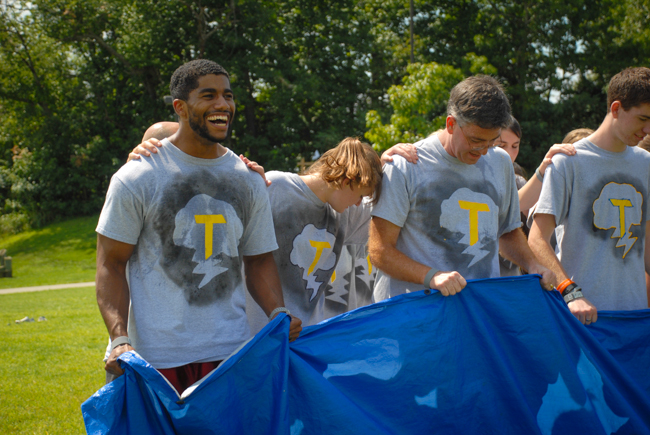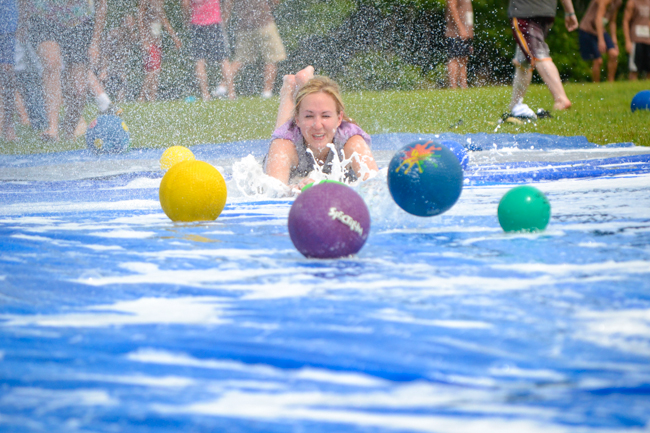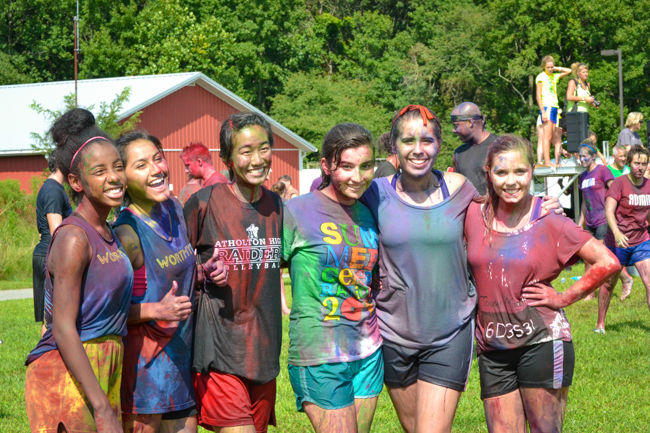 Share this on:
---