January 20 2015 at 11:03 am
0 Comments
---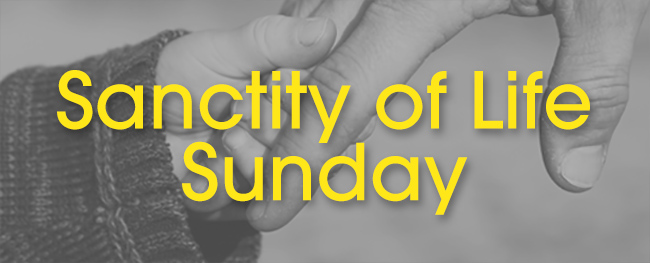 We were reminded in our service yesterday, that every human life is sacred because we are made in God's image. And every Christian has a responsibility to defend this truth in our culture. Please consider Terry Wilcox's testimony below, and the list that follows it, of ways you can take a stand for the rights of the unborn.
I am here today to share the story of how God has worked in my life through the Forgiven and Set Free Bible Study. The end of this month marks the 34th anniversary of my abortion.

My story starts a long time ago. I was raised in a "good" Catholic family in the San Francisco Bay area. I was the middle of seven children (six girls and one boy). It was your typical dysfunctional family. My dad provided for our family but didn't say a whole lot, and my mother drank to make it through her days. By the time I graduated from high school, my mom had finally stopped drinking, but the relationship between my parents wasn't going too well. As I saw that happening, I turned to boys in search of love and acceptance. I didn't really care what happened to me, so I ended up getting pregnant.

Being a "good" Catholic girl, I knew abortion was wrong, but I had just started college, and a baby didn't fit into the picture. I was over 18 so I was able to set up the procedure without my parents ever knowing about it. My friend and I skipped school and drove to the clinic.

I chose not to think about what I was doing. I just kind of went into auto-pilot and went through the motions.

About a day and ½ later I started having some complications, but I was too afraid to get help. Looking back now I see God's hand on me to protect me. I felt the Lord drawing me to himself after the abortion. I gave my life to the Lord shortly after the abortion and found a group of believers to help me learn about the Lord.

Fast forward three years, and I met my husband to be, Barry. My abortion had left me with a great desire to have children and a sense that a child would right the wrong of killing my first child. We were married for seven years before we had our first, and somehow the hole left by the abortion didn't fill up. Every January, on Sanctity of Life Sunday, I would be there trying to fight back the tears as they talked about the millions of babies that had been aborted.

We continued to be blessed with child after child, and the hole just kept getting bigger. In 1999, we lost a baby girl to a chromosome disorder, and I felt like I didn't know how to mourn the loss of our little girl. I realized that I had so much going on that I just jumped back into auto-pilot and kept on going.

Then a couple of years ago, I found out that Covenant Life was offering the Forgiven and Set Free Study. Being so tired of not dealing with the feelings of shame and condemnation, I looked into it. I joined the group, and as I began the study, I found the hope, grace and support that I needed.

I discovered that it was OK to grieve the loss of my first child and of the loss of our stillborn and the three other miscarriages I have had over the years. And just as important I found a fellowship, albeit a "secret society" of sisters, where we all share the same shameful past but who are forgiven and set free! We have grown to love each other and to share in life's ups and downs. I love them all, and I know that I can reach out at any time, and they will be praying for me and lifting me up.

If you have had an abortion, there is hope, grace and healing available to you, too. This Bible study has been life changing for me, and I'm confident it can be life changing for you. There will be an intro night on Tuesday, February 10 from 7:30 to 9 p.m., and the actual study will on Tuesdays from March 3 to April 21. This is a confidential study and held in a home not far from church. Please call the church office or check the Forgiven and Set Free webpage for more information.

Thank you for letting me share. God Bless.
---
March For Life | Thursday, January 22, National Mall - Noon rally, 1 p.m. march
The March for Life began in 1973 as a small demonstration to peacefully protest the United States Supreme Court's decision in Roe v. Wade to legalize abortion. The march is organized by the March for Life Education and Defense Fund. The overall goal of the march is to overturn the Roe v. Wade decision. It has rapidly grown to be the largest pro-life event in the world.

40 Days for Life | Ash Wednesday, February 18 through Palm Sunday, March 29
40 Days for Life is an international group that campaigns against abortion. The campaign is active in the fall and spring of each year. The fall 2010 campaign launched in 238 locations around the world, including the United States, Canada, Australia, England, Northern Ireland, and Denmark. Should you be interested in participating, please contact the Pro-Life ministry for more information.

Maryland March for Life | March 9 at 6:30 p.m. in Annapolis
On January 22, 1974 thousands of pro-lifers participated in the first March for Life to stand up for the unborn. Since that time, a yearly march to the State House to redress the State of Maryland's stance on the issue of abortion has been held. After over 30 years the Maryland March for Life has grown to dozens of organizations, churches and schools. It has become a centerpiece of the pro-life movement and has grown from a rally to a full social and religious event where pro-lifers from around the state can work together toward a common cause.

"Forgiven and Set Free" Post-Abortive Bible Study | Tuesday, February 10, 7 - 9 p.m.
Find healing and wholeness in this post-abortion Bible study which effectively ministers God's healing grace. You will be guided gently into bringing your emotional scars from abortion "out of the dark past and into His holy light," where true and lasting healing can take place. This is a confidential 12-week Bible study offered in a safe and understanding environment.
Prayer at Covenant Life Church | Wednesday, January 21 at 7:30 p.m.
A prayer meeting is held every Wednesday evening at 7:30 in the Spurgeon Room. On January 21 the prayer will focus on the sanctity of life and all issues pertaining to the protection of life.

Monday Morning Prayer | Every Monday morning from 8 - 10 a.m.
Residents of Germantown, Gaithersburg and the surrounding areas in the metropolitan Washington area have been called to take a public stand against LeRoy Carhart's late term abortion clinic through a weekly prayer vigil on Monday mornings from 8-10 a.m. Please join us. The address is 13233 Executive Park Terrace, Germantown, MD.
The Pro-Life Ministry Team
Our focus is to hear and obey the Lord's heart regarding life issues, including all stages of life from conception to natural death. If you are interested in joining this ministry, contact:
Charrie Bates
Mary Beth Phillips
Betty Stavely
We would love to have you join us!
Share this on:
---
November 14 2014 at 9:29 am
1 Comments
---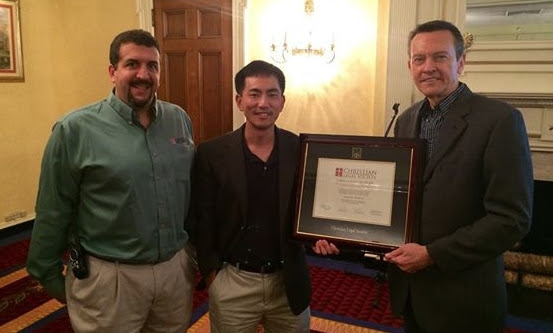 Photo courtesy of Good Samaritan Advocates
Chip Grange and Doug Duberstein, both attorneys and long-time members of Covenant Life, were recently honored for their work providing legal services to low-income neighbors through Good Samaritan Advocates (GSA).
Chip serves as a co-director of the GSA clinic held monthly at Covenant Life, and Doug Duberstein volunteers his time for those clinics as well.
Chip received the 2014 John Robb Christian Legal Aid Award, given each year at The Christian Legal Society's National Conference in recognition of excellent service and longstanding commitment to Christian legal aid.
Doug was honored by GSA as Volunteer of the Year. The GSA ministry offers legal-aid clinics and other resources at two locations in Northern Virginia as well as at Covenant Life.

Chip is the co-founder of Gammon & Grange, a law firm based in McLean, Va., and one of the founders of GSA. Doug is a senior counsel with IBM Corporation.
When you see Chip or Doug, please thank and encourage them for their service to the glory of God.
Share this on:
---
August 14 2014 at 10:51 pm
0 Comments
---
In response to the sentencing of Nathaniel Morales today in Montgomery County Circuit Court:
As a church we are deeply saddened that children have been abused and victimized in the grievous ways described in the Morales trial. We believe those who testified did so with courage, and we continue to pray for the Lord's mercy, comfort and healing grace in their lives and those of all victims. We are grateful to see justice done in today's sentencing.
Share this on:
---
August 11 2014 at 3:30 pm
0 Comments
---

Here are a few resources to help everyone be better informed about the crisis in Iraq and to know how to pray and give.
First, a brief video from The Ethics and Religious Liberty Commission of the Southern Baptist Convention (ERLC) where David Platt speaks about identifying with our brothers and sisters in Christ who face persecution and suffering:
Second, a blog post by Dr. Russell Moore about ISIS' practice of marking the homes of known Christians with the Arabic letter for "N":
Full post: "N Is for Nazareth"

Excerpt: In Christ, we have been brought into the life of Jesus. We are hidden with him, joined to him as a body to a head (Col. 3: Eph. 5). This means that, in a very real sense, Nazareth is our hometown. We belong to Jesus, and Jesus belongs to Nazareth. We are connected then to everyone who is also in Christ, not simply because we believe the same things but because we belong to the same Body.

We are "one new man," and "fellow citizens with the saints, and members of the household of God" (Eph. 2:15, 19). That's why Christians in America and Australia and Nigeria ought to care, and to pray fervently, for persecuted Christians in Iraq, in Sudan, and everywhere else in the world where they are endangered.

The Islamic militants mean it for evil when they mark homes with "N" for "Nazarene." They assume it's an insult, an emblem of shame. Others once thought that of the cross. But in that intended slight, we are reminded of who we are, and why we belong to one another, across the barriers of space and time and language and nationality. We are Christians. We are citizens of the New Jerusalem. We are Nazarenes all.
Third, some ways to pray for the crisis in Iraq, and specifically for the Iraqi Christian and Yazidi Kurdish refugees, from the International Mission Board (IMB) and Baptist Global Response (BGR):
• Ask the Lord to awaken the world to the humanitarian crisis unfolding in Iraq and to provide pathways for Christians and others to respond.
• Ask God to miraculously protect the Yazidis and other Kurds who fled into the mountains; ask Him to provide a means of rescue and temporary homes for the refugees.
• Pray that ISIS leaders and soldiers would experience the love of Jesus Christ and that their lives would be transformed.
• Ask God to preserve and embolden the small remnant of believers in Mosul and Kurdistan, so that one day through their witness, every Iraqi might have the opportunity to hear the gospel.
Lastly, a blog post from Radical, a parachurch ministry that serves alongside the local church (and is associated with David Platt's church, The Church at Brook Hills). Radical provides multi-lingual biblical resources and creates events to support disciple-making in local churches around the world:
"Taking Action: Looming Humanitarian Catastrophe" (includes above ways to pray, and two ways to give)
Share this on:
---
August 4 2014 at 4:32 pm
2 Comments
---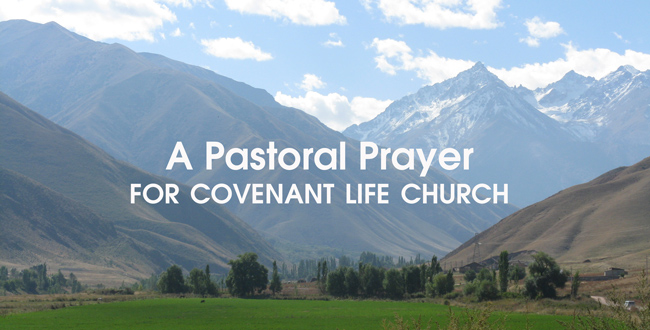 Kenneth Maresco offered this pastoral prayer during our Sunday service yesterday. Be encouraged in the Lord as you take time to read through it and agree in prayer as you go:
Heavenly Father, thank you and praise you that we can call you Father this morning. We are able to cry out to you because you are a God whose steadfast love never ceases, and your mercies are new every morning. Thank you that we are your children because of what Jesus Christ has done our behalf.

We pray this morning as an expression of our dependence on you for everything. We are dependent upon your grace, your mercy, your action—and we pray because we need you, we love you, and we want more of you in our church, in our lives, in our hearts and in our world.

Lord God, we pray that you would deepen the unity of the Spirit in Covenant Life Church. Help us to love one another.

Dear God, we pray for our church family, that we will be marked by the fruit of the Spirit and genuine love ... that we would love one another, just as you have loved us. Help us to live together in community as brothers and sisters in Christ. May our lives be different than they were before your Holy Spirit made us alive in Jesus Christ. Help us to live with one another in such a way that people will know Jesus is alive!

And today as we study the arrest and betrayal of Jesus, we are reminded of how all of our sins are a betrayal of your goodness and an affront to your holiness. We confess we have fallen short of the perfection your law requires; we have fallen short today and this week.

Thank you that, "For our sake you made him to be sin who knew no sin, so that in him we might become the righteousness of God" (2 Corinthians 5:21). Thank you for the assurance this morning that our sins are forgiven because Jesus bore them on the cross. What a costly sacrifice—thank you!

For the parents here, Lord, we pray you would encourage them as they seek to bring their children up in the discipline and instruction of the Lord. Give them strength, faith and courage. For the children, teenagers and young people, Lord, we pray you would protect them from the onslaughts of the enemy, guarding their hearts and minds in Christ Jesus, and help them to live for the glory of Jesus Christ as children of God in the midst of a twisted and crooked generation.

We pray you would help our young people to bear witness to Jesus Christ among our neighborhoods, schools, and friends, and that we would see many saved. We pray that you will bring fruit from the many outreaches this summer, and from the relationships you give us with those in our community.

Lord we pray for single parents in our community. Lord, for the men and the women seeking to raise their children without the benefit of a spouse, whether by death, divorce or any other reason, strengthen them, and fill them with joy today with the knowledge of your help. And may we be a redemptive community surrounding them with the love and care of the Lord Jesus Christ.

We pray for the two mission teams that have been sent out from among us, to Uganda and Japan … Lord, bless the men and women serving on these teams, and allow them to bear fruit in their ministries.

Lord, we pray for our brothers and sisters around the world, and in particular for those who are suffering persecution and threats. We specifically lift up the believers in Iraq this morning, and in particular those in the ancient city of Mosul. Give them courage and wisdom to resist the threats and violence being inflicted upon them. Help them to stand firm in their faith, and give them courage to resist the demand made by radical Muslims that they renounce the name of Jesus Christ. We pray you would be with them, and protect them both in life and in death.

Lord, fulfill your promise to Abraham that in his offspring all the nations of the earth will be blessed. We ask you to raise up men and women who will be willing to go to the uttermost parts of the earth, to proclaim your name where it is not known.

And finally, Lord, help us as we listen to your Word preached today … help us to hear, understand and to be changed by the gracious work of your Word and the Spirit … so that we will grow in our worship of you, our love for one another and our commitment to making disciples of the Lord Jesus Christ.
Share this on:
---
July 21 2014 at 2:13 pm
0 Comments
---
Worthy14 is our high school ministry's annual summer retreat where we get away from our normal surroundings and the busyness of life.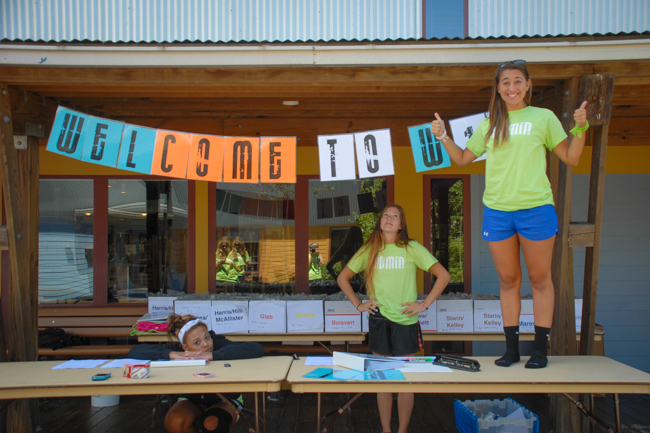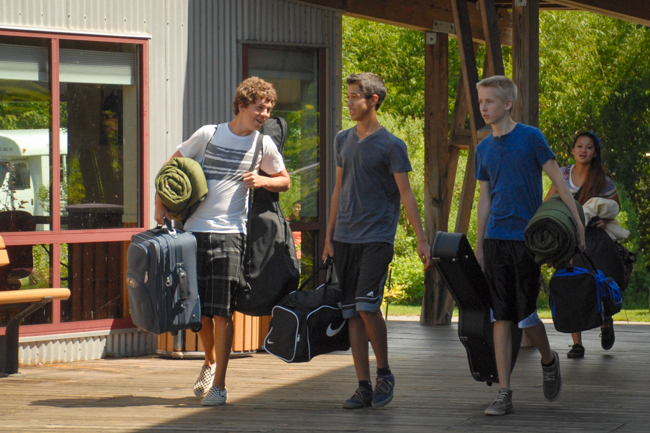 A Worthy13 camper: "At the retreats, talking about God is a natural thing, and I loved being able to bring up the Lord in conversation with my friends, whether we were playing pool or walking on the beach… the atmosphere is so spiritually rich."
"The incredible opportunity to grow closer to God by focusing on Him and spending time with His people at the retreats is not to be passed up."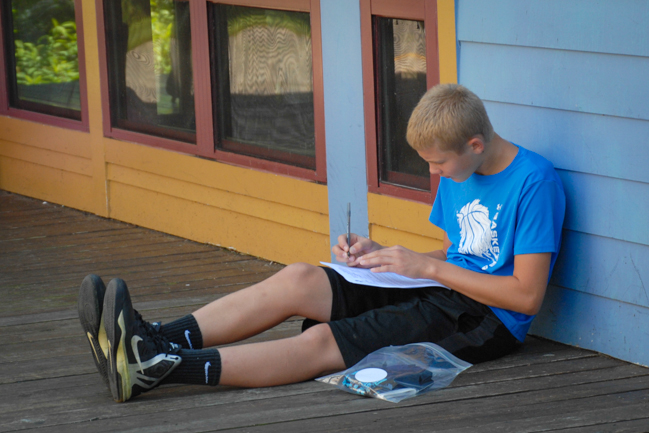 This year, we will be taking time to look at the question, "How will my life change if I actually believe the Bible is absolutely true?"
Each year God meets us in incredible ways through times of worship and teaching, lots of games and times of fellowship throughout the day as we seek His face together.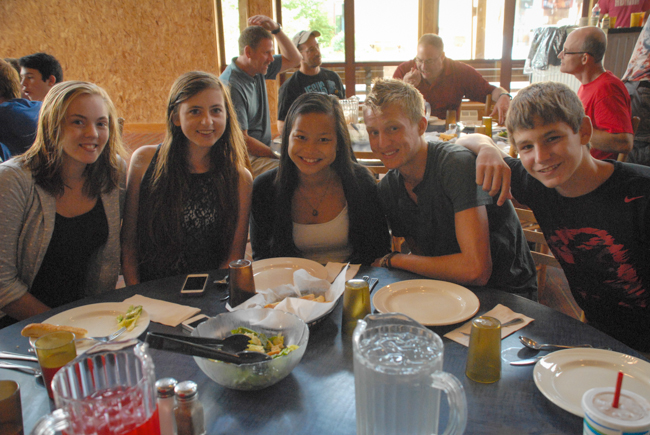 Hip Hop Artist and Speaker, Brian Davis, is coming this year, and will be teaching us along with Jon Smith, Joshua Harris, and of course, Dave Brewer.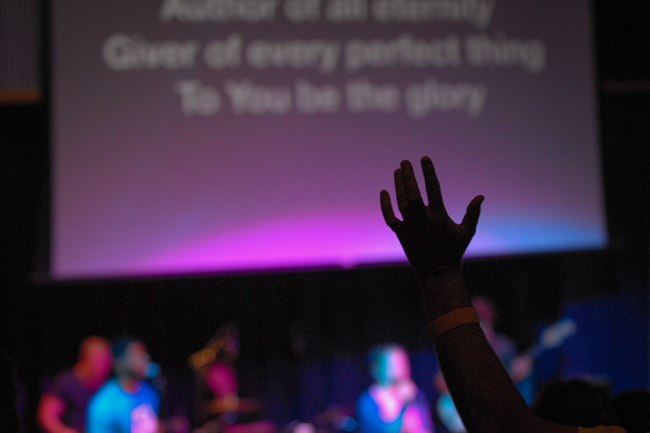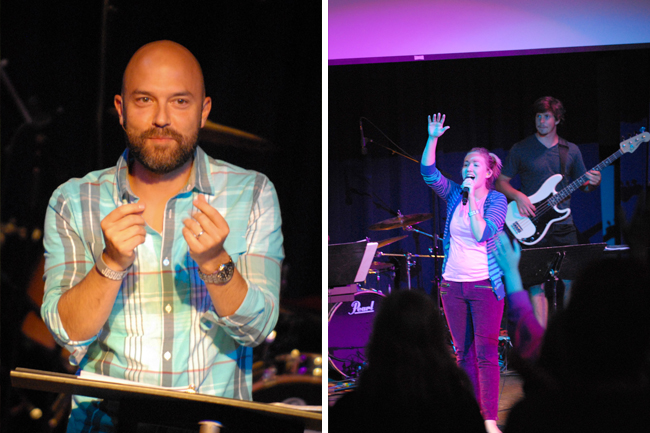 As you've probably heard in their baptism testimonies, every year teens come back with a renewed love for God and excitement for learning about him and loving him more.

We are all about having a good time at Worthy, and you can be sure that you will come away from with awesome memories! We want you to join us, both to have a ton of fun and to be changed for God's glory.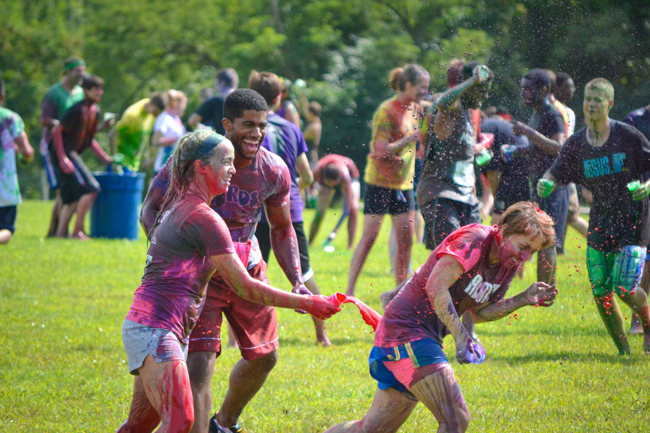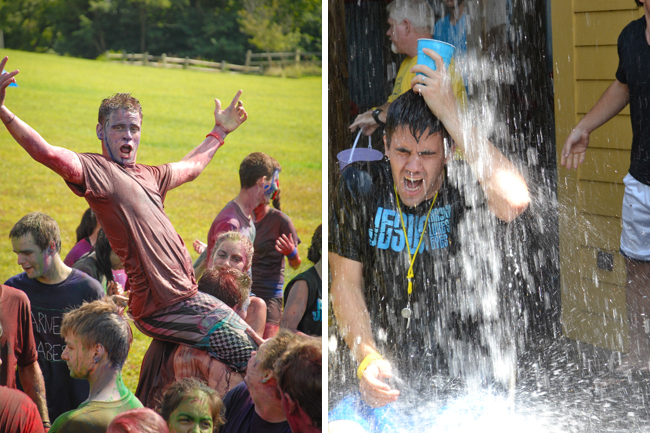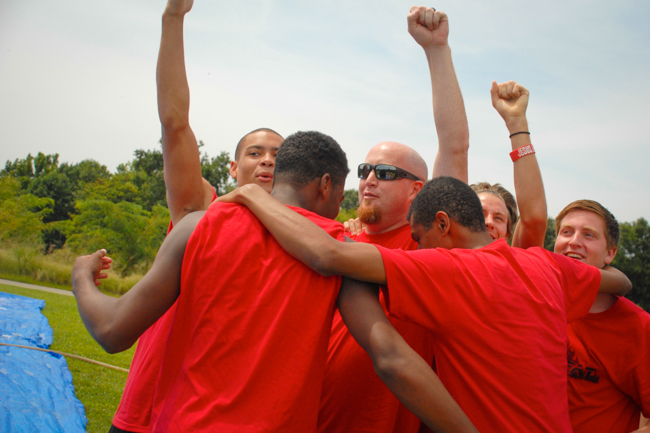 Families that are just visiting Covenant Life or have been attending church but not participating in the youth ministry are welcome to attend.
Registration is open and scholarships are available for those in need of financial assistance. We don't want anyone to be turned away because of the cost.
For more information, please call the church office, or e-mail Corinne Glab.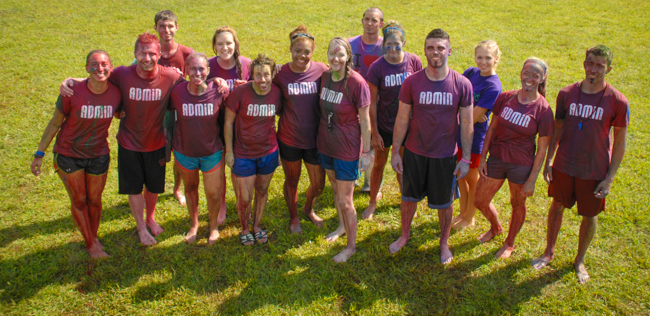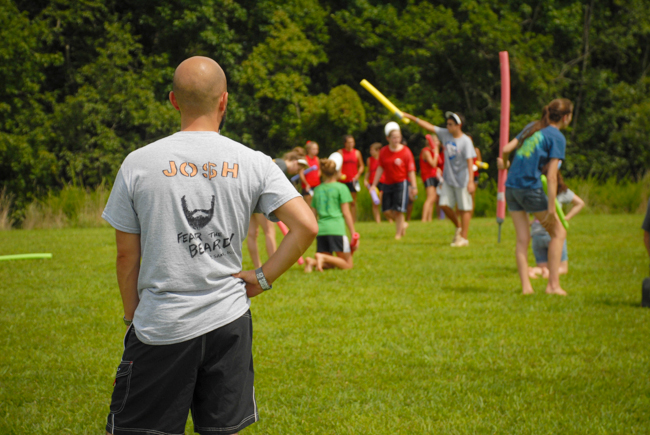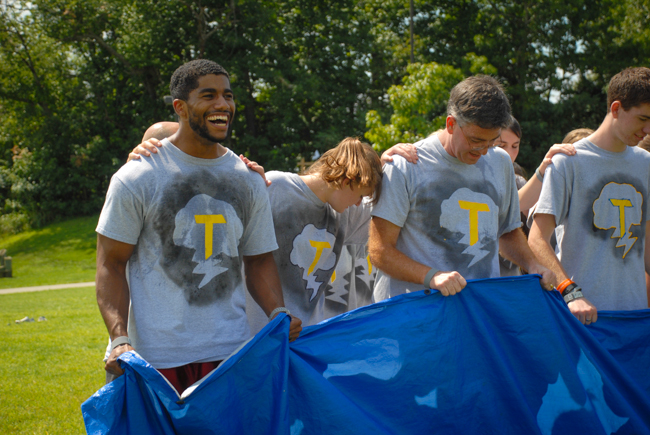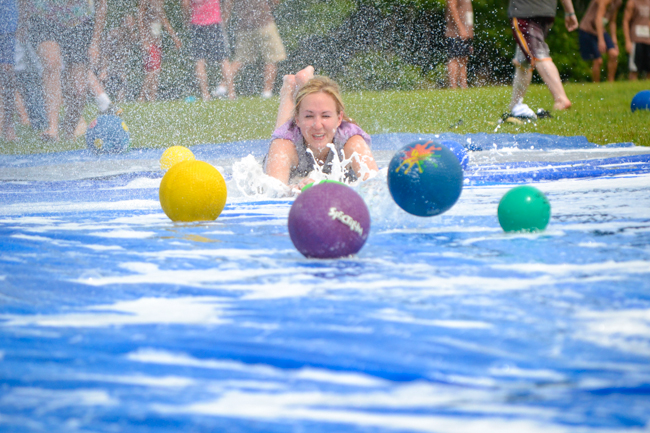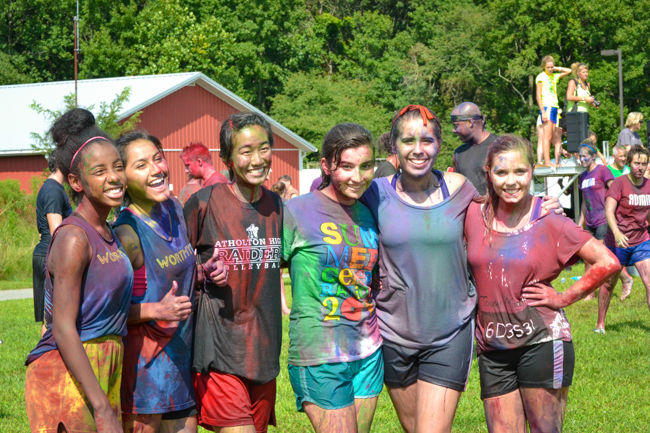 Share this on:
---