November 14 2014 at 9:29 am
1 Comments
---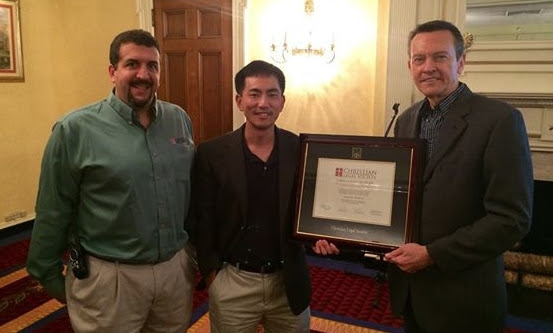 Photo courtesy of Good Samaritan Advocates
Chip Grange and Doug Duberstein, both attorneys and long-time members of Covenant Life, were recently honored for their work providing legal services to low-income neighbors through Good Samaritan Advocates (GSA).
Chip serves as a co-director of the GSA clinic held monthly at Covenant Life, and Doug Duberstein volunteers his time for those clinics as well.
Chip received the 2014 John Robb Christian Legal Aid Award, given each year at The Christian Legal Society's National Conference in recognition of excellent service and longstanding commitment to Christian legal aid.
Doug was honored by GSA as Volunteer of the Year. The GSA ministry offers legal-aid clinics and other resources at two locations in Northern Virginia as well as at Covenant Life.

Chip is the co-founder of Gammon & Grange, a law firm based in McLean, Va., and one of the founders of GSA. Doug is a senior counsel with IBM Corporation.
When you see Chip or Doug, please thank and encourage them for their service to the glory of God.
Share this on:
---
August 14 2014 at 10:51 pm
0 Comments
---
In response to the sentencing of Nathaniel Morales today in Montgomery County Circuit Court:
As a church we are deeply saddened that children have been abused and victimized in the grievous ways described in the Morales trial. We believe those who testified did so with courage, and we continue to pray for the Lord's mercy, comfort and healing grace in their lives and those of all victims. We are grateful to see justice done in today's sentencing.
Share this on:
---
August 11 2014 at 3:30 pm
0 Comments
---

Here are a few resources to help everyone be better informed about the crisis in Iraq and to know how to pray and give.
First, a brief video from The Ethics and Religious Liberty Commission of the Southern Baptist Convention (ERLC) where David Platt speaks about identifying with our brothers and sisters in Christ who face persecution and suffering:
Second, a blog post by Dr. Russell Moore about ISIS' practice of marking the homes of known Christians with the Arabic letter for "N":
Full post: "N Is for Nazareth"

Excerpt: In Christ, we have been brought into the life of Jesus. We are hidden with him, joined to him as a body to a head (Col. 3: Eph. 5). This means that, in a very real sense, Nazareth is our hometown. We belong to Jesus, and Jesus belongs to Nazareth. We are connected then to everyone who is also in Christ, not simply because we believe the same things but because we belong to the same Body.

We are "one new man," and "fellow citizens with the saints, and members of the household of God" (Eph. 2:15, 19). That's why Christians in America and Australia and Nigeria ought to care, and to pray fervently, for persecuted Christians in Iraq, in Sudan, and everywhere else in the world where they are endangered.

The Islamic militants mean it for evil when they mark homes with "N" for "Nazarene." They assume it's an insult, an emblem of shame. Others once thought that of the cross. But in that intended slight, we are reminded of who we are, and why we belong to one another, across the barriers of space and time and language and nationality. We are Christians. We are citizens of the New Jerusalem. We are Nazarenes all.
Third, some ways to pray for the crisis in Iraq, and specifically for the Iraqi Christian and Yazidi Kurdish refugees, from the International Mission Board (IMB) and Baptist Global Response (BGR):
• Ask the Lord to awaken the world to the humanitarian crisis unfolding in Iraq and to provide pathways for Christians and others to respond.
• Ask God to miraculously protect the Yazidis and other Kurds who fled into the mountains; ask Him to provide a means of rescue and temporary homes for the refugees.
• Pray that ISIS leaders and soldiers would experience the love of Jesus Christ and that their lives would be transformed.
• Ask God to preserve and embolden the small remnant of believers in Mosul and Kurdistan, so that one day through their witness, every Iraqi might have the opportunity to hear the gospel.
Lastly, a blog post from Radical, a parachurch ministry that serves alongside the local church (and is associated with David Platt's church, The Church at Brook Hills). Radical provides multi-lingual biblical resources and creates events to support disciple-making in local churches around the world:
"Taking Action: Looming Humanitarian Catastrophe" (includes above ways to pray, and two ways to give)
Share this on:
---
August 4 2014 at 4:32 pm
2 Comments
---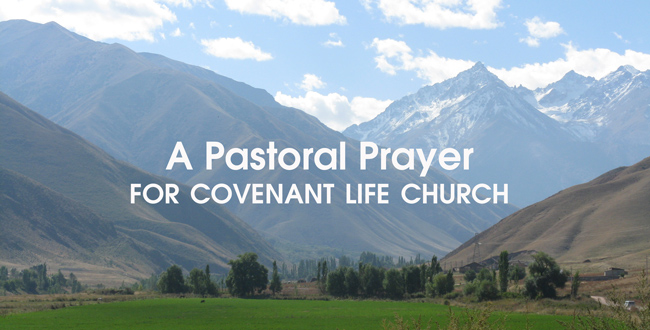 Kenneth Maresco offered this pastoral prayer during our Sunday service yesterday. Be encouraged in the Lord as you take time to read through it and agree in prayer as you go:
Heavenly Father, thank you and praise you that we can call you Father this morning. We are able to cry out to you because you are a God whose steadfast love never ceases, and your mercies are new every morning. Thank you that we are your children because of what Jesus Christ has done our behalf.

We pray this morning as an expression of our dependence on you for everything. We are dependent upon your grace, your mercy, your action—and we pray because we need you, we love you, and we want more of you in our church, in our lives, in our hearts and in our world.

Lord God, we pray that you would deepen the unity of the Spirit in Covenant Life Church. Help us to love one another.

Dear God, we pray for our church family, that we will be marked by the fruit of the Spirit and genuine love ... that we would love one another, just as you have loved us. Help us to live together in community as brothers and sisters in Christ. May our lives be different than they were before your Holy Spirit made us alive in Jesus Christ. Help us to live with one another in such a way that people will know Jesus is alive!

And today as we study the arrest and betrayal of Jesus, we are reminded of how all of our sins are a betrayal of your goodness and an affront to your holiness. We confess we have fallen short of the perfection your law requires; we have fallen short today and this week.

Thank you that, "For our sake you made him to be sin who knew no sin, so that in him we might become the righteousness of God" (2 Corinthians 5:21). Thank you for the assurance this morning that our sins are forgiven because Jesus bore them on the cross. What a costly sacrifice—thank you!

For the parents here, Lord, we pray you would encourage them as they seek to bring their children up in the discipline and instruction of the Lord. Give them strength, faith and courage. For the children, teenagers and young people, Lord, we pray you would protect them from the onslaughts of the enemy, guarding their hearts and minds in Christ Jesus, and help them to live for the glory of Jesus Christ as children of God in the midst of a twisted and crooked generation.

We pray you would help our young people to bear witness to Jesus Christ among our neighborhoods, schools, and friends, and that we would see many saved. We pray that you will bring fruit from the many outreaches this summer, and from the relationships you give us with those in our community.

Lord we pray for single parents in our community. Lord, for the men and the women seeking to raise their children without the benefit of a spouse, whether by death, divorce or any other reason, strengthen them, and fill them with joy today with the knowledge of your help. And may we be a redemptive community surrounding them with the love and care of the Lord Jesus Christ.

We pray for the two mission teams that have been sent out from among us, to Uganda and Japan … Lord, bless the men and women serving on these teams, and allow them to bear fruit in their ministries.

Lord, we pray for our brothers and sisters around the world, and in particular for those who are suffering persecution and threats. We specifically lift up the believers in Iraq this morning, and in particular those in the ancient city of Mosul. Give them courage and wisdom to resist the threats and violence being inflicted upon them. Help them to stand firm in their faith, and give them courage to resist the demand made by radical Muslims that they renounce the name of Jesus Christ. We pray you would be with them, and protect them both in life and in death.

Lord, fulfill your promise to Abraham that in his offspring all the nations of the earth will be blessed. We ask you to raise up men and women who will be willing to go to the uttermost parts of the earth, to proclaim your name where it is not known.

And finally, Lord, help us as we listen to your Word preached today … help us to hear, understand and to be changed by the gracious work of your Word and the Spirit … so that we will grow in our worship of you, our love for one another and our commitment to making disciples of the Lord Jesus Christ.
Share this on:
---
July 21 2014 at 2:13 pm
0 Comments
---
Worthy14 is our high school ministry's annual summer retreat where we get away from our normal surroundings and the busyness of life.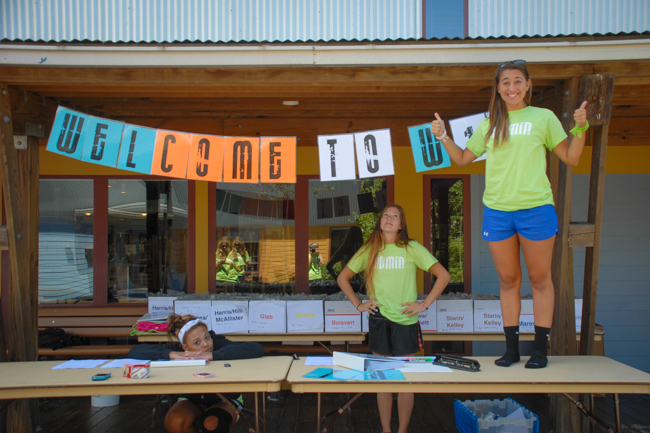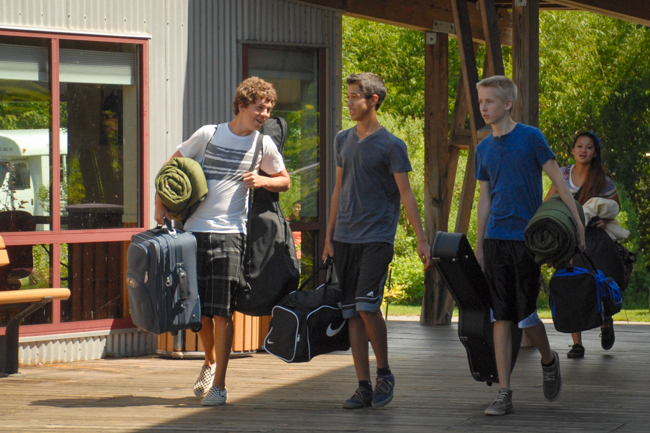 A Worthy13 camper: "At the retreats, talking about God is a natural thing, and I loved being able to bring up the Lord in conversation with my friends, whether we were playing pool or walking on the beach… the atmosphere is so spiritually rich."
"The incredible opportunity to grow closer to God by focusing on Him and spending time with His people at the retreats is not to be passed up."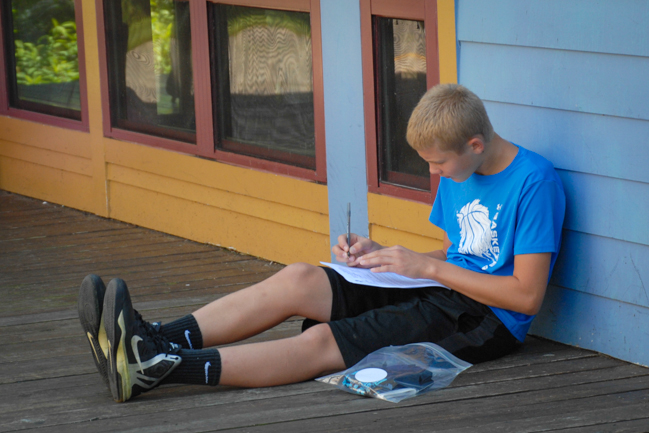 This year, we will be taking time to look at the question, "How will my life change if I actually believe the Bible is absolutely true?"
Each year God meets us in incredible ways through times of worship and teaching, lots of games and times of fellowship throughout the day as we seek His face together.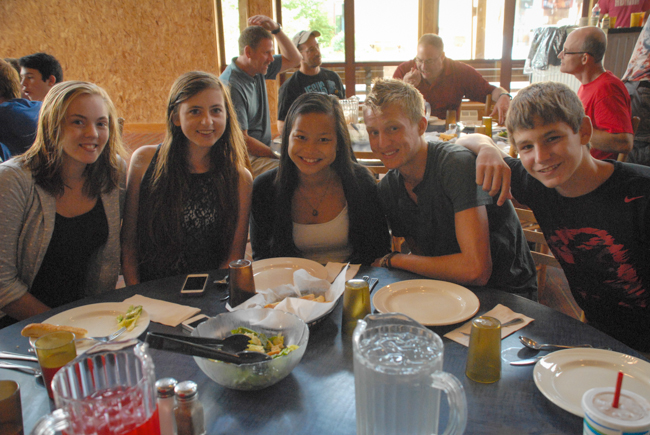 Hip Hop Artist and Speaker, Brian Davis, is coming this year, and will be teaching us along with Jon Smith, Joshua Harris, and of course, Dave Brewer.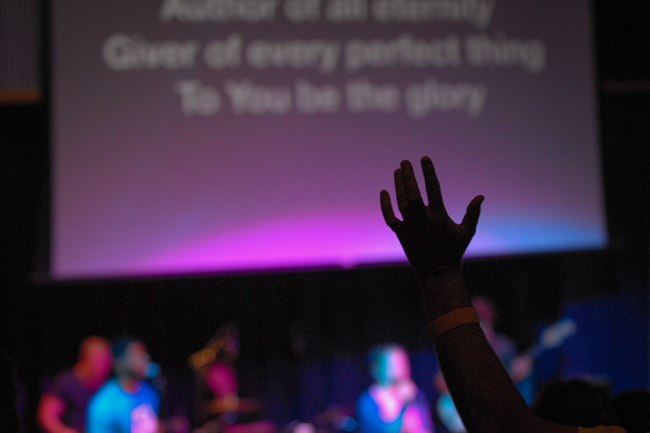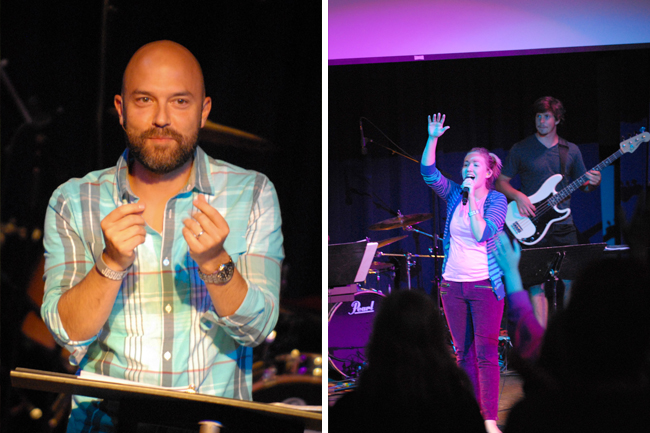 As you've probably heard in their baptism testimonies, every year teens come back with a renewed love for God and excitement for learning about him and loving him more.

We are all about having a good time at Worthy, and you can be sure that you will come away from with awesome memories! We want you to join us, both to have a ton of fun and to be changed for God's glory.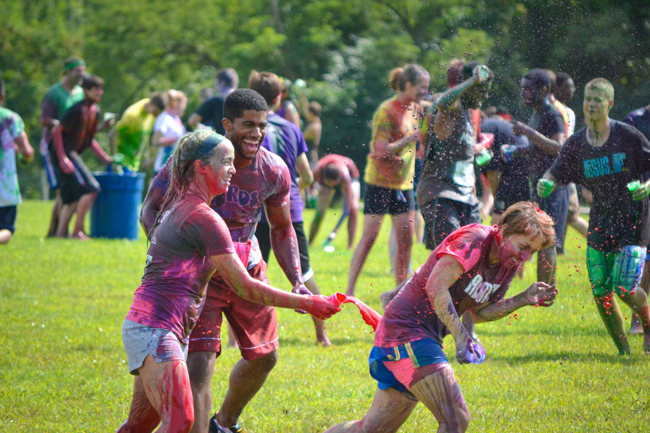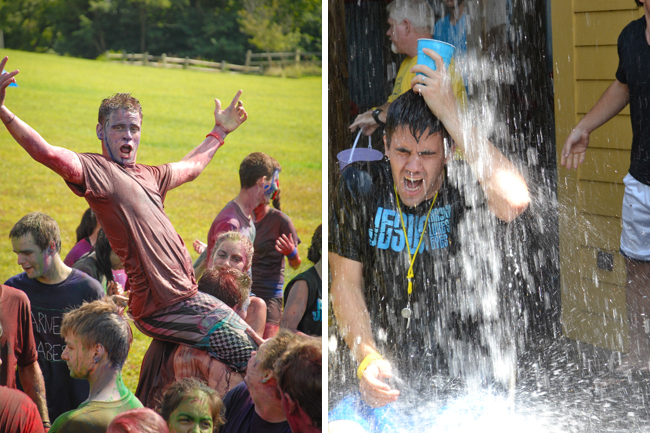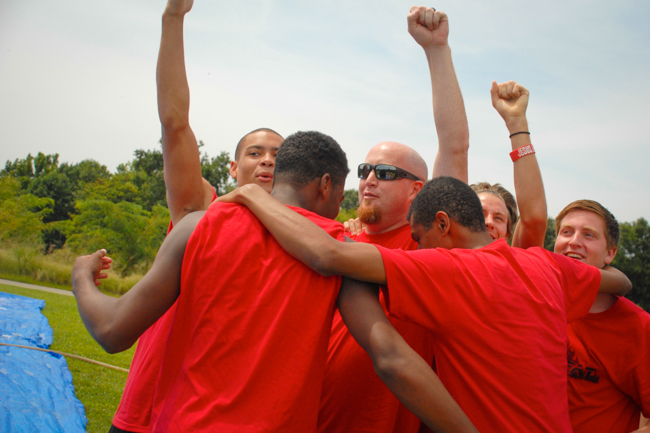 Families that are just visiting Covenant Life or have been attending church but not participating in the youth ministry are welcome to attend.
Registration is open and scholarships are available for those in need of financial assistance. We don't want anyone to be turned away because of the cost.
For more information, please call the church office, or e-mail .(JavaScript must be enabled to view this email address).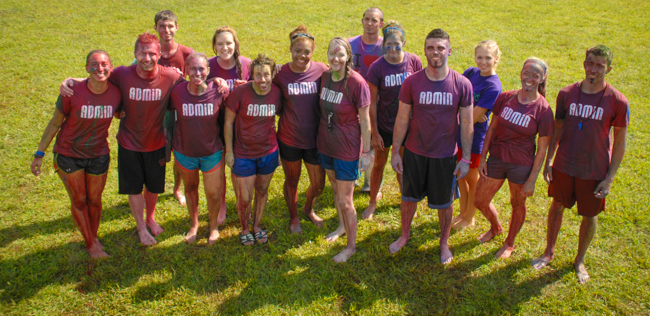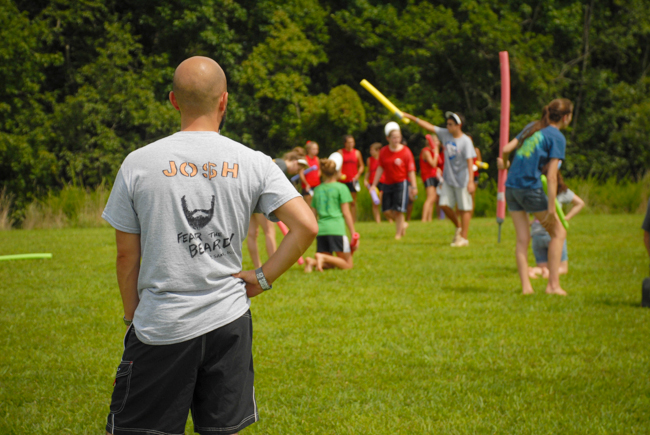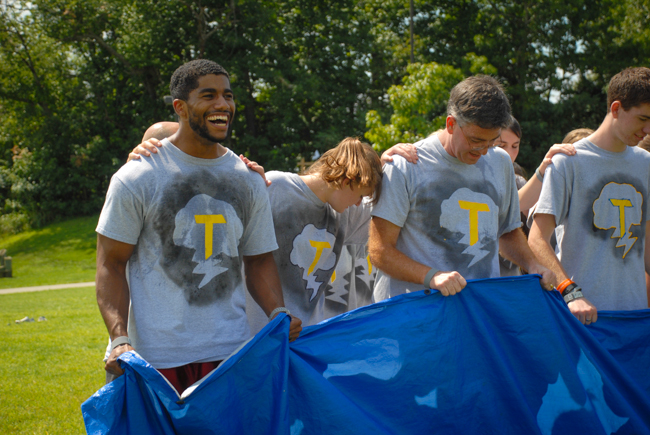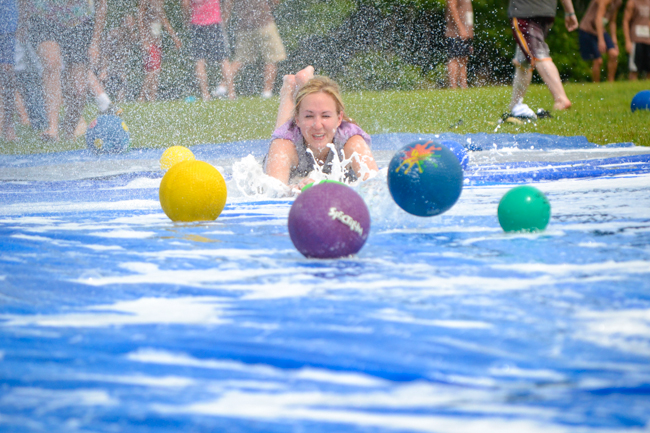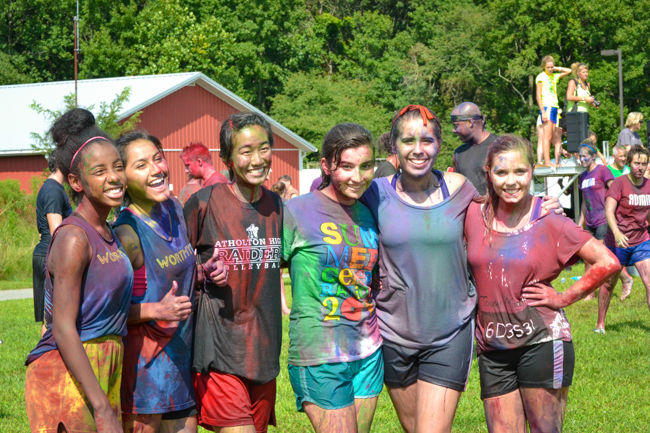 Share this on:
---
July 14 2014 at 3:06 pm
0 Comments
---
"The simple generosity of Covenant Life opening their building has left a huge ripple effect for the ministry, Fellowship of Christian Athletes, and people coming to know Christ around the globe," said Maryland State Director of Fellowship of Christian Athletes (FCA) Mark Stephens, after another successful FCA sports camp at Covenant Life this past June.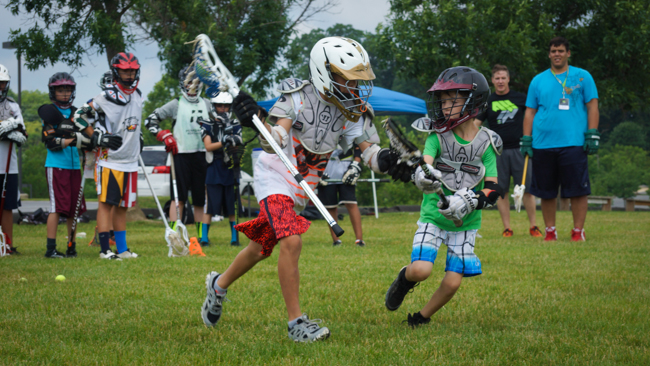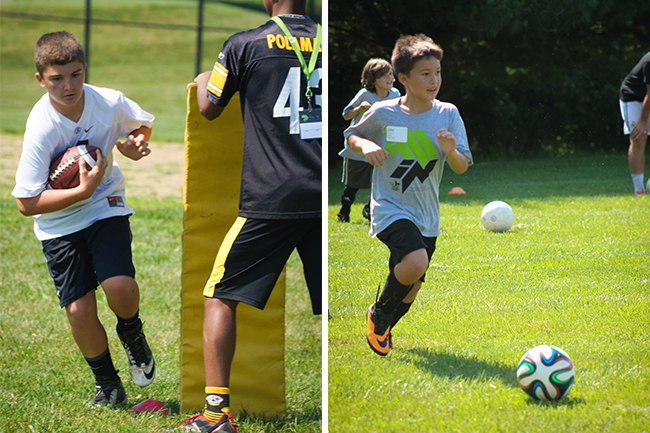 If you happened to be at the church during the week, you would have seen hustling lacrosse sticks and whizzing footballs in the fields, soaring volleyballs and squeaking basketball shoes in the gyms, and teetering cartwheels and running flips in the lobby. At this "All In" Power Camp, about 200 eight to thirteen year-olds, 50 high school small group "huddle" leaders, and 50 adults participated.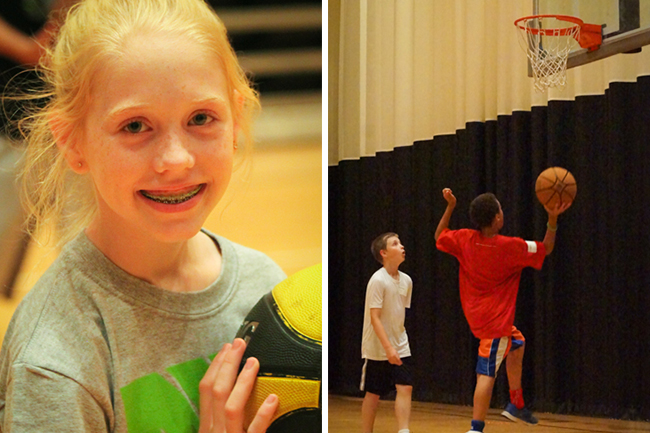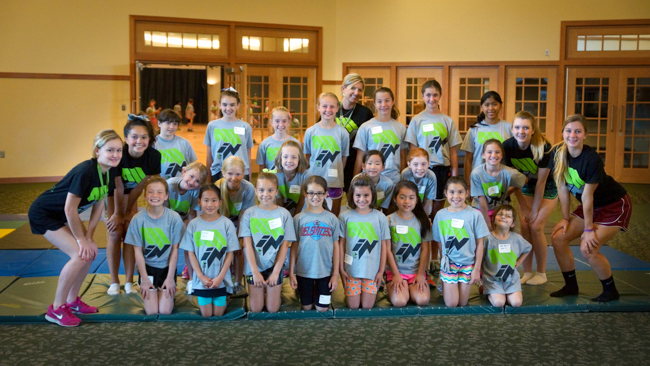 Four people from Laos, Singapore, and Korea also came to observe, learn, and be trained to lead these camps in their own countries.
"These guys are pumped up. They are really going to go back and do something. There's gonna be an incredible ripple effect from this camp," Stephens shared. "This FCA camp at Covenant Life Church is a model for the world."
A Vietnamese sports ministry leader came out to shadow Stephens a couple years ago and went on to lead two FCA camps in Taiwan and two in Vietnam. Since then, others have come for training: Reon from Singapore, Philip from Malaysia, and Suttisak from Thailand.
"Vietnamese kids left by the wayside that no one was going to interact with, kids who get one bowl of rice a day and have only the t-shirt on their back, were shown the love of Christ through sports," Stephens shared.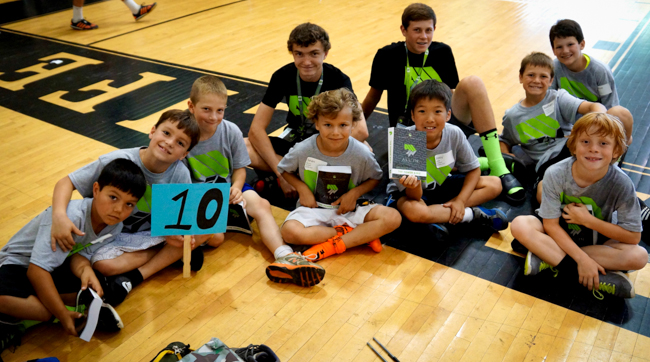 "I was a pastor for 15 years," Stephens said. "Sometimes as a church you think, 'Oh, we'll be nice and loan someone our building and not charge rent. We'll do a good deed.' This church has no idea the positive impact that it has made on this community and worldwide by their generosity of opening their doors. "
He shared that the hundreds of people who have come through Covenant Life's doors for FCA camps have nothing but positive things to say about this church.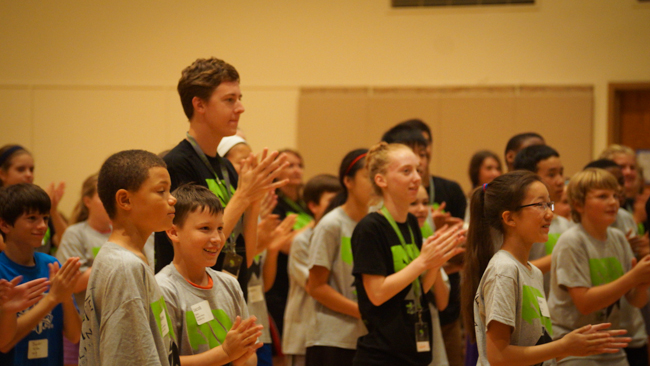 "Whether it's the location, or the kindness, or how the staff works with us, it just keeps getting better… I'm forever grateful for the partnership that we have with Covenant Life and how they've supported us," Stephens said. "I consider them friends, not just partners."
"It's been incredible to be here," said camp director Hannah Cheung. "Churches don't usually have three gyms and a couple fields. The facility has been perfect for the camp. It's the smoothest camp I've done in six years."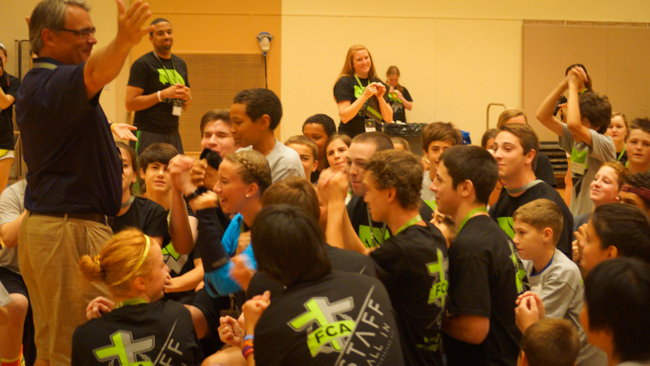 The Laos pastor explained that in Laos, where 98% of the seven million people are Buddhist, "the problem is getting the people to come to the church—they will not come." He is a part of the 2%.
While there are camps all across America, he has never seen a camp in Laos. His kids never attended camps. They're not a part of the culture. He said, "So, we are trying to find new ways to share the good news. To do a sports camp is one of best ways. When we ask people to come to play soccer, they come. That's why I came here. To learn, see, and experience the camp and how they do it here."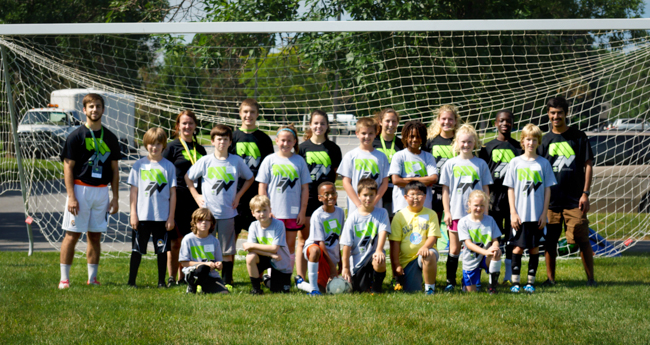 When he heard about FCA, he was excited. "You can share the good news to the non-believer and build the relationship between the kids and God through the sports camp, so it's a very powerful way to do a camp to reach the people, to share Christ, and to build up the faith of a believer."
"Please pray for us," he said. " We would love to have sports ministry in all 700 hundred churches to reach out to the young generation."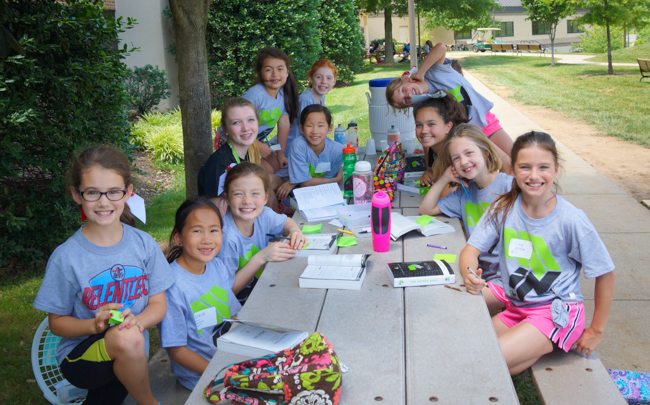 In Korea, when it comes to sports, "We are a top down, Olympian level, high profile level," explained Korean FCA director, Olympian Committee member, and Taekwondo master Hyung don Jung (Lion is his English name).
When he returns from observing this camp, Lion hopes to focus on high school level athletes. He has sensed discouragement in sports for young people who are not interested in high profile achievement. He wants to encourage them to come together and play.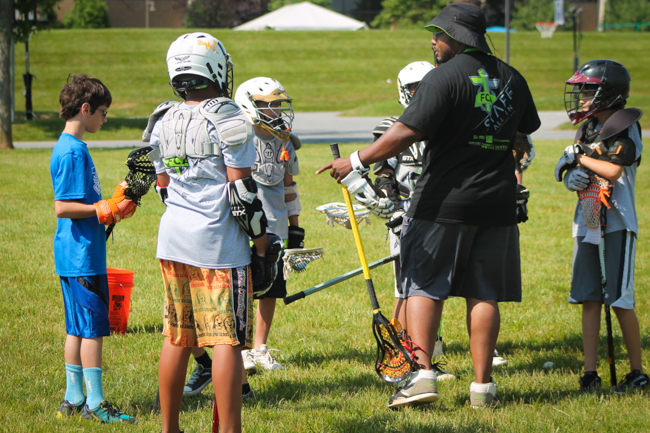 "FCA is an important thing. They really love Christ," Lion said. "Your church is doing great things. Nationality, race, everything is overcome for the sake of the kingdom. Everyone is for the same kingdom here. It will be a great influence on the next generation."
Stephens shared how after the first day, a mom and son were walking out when she asked how his day was, he said, "Mom, I love this camp."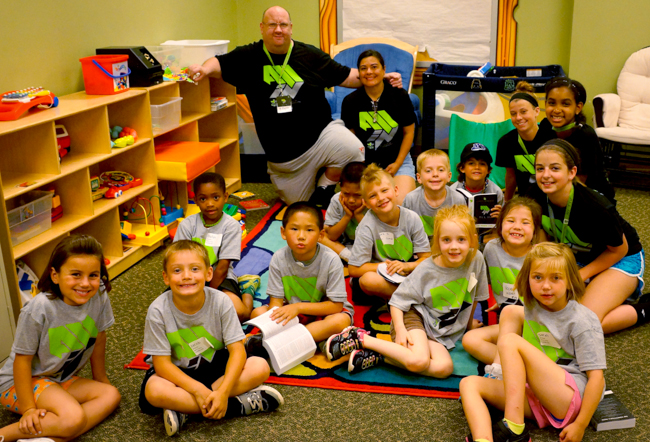 "That's what we want," Stephens said, tearing up. "We want kids to keep coming back. They're gonna come back if they love it, and they'll love it if they get loved."
"All for the glory of God. That's the important thing," Lion said. " 'All In' for the kingdom."
Photo Credit - MOCO FCA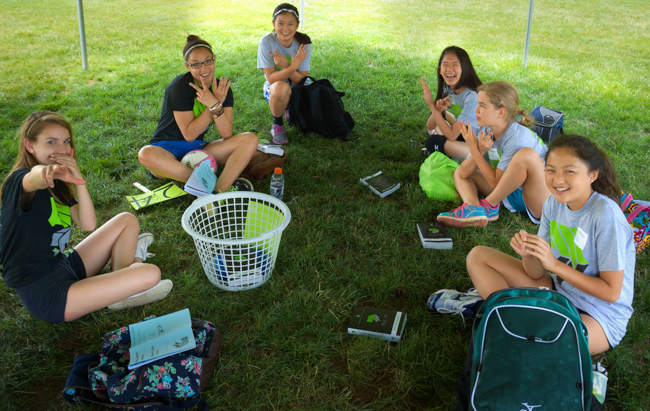 Share this on:
---