July 26 2016 at 12:04 pm
0 Comments
---

On the Return of the Lord
by Robin Boisvert
William Miller was an unlikely sort to figure in one of the most bizarre episodes of American church history. This self-educated farmer and veteran of the War of 1812 had long been fascinated by the dates and times in Scripture. Based upon his calculations, he came to the conclusion that Jesus Christ would return sometime between March 21, 1843 and March 21, 1844. The message was widely promoted, including front-page coverage in the New York Tribune.[1] A movement grew around Miller's teaching that numbered one hundred thousand followers who waited expectantly for the Lord's second coming. But when the outside date came and passed uneventfully there was disappointment and confusion.
Only slightly daunted however, the leaders put forth a new date--October 22, 1844. Amazingly, this produced an even greater swell of excitement as Millerites quit their jobs, sold businesses, abandoned property and even confessed to unsolved crimes.[2]
But on the supposed day of the second advent, again nothing happened. Nothing except some extravagant human attempts to participate in the parousia. Many of the faithful were seized with a desire to jump into the air. Others "donned white muslin 'ascension robes' and headed for hilltops—or at least rooftops—expecting to be 'taken up' by angels to join the Lord.… One man put on turkey wings, got up in a tree and prayed that the Lord would take him up. He tried to fly, fell, and broke his arm.'"[3]
What could cause people to act in such an extraordinary manner? I think there was an intense longing to be with the Lord. And it seems there was an equally strong desire to be ready for His return. What true Christian can fault these hopes? But while we can commend their sincerity we must admit something went very wrong.
~~~~~~~~~~~~~~~~~~~~~~~
Eighteen hundred years earlier, the young Thessalonian Church was anxious. In the brief time he was with them, the Apostle Paul had taught them about the return of Jesus Christ. But then persecution forced him out of their city and their incomplete understanding of Christ's coming had left them in confusion. When would He appear? Would they be ready for this great event? How could they prepare for it? And what about those of their number who had died in the interim? Would they miss out on the Lord's royal return?
The Thessalonians had a super-heated eschatology. With regard to the Second Coming, they were all wound up with no place to go. And in addition to the anxious, there were the careless—those living undisciplined lives. After all, they reasoned, if the Lord is about to return why bog down in the everyday responsibilities of life? If Jesus is about to come back, why worry? Why work? Why plan for the future?
In the Thessalonian correspondence, Paul attempts to set the church straight on these and other pressing matters. What he wrote then is just as appropriate a corrective for our day as it was in the 1st Century.
~~~~~~~~~~~~~~~~~~~~~~~~~~~~~~~
The end-times. What a fascinating and provocative theme! So many different and sincerely held opinions! Yet, what binds all true Christians together on the subject is this one fact—Jesus Christ will come again. He will return personally, physically and with great glory. It will be visible and triumphant. Like the lightning that flashes from the west to the east, so shall be the coming of the Son of Man. Every eye shall see Him. And while that day will be an unmitigated disaster for those who are not ready, it will fulfill the deepest desires of those who long for His appearing, for we shall see Him as He is and we shall always be with Him.
Now, brothers, about times and dates we do not need to write to you, for you know very well that the day of the Lord will come like a thief in the night. While people are saying, "Peace and safety," destruction will come on them suddenly, as labor pains on a pregnant woman, and they will not escape. But you, brothers, are not in darkness so that this day should surprise you like a thief. You are all sons of the light and sons of the day. We do not belong to the night or to the darkness. So then, let us not be like others, who are asleep, but let us be alert and self-controlled. For those who sleep, sleep at night, and those who get drunk, get drunk at night. But since we belong to the day, let us be self-controlled, putting on faith and love as a breastplate, and the hope of salvation as a helmet. For God did not appoint us to suffer wrath but to receive salvation through our Lord Jesus Christ. He died for us so that, whether we are awake or asleep, we may live together with Him. Therefore, encourage one another and build each other up, just as in fact you are doing. (1 Thessalonians 5.1-11)
This passage can help us prepare for Christ's return.
How to Prepare
Know This—No One Knows. It's not a matter of dates and details.
The Thessalonians wanted to be prepared. That's a good thing. But they thought preparation meant finding out just when He was coming back. "Paul, just tell us when and we'll take it from there."
But knowing the time is not the solution to the problem of how to be prepared.
"Now, brothers, about times and dates we do not need to write to you" (1 Thessalonians 5.1).
Why not?

Well, first of all, no one knows the time or the date. Nobody knows, nobody can know.

No one knows about that day or hour, not even the angels in heaven, nor the Son, but only the Father (Mark 13.32). Jesus made that statement with regard to his human nature while on earth. And in response to a later question from his disciples, He also said, "It is not for you to know the times or dates the Father has set by His own authority" (Acts 1.6,7).

Nobody knows, nobody can know. But that doesn't seem to stop people from setting dates. It didn't stop William Miller.
In the more recent past, a well-known and basically sound Christian radio teacher became the subject of much controversy when he predicted the Lord would return in October or November 1994. He knew the verses just quoted which show it is impossible to know the day or the hour, but said that it doesn't mean you can't know the month or the year!
Because of his folly, advance planning for the ministry was curtailed (why plan for the future when there will be no future?) and opportunities to promote the work were lost. Those working with him for the spread of the gospel were frustrated.
Besides it being impossible to know the time of Christ's return, knowing or thinking that you know still would not help. This is because those interested in dates and minute detail are mostly interested in material preparation.
Such folks "prepare" by heading for the hills or by stockpiling de-hydrated food. In our own day people have quit good jobs, stopped paying taxes and acted in other irresponsible ways because of wrong-headed views on the end times. Historically, when people have presumed to know the time of the Lord's return, it has led them to act in ways that reflect poorly on the Christian faith. I have known otherwise reasonable people who have gotten questionable ideas about the last days into their heads and as a result have become dogmatic about debatable details.
As another case in point, Israel became a nation again in 1948. This is admittedly an amazing and significant event. But it has become common to connect with this Jesus' statement in Matthew 24:34, "… this generation (understood as the generation that witnesses the rebirth of Israel) will not pass away until all these things have happened" (i.e. Christ's return). If a generation is considered to be 40 years and we add it to 1948, the result is, wow, 1988! So a booklet was extensively distributed in the 1980's titled, "88 Reasons Why The Rapture Will Occur In 1988." But it didn't.
If 1988 was thought by many to be the date, how about the year 2000? You know- Y2K? It was a nice round number. Sounded like a great time for Jesus to return. But He didn't.
We Can Expect Jesus' Return To Be Unexpected
Paul gives two metaphors to explain this. First, he says Jesus' return will be like a thief in the night (1 Thessalonians 5:2). Such an appearance will be sudden and unexpected. Burglars do not announce their arrival. "I'll be over around1 a.m. Could you leave the window open?"
Some have misunderstood this metaphor to mean that Jesus is going to steal away His church in a secret rapture. The idea is that the coming of the Lord will be in two stages. First, Jesus will return secretly for His saints and then seven years later after the great tribulation He will return with His saints. This is the eschatology espoused in the popular "Left Behind" novels. But the language employed just a few verses earlier in 1 Thessalonians 4:16 (For the Lord himself will descend from heaven with a cry of command, with the voice of the archangel, and with the sound of the trumpet of God) indicates that His return will be anything but secret. No, Paul wants us to understand that Jesus' return will be unexpected but not clandestine.
The next figure he uses is slightly different--labor pains coming upon a pregnant woman. This is sudden and unavoidable but not entirely unexpected. At the onset of labor the inevitable has begun, the top of the roller coaster has been reached and there is no way to avoid what is coming. The pain will not end till the child is delivered.
But notice that this figure of speech refers to the "people" in 1 Thessalonians 5:3. While these people are saying, "peace and safety," destruction will come on them suddenly as labor pains on a pregnant woman, with no possibility of escape. "Peace and safety," is the mantra of the arrogant and self-deceived. They are the ones who tell themselves all is well. They are secure and in control. They are not expecting God to invade their world.
The next verse ( 1 Thessalonians 5:4) contrasts sharply. "But you, brothers, are not in darkness so that this day should surprise you like a thief." No, we know a day of judgment is coming.
The verses that follow further clarify the profound difference between Christian believers and the ones who have rejected Christ.
The first are sons of light, sons of the day, that is, Christians. For them, the day of the Lord will not be a day of sudden destruction. That day will not come like a thief. They will not be frightened by His return. Rather, they will be thrilled!
But the others are those belonging to the night, to darkness, to drunkenness and to sleep. For them that day will be sudden and unexpected. It will be with unavoidable destruction stemming from the righteous judgment of the Lord. The judgment is certain. There will be no circumventing it, no getting around it. And there will be no delay. No opportunity to take care of neglected business. Things are hurtling toward a conclusion.
Our Part—Preparation of the Heart
But Paul doesn't end the discussion there. He exhorts the Thessalonian believers who are sons of light and sons of the day, to live lives that are in keeping with that description. The true preparation for the Lord's return involves our character. For Paul, ethics and eschatology are always linked.
"Be alert, be self-controlled," he says (5:6). And he repeats himself (5:8), "Be self-controlled, putting on faith and love as a breastplate, and the hope of salvation as a helmet."
The armor Paul is talking about would fortify the Thessalonians who were facing persecution and tribulation. Self-control, faith, hope and love are character qualities that would enable them to represent the Lord whose appearing they longed for.
So we need to be sober and self-controlled and alert. This is how we prepare for the coming of the Lord! Through the development of godly character!
Some of the Thessalonians were afraid of the day of the Lord. Paul tells them in verse 9, "For God did not appoint (ordain/destine) us to suffer wrath but to receive salvation through our Lord Jesus Christ." God has a destiny for us and it is not that we should suffer wrath but that we receive salvation through our Lord Jesus. This is because He died for us. He died for us so that, whether we are awake or asleep, we may live together with Him (5:10).
These are the gospel facts. God did not appoint us to suffer wrath. God did appoint us to receive salvation. Jesus died for us. That is, He died to pay the penalty our sins deserved. Our life is entirely due to His death.[4] He died our death that we might live His life. "…so that whether awake (alive) or asleep (dead) we may live together with Him" (5:10).
God's will is that we be with Him. The desire of the Millerites, the longing of the Thessalonians and the hope of all Christians is to be with Him. And the greatest preparation for His arrival is to live for Him right now as though He had already returned.
[1] Mark Noll, A History of Christianity in the United States and Canada, Eerdman's Publishing Company, Grand Rapids, MI, 1992, p. 193.
[2]Russell Chandler, Doomsday, The End of the World—A View Through Time, Servant Publications, Ann Arbor, MI, 1993, p. 82.
[3] Ibid.
[4] John R.W. Stott, The Gospel and the End of Time, InterVarsity Press, Downers Grove, IL, 1991, p. 113.
Share this on:
---
May 2 2016 at 2:58 pm
3 Comments
---

By Vern S. Poythress
Book review by Robin Boisvert
Okay, so it's not the most scintillating title. But it is a very helpful book. Dispensational Theology is a very pervasive theological system influencing many who may not even have heard of it. In its popular form it underlies the eschatology (doctrine of the end times) of The Late, Great Planet Earth by Hal Lindsey and the Left Behind novels by Tim LaHaye.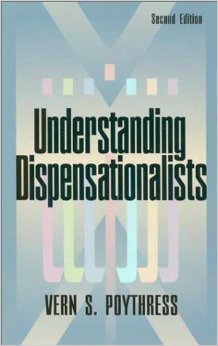 The characteristic feature of dispensationalism is the idea that God has two distinct peoples—His natural people, Israel, and His spiritual people, the Church. These are traveling along parallel but separate paths to their ultimate destinies.
At times I've heard our church criticized for teaching 'replacement theology'—the idea that the church has replaced Israel. Is that true? Or is it 'inclusion theology'— that God's promises to Abraham (Israel) have, through Christ, been opened up to include Gentiles (cf. Genesis 12:3; Ephesians 2:11-22).
Just how do Israel and the Church relate? What does it mean to interpret Scripture literally? Do Old Testament prophecies have more than one fulfillment? Tune in to this book to find out.
Poythress writes from the perspective of Covenant Theology but he is a sympathetic critic, always irenic and always searching for common ground. I've read this book twice in the last year and found it very helpful.
Share this on:
---
April 18 2016 at 12:56 pm
0 Comments
---

Shared courtesy of Keith Welton's blog "Everyday Truth."
We all want to grow more mature and deeper in our walk with God, but often we just don't see the fruit that we would like. The Puritan minister Thomas Boston has some great tips for understanding growth.
Boston first points out "the righteous shall flourish like the palm tree: he shall grow like a cedar of Lebanon (Psalm 42:12). Using the image of a tree growing he gives the following helpful instructions.
If all true Christians are growing ones; what do we say of those who instead of growing, are going back? I answer, there is a great difference between the Christian growing simply and his growing at all times. All true Christians do grow, but I do not say they grow at all times. A tree that has life and nourishment, grows to its perfection, yet it is not always growing; it grows not in the winter. Christians also have their winters, wherein the influence of grace, necessary for growth, are ceased... but they revive again, when the winter is over, and the Son of righteousness returns to them with his warm influence.
Boston also give two tips to those who mistakenly measure their growth by 1) their present feeling and 2) their growth in the top and not the root. To these he says,
1) Those judging by their present feeling. They observe themselves and cannot perceive themselves to be growing: But there is no reason to conclude they are not growing. Should one fix his eye so steadfastly on the sun running its race, or on a growing tree, he would not perceive the sun moving nor the tree growing. But if he compares the tree as it now is, with what it was some years ago, and consider the place in the heavens, where the sun was in the morning; he will certainly perceive the tree grown and the sun moved.

2) Those measuring their growth by advances in the top only not of the root. Though a man be not growing taller, he may be growing stronger. If a tree be taking with the ground, fixing itself in the earth, and spreading out its root; it is certainly growing, although it be nothing taller than formerly. So also a Christian may want the sweet consolation and flashes of affection, which sometimes he has had, yet if he is growing in humility, self denial, and sense of needy dependence on Christ he is a growing Christian.
We may have seasons where we are not growing as we might hope or think, but sometimes there is a deep internal work going on. Maybe we are growing stronger in convictions or spreading roots deeper. Those may be the winters that precede the growing season and the harvest. Don't be discouraged by them!
This post is shared courtesy of Keith Welton's blog "Everyday Truth." He shares his reflections on Scripture and other helpful topics there regularly.
Share this on:
---
August 18 2015 at 9:14 am
1 Comments
---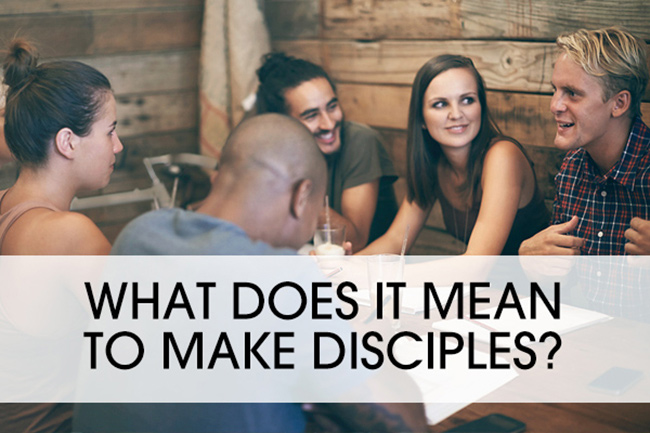 This post is shared courtesy of Keith Welton's blog "Everyday Truth." He shares his reflections on Scripture and other helpful topics there regularly.
At the end of the Gospel of Matthew, the resurrected Jesus Christ commissions his disciples to go and make disciples of all nations. Jesus has walked with, slept with, eaten with and lived with his disciples, instructing them how to follow God in every part of life, and now his commission seems to imply his disciples should go and do the same thing he has done.

This can raise the question of what it means to make disciples. Does it mean we gather a group of followers to live with and instruct them as though we have all the answers to everything in life? This no doubt puts a lot of pressure on us and could get awkward when our friends move into the living room to "be discipled!" If so, we may need a better understanding what it means to make disciples—or maybe a bigger living room.
A disciple is someone who has devoted themselves to learning a trade. This certainly helps explain what the disciples were doing with Jesus. They were learning in order to teach others. The word disciple (mathetes) is seldom used outside the Gospels and Acts. The Theological Dictionary of the New Testament has an outstanding article on this word that better fills out what a disciple is and does. I will borrow from it here. It connects the word "disciple" to the word for "learn" or "teach." This in turn connects discipleship to a theme occurring throughout the Scriptures. We see it in verses like:
Deuteronomy 4:10: "... how on the day that you stood before the LORD your God at Horeb, the LORD said to me, 'Gather the people to me, that I may let them hear my words, so that they may learn to fear me all the days that they live on the earth, and that they may teach their children so.'"
Deuteronomy 5:1: "And Moses summoned all Israel and said to them, 'Hear, O Israel, the statutes and the rules that I speak in your hearing today, and you shall learn them and be careful to do them.'"
Psalm 119:12: "Blessed are you, O LORD; teach me your statutes!"
In the Old Testament there is a constant repetition of the importance of learning the Scriptures to know and serve God. This is what every believer is to do. The article summarizes saying "disciple" is used:
"...exclusively of one who gives himself (as a learner) to Scripture. The intention in the Old Testament is that the pious Jew would occupy themselves in the Torah and its exposition and application so that they can and will do what is right in a given situation."
This is helpful because it shows that the goal of our discipleship is not to have others follow us and what we do, but for them to know the Word so they can rightly apply it in their lives and situations.
To further make this point the article shows that in the Old Testament there are few examples of people doing what Jesus did with his disciples. Joshua is with Moses constantly, but you don't see this relationship with other figures—not with David, Isaiah, or any other kings or prophets.

The article also points out all the great figures in the Old Testament never try to "interpose themselves as a factor of independent worth in the dialogue between God and his people." They never speak on their own account, they never fight for their own persons. God has given them knowledge of his will and put his word on their lips. They are stewards who pass on what they have received as that which has been received, not as though it comes from themselves. Their commitment is to God and not to themselves or to other men, no matter how profound a vision they may have had.
---
The messengers always point to the Lord and never stand in independent worth. They direct people to follow the words of God and not to themselves or their own ideas.
---
The messengers always point to the Lord and never stand in independent worth. They direct people to follow the words of God and not to themselves or their own ideas. This helps us understand discipleship so we better recognize the unique time Jesus' disciples were in. The disciples were those who attached themselves to Jesus as their Master. They were in a unique time of redemptive history and had a unique relationship to Jesus. They model how we relate to Jesus and are not the model of how we disciple others.
Our call as disciples is to cling to Jesus. He is our Master, Teacher, Lord. We are looking to him. Seeking to learn from him and have our minds renewed by him. Our wills bent toward his will. Our hearts in love with what he loves. Our call to make disciples is to point others to Jesus and to his words. Making disciples means helping others know him, love him, and follow him. This seems to be what Paul had in mind in 1 Corinthians 11:1 when he said, "Follow my example, as I follow the example of Christ."
---
It's as though Paul wanted to be a window. Windows are not great because of what they look like but what they allow you to see. Windows are there for people to see through to something else.
---
It's as though Paul wanted to be a window. Windows are not great because of what they look like but what they allow you to see. Windows are there for people to see through to something else. Paul is saying his example was only as good as it allows others to see Jesus. This is what our life is to be like too. We want to be windows that allow others to see Jesus. We want them to see the guidance, forgiveness, and hope that are in Christ. This is what discipleship points people to, and it removes the pressure from us. We don't have to have the answers to everything in life. We are simply trying to point other to the one who does.
Share this on:
---
June 28 2015 at 3:13 pm
2 Comments
---
Each Sunday during our worship services the Holy Spirit moves on the hearts of different members to share words of encouragement with the congregation through the Ministry Mic at the front of the auditorium. To help clarify the biblical foundations for this practice and elaborate on how the Ministry Mic operates, the elders have written a paper called "Understanding the Ministry Mic."
The paper looks at:
The Purpose of Sunday Mornings
What We Believe About Spiritual Gifts
What We Believe About Prophecy
What Should the Use of Spiritual Gifts Look Like at Covenant Life Church?
Answers to Common Questions
Resources for Further Study
We hope this resource serves you and builds your faith for God's work in and through our Sunday gatherings.
Share this on:
---
March 19 2015 at 9:48 am
0 Comments
---
This post is shared courtesy of Keith Welton's blog "Everyday Truth." He shares his reflections on Scripture and other helpful topics regularly.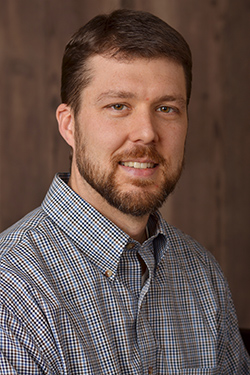 Psalm 145 is a song that rejoices in the greatness of God. It exhorts us to consider the Lord's incredible goodness and to voice our gratitude for his great works. If you are looking for a passage of Scripture to memorize, it is a great place to go. Meditating on the goodness and greatness of God can transform joyless attitudes and inspire faith where we lack it. Matthew Henry's commentary is excellent in expositing the meaning of the psalm. Here are some outstanding excerpts:
On the psalmist saying, "Everyday I will bless you and praise your name forever and ever" Henry says:
"No day must pass, though ever so busy a day, though ever so sorrowful a day, without praising God. We ought to reckon it the most needful of our daily employments, and the most delightful of our daily comforts. God is every day blessing us, doing well for us; there is therefore reason that we should be every day blessing him, speaking well of him."
The psalm mentions the Lord's greatness being unsearchable or unfathomable. Here David does not mean that we cannot know God. Clearly we can know God because he reveals himself to us, but what he means is that we will never grasp all of God's greatness. Henry says about this greatness:
"We must declare, Great is the Lord, his presence infinite, his power irresistible, his brightness insupportable, his majesty awful, his dominion boundless, and his sovereignty incontestable; and therefore there is no dispute, but great is the Lord, and, if great, then greatly to be praised, with all that is within us, to the utmost of our power, and with all the circumstances of solemnity imaginable. His greatness indeed cannot be comprehended, for it is unsearchable; who can conceive or express how great God is? But then it is so much the more to be praised. When we cannot, by searching, find the bottom, we must sit down at the brink, and adore the depth,"
And finally in conclusion of the psalm Henry astutely picks up how the concluding verse does not end the praise of God but rather encourages the continued blessing of God's great name:
"When we have said what we can, in praising God, still there is more to be said, and therefore we must not only begin our thanksgivings with this purpose, as he did (v. 1), but conclude them with it, as he does here, because we shall presently have occasion to begin again. As the end of one mercy is the beginning of another, so should the end of one thanksgiving be. While I have breath to draw, my mouth shall still speak God's praises. 2. With a call to others to do so too: Let all flesh, all mankind, bless his holy name for ever and ever."
Share this on:
---