August 18 2015 at 9:14 am
1 Comments
---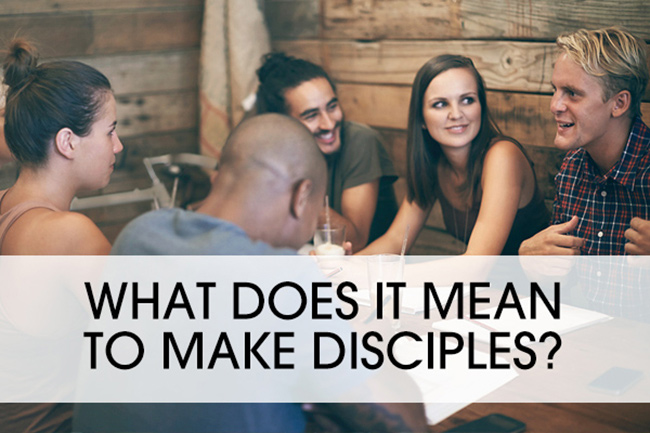 This post is shared courtesy of Keith Welton's blog "Everyday Truth." He shares his reflections on Scripture and other helpful topics there regularly.
At the end of the Gospel of Matthew, the resurrected Jesus Christ commissions his disciples to go and make disciples of all nations. Jesus has walked with, slept with, eaten with and lived with his disciples, instructing them how to follow God in every part of life, and now his commission seems to imply his disciples should go and do the same thing he has done.

This can raise the question of what it means to make disciples. Does it mean we gather a group of followers to live with and instruct them as though we have all the answers to everything in life? This no doubt puts a lot of pressure on us and could get awkward when our friends move into the living room to "be discipled!" If so, we may need a better understanding what it means to make disciples—or maybe a bigger living room.
A disciple is someone who has devoted themselves to learning a trade. This certainly helps explain what the disciples were doing with Jesus. They were learning in order to teach others. The word disciple (mathetes) is seldom used outside the Gospels and Acts. The Theological Dictionary of the New Testament has an outstanding article on this word that better fills out what a disciple is and does. I will borrow from it here. It connects the word "disciple" to the word for "learn" or "teach." This in turn connects discipleship to a theme occurring throughout the Scriptures. We see it in verses like:
Deuteronomy 4:10: "... how on the day that you stood before the LORD your God at Horeb, the LORD said to me, 'Gather the people to me, that I may let them hear my words, so that they may learn to fear me all the days that they live on the earth, and that they may teach their children so.'"
Deuteronomy 5:1: "And Moses summoned all Israel and said to them, 'Hear, O Israel, the statutes and the rules that I speak in your hearing today, and you shall learn them and be careful to do them.'"
Psalm 119:12: "Blessed are you, O LORD; teach me your statutes!"
In the Old Testament there is a constant repetition of the importance of learning the Scriptures to know and serve God. This is what every believer is to do. The article summarizes saying "disciple" is used:
"...exclusively of one who gives himself (as a learner) to Scripture. The intention in the Old Testament is that the pious Jew would occupy themselves in the Torah and its exposition and application so that they can and will do what is right in a given situation."
This is helpful because it shows that the goal of our discipleship is not to have others follow us and what we do, but for them to know the Word so they can rightly apply it in their lives and situations.
To further make this point the article shows that in the Old Testament there are few examples of people doing what Jesus did with his disciples. Joshua is with Moses constantly, but you don't see this relationship with other figures—not with David, Isaiah, or any other kings or prophets.

The article also points out all the great figures in the Old Testament never try to "interpose themselves as a factor of independent worth in the dialogue between God and his people." They never speak on their own account, they never fight for their own persons. God has given them knowledge of his will and put his word on their lips. They are stewards who pass on what they have received as that which has been received, not as though it comes from themselves. Their commitment is to God and not to themselves or to other men, no matter how profound a vision they may have had.
---
The messengers always point to the Lord and never stand in independent worth. They direct people to follow the words of God and not to themselves or their own ideas.
---
The messengers always point to the Lord and never stand in independent worth. They direct people to follow the words of God and not to themselves or their own ideas. This helps us understand discipleship so we better recognize the unique time Jesus' disciples were in. The disciples were those who attached themselves to Jesus as their Master. They were in a unique time of redemptive history and had a unique relationship to Jesus. They model how we relate to Jesus and are not the model of how we disciple others.
Our call as disciples is to cling to Jesus. He is our Master, Teacher, Lord. We are looking to him. Seeking to learn from him and have our minds renewed by him. Our wills bent toward his will. Our hearts in love with what he loves. Our call to make disciples is to point others to Jesus and to his words. Making disciples means helping others know him, love him, and follow him. This seems to be what Paul had in mind in 1 Corinthians 11:1 when he said, "Follow my example, as I follow the example of Christ."
---
It's as though Paul wanted to be a window. Windows are not great because of what they look like but what they allow you to see. Windows are there for people to see through to something else.
---
It's as though Paul wanted to be a window. Windows are not great because of what they look like but what they allow you to see. Windows are there for people to see through to something else. Paul is saying his example was only as good as it allows others to see Jesus. This is what our life is to be like too. We want to be windows that allow others to see Jesus. We want them to see the guidance, forgiveness, and hope that are in Christ. This is what discipleship points people to, and it removes the pressure from us. We don't have to have the answers to everything in life. We are simply trying to point other to the one who does.
Share this on:
---
June 28 2015 at 3:13 pm
2 Comments
---
Each Sunday during our worship services the Holy Spirit moves on the hearts of different members to share words of encouragement with the congregation through the Ministry Mic at the front of the auditorium. To help clarify the biblical foundations for this practice and elaborate on how the Ministry Mic operates, the elders have written a paper called "Understanding the Ministry Mic."
The paper looks at:
The Purpose of Sunday Mornings
What We Believe About Spiritual Gifts
What We Believe About Prophecy
What Should the Use of Spiritual Gifts Look Like at Covenant Life Church?
Answers to Common Questions
Resources for Further Study
We hope this resource serves you and builds your faith for God's work in and through our Sunday gatherings.
Share this on:
---
March 19 2015 at 9:48 am
0 Comments
---
This post is shared courtesy of Keith Welton's blog "Everyday Truth." He shares his reflections on Scripture and other helpful topics regularly.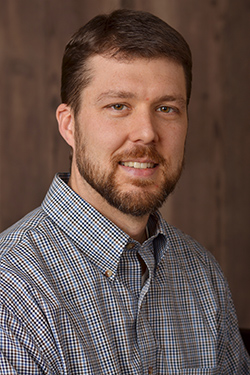 Psalm 145 is a song that rejoices in the greatness of God. It exhorts us to consider the Lord's incredible goodness and to voice our gratitude for his great works. If you are looking for a passage of Scripture to memorize, it is a great place to go. Meditating on the goodness and greatness of God can transform joyless attitudes and inspire faith where we lack it. Matthew Henry's commentary is excellent in expositing the meaning of the psalm. Here are some outstanding excerpts:
On the psalmist saying, "Everyday I will bless you and praise your name forever and ever" Henry says:
"No day must pass, though ever so busy a day, though ever so sorrowful a day, without praising God. We ought to reckon it the most needful of our daily employments, and the most delightful of our daily comforts. God is every day blessing us, doing well for us; there is therefore reason that we should be every day blessing him, speaking well of him."
The psalm mentions the Lord's greatness being unsearchable or unfathomable. Here David does not mean that we cannot know God. Clearly we can know God because he reveals himself to us, but what he means is that we will never grasp all of God's greatness. Henry says about this greatness:
"We must declare, Great is the Lord, his presence infinite, his power irresistible, his brightness insupportable, his majesty awful, his dominion boundless, and his sovereignty incontestable; and therefore there is no dispute, but great is the Lord, and, if great, then greatly to be praised, with all that is within us, to the utmost of our power, and with all the circumstances of solemnity imaginable. His greatness indeed cannot be comprehended, for it is unsearchable; who can conceive or express how great God is? But then it is so much the more to be praised. When we cannot, by searching, find the bottom, we must sit down at the brink, and adore the depth,"
And finally in conclusion of the psalm Henry astutely picks up how the concluding verse does not end the praise of God but rather encourages the continued blessing of God's great name:
"When we have said what we can, in praising God, still there is more to be said, and therefore we must not only begin our thanksgivings with this purpose, as he did (v. 1), but conclude them with it, as he does here, because we shall presently have occasion to begin again. As the end of one mercy is the beginning of another, so should the end of one thanksgiving be. While I have breath to draw, my mouth shall still speak God's praises. 2. With a call to others to do so too: Let all flesh, all mankind, bless his holy name for ever and ever."
Share this on:
---
May 12 2014 at 5:09 pm
0 Comments
---
The latest drafts of our governing documents were made available at our April 27 Members Meeting. If you missed them there, feel free to download the PDFs (Constitution and Membership Agreement) and review them. Please note that our Statement of Faith is incorporated in the Constitution document.
Throughout May, members are invited to submit feedback on these documents via the simple form below or by attending Coffee & Conversation (next Coffee: May 18, 6 p.m., Edwards Room). During June, the pastoral team will review all feedback and then distribute final versions of the documents at our June 22 Members Meeting.
As always, thank you for your faith, prayers and support in bringing these important documents to fruition.
Share this on:
---
March 17 2014 at 8:03 pm
2 Comments
---
Church members: If you're tracking your e-mail and this blog, you've seen some recent communication from me about the pastors retreat (see blog posts one, two and three). It was a fruitful time where the Lord met us and refreshed us. Thank you for praying!
One of our activities was evaluating the many recommendations we received for Non Staff Elders. As I shared earlier on this blog and in church this past Sunday, members of the congregation submitted 82 recommendations all told, and of those, 29 men, for a variety of reasons, asked not to continue in the process. That left 53 names for us to consider in light of the biblical qualifications, and we have invited 23 men to continue with the process.
We have already met with most of the 23 men and their wives and talked about the next steps of evaluation and training. They will let us know shortly whether they have decided to proceed or not.
As a pastoral team, we wanted to let you know we are not planning to publish the names of the 23 candidates at this time, as they are still deciding whether or not to pursue the process. Our heart is for them to be able to wait on the Lord without the pressure that might come from a lot of people inquiring. At the same time, we have encouraged the candidates to make their own decisions about whom to keep informed, whether they decide to continue or drop out of the process.
I want to invite you to pray for these men and their wives as they put this decision before the Lord. Please pray for God's guidance and wisdom in this moment that is very important for their lives and for Covenant Life Church. We are grateful for God's grace, goodness and help as we take these next steps to identify the men he is calling as shepherds for this flock!
The candidates who decide to pursue eldership will spend the next several months in the personal evaluation and training process. Then in August and September we will present them to you for your input, consideration, and affirmation.
Thank you again for your prayers and active participation!
Share this on:
---
March 12 2014 at 3:02 pm
0 Comments
---
We devoted Day 2 of our retreat to discussing the contents of a paper that was the combined work of Don DeVries, Kenneth Maresco, Kevin Rogers and Ben Wikner regarding the role and responsibilities of pastors. These men studied a number of Scriptures, read about a dozen books, and contacted several churches that we wanted to learn from.
Why invest time in this study? We've made it a priority because the nature of pastoral ministry—how we define the role and responsibilities of elders—has been central in many of our conversations with members over the last several years. We've received a lot of questions and criticism centered on this topic. So we wanted to examine Scripture (like the Bereans in Acts 17:11) to refresh our understanding and reset our vision regarding pastoral ministry in the church.
I am happy to report it's been a very worthwhile and fruitful process. As a result of the paper and much prayer and discussion, we were able to articulate several themes that we plan to share more about in the months ahead:
We want to:
• Articulate and teach a definition of pastoral ministry that is biblically sound and succinct enough for us all to grasp and remember.

• Teach the doctrine of the priesthood of all believers and see its effect grow in our life and practice as a church. This doctrine affirms that each and every member of the body of Christ has the privilege of direct access to the Father through our High Priest Jesus Christ, and that every part of the body is called, gifted and needed for the good of the whole.

• Develop a multi-faceted approach to caring for members that includes care group participation, direct pastoral care for those in spiritual need, biblical and theological classes, counseling resources and ministries, training and equipping of care group leaders, and partnership with outside counseling agencies.
Again, there's much work and discussion to move forward on these topics—and it all represents a great opportunity to equip the saints of Covenant Life for the work of the ministry!
Grace to you,
Share this on:
---