February 18 2015 at 10:43 am
2 Comments
---
Written with contributions from Beth, Rebecca Duberstein, Valori Maresco, and Sarah Stogsdill. Photos by Pam, Hannah Moore, and Hannah Stogsdill.
If you happened to walk into the church building last Saturday, you couldn't help but notice the Women's Mission Teahouse, a true cross-cultural experience for the ladies of our church. Beth Kraatz and Hannah Stogsdill led the team that transformed the lobby into a Central Asian Teahouse.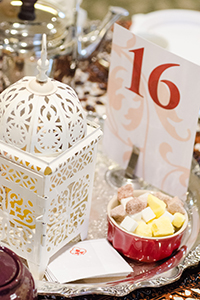 The church lobby was dressed with vibrant colors of tablecloths, oriental rugs, floor pillows, more than 50 teapots and hundreds of teacups, all volunteered by different ladies in the church. It was apparent this event was a labor of love for so many. Close to 200 women gathered and lounged around low tables set with a variety of teas and treats including Turkish Delight, dried fruit, almonds, and pastries. The mismatched china was a perfect reminder of the many different homes that had contributed to make it special. Hannah Stogsdill used her artistic eye to combine all these elements to create a beautiful, inviting space in the lobby for learning and fellowship.
---
"I was blown away by the sense of community I experienced as the women of Covenant Life came together to share their teapots, delicious food, sweet fellowship and prayers." —Beth
---
On the morning of the event, the lobby was bustling with ladies of all ages who had arrived early to help. They were filling teapots, stocking hor d'oeuvres, arranging the potluck dishes on the tables. You could feel their excitement and their ownership of the event.
After a time of worship, a missionary from Central Asia, shared about the many challenges facing the Muslim women she knows in the region where she and her husband live and work, and then led us as we prayed together for God to work in the lives of the women of Central Asia.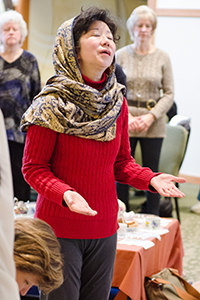 Following the talk, a magnificent buffet lunch of regional foods was waiting, and while eating, we heard about the experiences of the worship team who had recently traveled to Central Asia.
---
"The ladies also enthusiastically answered the call to contribute to the potluck lunch. Covenant Life Church is full of good cooks! Nine tables were practically sagging under the weight of the appetizers, entrees, and desserts these ladies brought. Every dish was unique and so tasty! —Rebecca
---
The testimony of the missionary from Central Asia provoked hearts as she shared about the challenges the women of Central Asia face, but many were encouraged knowing they could help by praying for them. The ladies were also reminded of the number of unreached internationals right here in Gaithersburg, and the opportunity to reach out by extending kindness and hospitality to the unreached in this area.
---
"It was a beautiful environment that fostered fellowship and gave us a glimpse of another culture. Interacting with the ladies there was so uplifting and inspiring to me. The Lord deeply met me during the extended prayer time and I walked away with fresh conviction to pursue evangelism." —Sarah
---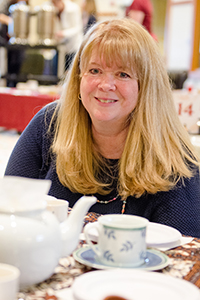 The atmosphere helped the ladies to lift their eyes and see the fields that are ripe for harvest in the community around us. Not everyone can or will go to these fields like the missionaries who spoke, but we can all take part in reaching the unreached. We can pray for those who are far off and about how we can reach the multitudes that God has brought to our front door!
---
"I left both refreshed by a sense of rich community at CLC, and excited to see how God can use that community to extend the good news of Jesus Christ to those who do not know him." —Rebecca
---
The time ended with another talk by a missionary with Global Gates, an organization working to bring the gospel to internationals in our own country. She shared about the amazing opportunity we have to reach women from unreached people groups right here in our community and ended by giving us ideas on how we could be more aware of opportunities around us.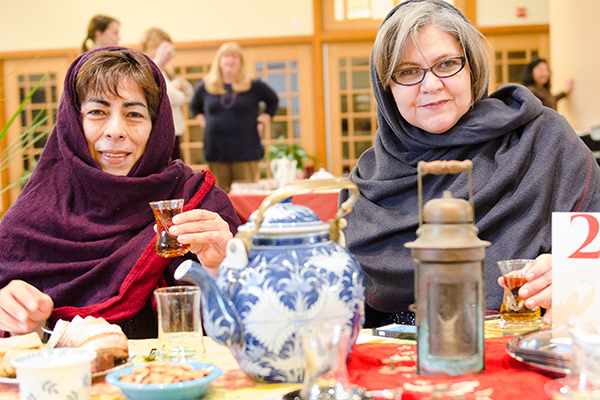 We are so grateful for how the Lord worked through the teahouse! He lit new fires of faith and boldness to reach out and pray for the lost around us, so that all "may believe that Jesus is the Messiah, the Son of God, and that by believing [all] may have life in his name." —John 20:31
Share this on:
---
November 14 2014 at 9:29 am
1 Comments
---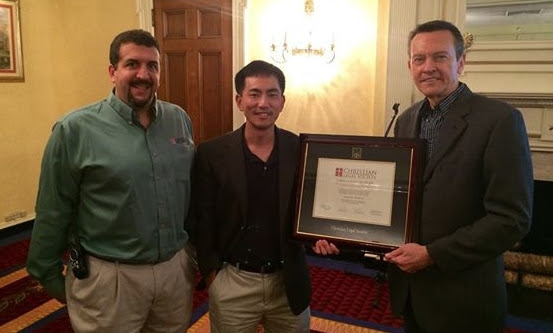 Photo courtesy of Good Samaritan Advocates
Chip Grange and Doug Duberstein, both attorneys and long-time members of Covenant Life, were recently honored for their work providing legal services to low-income neighbors through Good Samaritan Advocates (GSA).
Chip serves as a co-director of the GSA clinic held monthly at Covenant Life, and Doug Duberstein volunteers his time for those clinics as well.
Chip received the 2014 John Robb Christian Legal Aid Award, given each year at The Christian Legal Society's National Conference in recognition of excellent service and longstanding commitment to Christian legal aid.
Doug was honored by GSA as Volunteer of the Year. The GSA ministry offers legal-aid clinics and other resources at two locations in Northern Virginia as well as at Covenant Life.

Chip is the co-founder of Gammon & Grange, a law firm based in McLean, Va., and one of the founders of GSA. Doug is a senior counsel with IBM Corporation.
When you see Chip or Doug, please thank and encourage them for their service to the glory of God.
Share this on:
---
October 7 2014 at 4:20 pm
1 Comments
---

Members, please plan ahead for two Members Meetings coming up in the next few weeks.
The first will be held Sunday, October 12, at 6 p.m. to discuss the allegations of the civil lawsuit and the results of the Independent Investigation. Many have had understandable questions over the last two years, and we are eager to communicate.
We have scheduled an additional Member's Meeting on Sunday, October 26, at 6 p.m. This will provide an opportunity to follow up on any questions you may have coming out of the first meeting. We anticipate that both meetings will go for approximately 90 minutes.
To provide ample time for dialogue, we have also scheduled two Coffee & Conversation meetings on Sunday, November 9 & 23, from 12:15 - 2:15 p.m. We look forward to talking with you there.
Let's be praying for the Lord's presence and help as we prepare for these important times together as a church.
Share this on:
---
July 21 2014 at 2:13 pm
0 Comments
---
Worthy14 is our high school ministry's annual summer retreat where we get away from our normal surroundings and the busyness of life.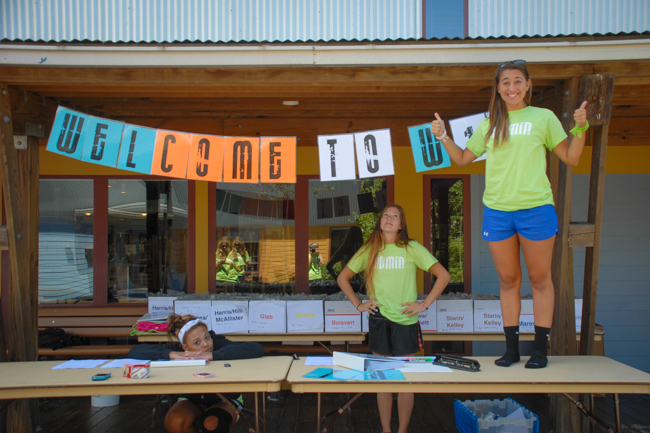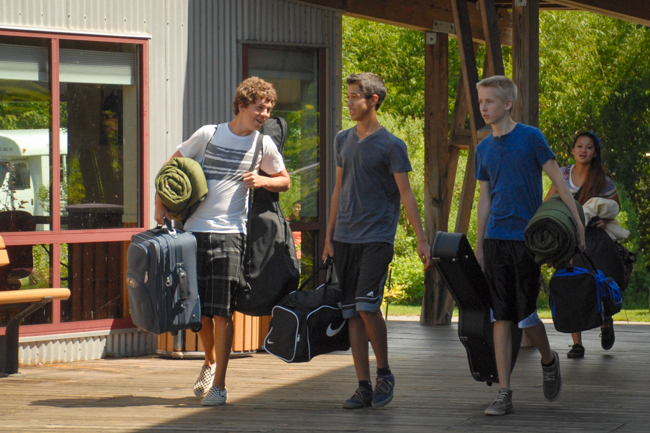 A Worthy13 camper: "At the retreats, talking about God is a natural thing, and I loved being able to bring up the Lord in conversation with my friends, whether we were playing pool or walking on the beach… the atmosphere is so spiritually rich."
"The incredible opportunity to grow closer to God by focusing on Him and spending time with His people at the retreats is not to be passed up."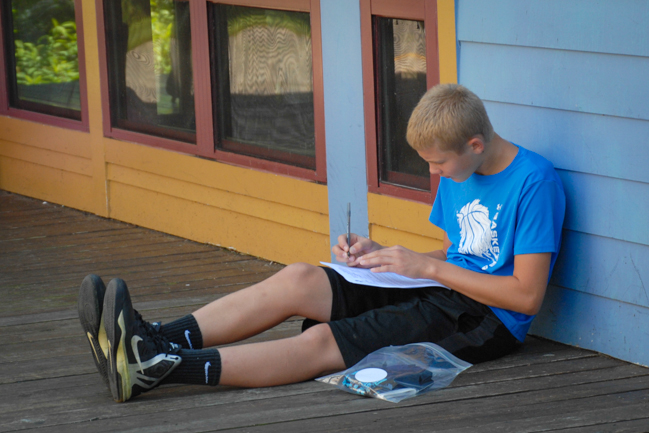 This year, we will be taking time to look at the question, "How will my life change if I actually believe the Bible is absolutely true?"
Each year God meets us in incredible ways through times of worship and teaching, lots of games and times of fellowship throughout the day as we seek His face together.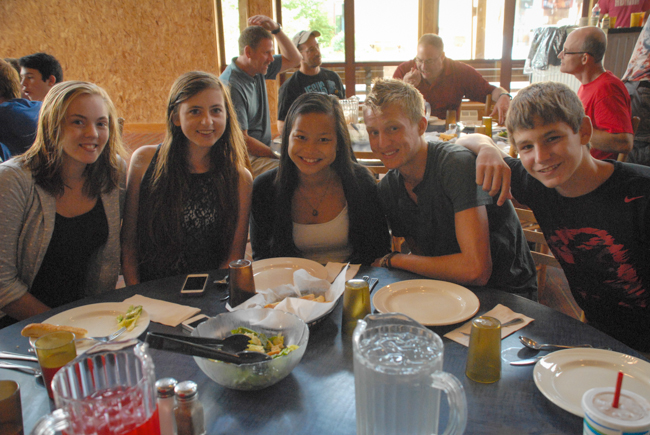 Hip Hop Artist and Speaker, Brian Davis, is coming this year, and will be teaching us along with Jon Smith, Joshua Harris, and of course, Dave Brewer.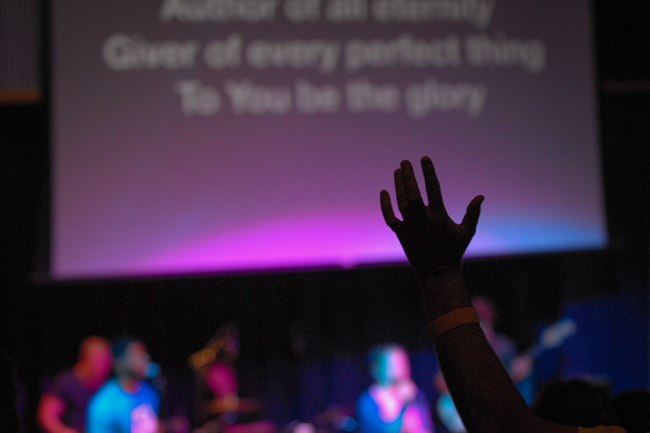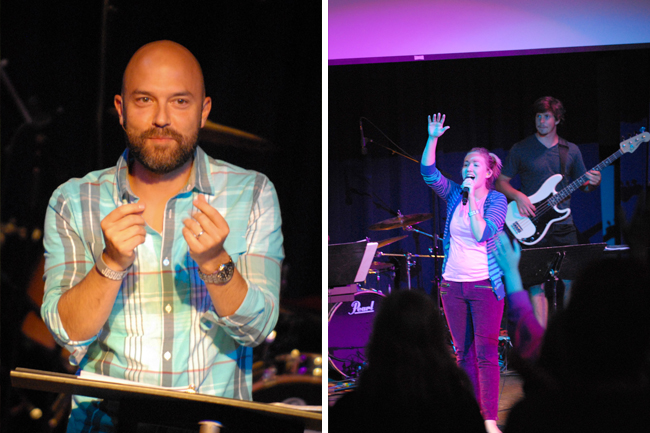 As you've probably heard in their baptism testimonies, every year teens come back with a renewed love for God and excitement for learning about him and loving him more.

We are all about having a good time at Worthy, and you can be sure that you will come away from with awesome memories! We want you to join us, both to have a ton of fun and to be changed for God's glory.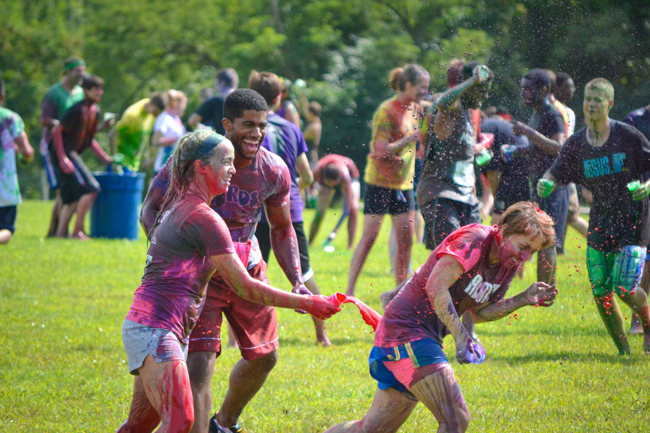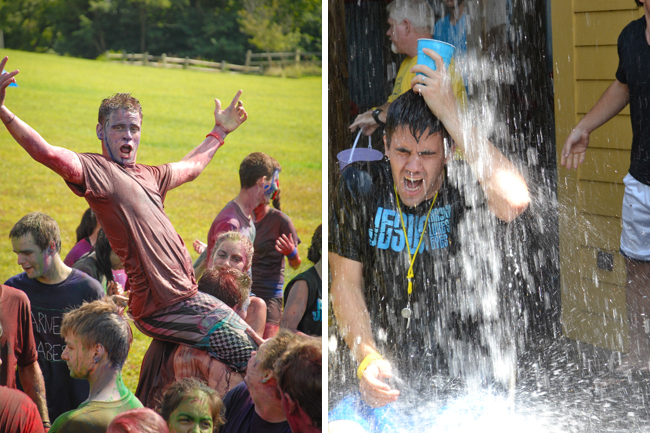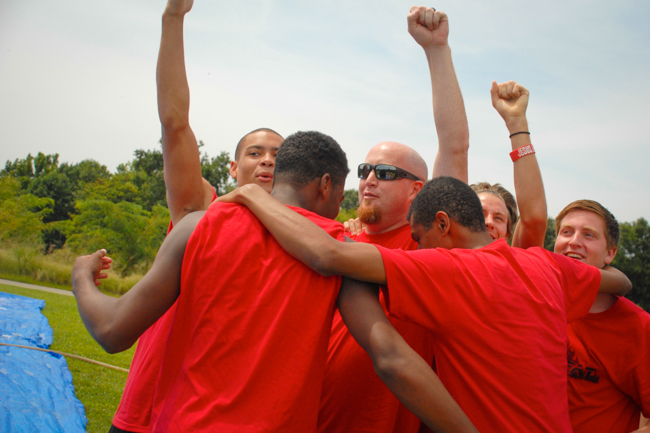 Families that are just visiting Covenant Life or have been attending church but not participating in the youth ministry are welcome to attend.
Registration is open and scholarships are available for those in need of financial assistance. We don't want anyone to be turned away because of the cost.
For more information, please call the church office, or e-mail Corinne Glab.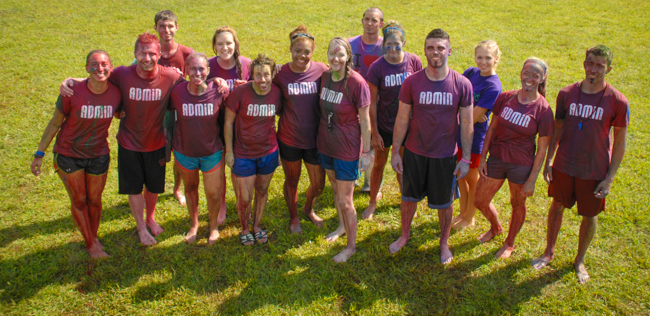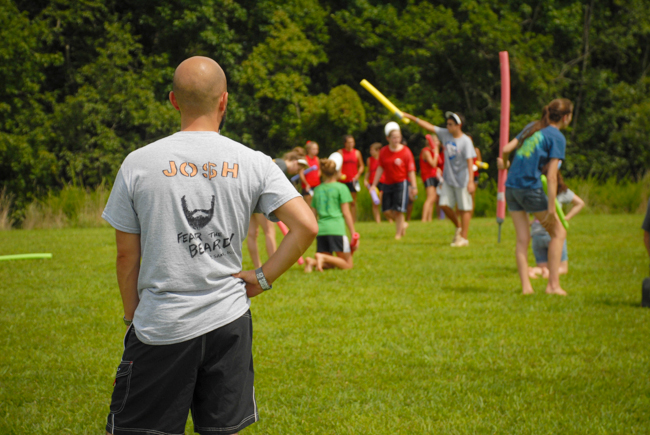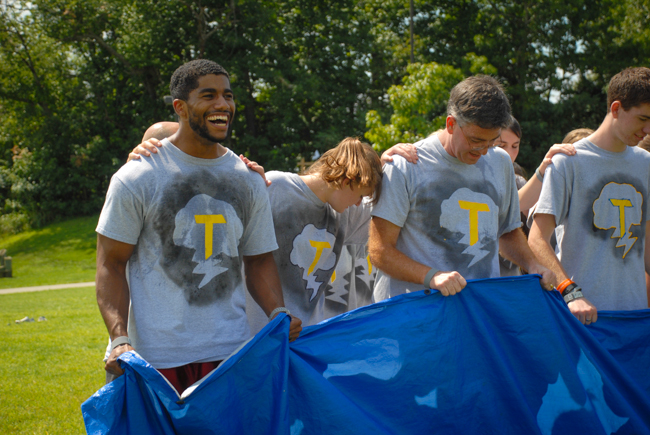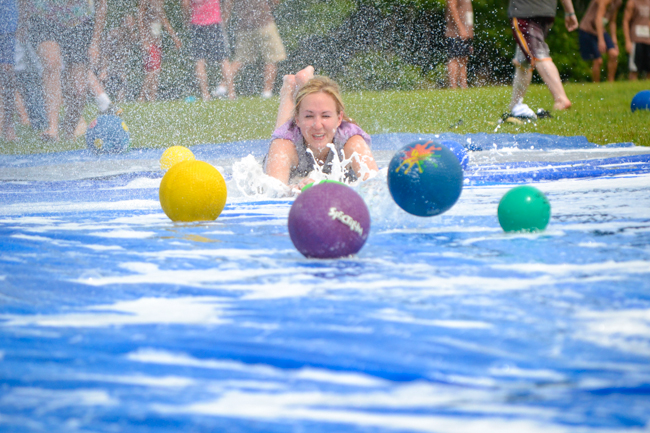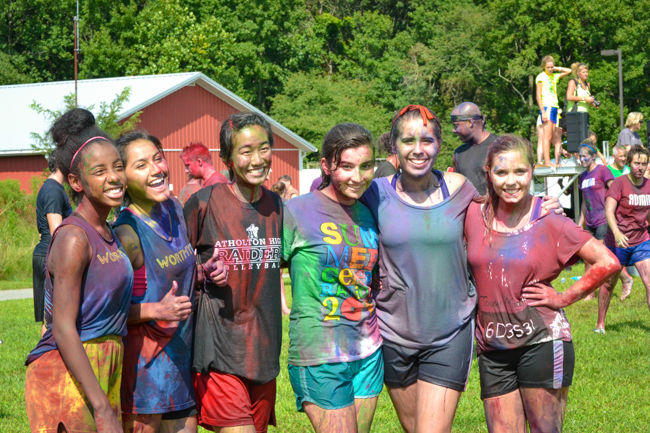 Share this on:
---
July 14 2014 at 3:06 pm
0 Comments
---
"The simple generosity of Covenant Life opening their building has left a huge ripple effect for the ministry, Fellowship of Christian Athletes, and people coming to know Christ around the globe," said Maryland State Director of Fellowship of Christian Athletes (FCA) Mark Stephens, after another successful FCA sports camp at Covenant Life this past June.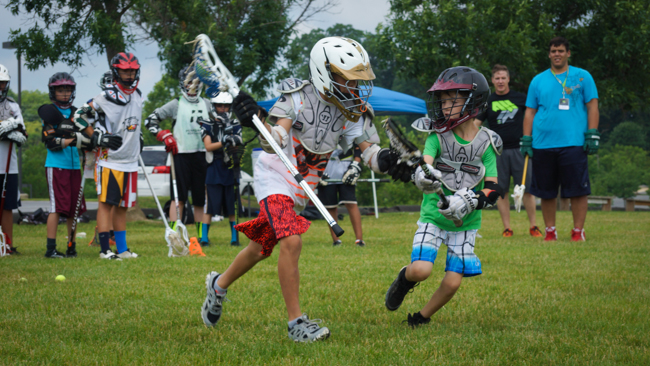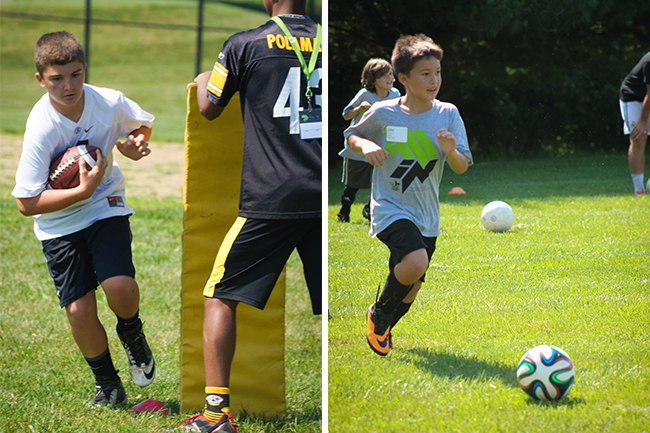 If you happened to be at the church during the week, you would have seen hustling lacrosse sticks and whizzing footballs in the fields, soaring volleyballs and squeaking basketball shoes in the gyms, and teetering cartwheels and running flips in the lobby. At this "All In" Power Camp, about 200 eight to thirteen year-olds, 50 high school small group "huddle" leaders, and 50 adults participated.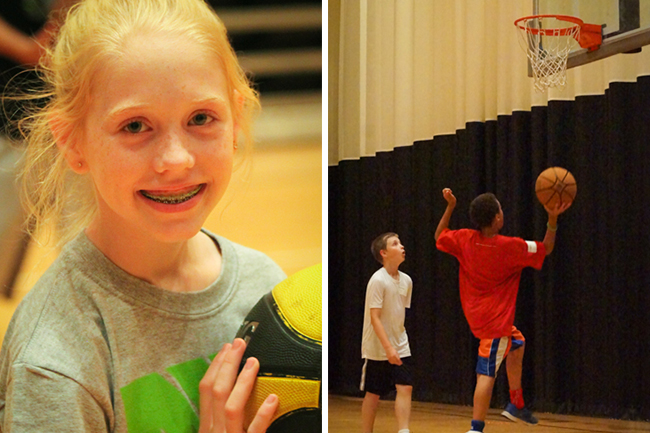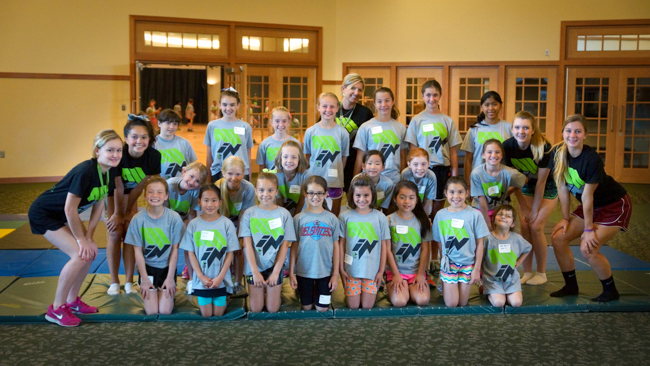 Four people from Laos, Singapore, and Korea also came to observe, learn, and be trained to lead these camps in their own countries.
"These guys are pumped up. They are really going to go back and do something. There's gonna be an incredible ripple effect from this camp," Stephens shared. "This FCA camp at Covenant Life Church is a model for the world."
A Vietnamese sports ministry leader came out to shadow Stephens a couple years ago and went on to lead two FCA camps in Taiwan and two in Vietnam. Since then, others have come for training: Reon from Singapore, Philip from Malaysia, and Suttisak from Thailand.
"Vietnamese kids left by the wayside that no one was going to interact with, kids who get one bowl of rice a day and have only the t-shirt on their back, were shown the love of Christ through sports," Stephens shared.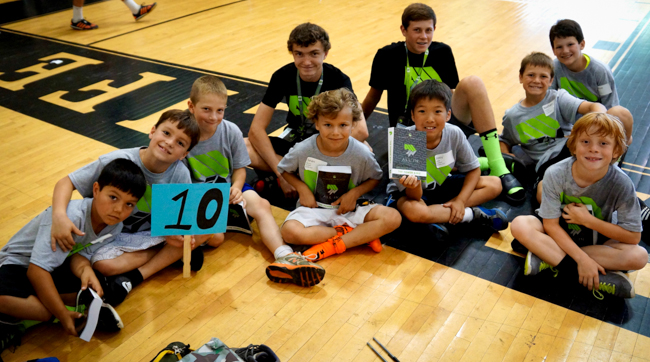 "I was a pastor for 15 years," Stephens said. "Sometimes as a church you think, 'Oh, we'll be nice and loan someone our building and not charge rent. We'll do a good deed.' This church has no idea the positive impact that it has made on this community and worldwide by their generosity of opening their doors. "
He shared that the hundreds of people who have come through Covenant Life's doors for FCA camps have nothing but positive things to say about this church.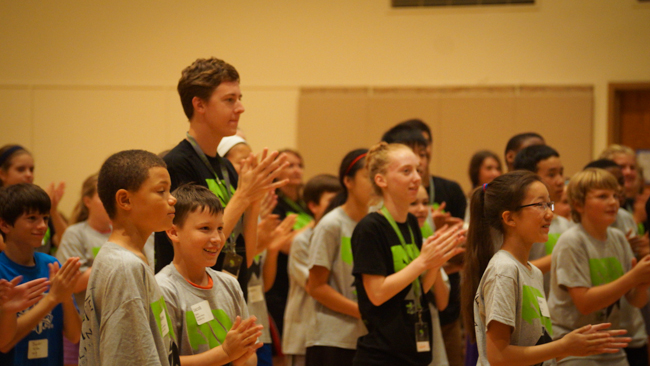 "Whether it's the location, or the kindness, or how the staff works with us, it just keeps getting better… I'm forever grateful for the partnership that we have with Covenant Life and how they've supported us," Stephens said. "I consider them friends, not just partners."
"It's been incredible to be here," said camp director Hannah Cheung. "Churches don't usually have three gyms and a couple fields. The facility has been perfect for the camp. It's the smoothest camp I've done in six years."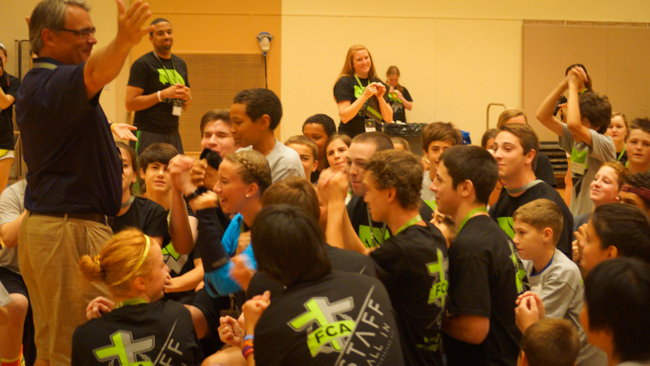 The Laos pastor explained that in Laos, where 98% of the seven million people are Buddhist, "the problem is getting the people to come to the church—they will not come." He is a part of the 2%.
While there are camps all across America, he has never seen a camp in Laos. His kids never attended camps. They're not a part of the culture. He said, "So, we are trying to find new ways to share the good news. To do a sports camp is one of best ways. When we ask people to come to play soccer, they come. That's why I came here. To learn, see, and experience the camp and how they do it here."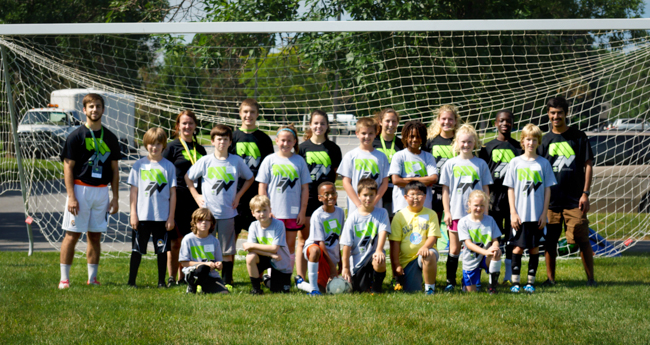 When he heard about FCA, he was excited. "You can share the good news to the non-believer and build the relationship between the kids and God through the sports camp, so it's a very powerful way to do a camp to reach the people, to share Christ, and to build up the faith of a believer."
"Please pray for us," he said. " We would love to have sports ministry in all 700 hundred churches to reach out to the young generation."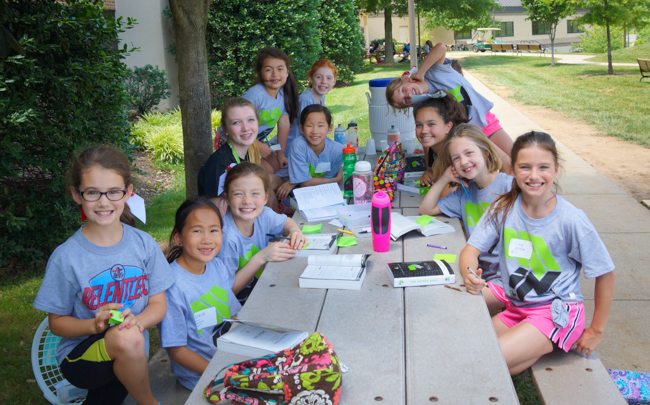 In Korea, when it comes to sports, "We are a top down, Olympian level, high profile level," explained Korean FCA director, Olympian Committee member, and Taekwondo master Hyung don Jung (Lion is his English name).
When he returns from observing this camp, Lion hopes to focus on high school level athletes. He has sensed discouragement in sports for young people who are not interested in high profile achievement. He wants to encourage them to come together and play.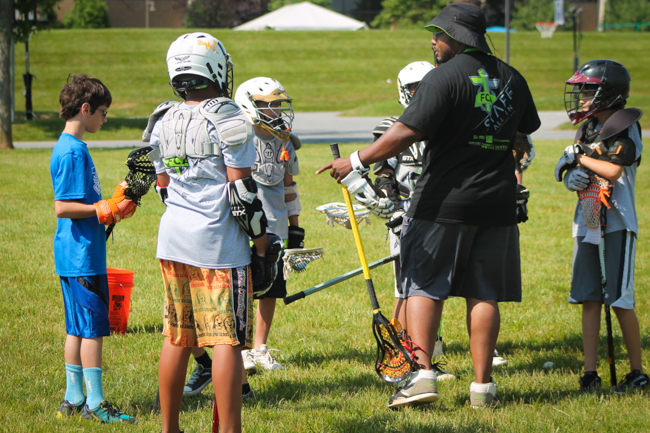 "FCA is an important thing. They really love Christ," Lion said. "Your church is doing great things. Nationality, race, everything is overcome for the sake of the kingdom. Everyone is for the same kingdom here. It will be a great influence on the next generation."
Stephens shared how after the first day, a mom and son were walking out when she asked how his day was, he said, "Mom, I love this camp."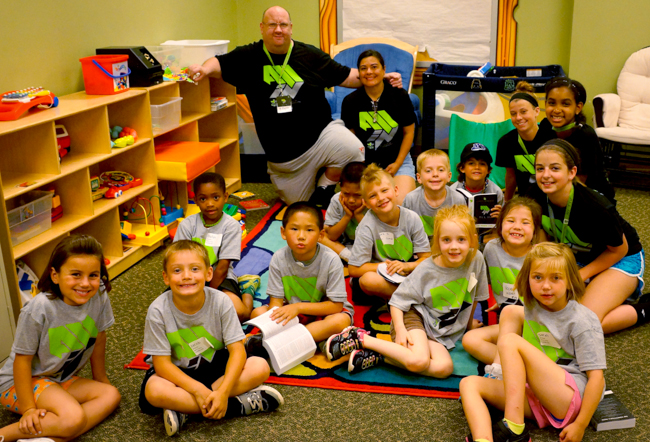 "That's what we want," Stephens said, tearing up. "We want kids to keep coming back. They're gonna come back if they love it, and they'll love it if they get loved."
"All for the glory of God. That's the important thing," Lion said. " 'All In' for the kingdom."
Photo Credit - MOCO FCA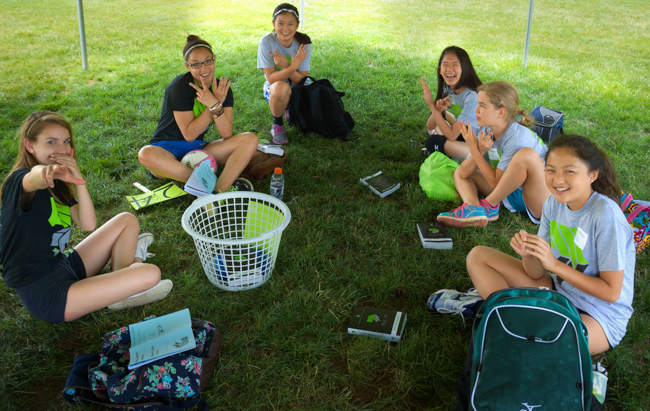 Share this on:
---
June 9 2014 at 4:02 pm
4 Comments
---
Jenn Harvey leads the church's English for Speaker's of Other Languages (ESOL) Ministry, re-launched just over a year ago. Here is an exciting report she shared, just one of the ways God is at work in our community: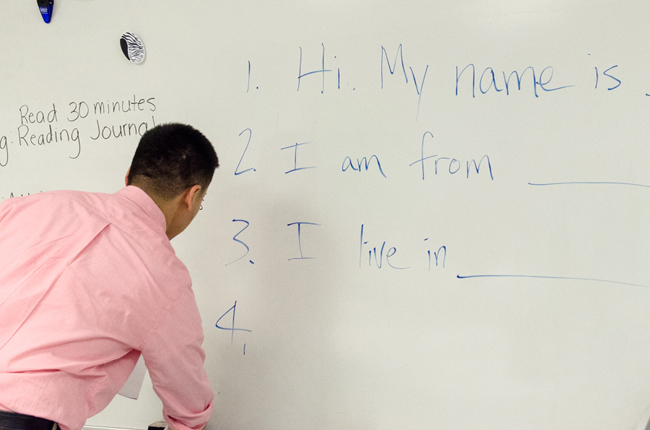 Last April we held an Easter celebration at one of the sites where we offer adult English classes, South Lake Elementary School. Despite pouring rain that evening, close to 30 students and their families came out and were able to hear the gospel clearly proclaimed, as well as have a chance to deepen friendships with the volunteer teachers from Covenant Life.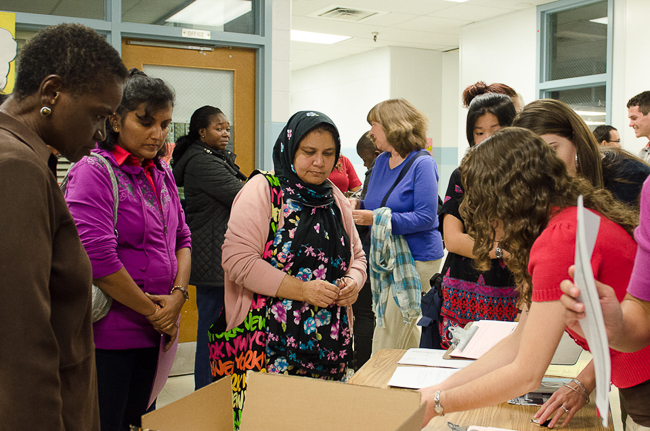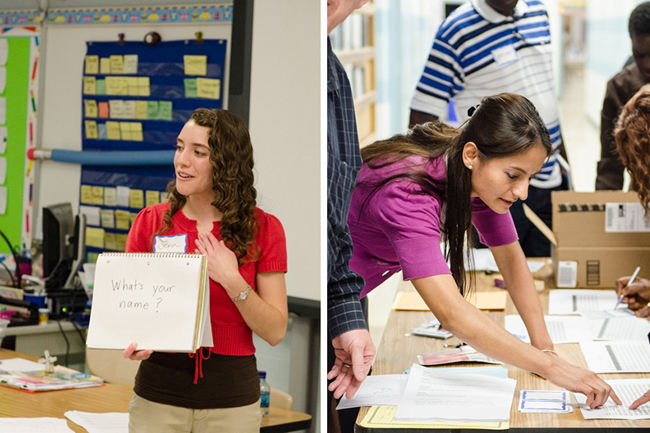 After reading 1 Peter 3:18 together in seven different languages, a short skit portraying how Christ cleansed us by taking our sins upon himself was presented. The evening ended with everyone sharing food from their countries that the students and teachers had brought.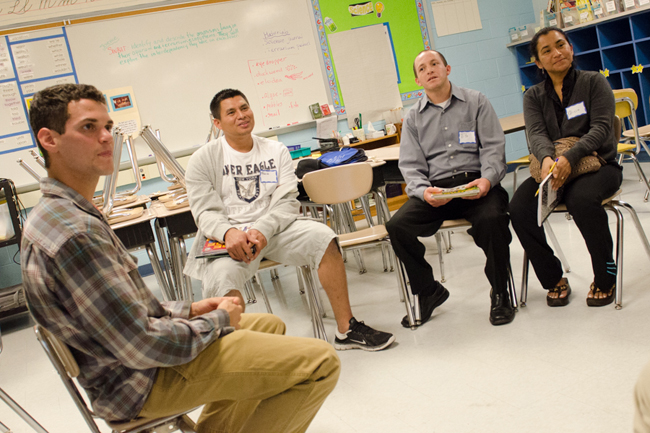 During that time, many new connections were made and existing friendships strengthened. I had the opportunity to talk with a Muslim student from Bangladesh and her high-school-aged daughter, and share at length with her daughter about the effect that having a relationship with God has had on my life.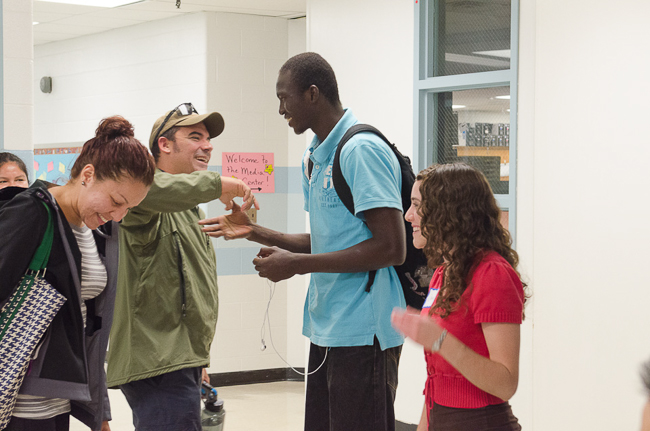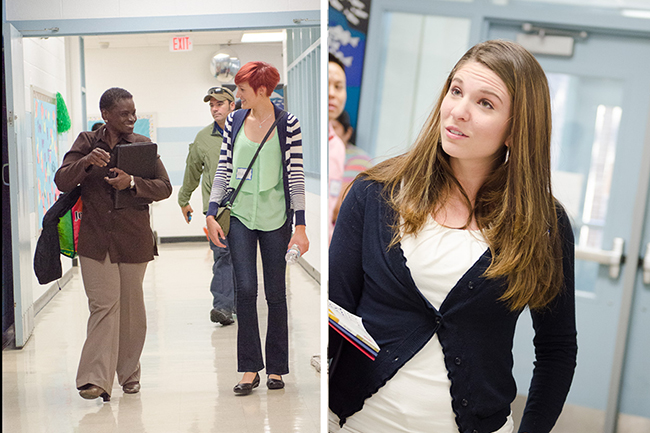 Here is another testimony from that night shared by Geney Harvey, another ESOL teacher:
On Monday night, as everyone was lining up to get food, I looked around for someone to chat with and saw an African woman by herself.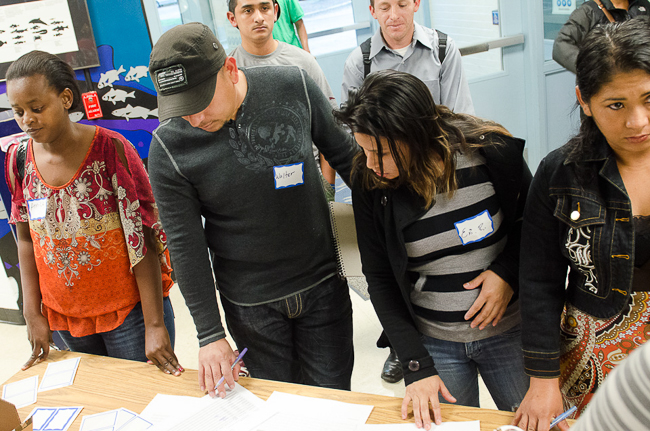 I went over and introduced myself and as we began to talk, it became clear that she had very minimal English skills. I asked if she spoke French and when she said yes, I began to try to talk with her with my limited French.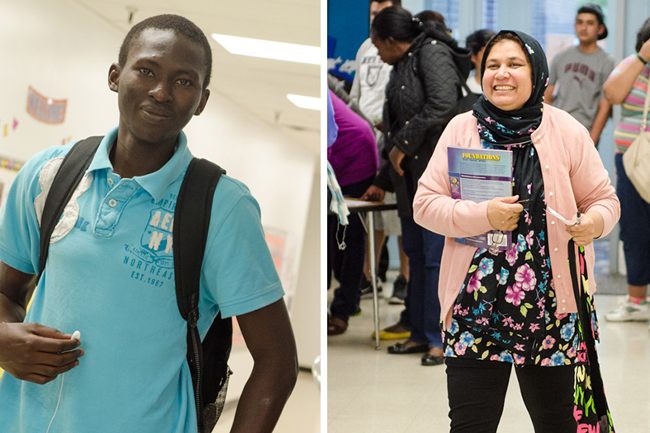 The Lord helped us to communicate and in the course of the conversation she told me that this was her first night attending and that she has been in the U.S. for 10 months and still has not found a job. She was very discouraged and was very concerned about how she was going to keep on providing for herself and her four children.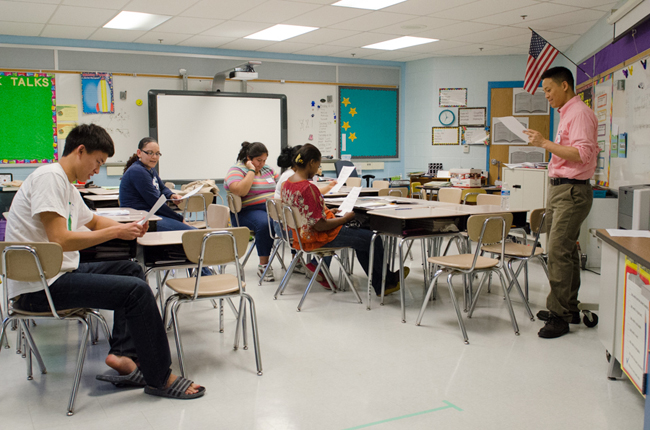 I told her how some of us prayed for one of the other students in my class (who is also from Africa) to find a job and that last week the Lord provided one for him. I asked if I could pray for her, and she very willingly agreed and acknowledged that only God could really help her.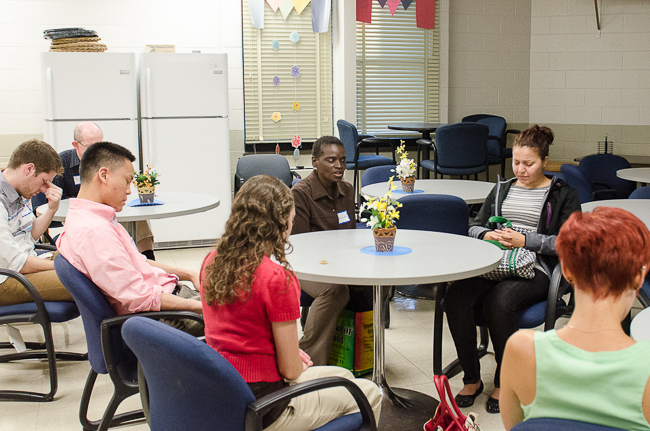 I prayed for her, and it seemed that it encouraged her just to have someone show that they cared. Could you all join me in praying that the Lord would provide a job for her and that he would use this difficulty in her life to draw her to himself?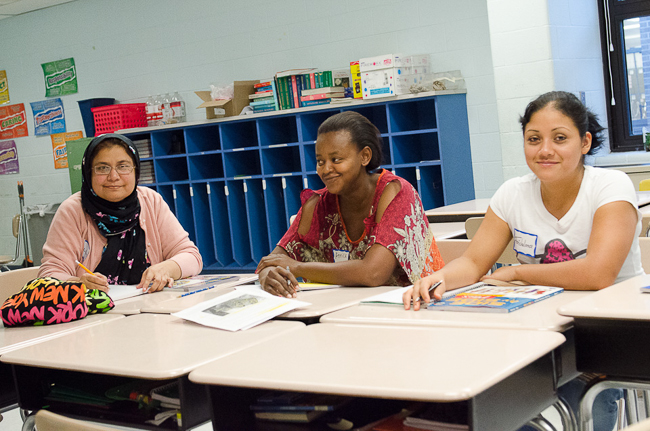 Thank you for partnering with us in praying for the gospel to reach every tribe, language, people, and nation through the ESOL ministry!
Find out more about us and how you can get involved at the ESOL LINK page.
photo credit: Pam Wilbur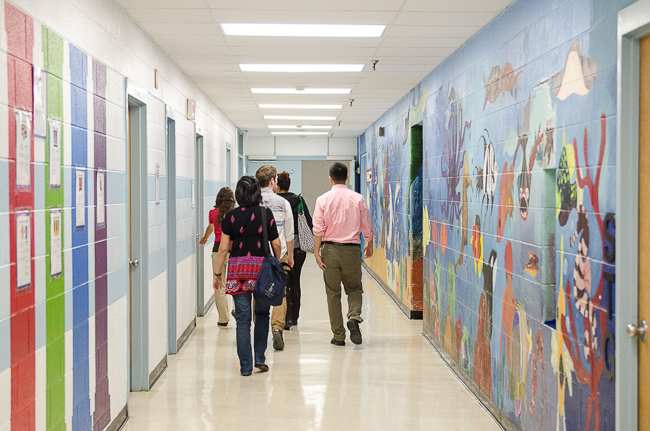 Share this on:
---