November 24 2015 at 2:59 pm
0 Comments
---
This January we are once again holding the Introducing God course. On Sunday, we enjoyed Sharon Harvey's testimony of how God transformed her life through the last session of Introducing God.
Learn about Introducing God | Volunteer with Introducing God.
"I can't begin describing my Introducing God experience without first sharing a bit about my personal spiritual journey. I grew up believing that success depended on my own efforts. I was hard on myself when I failed, and even when I did succeed, my life felt empty. I was never satisfied, and I felt I needed to be perfect all the time. Gradually, I began to think my hard work defined my self-worth, and I started seeking other people's approval to fill that emptiness. I reached a low point after college, and questions in the back of my mind began to surface. What is all this hard work for and what is my purpose? I had grown up hearing my cousin speak about God, but I had always been indifferent. However, God, in his mercy and grace, used this weak point in my life to persuade me to learn more about Him.
With the encouragement of a friend and now a precious sister in Christ, Hannah Stogsdill, I started attending Sunday sermons at Covenant Life Church. Introducing God happened to be starting their Spring 2013 class around the same time, and Hannah invited me to attend the course with her. During the next 9 weeks, I witnessed God's transforming power, heard countless testimonies, and learned more about God's merciful and forgiving nature. Most of all, I came to experience Christ's love through the thoughtful conversations, questions, and care of my discussion group. As I grew closer to Hannah and these brothers and sisters, I also grew closer to the Lord. I learned through them that Jesus Christ sacrificed his perfect life on the cross for a sinner like me. I didn't need to earn God's love. He loves me unconditionally, and he was calling me to satisfy all my needs and desires in Him. The emptiness I felt in my life started to be filled. A few months after taking the course, I had proclaimed my trust and faith in my Lord and Savior.
The Lord used these godly brothers and sisters, some of whom have become my best friends, to be salt and light in my life, and it is with joy and thanksgiving that I can now be a witness to others of God's saving power. I would like to invite you now to join me in serving in this ministry to be a witness to others and to be a part of God's great commission to make disciples. God's plans are bigger than our own, and He may just use you to transform another person's life like he used many others to transform mine. And if you are not a Christian, I encourage you to attend. Not only will this course challenge your own beliefs and give you a fresh perspective on Christianity, it will also give you lifelong friends and a heart for the Lord."
Learn about Introducing God | Volunteer with Introducing God.
Share this on:
---
November 17 2015 at 12:29 pm
0 Comments
---
If you missed the service on Sunday, you'll enjoy this story that highlights how human adoption pictures the way our Heavenly Father has welcomed us as His children.
Note: This Year's Christmas offering will be held on Sunday, December 6. The offering will go to single parents in need and to the Adoption Assistance Fund which helps parents pursuing adoption cover the significant costs.
Rachael:
Hi everyone. We want you all to meet Eliza and tell you a bit about our adoption story.
Before we met, Ken and I had both had interest in adoption. I had dreamed of adopting a child someday, and Ken had numerous friends who had adopted transracially. Over time, we both grew in our awareness that human adoption is a picture of the way that our heavenly Father has adopted us into our family. John 3:1 says, "See what kind of love the Father has given to us, that we should be called children of God, and so we are." God has welcomed us into his family, and so we can welcome others into ours.
Ken:
We want to tell you a little bit about what the process was like. We decided two-and-a-half years ago to adopt. The first step was to get our homestudy done. This included interviews with social workers, home inspections and lots of legal documentation. Then we needed to save and raise the funds. We have heard it said you know we live in a fallen world because it costs $400 to abort a child, but $40,000 to adopt a child. We found that to be true. Adoption is expensive because of legal, hospital and social services costs as well as the agencies who are actually matching children with families. We spent many months getting the legal and financial means in place, and then we waited about a year for a match.
We got the call about Eliza in April, about five weeks before she was born in Florida. We hopped on a plane right away when we found out the birth mother was going into labor, but we just missed the birth by 20 minutes. Eliza had significant medical issues right away and needed to be transported to another hospital an hour away. There were a number of hours of great confusion as we tried to get a handle on how severe her issues were. That night we decided that regardless of what happened, we were going to adopt her because we felt like the Lord had led us to her. Just like you wouldn't think about turning your back on your own biological child if they had medical issues, so we decided Eliza was ours, and we weren't going anywhere without her.
Rachael:
She spent about three weeks in the NICU in Florida, during which time Rachael stayed with Eliza, and Ken spent part of the time in Florida and part of the time watching our other three kids here in Maryland. There was great joy the day when we finally were able to bring her home and our older kids could meet the sister they'd prayed for for years.
Eliza is now almost six months old and is a beloved member of our family. She has a lung condition that we are going to be helping her manage throughout her life. We don't expect that life will always be easy. There can be challenges for adopted children and their parents, just like there can be challenges in any family. But she's ours, and we look forward to raising her to know and love Jesus, together with you.
Adoption is a community project, and we couldn't be more grateful for the incredible support we had in the whole process. So many of you helped us through prayer, encouragement, financial support and watching our older kids while we were doing paperwork or away getting Eliza. We also received help from Covenant Life's adoption fund, which was a significant blessing.
Ken:
Not everyone is called to adopt. But each one of us is called to have God's heart for the orphan, the widow and those in distress. We can each play our small part, whether it be through prayer, giving or helping a family with practical needs. Thank you, church family, for the ways that you have helped us bring Eliza home, and we pray that God will continue to help Covenant Life be a place where children are adopted and grow up to know that God loves us so much that he sent us Jesus so that we could be adopted into his family.
Share this on:
---
November 10 2015 at 1:25 pm
2 Comments
---
Onix and Miguel Castaneda loved each other. Neither were Christians, and the values they brought into their relationship mirrored what they saw in the secular world around them. Then God's grace broke in and changed everything.
Share your Testimony
Want to encourage the church by sharing your testimony, or a story of God's grace in your life? Contact the Story Team.
Share this on:
---
October 20 2015 at 2:18 pm
0 Comments
---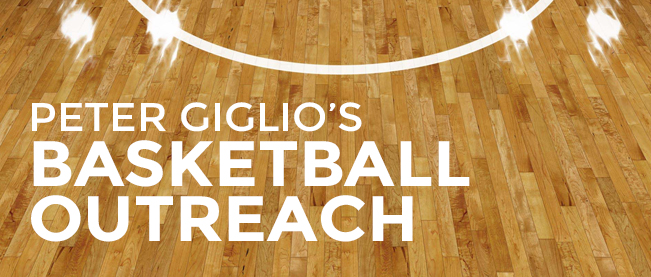 Did you miss Peter Giglio's video testimony on Sunday? Check it out here. It's encouraging to hear how God is using the basketball outreach he started to build relationships among teens here in our community.
Have an idea for your own outreach in our community? Apply for a Go Grant that could provide funds to help get your idea off the ground!
Learn more about the Laytonia Basketball Club. Questions about Local Missions? E-mail Drew Garfield for more information.
Share this on:
---
October 13 2015 at 10:48 am
0 Comments
---
On Sunday, we heard from Dave and Jen Brewer about how the Lord has used them as foster parents to minister to children in need in our community. If you're considering getting involved in foster care, or possibly adopting a child, contact The Beloved Ministry for guidance and additional resources.
Dave: Being a foster parent to abused or neglected kids is something that Jen and I had talked about for a number of years, but we put it into the category of "when our kids are out of the house, maybe we could use the space and time to invest into kids in the community." A pivotal moment that began to change our timeline was when Jen and I started doing short term missions trips. Jen participated on the church missions trip to Uganda, which was an amazing, life changing time for her. She came back and told me she wanted to move our family to Uganda to start an orphanage. I said, "babe, that ain't happening!" but this thought caused us as a family to ask "Well, we may not be able to move to Uganda to start an orphanage, but where are there orphans in need here in MoCo?" This led to a long, prayerful and deliberate process of our family considering if we should do foster care sooner rather than later. In considering this idea, we asked a lot of questions, sought a lot of counsel, and we simply took the next step we felt God was placing in front of us, all the while praying that he'd make His will clear to us, and by the end of months of classes, interviews, meetings with foster families, we were confidant that this is where God was leading our family.
---
"Well, we may not be able to move to Uganda to start an orphanage,
but where are there orphans in need here in MoCo?"
---
Jen: We received our first placement of two children in our home two years ago. They ended up staying in our home for almost a year. Since then, we've had three more children in and out of our home. It's been incredibly rewarding to give our lives to help others, but it has also been incredibly difficult at times as well. But the blessing to our family has far outweighed the challenges, as we have been able to help children right here in MoCo, who have basic needs for things like food, a bed to sleep in, clothes to wear and most importantly, love.
The goal of foster care is reunification with their biological family in the quickest and safest time frame possible. And as you can imagine, that process has its difficulties. You are receiving a child who has been abused or neglected, who was just removed from their family, and is now being dropped off at your home. You get to know these children like they are your own, knowing that one day, at a time undetermined by you, you will be saying goodbye to them and most likely never seeing them again.
Dave: It's a very difficult proposition…but, a couple things have helped our thinking:
Gensis 3 gives us a framework for understanding how painful this world can be because of the effects of sin. And when Christians step toward meeting needs in this broken and fallen world, that in itself can be painful and messy. Will our hearts get broken? Yes. They will. But they are broken already because we see children in need and hear their stories. James 1:27 – "Religion that is pure and undefiled before God the Father, is this: to visit orphans and widows in their affliction…"
---
"'Religion that is pure and undefiled before God the Father, is this: to visit orphans and widows in their affliction…' Who else is going to help these children? I really do believe that Christians should be on the front line of taking-in orphans, kids who have been abused or neglected, and thereby introducing them to saving power of Jesus Christ."
---
Who else is going to help these children? I really do believe that Christians should be on the front line of taking in orphans, kids who have been abused or neglected, and thereby introducing them to saving power of Jesus Christ. Hopefully, by helping these children, we are teaching OUR OWN children what following Jesus is about. Be a disciple who makes disciples. Be compassionate. Take care of those weaker than you. Share what you have. Love people.
Lastly, we were helped by another foster family in our church, who said, "What an opportunity we have! Whether it's for a day, week, month or year, we get to love kids and share Jesus with them with as much time as we are given!"
If foster care or adoption is something you are considering or praying about, feel free to contact The Beloved Ministry for more information.
Share this on:
---
October 6 2015 at 11:32 am
3 Comments
---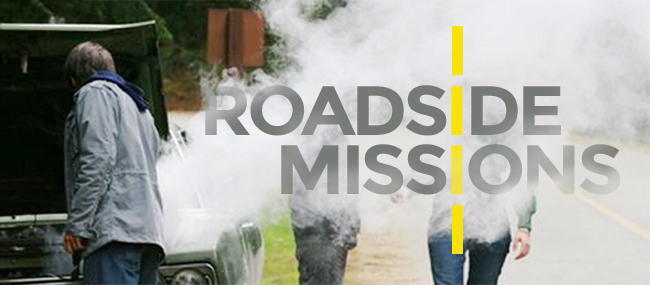 A couple weeks ago we recieved this encouraging story about how God can use simple acts of kindness to provide opportunities to advance the gospel. We want to thank Donna Banks for providing an encouraging example of being faithful in caring for others in our community and for sharing how God is at work.
This morning as I was driving in a steady rain on the way to Shady Grove Hospital, I came across a group of teens (possibly Indian or Pakistani) standing on the sidewalk in front of a disabled car along Snouffer School Road. The car had flashers on, so I pulled in front of it and asked if they needed to use a cell phone or some other assistance. They said that their Dad was in the car and all they wanted to do was push the car backward about 50 feet to get it off the main road. I told them I would block the traffic with my car so they could do that (people could still drive around us). Anyway, I did and it all worked out. They were able to push the car into a free parking spot (God plans everything).

Because of the rain and the crisis I was not able to meet the Dad but I said, "God bless you" to the young people.

This afternoon, amazingly, a man came up to me and asked if I was the lady who had helped them. I confirmed that I was. He said, "It may seem like a little thing to you, but it was a big thing to me. People were passing by all the time and did not stop. Why did you stop?" I told him that I am a Christian and as God has shown me so much love I want to show others His love too. I gave him one of my cards with my contact information and told him to contact me if he had any needs (and I wrote down the name of our church on the back).

Totally cool!

Blessings,
Donna
Share this on:
---