July 25 2014 at 7:02 am
1 Comments
---

More information about the year-long, 2-A-DAY reading plan, including the readings schedule, can be found on the 2-A-DAY page.
Reflections on Exodus 25
By Jessica Kendal
Our God is In the Details
In Exodus 25 the Lord lays out, in great detail, instructions for building His Holy Place among His people. While I wondered, initially, what blue and purple thread would mean to a believer in Jesus Christ—He's torn the curtain now, after all—I think part of the beauty in these details is God showing us how to worship Him. Here are just a few things to pull from this chapter:
1. Praise God that we can worship through cheerful giving and contribution to His works and His "house"! (vs. 2)
2. Praise God that He is the Holy of Holies, and he alone sits on the mercy seat! (vs. 22)
3. Praise God that He is our Bread of Life, and that He commands us in love to come before him regularly! (vs. 30)
4. Praise God that He is our Lampstand, the Light of the World, piercing the darkness! (vs. 37)
5. And lastly, Praise God that He knows us so well that He gives reminders to follow His instructions—may we not be tempted to adjust or embellish what He has said! (vs. 40)
Lord, we thank you today that You are still our God of details today. Please help us worship and trust You more with the details of our lives, give to you cheerfully, and follow Your Word exactly! In Jesus' name we pray, Amen!

Reflection on Matthew 5
By Art & Jeannie Shenk
Matt 5:43 - 48 contains a snapshot of a brief but penetrating Q&A session conducted by Jesus with his disciples:
"You have heard that it was said, 'You shall love your neighbor and hate your enemy.' But I say to you, Love your enemies and pray for those who persecute you… For if you love those who love you, what reward do you have? Do not even the tax collectors do the same? And if you greet only your brothers, what more are you doing than others? Do not even the Gentiles do the same? You therefore must be perfect, as your heavenly Father is perfect."
What is the conclusion on how we are to live with others? We are to love and pray for others even our enemies or those who give us a hard time.
And "We MUST BE PERFECT, as our heavenly Father is perfect" in doing this. How can we possibly achieve this manner of living with others especially since the rest of Matthew 5 includes an avalanche of other holy standards for living?
I find Charles Spurgeon's perspective on "perfect living" helpful taken from A Call to Holy Living.
The regenerate never rebel against any precept, saying, "This, is too pure;" on the contrary, our new-born nature is enamoured of its holiness, and we cry, "Thy word is very pure, therefore thy servant loveth it. O that my ways were directed to keep thy statutes.
Let's live in the good of Spurgeon's prayer for us: "My desire, this morning, is to insist upon the precepts which tend to holiness, and I pray the Holy Spirit to excite desires after a high degree of purity in all believing hearts."
Reflection on Exodus 24 and Matthew 4
By Rhoda Dixon
I Need His Words Most.
Then he took the Book of the Covenant and read it in the hearing of the people. And they said, "All that the Lord has spoken we will do, and we will be obedient." —Exodus 24:7
The words of God and the covenant would set the people of Israel apart as unto to the Lord. These words would direct every area of their lives, as ones who belonged to God, and they were to speak of who He is to each generation.
But he answered, "It is written, "'Man shall not live by bread alone, but by every word that comes from the mouth of God.'" —Matthew 4:4
More than what is temporal, what I need most are God's very words, and the One who is the Living Word. For only His words bring hope to my days, light to my circumstances, and eternal life. His words remind me of His faithfulness throughout time and all He has done for His people; they speak of His gospel and eternal kingdom.
In Exodus 24, God in His mercy had come near to the people, and they were to obey Him. And then in Matthew 4, God the Son had come near, with the call to follow Him.
Dear Lord, as Your people, we thank You for coming near to us, and for all You have spoken. Your words are truth, salvation and life. All that we are belongs to You, and we will obey You, and we will follow You.
WEDNESDAY, JULY 23 | Exodus 23 and Matthew 3
Reflection on Exodus 23
By Eryk Zimmerman
"Little by little I will drive them out from before you, until you have increased and possess the land." (Exodus 23:30)
Little by little, more and more, Christ is transforming our souls. His work is patient, because we are slow to understand and every area of life must conform to the Way. Every rebellious part of ourselves will be conquered by the renewing of our minds in our knowledge of Him. And then at last, there is only our love for Jesus.
We can also be corrupted little by little. It's not a great crime that tempts us, but by committing many petty crimes our consciences are seared. It's not one heroic test that we are called to endure. It's the many small things that we have to bear patiently until our will is strong and our minds are peaceful.
"I will drive them out". Thank You, Jesus! Only Your goodness and love can purge our sins and heal our wounded souls. It is Your strength that makes us strong, and the life You give is everlasting.
Reflections on Exodus 22 and Matthew 2
By Tim Harvey
I have to admit I've often wished for the same kind of clear, unmistakable divine guidance like that Joseph experienced four times (four times!) during the events described in Matthew 1 and 2, and the divine guidance given to the magi through the star and their dream about avoiding Herod on the return trip.
Wouldn't it be so much easier to follow God's will if the occasional angel would appear in a dream and give me some specific instructions? Or how about the Old Testament Israelites – seems to me like they had it easy in some respects, too. Sure, there were a lot of laws to keep up with (as Exodus 22 illustrates), and a pretty complicated system of sacrifices, but as long as you were diligent and kept up with all those things, you were sure to experience God's blessing, right? Just check off all the things on your Daily Laws Checklist and God would be happy. Just wait for an angel to appear and follow his instructions. Why can't things be like that for us today?
When I think about it more closely I realize my desire for more "direct" divine guidance surfaces when I forget the rest of the story that is beginning in Matthew 2. l wish for a Righteousness Checklist (which the Old Testament law was never intended to be) that I could keep on my own and thereby take some credit for my own salvation – forgetting the far better and more perfect plan that God set in place through Christ. I want God to tell me what to do in a specific and unmistakable way because I'm afraid I'll somehow "miss" His will and purpose for my life – and yet His plan carried on despite the wrath of Herod and its horrible results. How could He not be sovereign over my mistakes and missteps and even my sins? And I want an amazing experience of God's unmistakable presence because I am prone to doubt He is really with me and cares for me – and yet His very name is "God With Us" and He came specifically so that my sins could be paid for and I could be adopted into His family. How could I ask for a better reminder of His love?
My prayer: Lord, help me to remember how deeply you love and care for me. Your promises are enough for me. Your Word and your Spirit and your people supply all the wisdom and guidance I need. Help me to rest in that truth more and more every day.
Reflections on Matthew 1
By Jose Troche
As I meditate on the first chapter of Matthew, I am blown away by its content and the cosmic repercussions of its announcement. It starts by compressing millennia of history that covers virtually the entire Old Testament from Genesis 12 and forward, and ends by describing the supernatural conception and birth of the very Son of God.
These are the opening words of Matthew: "The book of the genealogy of Jesus Christ, the son of David, the son of Abraham." The first page of the New Testament makes it crystal clear who is the main character of the divine plot: Jesus, the Christ, whose lineage is unwound in the following verses (1:1-17).
The way I wrestle, trying to comprehend with my limited mind this most amazing genealogy, is by imagining myself reading to my kids the Big Picture Story Bible. We start almost at its beginning reading about God promising Abraham to make of him a great nation and in him blessing all the families of the earth.
Years went by and Abraham was still without a son. However, God remained faithful to his promise and miraculously brought forward the birth of his son Isaac. Then we read about Isaac's son, Jacob, who in turn had twelve sons, including Judah. As we rapidly flip the pages, the promise of God is fulfilled generation after generation.
Then we read about David and God promising to raise up out of him a son whose kingdom will be forever (2 Samuel 7:12-13). But, because of the disobedience of his descendants, the kingdom is divided and people are scattered and deported. And yet God remains true to his word. He starts bringing his people back together. But, they are still waiting for the eternal King who will be a blessing to all nations.
After the perplexing silence of the intertestamental period, God speaks again, moving his plan forward, as he remains immutable in his faithfulness. And now the birth of Jesus takes place (1:18). Although, we can trace back his origins, there is something that absolutely separates him from the rest of the human race: his genetic makeup is divine! Everyone is born of the union of a man with a women, but not Jesus. No human male participated in his conception. That which was conceived in Mary was from the Holy Spirit (1:20).
The glorious and majestic God took human form and was born in the likeness of men, getting near his people like never before. He is marvelously indeed "God with us"! (1:23) and he was called Jesus (from the Hebrew name Yeshua, which means "Yahweh saves"1), for he will save his people from their sins (1:21). Jesus is the ultimate fulfillment of God's promises to Abraham and David. In this son of Abraham all the nations are blessed as they are offered salvation from their sins. And after conquering sin, Jesus, the son of David, has been crown as King forever. Alleluia!
1ESV Study Bible
Share this on:
---
December 2 2013 at 12:33 pm
1 Comments
---
OneU-MC (Montgomery College) team leader Angel Cabrera recently shared his gratitude with the pastors and staff for their support of the new campus ministry, citing two stories of God's faithfulness to reach students through OneU-UMD's ministry (The University of Maryland). Check out his letter below and the OneU website to learn more about OneU and support its mission to impact a global campus for Jesus.
Dear Covenant Life,

Because of your generous gift to OneU, I am now able to fully give myself to the MC campus! Thank you! I am beyond grateful for you. I am excited for this first semester of investing into the campus.

One of the main reasons our team views MC as strategic is because of its international student population. There are 168 nations represented at MC! What a joy to be able to partner with what God is calling us to do globally through a local campus.

I also wanted to share two stories that have recently come in from the University of Maryland (UMD) team. I pray that we will have similar stories to share from MC as we begin to infiltrate that campus with the gospel:

The first story is of an Islamic exchange student and his wife who lived near our staff. We would have dinners, Bible studies, and simple times of fun with them. They had complications with their twins (who were born pre-maturely), so our team of staff and students would regularly come together to help meet their practical needs. This couple was dumbfounded as to why we would do this … and it allowed for even more gospel conversations. We told them that because we have received the ultimate gift in Jesus, we were free to give our material possessions to those in need.

This student recently sent our team a message that he is reading a Bible that he keeps hidden in his clothes now that he's back in his homeland. He is also currently reading "Mere Christianity" by C.S. Lewis and wants to Skype with us to converse more about Christianity and the Trinity. Isn't this awesome?

Recently, a Lebanese missionary ministering in another Muslim nation was beaten with a rod for sharing the gospel. While we pray for bold missionaries to be developed and deployed in all nations that are closed to the gospel, we are actively doing what we can to reach them right here in our backyard. Please continue to pray for our efforts and the efforts of the men and women who boldly proclaim Christ in-country.

We also had the opportunity to befriend and share the gospel with a student from China. She would faithfully come out to our weekly "Story of God" study and as a result of the Spirit's work, placed her faith in Jesus last fall. We were able to have a lot of conversations with her about not only embracing her faith in the Savior, but taking this good news to her own country as well.

Recently, she sent us an e-mail saying that she has been sharing her faith with her family in Asia. Her mother has started attending a local church after seeing tangible ways that the gospel has transformed her daughter's life. Praise the Lord!

My prayer is that we would hit the 168 nations represented at MC with a movement only the gospel and the Spirit could get the credit for.

Thank you for your gifts, your partnership and your prayers!

—Angel
Share this on:
---
June 7 2012 at 1:25 pm
6 Comments
---
We received this gracious letter of thanks from Jeff Purswell, Dean of the Pastors College, and wanted to share it here with everyone. Thank you, Jeff!
To the pastors and members of Covenant Life Church,
As the conclusion of the 15th year of the Sovereign Grace Pastors College approached, I asked for the opportunity to thank you for the inestimable contribution you have made by hosting and serving the college since its inception. It is a daunting task—but one which I relish—to attempt to express my gratefulness for the myriad ways Covenant Life has facilitated, strengthened, and enhanced the training of future pastors through the college.
One of the things that distinguishes the Pastors College from many pastoral training contexts is its connection to a local church, and it has been our privilege for many years to be connected to this particular local church. When I arrived here in 1997, I encountered a culture of servanthood that was unique in my experience, and to my delight that servanthood has been channeled into the Pastors College in countless ways. Some of you have served in the most personal way possible by opening your homes to students as host families. More than opening your homes, you have opened your lives to them, and in many cases life-long friendships have been the result. Scores of you have "adopted" students and blessed them in many and various ways through your care group. Stories abound of cookouts held, household goods donated, money (and frequent flyer miles!) given, babysitting offered—all of this and more has lightened the load and brightened the hearts of our students. Hundreds of you have served in numerous events held for the students, who have been unfailingly blessed and instructed by the joy, creativity, and effort that you displayed. I must make special mention of those of you who have served on the PC Administrative team over the years (affectionately—and accurately—known in the halls of SGM as the "Dream Team"). I've never worked with a more devoted, creative, sacrificial, and delightful group of servants—you will always hold a cherished place in our hearts. And to the pastors, thank you for supporting the students, teaching the students, and leading a church context that over the years has provided both a model of church life and a place where these students and their families can worship and be nurtured by God's word during their time at the Pastors College.
My summary of your contribution has been written in the past tense, but there's a "present tense" to your labors that I want to bring to your attention. Over the past 15 years, 243 men have graduated from the college, of which 175 are in full-time or part-time vocational ministry. These men serve in 84 churches in 16 nations. Thirty-two of these churches have been planted by PC graduates (in the current class alone, we have eight men slotted for future church plants). Sixty-one men serve as senior pastors. Such statistics only hint at the conversions given by God through these churches, the seeds sown for the gospel, the thousands of people cared for, the marriages healed, the families strengthened—eternity alone will reveal the fruit borne by the grace of God through these graduates. My hope is that you will recognize that the service you have given, the prayers you have prayed, the generosity you have expressed, and the kindness you have extended are having an enduring effect through the lives of these men and their families that continues to impact the world for the gospel.
As the Pastors College prepares for our transition to Louisville, we do so aware of the foundation that has been laid for us here in Gaithersburg—and we will not soon forget the names and faces of those of you who have given so selflessly to help make the PC what it is today. I am deeply grateful for you, and humbled by the privilege of laboring with you.
Our graduation ceremony will take place on Sunday evening, June 10, at 6 p.m. in the Covenant Life Auditorium. I would like to invite you to share in the celebration of that evening. It would be an honor to have you with us.
With enduring gratefulness,
Jeff Purswell
"For God is not unjust so as to overlook your work and the love that you have shown for his name in serving the saints, as you still do." –Hebrews 6:10
Share this on:
---
March 18 2009 at 2:30 pm
0 Comments
---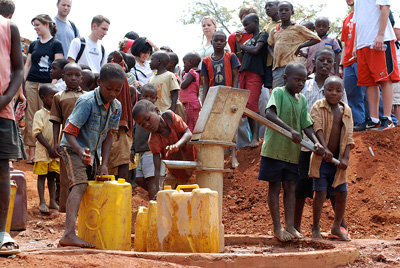 Drew Garfield sent me word about plans for the next Uganda Mission trip:
For the last two years we have partnered with a church in rural western Uganda to help with their annual youth conference. We're involved in nightly "crusades" where our team contributes by preaching, giving testimonies, doing skits, and leading singing and small group discussions. We have also gone door to door to pray and share the gospel and ministered in a local prison.
These missions trips offer an extraordinary opportunity to invest in gospel ministry. While the two trips to date have included only singles, the 2010 trip is open to all church members, including 16-18 year olds if accompanied by a parent.
We are looking for individuals who have a passion to see the gospel taken throughout the world and vision for partnering in the work of the gospel with our brothers and sisters in East Africa. Team members will be chosen through an interview process that takes into account a variety of factors.
Please pray and consider applying. The tentative trip dates are January 1-13, 2010. Each person on the team provides his or her own support. The projected cost is $2,700 per person. You can download an application here and submit it to the church office. Application deadline is May 3.
To read about the 2009 trip, visit the One blog where Dave and Casey Somerville have compiled a Uganda journal.
You should also feel the freedom to e-mail me with questions at .(JavaScript must be enabled to view this email address).
—Drew
Share this on:
---
February 5 2009 at 5:10 pm
0 Comments
---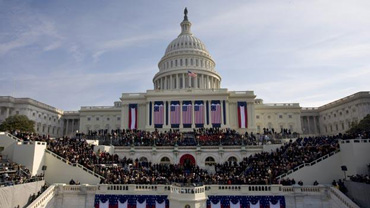 Last Sunday we took some time to pray for our nation and President Obama. I read a prayer written by Dr. Albert Mohler, and since then several people have asked me for a copy of it. You'll find it here on his website, www.albertmohler.com.
Share this on:
---
January 27 2009 at 4:40 pm
2 Comments
---
This Sunday we'll take time during the meeting to pray for our new President and his administration. To help us pray effectively, I wanted to share the following article written by my friend, Ligon Duncan. (Ligon is Senior Minister of First Presbyterian Church in Jackson, Miss., an author, theologian, and part of Together for the Gospel.) Regardless of your political affiliation, I would encourage you to read his comments and let them inform your prayers for President Obama now and in the coming years: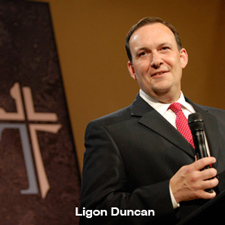 As Americans, I suspect that none of us can fully appreciate the far-reaching significance of this event, though our nation and much of the rest of the world are electric with the inauguration of Barack Obama as the new President of the United States of America. To say that this is historic, is a gross understatement.

Many are rejoicing at this very visible public realization of the ideals of the Declaration of Independence at the very pinnacle of our civic life. In the ascendancy of an African-American from less-than-privileged circumstances to the leadership of the free world, we see the fruit of aspirations of the Founders: "We hold these truths to be self-evident, that all men are created equal, that they are endowed by their Creator with certain unalienable Rights." You don't have to read far in the newspapers of the world to see them marveling at yet another astounding accomplishment in the great experiment that is America.

Do you realize that our republic has now enjoyed 44 peaceful transitions of power in our two-plus centuries of existence? There is no parallel for this in human history. And we need to thank God for his singular blessing in bestowing it upon us, undeserving as we are.

But I said I wanted us to think about all this Christianly (and not just as grateful or concerned Americans, much less as giddy Democrats or grumpy Republicans!). And this presents us with some challenges, doesn't it?

As much as we may feel "this is my President and I want him to succeed," as much as we may feel sympathetic joy with millions who watched President Obama's inauguration with tear-filled eyes and hope-filled hearts, feeling themselves a part of the American story in a way they've never felt before, there lingers a question as to how to think about our leader in areas where his views and policies conflict with biblical conviction.

Many Christians find themselves profoundly conflicted because of some of the moral positions and social policies that Mr. Obama espouses. So how do you pray for your President when you disagree with him?

Thankfully, the Bible is not silent about such a question. After all it commands us to pray for all in authority (1 Timothy 2:2), no matter their party, policies or religion (or lack thereof). It is vital that we think Christianly, which is to say, biblically, about this issue (and not just as Democrats or Republicans who happen to be Christian). So, back to the question. How do we pray for Mr. Obama? Here are some ideas (and I want to thank Al Mohler and Justin Taylor for many of these thoughts and words) for praying for our new President, Barack Obama:

First, it needs to be said, that we ought to commit ourselves to pray for our new President, for his wife and family, for his administration and for the nation. We will do this, not only because of the biblical command to pray for our rulers, but because of the second greatest commandment, "Love your neighbor," and what better way to love your neighbor than to pray for his well-being. Those with the greatest moral and political differences with the President ought to ask God to engender in them, by His Spirit, genuine neighbor-love for Mr. Obama.

We will also pray for our new President because he (and we) face challenges that are not only daunting but potentially disastrous. We will pray that God will grant him wisdom. He and his family will face new challenges and the pressures of this office. May God protect them, give them joy in their family life and hold them close together.

We will pray that God will protect this nation even as our new President settles into his role as Commander in Chief, and that God will grant peace as he leads the nation through times of trial and international conflict and tension.

We will pray that God would change President Obama's mind and heart on issues of crucial moral concern. May God change his heart and open his eyes to see abortion as the murder of the innocent unborn, to see marriage as an institution to be defended and to see a host of issues in a new light. We must pray this from this day until the day he leaves office. God is sovereign, after all.

For those Christians who are more concerned than overjoyed about the prospects of an Obama presidency, there should be a remembrance that as our President, Barack Obama will have God-given authority to govern us, and that we should view him as a servant of God (Romans 13:1, 4) to whom we should be subject (Romans 13:1, 5; 1 Peter 2:13-14). Thus, again, we are to pray for Barack Obama (1 Timothy 2:1-2). We are to thank God for Barack Obama (1 Timothy 2:1-2). We are to respect Barack Obama (Romans 13:7). We are to honor Barack Obama (Romans 13:7; 1 Peter 2:17).

For those Christians who are more overjoyed than concerned about the prospects of an Obama presidency, there should be a remembrance of our ultimate allegiance: Jesus is Lord (and thus, He, not we, decides what is right and wrong), we serve God not man, and the Lord himself has promised to establish "the distinction between the righteous and the wicked, between one who serves God and one who does not serve him" (Malachi 3:18). Thus, where our new President opposes or undermines biblical moral standards in our society, fails to uphold justice for the unborn, undermines religious liberties or condones an ethos that is hostile to the gospel, we will pray for God's purposes to triumph over our President's plans and policies.

Without doubt and whatever our particular views may be, we face hard days ahead. Realistically, we must all expect to be frustrated and disappointed. Some now may feel defeated and discouraged. While others may all-too-soon find their audacious hopes unfounded and unrealized. We must all keep ever in mind that it is God who raises up leaders and nations, and it is God who pulls them down, and who judges both nations and rulers. We must not act or think like unbelievers, or as those who do not trust God.

So, now, Christian. Let's get to work. And pray.
Share this on:
---