March 17 2015 at 9:42 am
3 Comments
---

Pursuing Persians
by Almasih Kahdost
What he said caused my eyes to well up. It wasn't anything dramatic per se, but still I found tears coming to my eyes and a smile landing on my face. What he said was precipitated by a question.
"How often do you go back to visit your home country?"
He stumbled a little, calculating how best to answer. He finally said something to the effect of, "It's not really safe for me to return. You see, I'm a Christian and…"
That's when the tears came.
I almost cried because my new friend is from Iran and I have been praying for his people for years now. But my tears weren't because he can't safely return to his country. Nor were they for the fact that his relationship with his mother took a dramatic turn for the worse because of his decision to follow Jesus. While those things were indeed sad, my tears were tears of joy.
FREED FROM A REPRESSIVE REGIME
It made me immensely happy to hear that this Persian brother had escaped the oppression of an evil regime and was coming to enjoy new freedoms he'd not previously experienced. Whereas before he had been the subject of repressive tyranny, now he was out from under the thumb of his captor, free.
His story is mine. While I'm not from Iran, he and I both responded to Jesus' proclamation of freedom to the prisoners and were thereafter set free from oppression (Luke 4:18). Both he and I had been blinded by the god of this world (2 Corinthians 4:4), and were in fact following him (Ephesians 2:2). But now we're both free.
CAN'T SHARE OVER THERE
Of course, not all Persians are like my friend. Many are still in captivity to sin, lost in darkness (like anyone else outside of Christ). But what sets Persians who've moved to the States apart from your typical been-here-for-generations American is that they have had little opportunity to hear the gospel. In fact, according to the self-styled Iranian Christian News Agency, Mohabat News, Iranian president Rouhani's Advisor on Ethnic and Religious Minorities' Affairs has said that "...no one has the right to promote his or her faith…it is not acceptable, for instance, for a Christian to invite a Muslim to Christianity." (Incidentally, Iran has one of the fastest growing Christian populations in the world, albeit underground). While Advisor Younesi does say, "...everyone is free to practice his or her faith…" he seems to not grasp that inviting others to Christianity is part and parcel of practicing our faith.
WON'T SHARE OVER HERE
As believers, sharing our faith is non-negotiable and as Americans it is a privilege to be able to do it without fear of imprisonment (or worse). But many American believers won't do it. Too busy or scared or something. Yet the Persian people at our office, in our neighborhoods, or who we bump into at Starbucks are now in an environment where they can freely listen and respond to the gospel. Could it be that God has dispersed Persians to countries where evangelism is legal "...so that they would seek him and perhaps reach out for him and find him" (Acts 17:27)?
BUT I DON'T KNOW ANY PERSIANS
Of the 25,000-plus Iranian-born residents in the Baltimore/DC area, over 8,000 are in Montgomery County. Chances are you've met some, maybe even without realizing it. If you don't know any, why not change that and learn about their culture? One way to do this would be to head to Black Hill Regional Park in Germantown on April 12 for Sizdah Be-dar. (A similar event will be held at Bull Run Park in Centerville on April 5). On these days thousands of Persians will enjoy spending time with friends, families and maybe even people they've just met. (Hint: that's you!)
You can also meet some Persian folk around town AND get some really great food at the same time. Check out Caspian House of Kabob or Moby Dick, both in the Kentlands. Very warm, friendly staff and incredible food. Yekta in Rockville is wonderful as well. You can also stop by a couple of Persian stores (Caravan Deli or Potomac Gourmet) and meet folks there.
Persian's ancient culture and history has much to offer and the high value placed on hospitality is something many many western Christians could learn from. That being said, we believers have something to offer non-believing Iranians; that is Christ Jesus, who lived, died and rose again to redeem those from every nation.
"Almasih Kahdost" is a long-time friend of Covenant Life who desires to see the nations come to Christ. Though preferring to publish anonymously, Almasih Kadost welcomes your comments below.
See all the posts in this series.
Share this on:
---
February 18 2015 at 6:35 am
0 Comments
---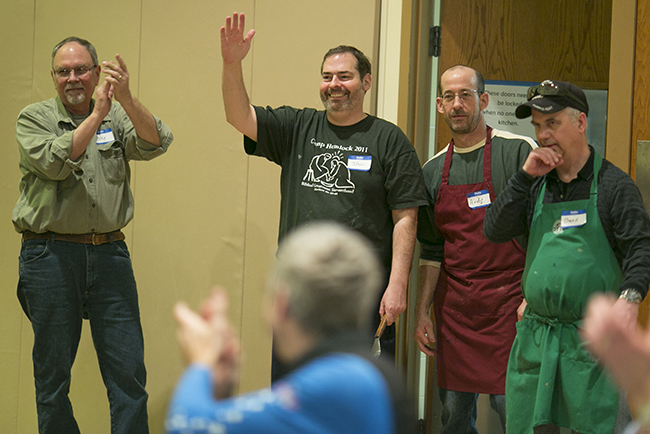 Joe Moorman led the team of men that cooked nine gallons of pancake batter, 60 pounds of bacon, and 560 eggs for the men's gathering on Saturday, February 7. Joe sent us this report honoring their work, and we wanted you to join us in thanking these servants.
If you're interested in joining these men and serving at events like the Men's Gathering, consider joining the Events Team.
I'm very grateful for each of these men, for their level of commitment to the event and how hard they worked, particularly when it looked like we were going to run out of pancakes.
It is a real sacrifice for them to give up most of their Saturday (and some of their Friday night) to serve, and to walk away completely exhausted, with pain in their back and feet. Many of these guys come back again, and again to serve at these big events. It is all of God's abundant grace that he would place on their hearts a desire to spend their lives and strength so generously in this way, when they could be with their families or just resting after a long work week.
---

"I would encourage anyone who feels like they are lonely, isolated or discouraged to actively and prayerfully seek a place where they can serve in this church. The ceaseless outpouring of grace that you experience in the midst of serving far exceeds the cost of your time, talents and efforts."
—Joe Moorman
---
I can tell you with certainty, that serving in this church is singular privilege, and is good for your soul. You experience the grace of deep fellowship, camaraderie and love for the people you serve with, as well as the people you serve. Here are some of the ways these men served sacrificially: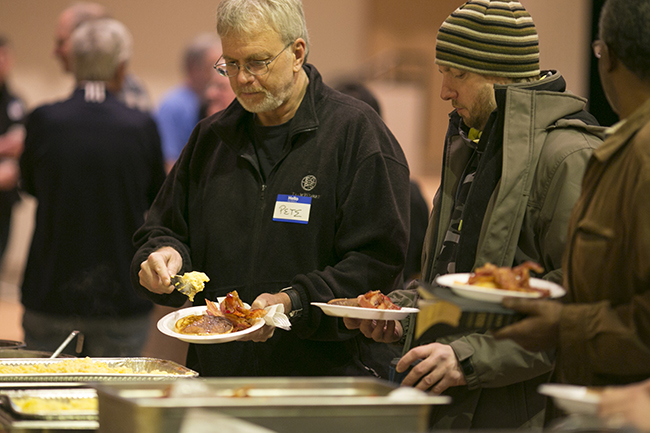 Andy McPhillips - Andy served on Saturday morning and helped in various ways with the bacon prep, the display setup, water and orange juice, and he tirelessly washed dishes during the morning and for more than 2 hours after the event. Because of the bacon there were over 20 greasy bakers sheets that needed to be scraped of fat and hand washed. So, Andy's contributions were invaluable.
John McSweeney - John served on Friday night, helping to prepare multiple buckets of pancake batter and scrambled eggs mix. He also came on Saturday morning and helped to prepare 2 more buckets of pancake batter when it was evident we were short on batter, and he stayed to the end to help with cleanup.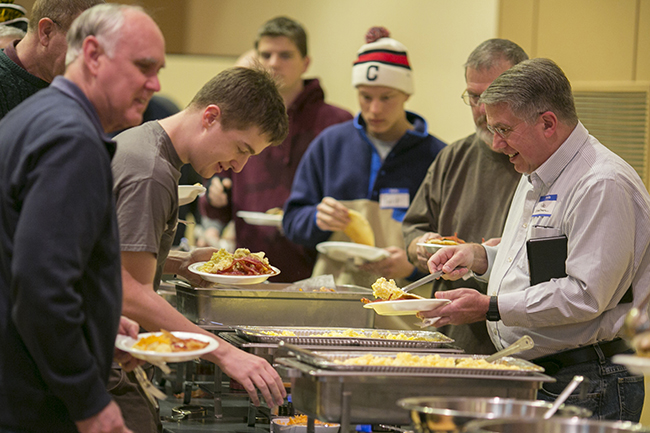 Jim Jones - Like John, Jim also served on Friday night, helping to prepare multiple buckets of pancake batter and scrambled eggs mix. He also came on Saturday morning and managed the preparation of the bacon (a greasy job!) from start (around 6 a.m.) to finish (around 9 a.m.) and stayed an hour after the event to help clean. Jim is the kind of guy that you can count on again and again to show up and joyfully serve.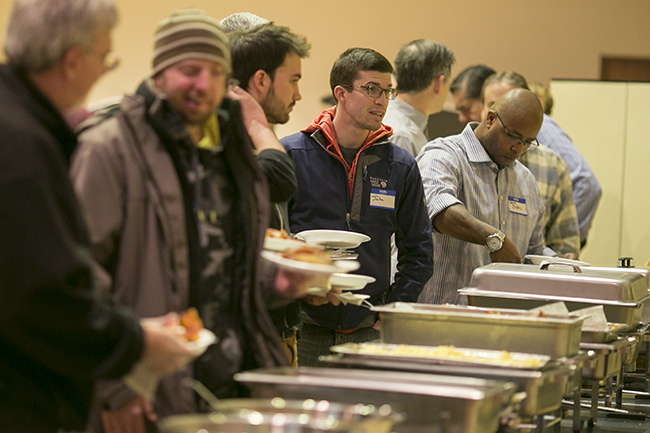 Bob Sardelli and Brad Baxter - Bob and Brad came in on Saturday and managed the pancake preparation from the time that they came in (at 6 a.m.) all the way through the end of the batter (around 9:15 a.m.). Both men stayed late to help clean up.
Lou Stavely was very helpful in setting up the display tables, fruit baskets, coffee sugar and creamer, and getting the coffee started on time and fully deployed. He also worked with Jim breaking open boxes of bacon, putting the bacon on parchment and bakers sheets for Jim (another really greasy job).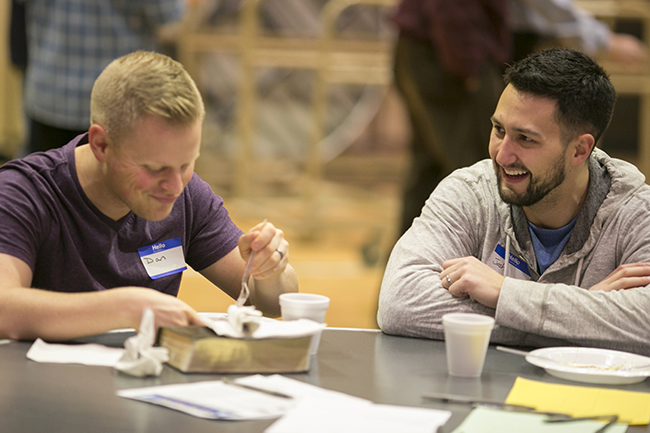 I would encourage anyone who feels like they are lonely, isolated or discouraged to actively and prayerfully seek a place where they can serve in this church. The ceaseless outpouring of grace that you experience in the midst of serving far exceeds the cost of your time, talents and efforts.
If you're interested in joining these men and serving at events like the Men's Gathering, consider joining the Events Team.
Share this on:
---
November 10 2014 at 9:04 am
0 Comments
---

Alone in a Strange Land
"My neighbor will talk to his dog, but he will not even say 'hello' to me."
As I sat in the living room of my new friend from India (we'll call him Rohit), the rawness of those words saddened me. Having lived in the United States for one year, working eighty hours a week, Rohit has yet to meet his neighbors or to have them even speak to him.
Just for a second, let's try to put ourselves in his shoes.
Imagine moving to a country where the social norms and mores were as foreign as the language. Your nice white collar job has been replaced by one with twice the hours and three times the physical demand; so much so that you have lost 40 pounds and need to live with another family to make ends meet. Though the weight loss might be nice, laboring on your feet 80 hours a week has exhausted you such that your few moments of family time are spent trying to rest for the next day. Then imagine getting suspended from one of your jobs because an act of hospitality (perfectly acceptable in your home country) is interpreted as something intolerable in this strange new land. Imagine that the holiday in which your family celebrates the triumph of light over darkness is overshadowed by a macabre night of vampires, blood, ghosts and children(!) dressed as such demanding candy as they incessantly ring your doorbell.
That is a taste of my friend's first year here.
God's Take On It
Long ago, God's people were told to look out for folks who were experiencing the above anxieties. He told his people to be proactive about caring for these folks and said:
"When a stranger sojourns with you in your land, you shall not do him wrong. You shall treat the stranger who sojourns with you as the native among you, and you shall love him as yourself, for you were strangers in the land of Egypt: I am the LORD your God."(Leviticus 19:33,34)
Now, before the devil whispers to you, "That was the old covenant. You're now in the new, no longer bound to such inconveniences," ask yourself if you've heard someone—a carpenter's son, perhaps—who said something very similar. Something like, "You shall love your neighbor as yourself." When Yahweh told the Israelites to treat the foreigner with kindness, he argued that they should do so because they too were once strangers in a foreign land. "Love your neighbors like you would want to be loved. Treat them like you would want to be treated. You remember how tough it was being in Egypt, right?"
Opportunity
With the holidays upon us, please consider reaching out to people like these in your relational network by inviting them into your home. It is a perfect opportunity to (1) show the love of Christ in action and (2) to tell of the love of Christ in word by explaining what you're thankful for, and/or why we celebrate Jesus' birth.
In working with international students and visiting scholars, I found myself constantly receiving gifts—ties, keychains and other assorted mementos—as a means of thanking me for teaching them English and/or the Bible. These giveaways were all clearly from the homelands of these dear people who had taken the time to pack their bags full of gifts for people who would invite them to their homes. More than once I heard stories of students returning home with the same gifts they had purchased in their country because no invitation had been extended.
Let's seize the opportunity of the holidays to give these folks reason to empty the tchotchkes from their suitcases. May we treat our international neighbors better than we do our pets.
"Almasih Kahdost" is a long-time friend of CLC who desires to see the nations come to Christ. Though preferring to publish anonymously, Almasih Kadost welcomes your comments here.
See all the posts in this series.
Share this on:
---
August 19 2014 at 8:59 am
0 Comments
---
Jesus had a busy, difficult life.
From the moment he was baptized and stepped into the public eye, the Messiah rarely had any time alone. If he wasn't teaching huge crowds or performing amazing miracles, he was spending time with his disciples or dealing with constant attacks from Israel's hateful, faithless religious leaders.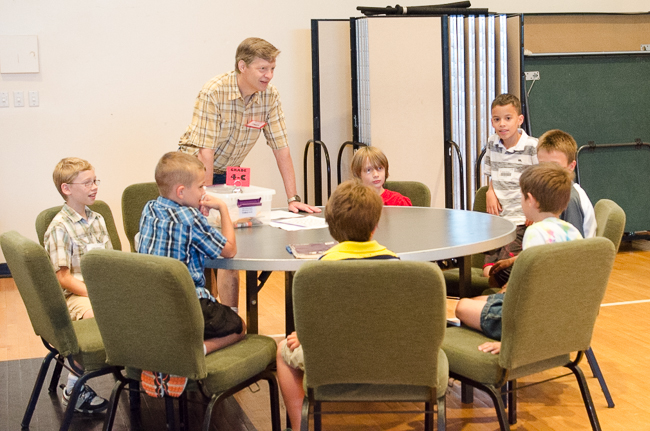 But Jesus always made time for children. Consider the accounts of Matthew 19 and Mark 10. In the latter stages of his earthly ministry, Jesus left his home area of Galilee, traveled south into Judea and crossed the Jordan River. Large crowds followed him, wanting to hear his powerful words and see his remarkable healings.
Then the Pharisees showed up. These hypocritical leaders and Old Testament law experts were always trying to trap Jesus in his words. On this day, they tested him with a random question about the lawfulness of divorce.
After a lengthy, contentious conversation—and then a follow-up discussion with his slow-to-understand disciples—it would've been perfectly understandable for Jesus to want some time alone. But then people began bringing little children and infants to Jesus so he could bless them. Jesus' disciples tried to shoo the children away. They considered the kids a nuisance.
But Jesus rebuked his disciples and then spoke some of the most beautiful words in Scripture: "Let the little children come to me and do not hinder them, for to such belongs the kingdom of heaven" (Matt. 19:14). Then he gently laid his hands on them and blessed them.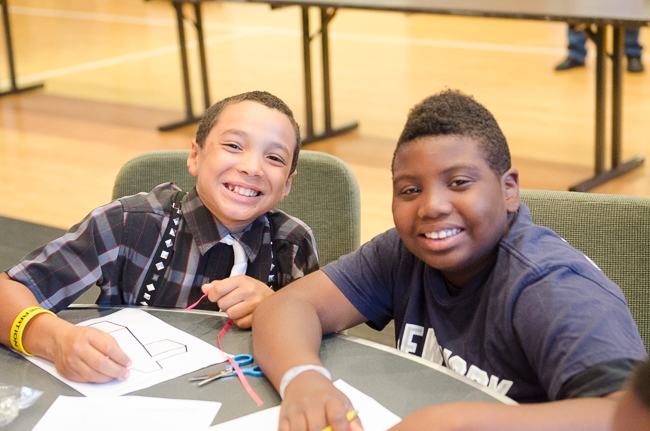 Jesus clearly loves children and places a high value on them. His heart toward children reflects the intimate care God the Father shows for each individual life (Ps. 139:13-16). He used children as an example of the simple faith and humility that Christians are to emulate. And he issued a stern warning to anyone who would harm a child (Matt. 18:6).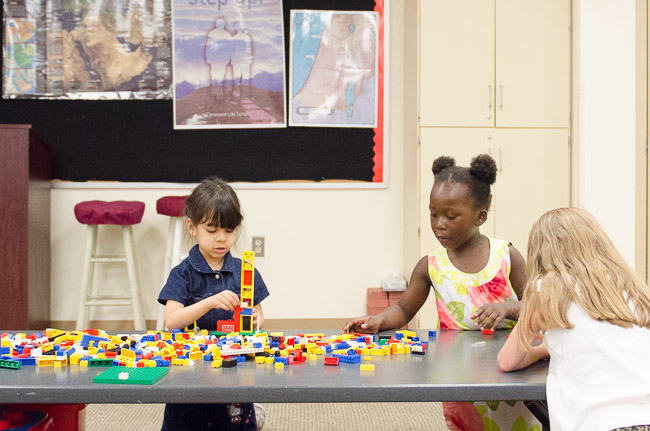 Jesus' joy around little ones is instructive. If the eternal, all-powerful Son of God has a tender heart for children, we should, too. As a member of Covenant Life, one of the greatest ways you can mirror the Savior's love for children is by serving in Discovery Land. Jesus didn't let busyness and other responsibilities keep him from loving the next generation, and neither should we!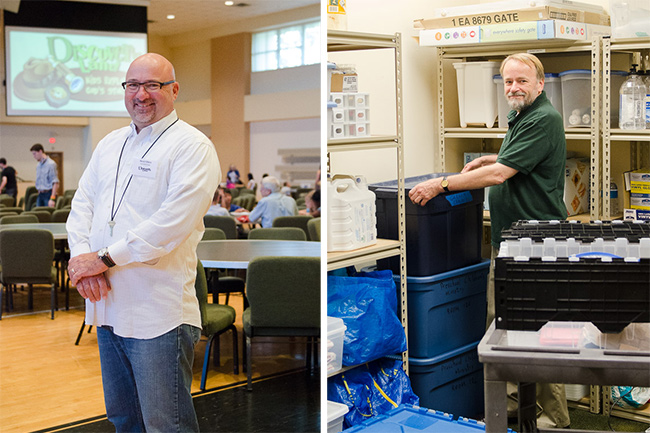 No matter what your spiritual gifts are, there's likely a place for you in Discovery Land. Visit the website for a list of available positions. We still have a great need for volunteers in most of our departments.
There is great joy in caring for little ones and teaching them about the Savior! But don't just take our word for it. Here are a few testimonials from some current volunteers:
"I appreciate serving on the Safety-Security team for the joy it brings, to know you are serving the children, the church and the Lord in a practical way. It seems to be comforting to the parents to know we are there to help protect the children, to give directions or be helpful in other ways as needed." —Scott Bates, Safety-Security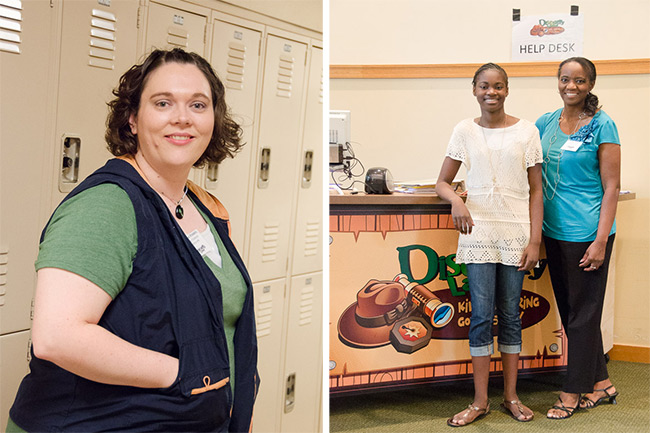 "Serving in Discovery Land worship is awesome! When the kids first come in at age 2, it's just blank stares (and some crying), but by the end of the year, many of the kids sing along and with enthusiasm. It's been a blessing to watch these kids grow and develop a joy for praising God!" —Paul Kim, Traveling Worshipper in Discover (ages 2-3)
"Serving in Discovery Land has strengthened my faith to overcome my weaknesses. I have learned how to humble myself (e.g. listen more than speak), be patient and show compassion towards the little ones in different situations. Serving with kids is a wonderful experience!" —Kartika Dougherty, Adventure (1st-5th grade)
To sign up to serve, please contact Becky Ferleman. Don't let this opportunity pass you by. There is much joy in letting the little children come to Jesus!
Share this on:
---
August 11 2014 at 1:23 pm
1 Comments
---
At 7:30 every Sunday morning — as plenty of folks are hitting the snooze button and the low-lying sun is still casting long shadows across dewy fields — the ceiling lights flicker on in the Events Center at Covenant Life Church. The first Discovery Land volunteer has arrived.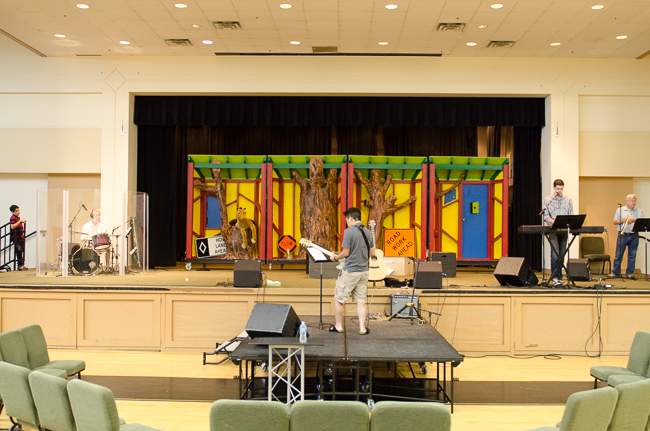 With the service still 2½ hours away, one of four monthly band leaders starts preparing for the day. Soon, the other band members join him, and the group begins preparing their equipment to lead 150 bouncy 1st-5th graders in live, loud worship music in the Adventure class later that morning. After they get in tune, lyrics, drumbeats and guitar rhythms begin to fill the air.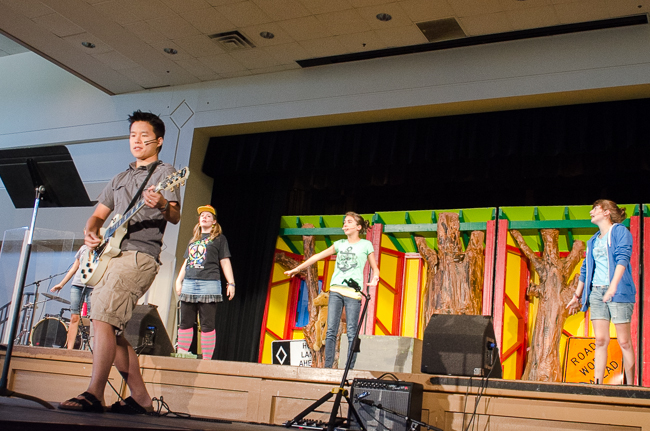 Discovery Land is the largest ministry, by far, at Covenant Life. Each week, 300-350 children ages 0 through 5th grade enter its classrooms. It takes 600-plus volunteers — roughly 150 per week — to staff the 16 childcare rooms on two floors and the many other departments within children's ministry. In military terms, a battalion of Christian soldiers is needed to effectively care for the precious little ones of Covenant Life!
And it all starts early each week — much earlier than Sunday, in fact. Midweek, there are volunteers who launder nursery smocks, purchase supplies at Sam's Club, plan lessons, select worship songs that fit the weekly teaching theme, create small group activities, write Tree House Gang scripts, direct Saturday evening Tree House Gang rehearsals, send out informative e-mails, and much more.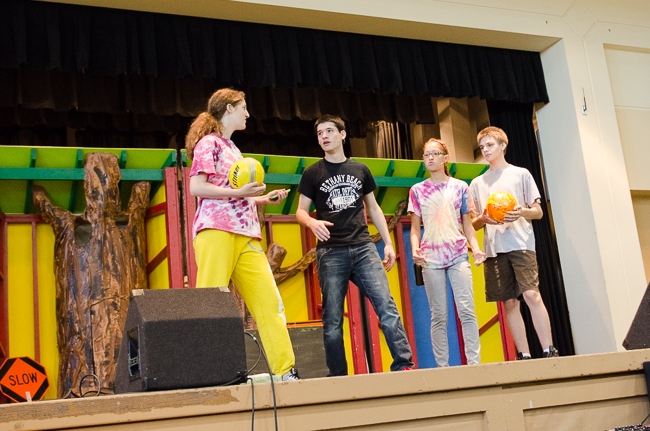 Back to Sundays … As the band sets up onstage in the Events Center, a small group of singers warms up their vocal cords in the Discovery Land office. Before long, they'll join the Adventure band to rehearse that day's four-song set.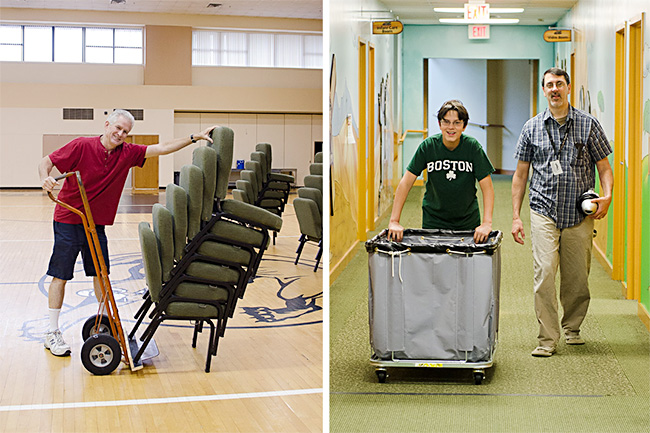 By 8 a.m., as rehearsal music echoes throughout the building, the supply team buzzes through the hallways. This amazing team of truly behind-the-scenes servants makes sure each Discovery Land classroom is stocked with all the necessary supplies — everything from diapers to saltine crackers to coloring sheets to double-A batteries for bubble-blowing machines.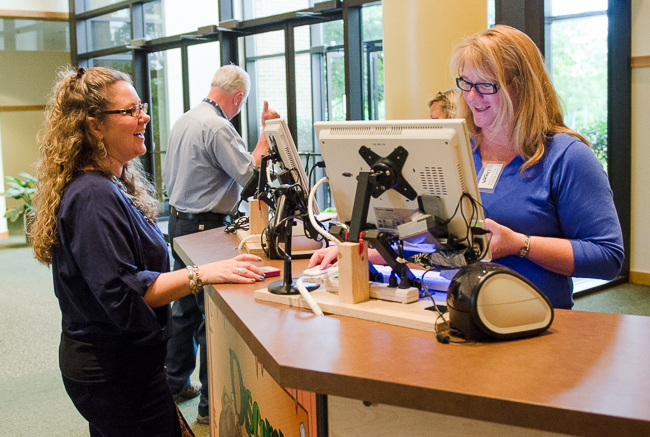 By 9 a.m., the building is really humming. The church's IT team is powering up all the automated child nametag printing stations and check-in machines. Welcome center volunteers have arrived in advance of the day's first families. And the Events Center is in full swing, with the worship team making way for a final Tree House Gang rehearsal and tech volunteers diligently keeping track of microphones, sound levels, and other audio/visual needs, etc.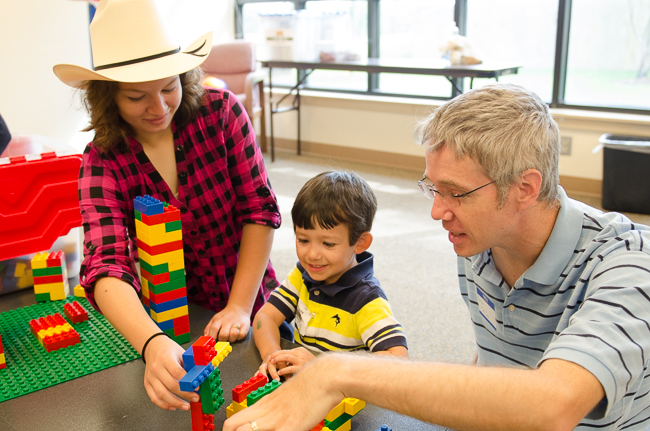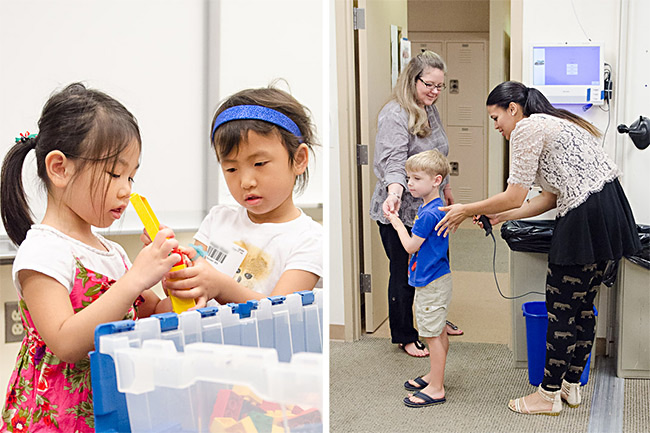 Shortly after 9:30, most volunteers have arrived. Adventure's doors are already open to accommodate the large influx of children it receives. Elsewhere, toys are being set out, baby gates are being locked in place, coordinators are meeting with their staff, last-minute preparations are being made and prayers are being lifted up all over the building for God to protect the children and let his Word be proclaimed in clear, powerful ways.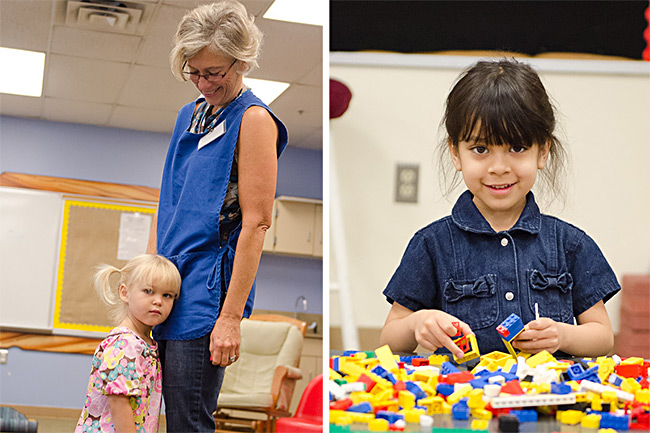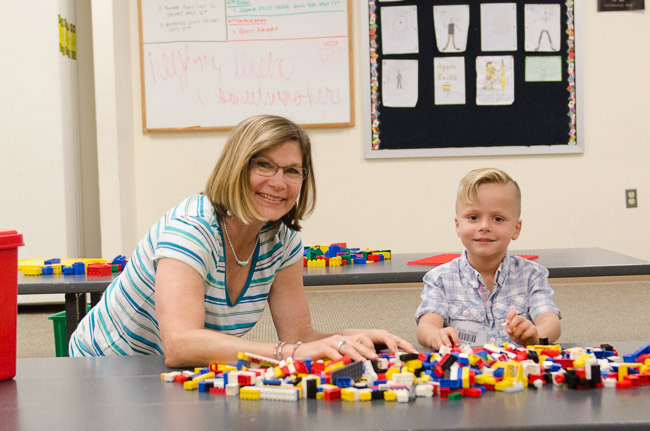 Before the very first child steps foot in class, scores of faithful servants have already been a shining example of 1 Peter 4:10-11: "As each has received a gift, use it to serve one another, as good stewards of God's varied grace: whoever speaks, as one who speaks oracles of God; whoever serves, as one who serves by the strength that God supplies—in order that in everything God may be glorified through Jesus Christ. To him belong glory and dominion forever and ever. Amen."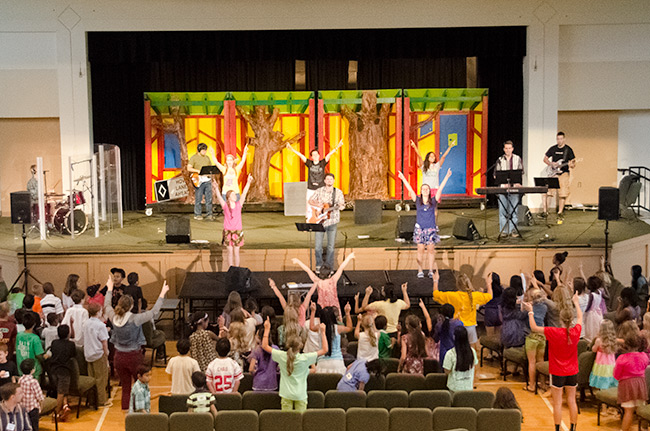 If you'd like to be part of this exciting ministry that directly affects the next generation with the life-changing gospel of Jesus Christ, please contact Becky Ferleman to sign up today!
Our new serving year starts Sept. 7, and we'd love for you to experience the joy that comes with serving the kids in Discovery Land.
Photo credit: Pam Wilbur
Share this on:
---
July 21 2014 at 2:13 pm
0 Comments
---
Worthy14 is our high school ministry's annual summer retreat where we get away from our normal surroundings and the busyness of life.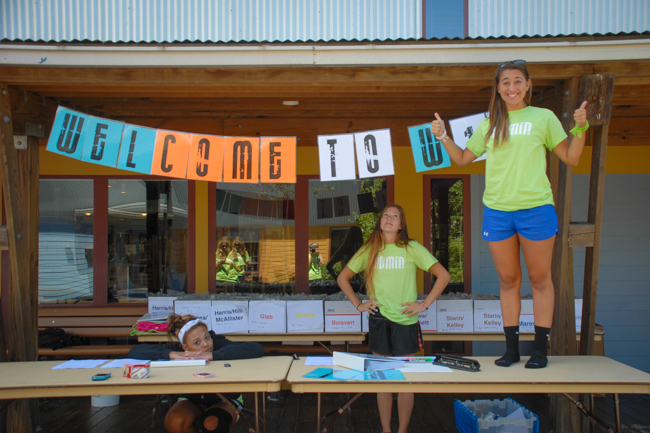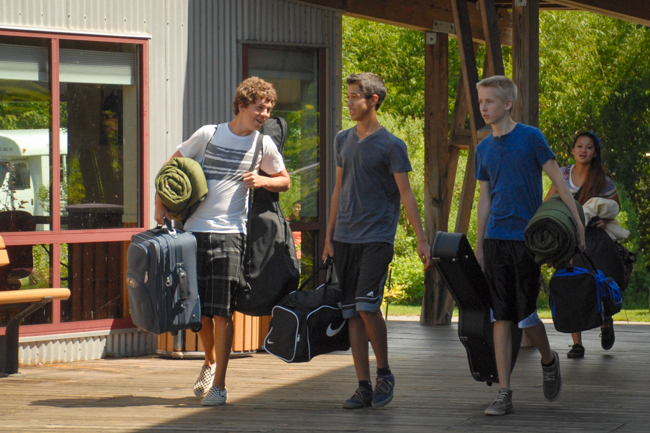 A Worthy13 camper: "At the retreats, talking about God is a natural thing, and I loved being able to bring up the Lord in conversation with my friends, whether we were playing pool or walking on the beach… the atmosphere is so spiritually rich."
"The incredible opportunity to grow closer to God by focusing on Him and spending time with His people at the retreats is not to be passed up."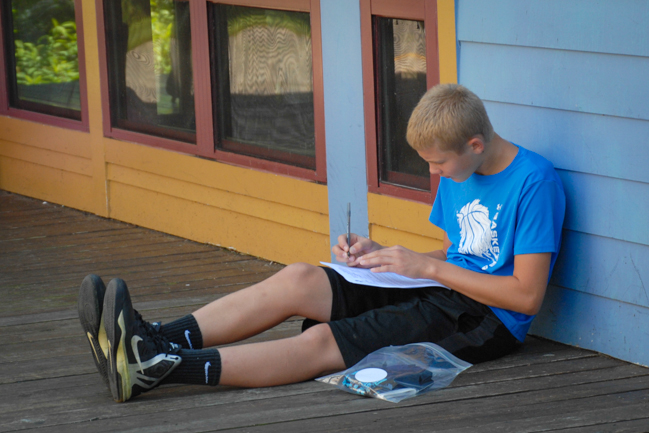 This year, we will be taking time to look at the question, "How will my life change if I actually believe the Bible is absolutely true?"
Each year God meets us in incredible ways through times of worship and teaching, lots of games and times of fellowship throughout the day as we seek His face together.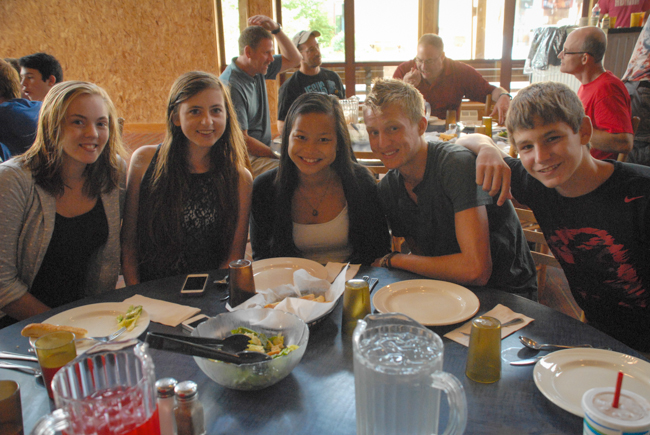 Hip Hop Artist and Speaker, Brian Davis, is coming this year, and will be teaching us along with Jon Smith, Joshua Harris, and of course, Dave Brewer.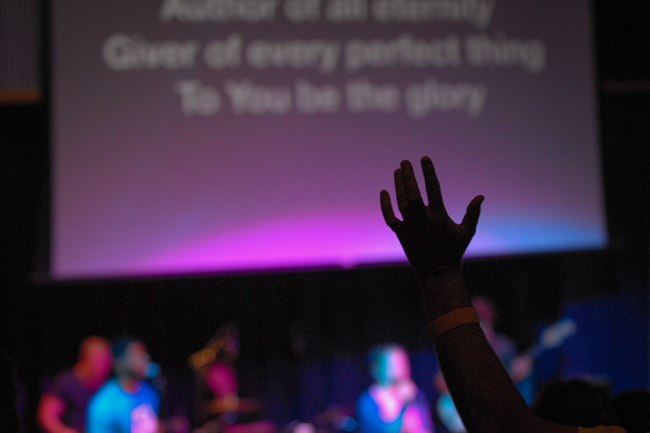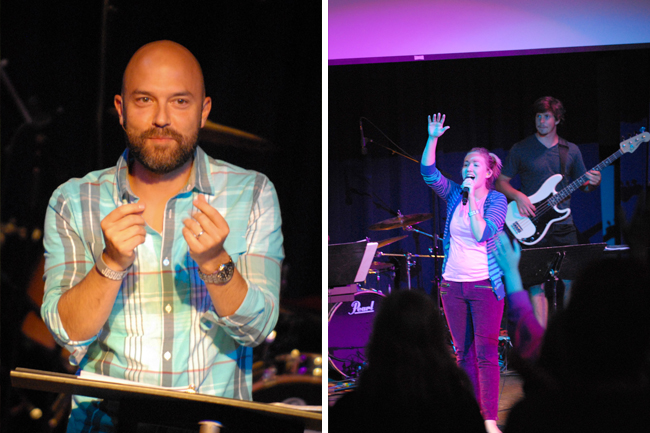 As you've probably heard in their baptism testimonies, every year teens come back with a renewed love for God and excitement for learning about him and loving him more.

We are all about having a good time at Worthy, and you can be sure that you will come away from with awesome memories! We want you to join us, both to have a ton of fun and to be changed for God's glory.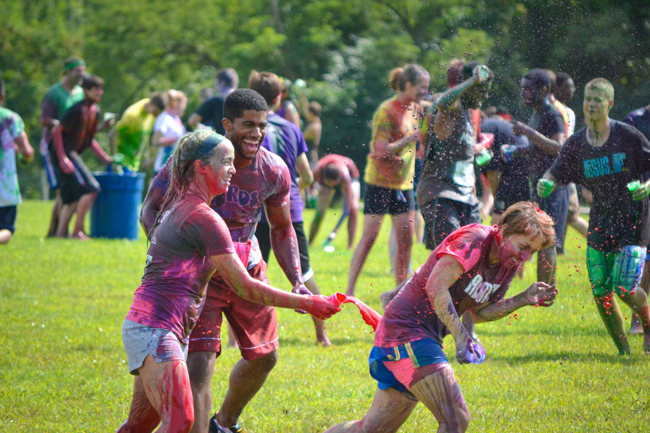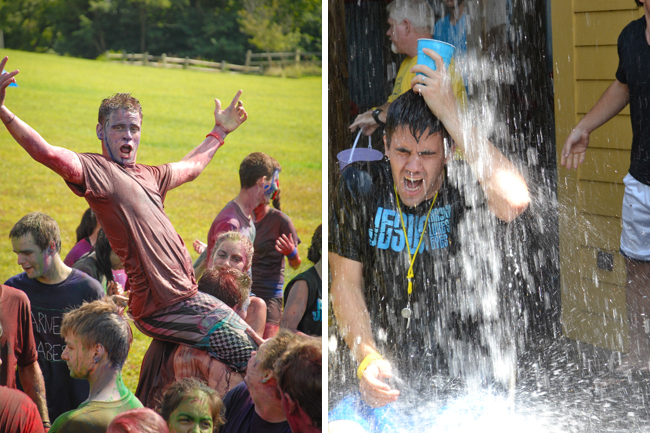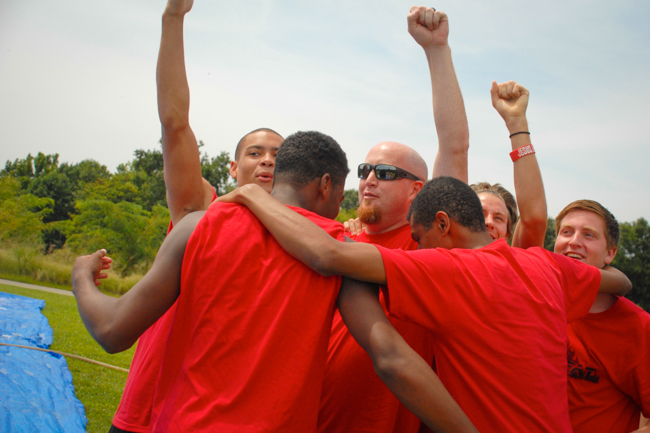 Families that are just visiting Covenant Life or have been attending church but not participating in the youth ministry are welcome to attend.
Registration is open and scholarships are available for those in need of financial assistance. We don't want anyone to be turned away because of the cost.
For more information, please call the church office, or e-mail Corinne Glab.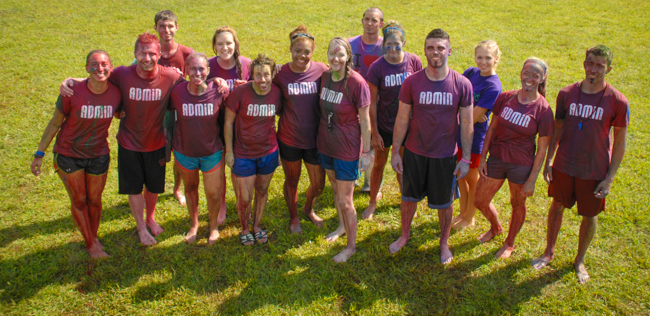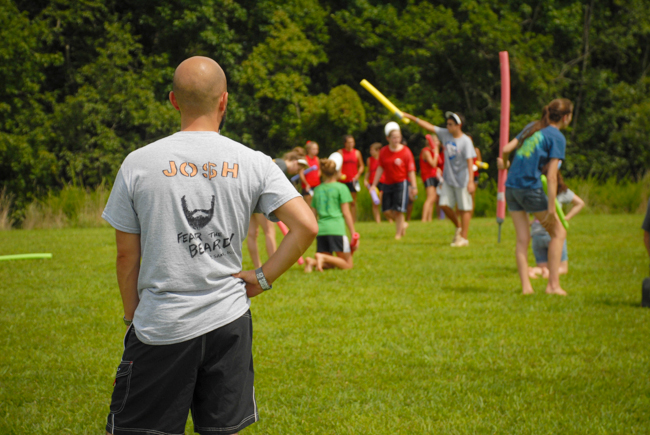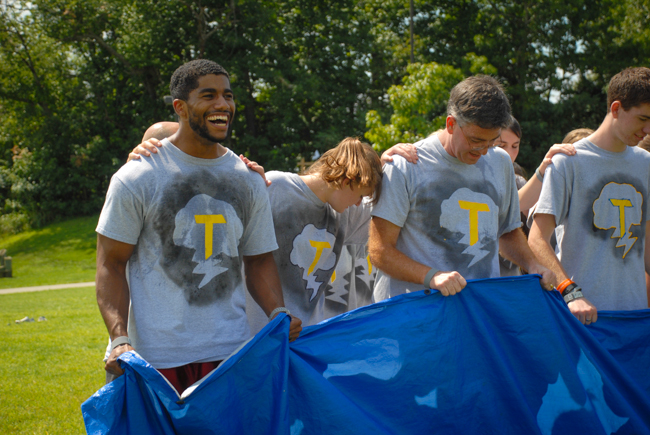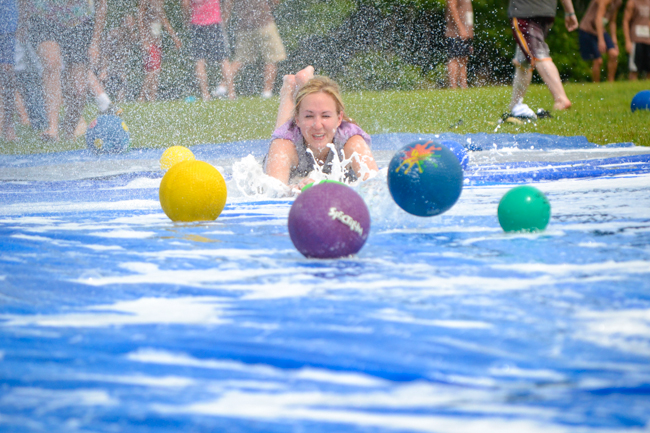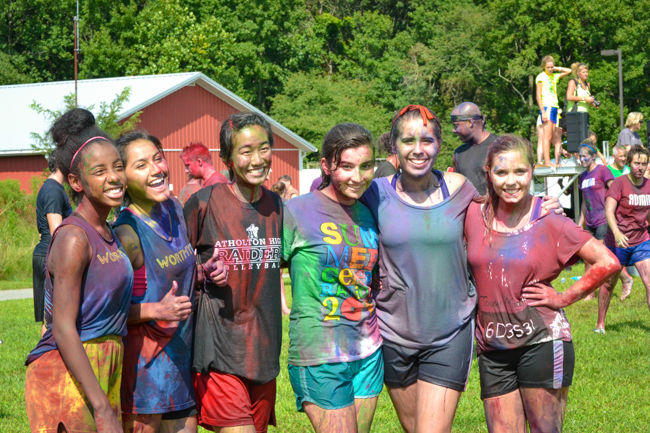 Share this on:
---