April 27 2015 at 9:50 am
0 Comments
---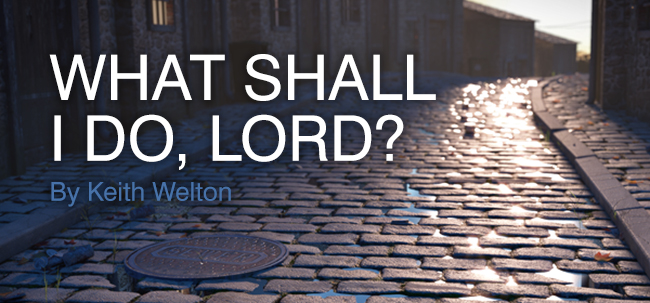 This post is shared courtesy of Keith Welton's blog "Everyday Truth." He shares his reflections on Scripture and other helpful topics regularly.
Saul had it all together. He was the religious of the religious and claimed no one was more so than he. He possessed many of the greatest privileges of his society and was schooled by the greatest teachers of his time. He probably could have been anything he wanted. He chose to be a Pharisee, a religious leader of his Jewish nation. In fact he was a Pharisee of Pharisees and was committed to persecuting the church of Christ. He had men and women Christians thrown in jail. He gave approval to the stoning of Stephen, the first Christian martyr. He was accomplishing much in his mission, until one day on the road to Damascus he was knocked off his horse by a blinding light. That's when Jesus appeared to him and said, "Saul, Saul, why do you persecute me?" (Acts 9:4). In this pivotal moment all his achievements came to an end.
Saul was no doubt a diligent and thoughtful man. He probably had everything "figured out" and had a perfect plan for life. But everything changed in an instant. When Jesus appeared it was not just Saul's plans that were brought to an end; Saul himself was brought to an end. Seeing the futility of opposing the Creator of the world, he knew his life needed realigning. This is when he uttered his life restructuring words of submission to Jesus, "What shall I do, Lord?"
The question shows the dramatic conversion Saul underwent—from refusing to serve the Lord, to attentive to his every command. This might remind you of your own conversion.
While Paul's words say something powerful about the nature of conversion, they also pertain to post-conversion. Jesus doesn't bring people to the end of themselves prior to conversion and then after conversion let them embark on a divinely mandated course without enlightenment or alteration. Jesus is in the business of revealing himself and bringing people to this point over and over again.
When we come to what might seem like an end, or even the end of ourselves, it is only an end if we don't throw our hands up in submission and faith and ask, "Lord, what shall I do?" These words were to Paul a pivotal turning point toward new life. His plans were coming to an end, but Jesus' plan was just beginning. At times we might feel as though we hit a wall, and our life is over. But Paul's words demonstrate hope and desire for a new purpose. After all, they are the words of one who has seen the Light. Don't give up. Embark on a new course with the Lord.
Share this on:
---
March 19 2015 at 9:48 am
0 Comments
---
This post is shared courtesy of Keith Welton's blog "Everyday Truth." He shares his reflections on Scripture and other helpful topics regularly.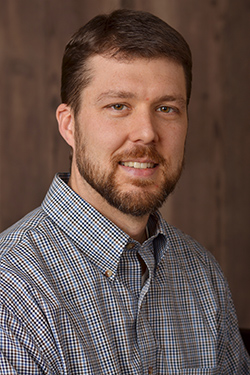 Psalm 145 is a song that rejoices in the greatness of God. It exhorts us to consider the Lord's incredible goodness and to voice our gratitude for his great works. If you are looking for a passage of Scripture to memorize, it is a great place to go. Meditating on the goodness and greatness of God can transform joyless attitudes and inspire faith where we lack it. Matthew Henry's commentary is excellent in expositing the meaning of the psalm. Here are some outstanding excerpts:
On the psalmist saying, "Everyday I will bless you and praise your name forever and ever" Henry says:
"No day must pass, though ever so busy a day, though ever so sorrowful a day, without praising God. We ought to reckon it the most needful of our daily employments, and the most delightful of our daily comforts. God is every day blessing us, doing well for us; there is therefore reason that we should be every day blessing him, speaking well of him."
The psalm mentions the Lord's greatness being unsearchable or unfathomable. Here David does not mean that we cannot know God. Clearly we can know God because he reveals himself to us, but what he means is that we will never grasp all of God's greatness. Henry says about this greatness:
"We must declare, Great is the Lord, his presence infinite, his power irresistible, his brightness insupportable, his majesty awful, his dominion boundless, and his sovereignty incontestable; and therefore there is no dispute, but great is the Lord, and, if great, then greatly to be praised, with all that is within us, to the utmost of our power, and with all the circumstances of solemnity imaginable. His greatness indeed cannot be comprehended, for it is unsearchable; who can conceive or express how great God is? But then it is so much the more to be praised. When we cannot, by searching, find the bottom, we must sit down at the brink, and adore the depth,"
And finally in conclusion of the psalm Henry astutely picks up how the concluding verse does not end the praise of God but rather encourages the continued blessing of God's great name:
"When we have said what we can, in praising God, still there is more to be said, and therefore we must not only begin our thanksgivings with this purpose, as he did (v. 1), but conclude them with it, as he does here, because we shall presently have occasion to begin again. As the end of one mercy is the beginning of another, so should the end of one thanksgiving be. While I have breath to draw, my mouth shall still speak God's praises. 2. With a call to others to do so too: Let all flesh, all mankind, bless his holy name for ever and ever."
Share this on:
---
July 7 2014 at 10:38 am
0 Comments
---

We're excited to share a reflection we received from Art & Jeannie Shenk on the 2-a-Day readings for July 4. As fellow believers let's help each other dwell on the Word of God.
"I appeal to you therefore, brothers, by the mercies of God, to present your bodies as a living sacrifice, holy and acceptable to God, which is your spiritual worship. Do not be conformed to this world, but be transformed by the renewal of your mind, that by testing you may discern what is the will of God, what is good and acceptable and perfect."
I love Paul's passionate appeal to us to be "living sacrifices":
I invite you to join me TODAY by devoting yourself to being transformed (present tense). It starts by renewing your mind, engaging by faith to consider and apply the words of spirit and life found in God's word to everything you do. Why? One reason is by doing this, we will push back against the temptations and enticements of the world to live for self rather than God. And why should we do this? To test and prove that God's will is in fact the only way to live that is good and acceptable and perfect and in the end will be far better than anything the world has to offer for God's glory and our best good.
The above was inspired by reading a post of John Piper's sermon entitled All of Life as Worship in which he answers the question "how do you present your bodies to God as sacrifices?" as follows:
"I think the best answer is to see the connection between verses 1 and 2. My suggestion is that verse 2 is the realistic explanation of the more symbolic verse 1. Verse 1 talks about sacrifices and worship. Verse 2 talks about your mind being renewed and doing the will of God….use your renewed mind to prove what is the will of God, what is good, acceptable and perfect." -John Piper
Have you ever thought about what it would be like to be Moses being told by God to bring plague after plague, a total of 10 plagues on Egypt before Pharaoh finally gave in to set the Israelites free? Moses must have felt some compassion toward those being afflicted but must have been sobered by Pharoah's hard heart, obstinacy and pride in the face of the severity of God's judgment over and over again. Lesson learned? As Charles Spurgeon puts it, "God would stamp the early history of Israel with the deep impression of his Godhead. His overthrow of the proud Egyptian king should let Israel know in the very beginning how great a God had chosen her to be his own peculiar portion."
What God did was designed to set Israel free, yes, but more importantly to magnify his name for generations:
"Then the LORD said to Moses, 'Go in to Pharaoh, for I have hardened his heart and the heart of his servants, that I may show these signs of mine among them, and that you may tell in the hearing of your son and of your grandson how I have dealt harshly with the Egyptians and what signs I have done among them, that you may know that I am the LORD.'" (Exodus 10: 1-2)
Mathew Henry says of this passage:
"The ten plagues of Egypt must be inflicted, that they may be recorded for the generations to come as undeniable proofs, (1) of God's overruling power in the kingdom of nature, his dominion over all the creatures, and his authority to use them either as servants to his justice or sufferers by it, according to the counsel of his will. (2) Of God's victorious power over the kingdom of Satan, to restrain the malice and chastise the insolence of his and his church's enemies. These plagues are standing monuments of the greatness of God, the happiness of the church, and the sinfulness of sin, and standing monitors to the children of men in all ages not to provoke the Lord to jealousy nor to strive with their Maker."
Prayer: Father, thanks for the reminder that you are the undeniable ruler of the universe as demonstrated so severely to the hard-hearted Pharaoh of Egypt. Thanks that out of the kind intention of your will, you have chosen us to be servants to your justice rather than suffers of your wrath. Work in us TODAY to be soft-hearted not hard-hearted toward you and be led by the Spirit to demonstrate to others that we believe in you and submit to your ways as our Lord and Savior. Also, help us to have compassion on those whose hearts are yet to be soft toward you so in your timing, they may know that you are the Lord.
Share this on:
---
October 2 2013 at 12:30 pm
2 Comments
---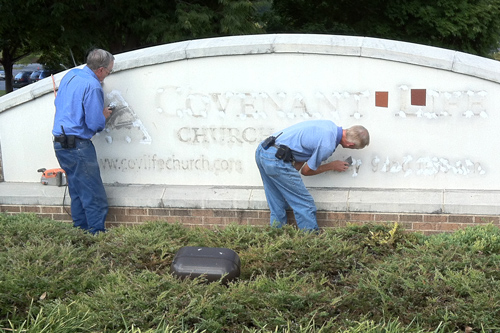 If you drive by the church and see a blank sign over the next couple of days, fear not! We haven't planned a surprise change of our church's name or anything like that! We're just updating the service time to 10 a.m., and while we're at it, putting up the revised church logo (just like the one at the top of this webpage). The sign should be finished by either this weekend or next depending on weather and other factors.
You could just say we needed to RE:NEW the sign. ;)
P.S. Thanks to Facilities staffers Howard Anderson and Dan Preston (pictured) and John York (not pictured) for getting things ready for the new look.
Share this on:
---
August 15 2009 at 2:50 pm
1 Comments
---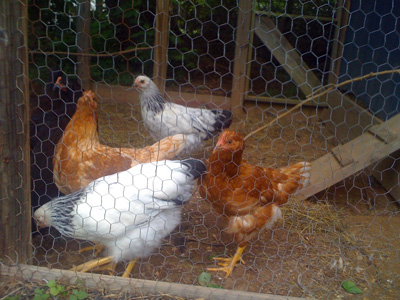 Here's a picture of our chickens. True to form, Calamity isn't in
the picture because she ran away when I got close.
I think I get more e-mails from members about our chickens than any other subject. Here are two I got after I talked about my chicken Calamity in last Sunday's message. By the way, I named her after a chicken in one of our family's favorite books, Chancy and the Grand Rascal.
---
Dear Josh,

In your message today you mentioned the issues you are having with your chicken, Calamity. The answer is so obvious ... you have given her a name that alienates her! I don't think she feels the love ... naming her Calamity just was a set up for a bad relationship. Really, if you were her, would you want to run to someone who thought you were a calamity? Clearly you need to rename her ... how about, Charity? 

Hope this helps.

—Melanie
---
Dear Josh,

I've been studying Psalm 23 this week—have avoided this for a long time because it was so "popular." And I've found it to be so rich!! Definitely worth its reputation!!

However, in writing it out for a friend, I noticed that just a small slip of a finger could render it even more meaningful for your family!
 
Psalm 23:5
You prepare a table before me in the presence of my enemies;
You anoint my head with oil; my coop overflows.
 
Praying for you today. May your coop overflow!

(Perhaps church goers could have coffee and scrambled eggs between services next Sunday? :-)

—Beth
Share this on:
---
June 23 2009 at 4:52 pm
1 Comments
---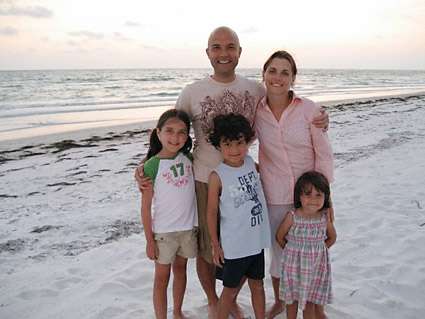 We just returned from vacation last weekend, and I'm diving into working on a new sermon series which I'll tell you about on Sunday. My kids are living in their Summer Celebration t-shirts this week. We missed you guys.
Share this on:
---