July 20 2014 at 4:46 pm
0 Comments
---
Join us this Sunday at 10 a.m. when we'll continue our series in Matthew with a message from Kevin Rogers on Christ in the Garden of Gethsemane.
Share this on:
---
July 14 2014 at 1:17 pm
0 Comments
---
Here is the presentation Dave Brewer gave on Sunday explaining the vision for our Student Life Team.
Good morning church!
My name is Dave, and I oversee all the ministries at CLC that minister to students. There are four different ministries that do this, Discovery Land led by Josh Cooley which serves children from birth till 5th grade, 12:13, our middle school ministry, 10:31, our high school ministry, and our college ministry led by Kevin Rogers.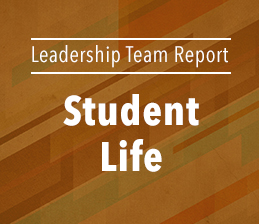 Until now, these ministries have largely been isolated from each other. But now, they have been organized under a dedicated student life ministry that will coordinate and harmonize the ministries in vision and teaching plans. Overall, all of the ministries of student life exist to see the next generation of our church worshipping God, loving one another and making disciples of Jesus Christ. We want to partner with parents in age-appropriate ways to see every student loving God and thriving in their relationship with God.
One of the benefits to having a Student Life ministry is that we can ensure that students who go through these ministries are trained in God's Word and equipped to engage our culture in order to fulfill the great commission. Beginning in Discovery Land, our students will learn the storyline of the Bible through the weekly teaching of both OT and NT stories. Then in the 12:13 middle school ministry, students will be introduced to systematic theology through topical teaching from the Word and issues specifically related to their season of life. A systematic teaching approach will continue through the 10:31 high school ministry and into college, with a focus on Bible teaching that specifically targets challenges that students are facing.
This past year, many of you have helped evaluate our student ministries through conversations, emails, and focus groups, (which we will continue to do throughout the coming year). The main thing the evaluation revealed was that we haven't focused enough of our ministry resources on the students of our church. We heard you and we agree. Reaching the next generation is an important area to families and to the future health of our church…and we have to make a change.
The demographic of our student ministries has changed quite a bit from past years. In addition, our students are growing up in a world that is very different than the world most of us grew up in. Our students have a real enemy who is hard at work, and our students are getting assaulted with lies from the world. Technology has radically changed the age in which our kids are being introduced to topics in the world. Things that used to be high school topics, are now middle school or even elementary school topics. More than ever, the church needs to be the church for these kids and work together, with parents, to reach the next generation.
We want our students falling in love with Christ and being won as disciples of Christ through the love that God has for them and the life of eternal joy in Christ. The answer isn't revolutionary. We do this by teaching and studying the word of God and building community around the Word of God, firmly believing that it is the Word of God that does the work of God in the people of God.
We want to do more to reach students through teaching the Word of God and building community… in that light, here are the things we are doing. First on the list is hiring a new youth pastor, who will focus on middle and high school ministries. In assessing the need for this position, we do not believe that the right person for this position is currently on staff, so I will be advertising this position both inside and outside of CLC. I plan on involving some parents in the selection process to ensure that we will hire the best candidate for our students. This new position will focus on building up the 12:13 middle school ministry with teaching, events, and creating opportunities for fellowship between students in the ministry and between parents and their teens. He will also work with with 10:31 high school ministry by teaching some classes and equipping our students with worldview topics they will face in school, college and beyond. I will continue to work with 10:31 while I also oversee Student Life ministries as a whole.
Regarding college ministry, Kevin Rogers (aka: Mr. Rogers…duly named for his extensive cardigan sweater collection), will focus solely on ministering to college students and those who are college age. This is a ministry that has historically been part of the 20/30-something season life. However, we're making this change so that Kevin can focus his full attention on the community of our college age students in our church - both those who remain local and those who go away for college. We know there is more we can do to minister the Word and build community for our college students through events and relationships and this is an important change for us.
Discovery Land is our children's ministry for kids birth through 5th grade, and it will continue to be led by Josh Cooley. We are blessed as a church to have our children led by Captain Cooley. This past year we changed the format of this ministry – again, in large part because of the input we received from you. In the Adventure Class for 1-5th graders we implemented small "table groups" and this has been well received so we are going to continue this again next year and make improvements as we do. We will keep looking to make improvements in our program for all the Discovery Land classes.
As the Student Life Pastor, I'm updating the church on these very important ministries and asking you for two things. First, please be praying for the students of CLC, from K-college, that they would grow to love Christ and impact the world with the good news of Jesus. They need your prayers! Second, please consider ways you can play a part in ministering to the next generation. If you can only pray, that's great. But we need a lot of help to improve these ministries. Here are some other specific ways we need help this coming school year. In Discovery Land, we need volunteers who are interested in leading table time discussions with elementary students. In our 12:13 middle school ministry, we need all the parents of 12:13 students to see their vital role in discipleship, and to partner together with us to help lead 12:13 and be engaged in small group discussions at our middle school meetings. In our 10:31 high school ministry, I'm looking for people who want to minister the word to high schoolers through leading and participating in high school Bible studies. Please contact me if you are able to help in any of these ways.
CLC has always been a place where the next generation is valued. I have always loved that about our church, and I love the foundations our church has built Student Ministries upon. However, in this transitional season where we are looking for help from the church to minister to our students in a greater way through Bible study, Bible teaching, and building community together.
With the establishing of the Student Life ministry, I believe now is the time to stop looking back, and to move forward as a church ministering the Word of God to the students of CLC and building a love for the Lord and His church in these students hearts. Our confidence isn't in a program, or a ministry structure. Our confidence is in the Word of God to do the work of God in the people of God. It is God that promises to our all our students that "he who began a good work in you will bring it to completion at the day of Jesus Christ."
Share this on:
---
July 14 2014 at 10:34 am
0 Comments
---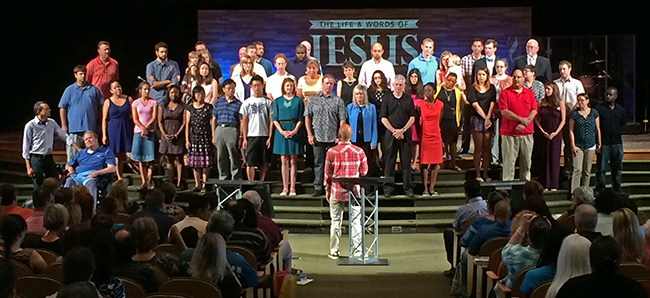 We were thrilled to welcome 77 new members to the church family on Sunday. Each member has clearly expressed their faith in the death of Jesus Christ for their sins, making them our brothers and sisters, and members of our spiritual family. They have also completed our Starting Point class where they learned Covenant Life's doctrinal convictions, met with a pastor, and signed our church's membership agreement, committing to join us in our mission to worship God, love each other, and make disciples.

What else should you know about them?
• Our new members have come to us from 11 countries including: Ecuador, Egypt, England, Ethiopia, Guatemala, Kenya, Malaysia, Puerto Rico, Russia, Taiwan and the United Kingdom.
• There is a 51-year range in the ages of our new members—from 18 to 69.
• The newest believer among our new members was converted just this year; another has known the Savior for almost 62 years.

To new members:
We respect you and honor you for your decision to make the local church a priority. We believe this is what God's Word calls every Christian to do. We believe that God has good in store for you here, grace that will lead to your spiritual maturity. We encourage you to receive the work of the Holy Spirit in your life through the church's teaching and fellowship with us. We also need you to take your place in this church. We need your gifts. We need you to participate through prayer and serving.
As a church, we commit to love and care for you according to God's Word, and we look forward to being blessed by God through you and through watching your growth in godliness.

To congregation:
Thank you for forward-looking faith! Thank you for living the Christian faith in a compelling way. Thank you for giving over the years so that these brothers and sisters can be here today.
Share this on:
---
June 16 2014 at 4:02 pm
0 Comments
---
Above: video of Don DeVries' presentation in church yesterday about the work of the Equipping & Training team. See the text of his remarks below.
Equipping & Training Team - Vision and Strategy
Introduction
As Josh mentioned, I have the privilege of overseeing a new department called "Equipping & Training." Pastors "equip[ping] the saints for the work of ministry" is not new to our church. What is new is that the responsibility to develop and execute a multi-year strategy to equip and train the adult members of Covenant Life is now largely consolidated in one department.
Vision
Before I share what we will do, let me share what we envision will be the outcome of giving focus and emphasis to equipping and training our congregation.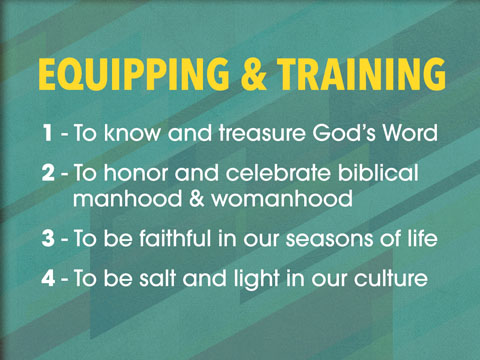 • First, we envision being a people who continue to grow to love, treasure and know God's Word. We want to be a people who rightly understand, rightly handle and accurately apply God's Word to every facet of our lives. We want to be known as a people of ONE Book, and that book is the Bible.

• As well, we want the Covenant Life community to continue to be biblically equipped as people who honor and celebrate our identity and roles as men and women created in God's image. God made us male and female with equal dignity and worth but with differing roles. We want to live as Christian men and woman using the gifts that God has given us, fulfilling the roles he has called us to, and walking in the good works created for us in Christ Jesus.

• Third, God has given each of us unique callings in this life. Whether we are single, married, parents, or grandparents – we want everyone to have the scriptural foundation and training to be faithful to God's calling in every season of life and walk in a manner fully pleasing to the Lord.

• And lastly, we want to be a biblically saturated people that bring salt and light to our culture. We want to equip and train with a view to engage the marketplace, the culture and unbelievers with a biblical worldview and the good news of the Gospel.
Strategy
With that as our vision, let me share how we plan to execute this vision over the next several years.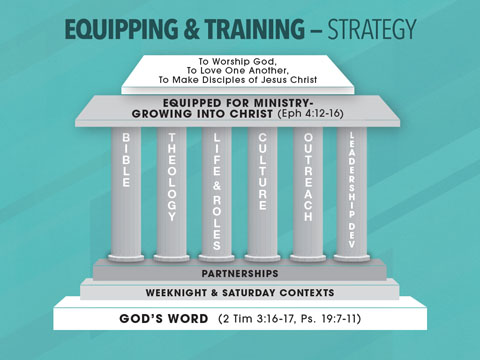 Foundation: The foundation for all our teaching and training is the inspired, authoritative, and sufficient Word of God. As Paul writes in 2 Timothy, it is "profitable for teaching, for reproof, for correction, and for training" so God's people will be "competent, equipped for every good work." That's our immovable bedrock on which we will build.
Two of the steps that will help us reach our goals are Weeknight and Saturday Contexts and Partnerships.
Step 1: Our plan is to have a regular night of teaching in which multiple concurrent classes are held. The specific night is still under discussion, but our leaning is to establish Wednesday night as a regular part of the church calendar. We will also hold occasional seminars or conferences on Saturdays.

Step 2: Partnerships. We will develop in-house curriculum but we will also be looking to cooperate or partner with outside organizations to benefit from existing resources and training programs. This will include organizations like the Washington Area Coalition Men's Ministries, Institute of Faith Work and Economics, The Gospel Coalition, The Simeon Trust, the C.S. Lewis Institute and others.
Pillars: On top of that foundation, we will create and maintain various teaching tracks.
The first is Bible. In this track, we want to equip us to be good students of God's Word. To do this, over the next several years, we plan to:

• Develop and implement courses on "How to Study Your Bible". We want to have classes like "Bible Basics" (for those who are unfamiliar with or just learning their Bibles) and on "How to Study Your Bible" through the various genres of Scripture: Narrative, Epistles, Hebrew Poetry & Wisdom Literature, Prophecy, Apocalyptic (like Revelation) and the Gospels.
• We will also host various Bible Studies in Old and New Testament books for men and women of all ages and seasons of life.
• And we will also assist other departments in recommending or developing Bible studies resources and curriculum.

The second track is called Theology. In this track…

• We will continue to teach, and in time enhance, our systematic theology course called INVEST.
• Next year, we will also develop and deploy a Biblical Theology course that considers the storyline of the Bible and various themes that weave their way from Genesis to Revelation.
• And we will host classes on specific aspects of theology, like the Doctrine of God, the Doctrine of Scripture or the Doctrines of Grace, to name a few.

The third track is what we call Life and Roles: This track includes various ministries. We will…

• Continue to support our Women's Ministry, focusing on biblical interpretation and exposition and on a gathering for fellowship and encouragement at the "Women and the Well".
• We will also develop a gospel-based Ministry to Men (we are calling it "Men's Community"). As this ministry develops, we anticipate regular gathering events for men and an annual or bi-annual conference.
• We will continue to enhance our Marketplace Ministries through regular theological and book studies, quarterly workshops, career days, and the bi-annual "Gospel at Work" conference.
• We will also be hosting Marriage conferences and regular classes and events to help you grow in reflecting Christ in your marriage.
• We will also be hosting Parenting seminars in various contexts to train for parents with children ages 0-25.
• Singles: we will also host discipleship and training opportunities for singles
• In some of these ministries we could use your help. For the Men's Community, the Parent and Marriage Ministries we are looking to create advisory committees of members who can give input, direction and leadership. If you have a particular burden for men, parenting or marriage and would like to be considered for one of these advisory committees, please contact me and let me know of your particular interest.

The fourth track is called Culture. In this track, we want to equip you to engage wisely and winsomely with the current issues of our day. Our plan is to host quarterly seminars on such topics as

• Same-sex marriage
• Gender issues
• Faith and Government
• Right to Life Issues
• Other ethical issues

The fifth track is Outreach. In this track, we want to equip you to love and reach the lost through…

• Our ongoing "Introducing God" and "Walking with God" courses
• Through a small group evangelism course called "Christianity Explored"
• Through Keith Welton's apologetics course "Reasons to Believe"
• And though an Evangelism Workshop, developed in cooperation with the Missions Department

The final track is Leadership Development. In this track, we want to

• Identify and train qualified men to serve as Elders (not only our current candidates, but also future ones)
• Identify and train qualified members to serve as deacons.
• Assist the other departments in the leadership development of care group leaders, counselors, church-planters and missionaries.
All six of those tracks have a specific purpose and goal: "to equip the saints for the work of ministry" as we grow into the spiritual maturity into Christ in order "to worship God, to love one another and to make disciples of Jesus Christ."
What I have shared is our vision and strategy for the next several years. Beginning this fall, we will begin a modest and incremental implementation about which you will hear more later this summer. I believe this is God's heart and direction for his people, and I am so excited for what he's going to do!
Share this on:
---
May 1 2014 at 2:03 pm
0 Comments
---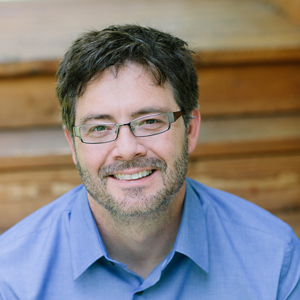 This Sunday we welcome Darrin Patrick to preach God's Word to us. Darrin is Lead Pastor of The Journey in St. Louis, Mo., and is in town for this Saturday's Men's Conference in Springfield, Va. He was able to stay over on Sunday to be with us. Come hear him at both places!
Darrin founded The Journey in 2002 in the urban core of St. Louis, Mo. The Journey has six locations and has released seven church plants. Darrin is Vice President of the Acts 29 Church Planting Network and has helped start multiple non-profits in St. Louis.
Darrin's passion is to help people know and live the gospel. After earning his B.A. in Biblical languages from Southwest Baptist University, and a Master's of Divinity (summa cum laude) from Midwestern Baptist Theological Seminary, Darrin earned his Doctor of Ministry from Covenant Seminary. Darrin has authored a number of books including Church Planter, For the City (with Matt Carter), and two books published this year: The Dude's Guide to Manhood and Replant.
Darrin is married to his high school sweetheart, Amie, and they have four beautiful children: Glory, Grace, Drew, and Delainey.
Share this on:
---
February 27 2014 at 3:55 pm
0 Comments
---
In case you weren't able to make it, here's the full video of our brief Members Meeting held on Sunday, February 23.
Share this on:
---