May 17 2016 at 3:38 pm
0 Comments
---
On Sunday, P.J. Smyth interviewed Montgomery County Executive Ike Leggett who shared about his journey from abject poverty in Louisiana, to college, law school, and ultimately, public service. Ike offered warm words of encouragement for getting involved in serving those in need in our community.
Share this on:
---
February 2 2016 at 9:30 am
0 Comments
---
Enjoy Tracy Branchaw's testimony of how God used her to start a book club that created community and strengthed relationships through fellowship. If you're interested in starting and joining a group of your own, check out Super Group Sunday after the service THIS Sunday (Feb. 7.)
I'm going to pretend I'm typing an email:
It's 2013
Dear so and so,
John and I are starting a new book club and we wanted to know if you would be interested. As you know, we've been in limbo for a year or 2 since we stopped leading a youth care group and our pastor left to start the church plant in Mt Airy. We are thinking about something different and thought that the 3 things we like best: sharing a meal, reading a good book and hanging out with folks, could combine into a potluck book club. There is a book we found that would be great to go through with others in the same season of life. It's called You Never Stop Being a Parent: Thriving in relationship with your adult children. We are inviting 9 other couples, some we know a little, some we know a lot. You may not know them at all. It's likely that not everyone will want to join the book club. We will meet once per month. I'll host the first one and I'll make the main course and then everyone can bring sides and dessert. John will lead the first meeting and you just need to read the first chapter. The book has 10 chapters so we can finish it in about 1 year. And even though our house is on the small side, we'll just pack in so it will be cozy. Then, we'll switch houses every month and whoever is hosting will throw out possible dates, make the main course and lead the discussion. That way nobody will get overwhelmed. If you want to come, reply asap and we will see you at 6:30 on Saturday.
I sent this email 3 years ago and this book club is still going strong.
Although we had lead, enjoyed and benefitted immensely from caregroups in the past, we were looking for something different. We had started a supper club with a few friends and were thinking of starting another, but it seemed too labor intensive. Then we thought about having a book club. We thought about not being with the same friends we normally gravitated toward. We didn't pick people who knew each other. All were in the same season of life-almost or absolute empty-nesters. Some had kids who were doing well, some had kids who had walked away from Christianity. Divorce, engagement, marriage, homosexuality, irresponsibility, prodigals, college issues...these were all topics that would end up being addressed in our new group with our 1st book.
Our second book was Prayer by Timothy Keller. Although it's a good book, it didn't work out very well for discussion. I hate to say it, but I'm not a silent sufferer and I complained quite a bit about how hard the book was for me (and I'd picked it!) but others were getting a lot out of it and they tolerated me. A better book for discussion might have been A Praying Life by Paul Miller, we might do that for our fourth book. We had also thought about doing a work of fiction like "Gilead" by Marilynne Robinson.
Our current book is Jesus Outside the Lines - a way forward for those who are tired of taking sides. It's about politics, poverty, money, and the institutional church. Everybody has an opinion and not everybody agrees and that's just fine.
Book clubs may or may not have the depth of discipleship of a caregroup, it depends on your vision for it.
But if you are looking for something a bit different from the norm, think about some folks that would make a diverse group, pick a great book, throw out some dates and start your new book club! It could be in your neighborhood, your school, or your place of work. And don't forget the food! That's the real reason people want to get together anyway-to eat and talk and savor the time.
If you're interested in starting and joining a group of your own, check out Super Group Sunday after the service THIS Sunday (Feb. 7.)
Share this on:
---
January 22 2016 at 12:46 pm
0 Comments
---
Here's a greeting from Mark Mitchell for your snowed-in Sunday.

P.J. Smyth messages from the last two Sundays:
"God's Sovereignty and our Faith" (from January 10)
"Outwards" (from January 17)
Share this on:
---
January 19 2016 at 12:43 pm
0 Comments
---
On Sunday, P.J. Smyth presented his 2016 "Outward Living Plan" to encourage us to make friends, build relationships with our co-workers, acquaintances and neighbors.
Download a PDF of the Outward Living Plan
Download the youth version of the Outward Living Plan
Step 1: Make Genuine Friends with Unbelievers
Think relatives, neighbors, colleagues, those with shared interests in your current rhythm of life. God has placed you!
Prioritize a few people and make it your aim to become a brilliant friend.
Pray for them.
No friends? Think about rhythms of life:
a) Gym, hairdresser, out walking, etc.
b) Hobby: running club / walking club / dog / kids sports team
c) Meals: 21 per week
Step 2: Naturally Engage on Spiritual Things
Let these friends know you are a Christian, in a natural, unforced way.
Live an attractive, authentic life, not perfect, but not high maintenance.
Be honest about your struggles: don't hold out Christianity as a self-improvement scheme. Share how your faith helps you.
Listen to your friend's problems; maybe offer to pray for them.
Ask about their faith, and just listen. You might say, "Are you a person of faith? What does that look like for you?" If they say, "I don't believe in God" say, "Tell me more about that" Don't show disapproval if you disagree with what they believe. Ask questions and listen with interest. This is what friends do! It is also an expression of love, respect and humility, and it will help you understand them better. It may also mean that in due course they are more open to hearing your view of faith.
Step 3: Draw people into your church community
Informally socially, or more formally socially, e.g., interest groups (book club, sport)
Can freeload on others' friendships. Fish as a team.
Step 4: Personal and Public Proclamation
Personal: Prepare and use personal tools:
a) Personal testimony: 30 sec and 3 min versions. Keep it real. Share how your faith helps you; e.g., stress, fear, drivenness.
b) Learn 2-4 ways to frame the Gospel
c) A stash of resources to give: "This helped me.", "I would be interested to see what you think of this."
Public: Think what's first: Social action or Introducing God course? Sunday? Particular preacher or series?
Our 2016 Goals
Invite at least one unbeliever to our Easter Service. (i.e. "A tradition we have is to go to church on Easter and then eat together, and we would love you to join us.", "Kids have a blast.", "We've got this new pommie pastor who I am still working out; would love your perspective.")
Have a couple of friendships developing nicely by the fall. This gives our church a chance to gear up in a few areas.
Download a PDF of the Outward Living Plan
Download the youth version of the Outward Living Plan
Share this on:
---
November 3 2015 at 1:44 pm
0 Comments
---
Good morning!
I was born and raised in in a small town in west Texas. For most of my adolescence, I was the typical farmer's son; going to church since birth and being raised to follow a strict moral code. It wasn't until I was 13 that I actually heard that my sin was keeping me from communion with God when my church brought in a traveling evangelist for a revival weekend. I never really considered my situation as it was easy to do living in an environment in which everyone was a Christian and no one talked about sin or hell. I remember the clear call of the Lord on my heart to believe that Christ died for me, took on my sin on the cross, and that I would be saved from separation from my creator. From that point onward, I really connected with the youth ministry and began living a life dedicated to Christ.
It wasn't until my sophomore year at Texas Tech University that the Lord impressed on me to dedicate my life to the ministry in a local church. It was a clear answer to prayer and my friends and pastor affirmed my calling. Upon graduating from Texas Tech, I realized the next step in my life was to attend a Seminary. The next five years of my life would be a priceless pursuit in knowing Christ more by attending the Southern Baptist Theological Seminary in Louisville, KY. Through the dedication of each professor to adhere closely to the word of God as it related to theology, Christian history, and doctrine forever deepened my understanding of God and his church.
Although Seminary was a wonderful experience, it wasn't the best gift that God gave me during that season of my life. Louisville is also where I met my exquisite southern bride. I'll let Alyssa share a bit more.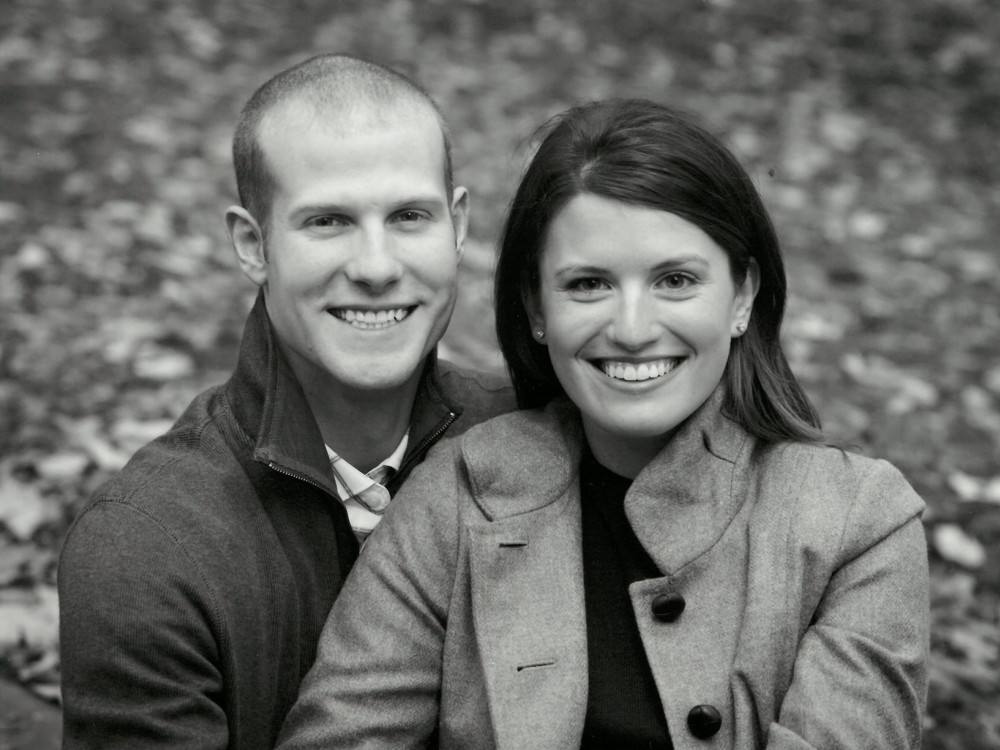 ALYSSA:
I was born and raised in Louisville Kentucky and grew up with my mom, dad and older sister. I realized my need for forgiveness from sin and the holiness of God at the early age of 5, God used my church, parents and grandparents to point me to Christ. I went on to attend Boyce College, which is the undergraduate school at Southern Seminary. It was in my freshman year that I met my handsome husband. We met through mutual friends and my good friend was dating his roommate so she would quite easily "drag" me along to hang out. Will pursued me and two years later we were married.
Our family has grown to include our first son Liam, who is five, and daughter Penelope, who now is three. And the newest addition to our family is due in June.
These past 7 years have been filled with external challenges. One of our children was born premature, we had a major house fire, and other various challenges. But God's faithfulness through our marriage has been such a gift! God has really taught us the goal is not an easy life, the goal is to know Jesus more!
WILL:
After I graduated from Southern, we moved to a small Florida town where I served as a youth pastor. I then did an internship at Sojourn Community Church in Louisville. My connection to Covenant Life came through Dave Brewer reaching out to me after some interest in my application. After interviewing at Covenant Life, both Alyssa and I knew this was the right church God was calling us to invest in. I stopped the hiring process with two other churches and decided to step out in faith that Covenant Life was where the Lord would make a path for us to serve the Middle School.
Needless to say, watching the Lord bring us through our house fire in Louisville, allow us to sell it, and then bring us here in a way that worked with both our timeline and Covenant Life's was nothing more than His wonderful work. Standing up here today, I can honestly say that He did this and we are honored to be among you. We are looking forward to growing together with you in community and serving with you in the days ahead.
Share this on:
---
September 29 2015 at 4:07 pm
0 Comments
---

"The Lord your God is in your midst,
a mighty one who will save;
he will rejoice over you with gladness;
he will quiet you by his love;
he will exult over you with loud singing."
Last Sunday we had the privilege of hearing from Sam Storms who blessed us with a very encouraging reminder of just how much God takes delight in His children. Drawing from Zephaniah 3:17, Sam taught that God's love for his children is so strong that he literally sings over us.
For those looking to dig deeper into the theme, Sam has authored a book-length version of his message entitled, The Singing God: Feel the Passion God Has for You ... Just the Way You Are. You can pick up a copy at the bookstore on Sunday, or on Amazon.
Book Description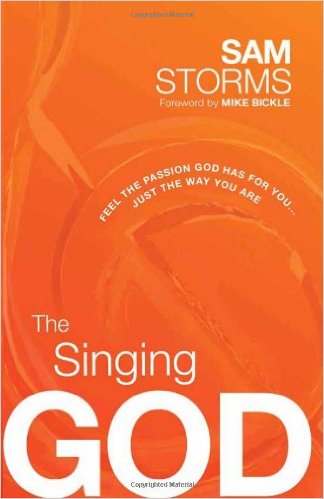 God loves us. With all our faults and failures, with all the secret sins no one else knows about. In fact, He rejoices over us so much that He breaks out in inexpressible joy and song as He thinks about us.

"The Lord your God is in your midst, a mighty one who will save; he will rejoice over you with gladness; he will quiet you by his love; he will exult over you with loud singing." —Zephaniah 3:17

That's how God feels about you! He looks at you, He thinks of you ... and He sings for joy!

In "The Singing God" Sam Storms explores God's immeasurable love for His children. You don't need to be different; you don't need to be better. You just need to know that God loves you just the way you are now ... today. When you truly believe this, you will find the strength and incentive to fight sin, experience freedom from shame, and walk in the fullness of all that God desires for you.
Share this on:
---