November 17 2015 at 12:29 pm
0 Comments
---
If you missed the service on Sunday, you'll enjoy this story that highlights how human adoption pictures the way our Heavenly Father has welcomed us as His children.
Note: This Year's Christmas offering will be held on Sunday, December 6. The offering will go to single parents in need and to the Adoption Assistance Fund which helps parents pursuing adoption cover the significant costs.
Rachael:
Hi everyone. We want you all to meet Eliza and tell you a bit about our adoption story.
Before we met, Ken and I had both had interest in adoption. I had dreamed of adopting a child someday, and Ken had numerous friends who had adopted transracially. Over time, we both grew in our awareness that human adoption is a picture of the way that our heavenly Father has adopted us into our family. John 3:1 says, "See what kind of love the Father has given to us, that we should be called children of God, and so we are." God has welcomed us into his family, and so we can welcome others into ours.
Ken:
We want to tell you a little bit about what the process was like. We decided two-and-a-half years ago to adopt. The first step was to get our homestudy done. This included interviews with social workers, home inspections and lots of legal documentation. Then we needed to save and raise the funds. We have heard it said you know we live in a fallen world because it costs $400 to abort a child, but $40,000 to adopt a child. We found that to be true. Adoption is expensive because of legal, hospital and social services costs as well as the agencies who are actually matching children with families. We spent many months getting the legal and financial means in place, and then we waited about a year for a match.
We got the call about Eliza in April, about five weeks before she was born in Florida. We hopped on a plane right away when we found out the birth mother was going into labor, but we just missed the birth by 20 minutes. Eliza had significant medical issues right away and needed to be transported to another hospital an hour away. There were a number of hours of great confusion as we tried to get a handle on how severe her issues were. That night we decided that regardless of what happened, we were going to adopt her because we felt like the Lord had led us to her. Just like you wouldn't think about turning your back on your own biological child if they had medical issues, so we decided Eliza was ours, and we weren't going anywhere without her.
Rachael:
She spent about three weeks in the NICU in Florida, during which time Rachael stayed with Eliza, and Ken spent part of the time in Florida and part of the time watching our other three kids here in Maryland. There was great joy the day when we finally were able to bring her home and our older kids could meet the sister they'd prayed for for years.
Eliza is now almost six months old and is a beloved member of our family. She has a lung condition that we are going to be helping her manage throughout her life. We don't expect that life will always be easy. There can be challenges for adopted children and their parents, just like there can be challenges in any family. But she's ours, and we look forward to raising her to know and love Jesus, together with you.
Adoption is a community project, and we couldn't be more grateful for the incredible support we had in the whole process. So many of you helped us through prayer, encouragement, financial support and watching our older kids while we were doing paperwork or away getting Eliza. We also received help from Covenant Life's adoption fund, which was a significant blessing.
Ken:
Not everyone is called to adopt. But each one of us is called to have God's heart for the orphan, the widow and those in distress. We can each play our small part, whether it be through prayer, giving or helping a family with practical needs. Thank you, church family, for the ways that you have helped us bring Eliza home, and we pray that God will continue to help Covenant Life be a place where children are adopted and grow up to know that God loves us so much that he sent us Jesus so that we could be adopted into his family.
Share this on:
---
November 3 2015 at 1:44 pm
0 Comments
---
Good morning!
I was born and raised in in a small town in west Texas. For most of my adolescence, I was the typical farmer's son; going to church since birth and being raised to follow a strict moral code. It wasn't until I was 13 that I actually heard that my sin was keeping me from communion with God when my church brought in a traveling evangelist for a revival weekend. I never really considered my situation as it was easy to do living in an environment in which everyone was a Christian and no one talked about sin or hell. I remember the clear call of the Lord on my heart to believe that Christ died for me, took on my sin on the cross, and that I would be saved from separation from my creator. From that point onward, I really connected with the youth ministry and began living a life dedicated to Christ.
It wasn't until my sophomore year at Texas Tech University that the Lord impressed on me to dedicate my life to the ministry in a local church. It was a clear answer to prayer and my friends and pastor affirmed my calling. Upon graduating from Texas Tech, I realized the next step in my life was to attend a Seminary. The next five years of my life would be a priceless pursuit in knowing Christ more by attending the Southern Baptist Theological Seminary in Louisville, KY. Through the dedication of each professor to adhere closely to the word of God as it related to theology, Christian history, and doctrine forever deepened my understanding of God and his church.
Although Seminary was a wonderful experience, it wasn't the best gift that God gave me during that season of my life. Louisville is also where I met my exquisite southern bride. I'll let Alyssa share a bit more.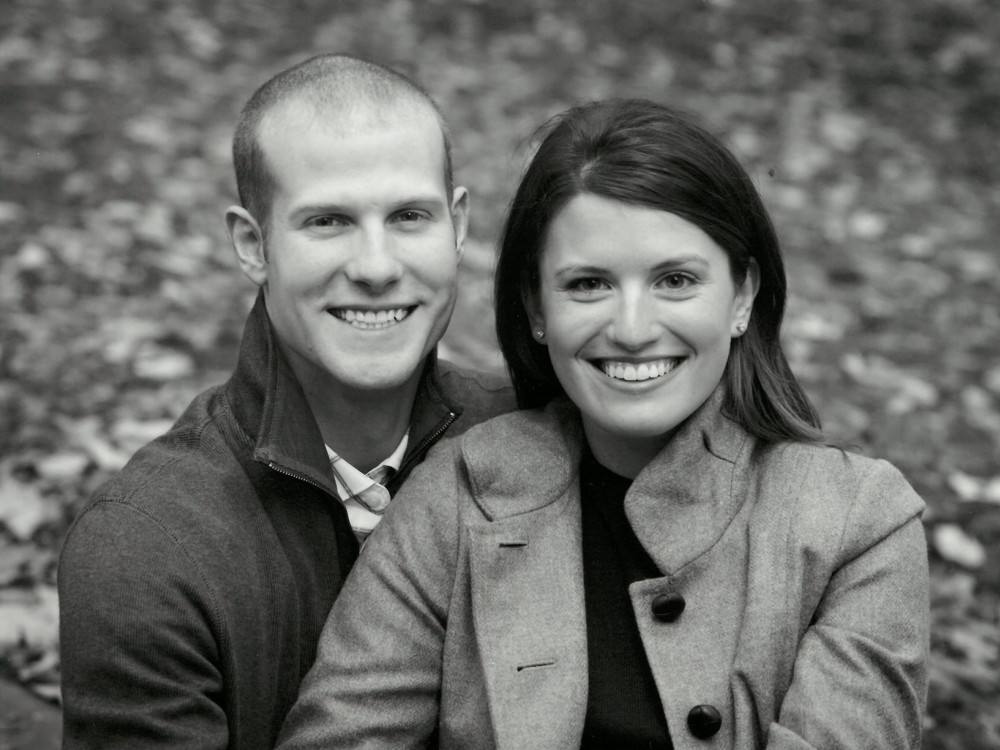 ALYSSA:
I was born and raised in Louisville Kentucky and grew up with my mom, dad and older sister. I realized my need for forgiveness from sin and the holiness of God at the early age of 5, God used my church, parents and grandparents to point me to Christ. I went on to attend Boyce College, which is the undergraduate school at Southern Seminary. It was in my freshman year that I met my handsome husband. We met through mutual friends and my good friend was dating his roommate so she would quite easily "drag" me along to hang out. Will pursued me and two years later we were married.
Our family has grown to include our first son Liam, who is five, and daughter Penelope, who now is three. And the newest addition to our family is due in June.
These past 7 years have been filled with external challenges. One of our children was born premature, we had a major house fire, and other various challenges. But God's faithfulness through our marriage has been such a gift! God has really taught us the goal is not an easy life, the goal is to know Jesus more!
WILL:
After I graduated from Southern, we moved to a small Florida town where I served as a youth pastor. I then did an internship at Sojourn Community Church in Louisville. My connection to Covenant Life came through Dave Brewer reaching out to me after some interest in my application. After interviewing at Covenant Life, both Alyssa and I knew this was the right church God was calling us to invest in. I stopped the hiring process with two other churches and decided to step out in faith that Covenant Life was where the Lord would make a path for us to serve the Middle School.
Needless to say, watching the Lord bring us through our house fire in Louisville, allow us to sell it, and then bring us here in a way that worked with both our timeline and Covenant Life's was nothing more than His wonderful work. Standing up here today, I can honestly say that He did this and we are honored to be among you. We are looking forward to growing together with you in community and serving with you in the days ahead.
Share this on:
---
September 29 2015 at 4:07 pm
0 Comments
---

"The Lord your God is in your midst,
a mighty one who will save;
he will rejoice over you with gladness;
he will quiet you by his love;
he will exult over you with loud singing."
Last Sunday we had the privilege of hearing from Sam Storms who blessed us with a very encouraging reminder of just how much God takes delight in His children. Drawing from Zephaniah 3:17, Sam taught that God's love for his children is so strong that he literally sings over us.
For those looking to dig deeper into the theme, Sam has authored a book-length version of his message entitled, The Singing God: Feel the Passion God Has for You ... Just the Way You Are. You can pick up a copy at the bookstore on Sunday, or on Amazon.
Book Description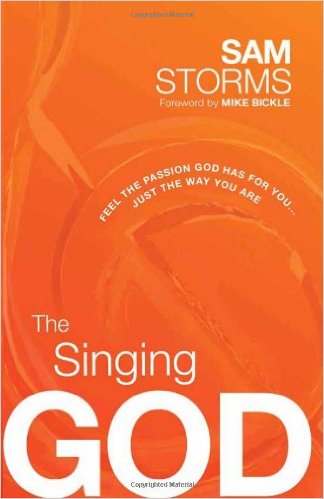 God loves us. With all our faults and failures, with all the secret sins no one else knows about. In fact, He rejoices over us so much that He breaks out in inexpressible joy and song as He thinks about us.

"The Lord your God is in your midst, a mighty one who will save; he will rejoice over you with gladness; he will quiet you by his love; he will exult over you with loud singing." —Zephaniah 3:17

That's how God feels about you! He looks at you, He thinks of you ... and He sings for joy!

In "The Singing God" Sam Storms explores God's immeasurable love for His children. You don't need to be different; you don't need to be better. You just need to know that God loves you just the way you are now ... today. When you truly believe this, you will find the strength and incentive to fight sin, experience freedom from shame, and walk in the fullness of all that God desires for you.
Share this on:
---
September 28 2015 at 2:38 pm
0 Comments
---
Below is the text of Mark Mitchell's update from Sunday morning, September 27. Church members: For the meeting schedule over the next two weeks and to submit comments or questions, see covlife.org/lpsearch.
Good morning, everyone.
This past Thursday through Saturday the elders met together on our fall retreat to consider the Search Team's recommendations and written report on the Lead Pastor search process and to discuss next steps.
Many of you were praying for us. Many of you were even fasting on our behalf. And there's just no way that we can thank you enough. We believe God heard and answered your prayers. Our conversations, our times of seeking the Lord, were marked by faith, unity, a fruitful discussion together, and a wonderful sense of God's peace—and we know that is in no small part due to your prayers. So on behalf of all the elders we want to say, thank you.
Here's the update: the 11 person Search Team made up of eight members and three elders met from April through September, and after many, many hours given to prayer, gathering input from the congregation, viewing resumes, conducting interviews and listening to sermons, the search team has recommended P.J. Smyth to the Board of Elders for the role of Lead Pastor.
[Applause] Very appropriate. P.J. would be blessed by your enthusiastic reponse.
After much discussion and prayerful consideration, the Board of Elders enthuiastically believes that P.J. should be our next Lead Pastor. We believe that God has been directing our path over these last few months and has provided this man as a gift to our church. As we've gotten to know P.J., we believe his godly character, his pronounced humility, his leadership gifting, and proven fruitfulness in ministry make him an excellent choice as Lead Pastor to serve our congregation, Covenant Life Church, for the foreseeable future.
He's aligned with our doctrine and values, committed to team and accountability, he is eager to grow and learn from us, and he passionately loves Jesus, His church and His mission—and as the Board of Elders we heartily commend him to you, the congregation.
So where do we go from here?
The process is not over. There are additional steps that need to take place involving the Smyths, congregational affirmation, and further opportunities for your participation as members.
First, the Smyths: The Elders had a brief conversation with P.J. and Ashley yesterday, via FaceTime, where we formally invited P.J. to consider being our Lead Pastor. And it was moving to see how P.J. and Ashley received that invitation. They were humbled and excited and really filled with anticipation for the next step. They plan to formally repond to us by next Sunday, so please be in prayer for the Smyth family in what will no doubt be a very emotional week for them as they process this with their elders and with their congregation.
Second, if the Smyths accept our invitation, a congregational vote of affirmation is necessary in order for this decision to be finalized. Due to issues relating to immigration, the earliest that this can take place is still months away. And the earliest the Smyths could arrive would be somewhere between January and April of next year.
Finally, we recognize that you will need time as a congregation to hear more from the Search Team and the elders and to engage more with P.J. as our Lead Pastor candidate. We're excited about walking through these next steps with you. So we've got a few meetings planned, and I want to fill you in on those at this time:
This has been just a brief update, so I understand if many of you still have questions. We want to invite you to seek out the elders. We are eager to have conversation with you if that would serve you to any degree. But we especially hope that you'll participate in these upcoming meetings that have been planned, because there's much more information to be shared there, that we think you'll find it to be very helpful.
Here's my final thought: some of you, as we've just experienced, are very, very excited about this news. But we also understand that there are some who still have many questions, perhaps about the process, about a variety of different things, and so you're maybe a bit more cautious and guarded. We're a local church made up of diverse people, so a variety of perspectives is understandable and to be expected.

I want to exort all of us, no matter where we are, to keep our eyes fixed on Jesus Christ, the Author and Perfector of our faith, and the Sovereign Head of His church. And let's look to Him with eyes of faith and continue to pray as He taught us to pray: "Hallowed be your name, your kingdom come, your will be done." We want to maintain that heart, that posture over next several weeks and months as we move towards finalizing this decision.
I want to leave you with these encouraging words from Psalm 33:
"The counsel of the LORD stands forever, the plans of his heart to all generations. Blessed is the nation whose God is the LORD, the people whom he has chosen as his heritage! Behold, the eye of the LORD is on those who fear him, on those who hope in his steadfast love, Our soul waits for the LORD; he is our help and our shield. For our heart is glad in him, because we trust in his holy name. Let your steadfast love, O LORD, be upon us, even as we hope in you." (Psalm 33:11-22 ESV)
Amen.
Share this on:
---
September 22 2015 at 2:50 pm
0 Comments
---
Here's Kevin Rogers' update from Sunday on the Lead Pastor Search. Note that he invites us to pray along with the elders this Thursday evening as they are on retreat. Thursday evening is the start of the retreat and a particular time when the elders will be seeking the Lord together for wisdom and direction.
Transcript:
Before Greg comes to preach I want to take just a moment this morning to update you on where we are on the Lead Pastor Search.
Hopefully you've seen Mark's recent emails the last couple of weeks where he's been able to share more information about this, but after months of surveys and listening to the congregation, interviews, and prayer and debate among themselves, the Lead Pastor Search Team submitted, last week, their report to the Elders.
I'm sure it goes without saying that this is an incredibly significant time for us as a church. We are so grateful as elders for how seriously you've taken this. We've received many good questions and input from you—we're very, very grateful for that.
Well, just as the catechism question reminded us earlier, I'm so grateful that we're not alone at this significant time in our church history. It's so good to know that God is with us. I don't know about you, church, but there have been times throughout this process, for me, I've been tempted to be anxious about this. It's kept me up at night a couple times just thinking through, ok, what are the different parameters? What are the things that could happen? Who might we get? What will it be like on the other side of all this? Taking this process very seriously is extremely important, and we want to do that, absolutely.
But we would be terribly misguided if we walked through this process without involving the God of the Universe and the Head of our Church deeply in it. Amen?
The Search Team has prayed throughout this process, and this coming week, the Elders, in God's providence, have a retreat coming up. We're grateful that this report has come just before our retreat, and we're going to be taking several days to process the report for ourselves and really seek to entrust this to the Lord.
And so church, I want to ask you if you would consider praying with us Thursday evening, in particular, if you want to note that. That's a particular time when we're going to be seeking the Lord together for this next step. Please be praying with us Thursday night as we seek the Lord for God to appoint the man that He has for this role.
On October 4, we're planning to share more detail with you about the Search Team's process and what we believe the Lord is saying the next steps are, so you can anticipate that.
Share this on:
---
June 29 2015 at 12:15 pm
0 Comments
---

This past Sunday we made reference to a statement supported by many evangelical leaders in response to the recent Supreme Court decision to legalize same-sex marriage. Our quantity of hard copies disappeared pretty quickly, so we wanted to point to it here. You can download the statement or view it online.
The statement, posted by The Ethics & Religious Liberty Commission, is titled, "Here We Stand: An Evangelical Declaration on Marriage." It recommends six points of engagement by the church:
• Respect and pray for our governing authorities even as we work through the democratic process to rebuild a culture of marriage (Rom. 13:1-7);
• Teach the truth about biblical marriage in a way that brings healing to a sexually broken culture;
• Affirm the biblical mandate that all persons, including LGBT persons, are created in the image of God and deserve dignity and respect;
• Love our neighbors regardless of whatever disagreements arise as a result of conflicting beliefs about marriage;
• Live respectfully and civilly alongside those who may disagree with us for the sake of the common good;
• Cultivate a common culture of religious liberty that allows the freedom for those who live and believe differently to prosper.
The statement closes with a pledge to "...stand steadfastly, faithfully witnessing to the biblical teaching that marriage is the chief cornerstone of society, designed to unite men, women and children. We promise to proclaim and live this truth at all costs, with convictions that are communicated with kindness and love."
Share this on:
---