October 13 2014 at 9:58 am
0 Comments
---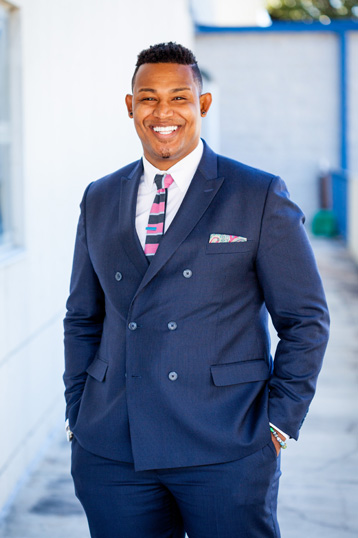 All are invited to join us Sunday, October 26 at 10 a.m. to hear guest speaker Léonce Crump, lead pastor of Renovation Church in Atlanta, Ga., speak on the role and importance of diversity in the kingdom of God.
Originally from Louisiana and raised Catholic, Léonce began following Jesus at age 16. Always an athlete and a talker, Léonce outran his first mall security guard (and pregnant mother) at age 3, and spent most of his grade school years talking with his principals on the subject of public speaking during class. He has been in ordained ministry for nine years, is a graduate of the University of Oklahoma and holds Masters degrees in Criminal Justice, with a focus on Case Law, Missional Leadership, and is currently finishing his Masters of Divinity at Reformed Theological Seminary.
At Oklahoma he was an All-American wrestler and played defensive end on the Sooner football team. After college he competed to make the world team in wrestling, played professional football for the New Orleans Saints and coached collegiate wrestling. He experienced an extended time of rebellion and running from God during college, but after 22 months of living as though he were not a Christian he surrendered to Jesus and ultimately to God's calling into ministry.
Léonce pastored in three other churches prior to coming to Renovation Church, and started and led three college and young adult ministries. In 2006 he felt called to plant a church and through prayerful seeking of direction settled on the under-served area of downtown Atlanta. In early 2008 he and his wife moved to Atlanta from Tennessee to begin the process of planting Renovation Church. In 2009 Léonce was assessed and approved as a member of the Acts 29 church planting network and began a partnership with Perimeter Church in Atlanta in their commitment to local church planting.
Léonce and his wife Breanna have two daughters and have lived in the Grant Park community of Atlanta for over four years.
Share this on:
---
June 29 2014 at 4:01 pm
0 Comments
---

Update, July 19, 2014: All five Leadership Team updates have been given now. Please see the links below to review them.
Over five consecutive Sundays in June and July, the pastors who oversee each of our Leadership Teams will briefly share their vision and ministry goals, and we'll take time to pray for the work of their teams. This is an opportunity to hear how we're seeking to advance our church's mission this year in five key ministry areas.
None of the ministry areas are new to our church. What is new is that the responsibility to develop and execute a multi-year strategy for these ministry areas has been consolidated under the five Leadership Teams.
As the Sundays go by, we will post recaps of the leaders' remarks here on the church blog and link to them below.
Schedule
June 15 - Equipping & Training | Don DeVries
June 22 - Care & Counseling | Joe Lee
June 29 - Community Life | Adam Malcolm
July 6 - Missions | Gregory S.
July 13 - Student Life | Dave Brewer
Share this on:
---
May 1 2014 at 2:03 pm
0 Comments
---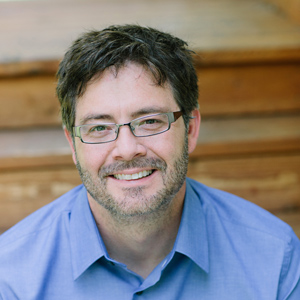 This Sunday we welcome Darrin Patrick to preach God's Word to us. Darrin is Lead Pastor of The Journey in St. Louis, Mo., and is in town for this Saturday's Men's Conference in Springfield, Va. He was able to stay over on Sunday to be with us. Come hear him at both places!
Darrin founded The Journey in 2002 in the urban core of St. Louis, Mo. The Journey has six locations and has released seven church plants. Darrin is Vice President of the Acts 29 Church Planting Network and has helped start multiple non-profits in St. Louis.
Darrin's passion is to help people know and live the gospel. After earning his B.A. in Biblical languages from Southwest Baptist University, and a Master's of Divinity (summa cum laude) from Midwestern Baptist Theological Seminary, Darrin earned his Doctor of Ministry from Covenant Seminary. Darrin has authored a number of books including Church Planter, For the City (with Matt Carter), and two books published this year: The Dude's Guide to Manhood and Replant.
Darrin is married to his high school sweetheart, Amie, and they have four beautiful children: Glory, Grace, Drew, and Delainey.
Share this on:
---
January 25 2014 at 2:47 pm
28 Comments
---

UPDATE (Monday morning, January 27):
Yesterday afternoon, the Lowe family asked that we pass on to you this brief report on Emma's condition.
---
ORIGINAL POST:
Many in our church and community are grieving in the wake of the traffic accident yesterday in front of the church, which resulted in the death of one Covenant Life School school student and very serious injuries to others. We will be taking tomorrow morning's service to look to God and his Word for comfort and peace in the midst of this troubling time.
Please pray for the French and Lowe families, those in the two vehicles that were in the accident, and all in the community who have been affected. We as a church family also grieve for the family of Suzanne Snyder, a long-time and beloved member of the church who went to be with the Lord this week.
As Christians we do not grieve as those without hope, but instead have hope beyond the grave. The community is invited to join us tomorrow morning at 10 a.m. for our Sunday service, as well as at 6 p.m. on Sunday evening for a Community Prayer Vigil.
Share this on:
---
June 13 2013 at 5:51 pm
2 Comments
---

This month we're taking a break from our study of the gospel of Matthew. I believe the Lord is leading us to work our way through the 12th chapter of Hebrews.
We know that "all Scripture is breathed out by God and profitable for teaching, reproof and for training in righteousness" (2 Timothy 3:16). It's all part of the living and active Word of God (Hebrews 4:12). We need all of it. But isn't it true that at certain times in our lives certain parts of Scripture seem to speak so directly to our circumstances that the breath of God's Word feels like a mighty wind? The Word doesn't just speak to us in those moments; it feels like it thunders! And the living and active Sword of the Spirit seems to pierce even more deeply.
That's how I feel about Hebrews 12 right now for myself personally and for our church family as a whole. In so many ways this chapter with its 29 verses speaks to where we find ourselves. We're facing disorienting challenges. Many of us feel weary and discouraged. Hebrews 12 calls Christians to endurance and faith. It speaks to God's purpose in painful circumstances. It addresses the temptations we face in times of difficulty. And most importantly it holds forth Jesus. Hebrews 12 calls us to fix our eyes on him and to remember the unshakeable nature of his kingdom.
So Lord willing, for the next five weeks, I'm going to preach Hebrews 12 to you, and to me. And I'm asking the Lord to send his Holy Spirit and do something deep and powerful and lasting in our hearts through his living Word.
—Joshua Harris
Messages
June 9: The Race of Faith
June 16: Disciplined for Our Good
June 23: Make Straight Paths
June 30: Are We There Yet?
July 7: The Unshakeable Kingdom
Share this on:
---
March 15 2013 at 10:04 am
0 Comments
---

Good Friday Service | March 29 | 7 p.m.
Join us as we remember Jesus Christ's suffering to pay for our sins.
Child care provided for infant to 5th grade
Order of Service
Easter Services | Sunday, March 31 | 9 & 11:30 a.m.
A celebration of the resurrection of Jesus Christ
Child care provided for infant to 5th grade
What to expect at Covenant Life
Directions to the church
Share this on:
---