March 7 2011 at 4:51 pm
2 Comments
---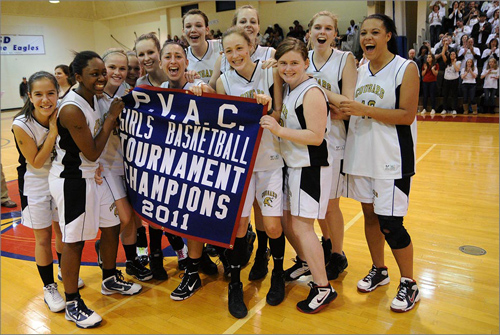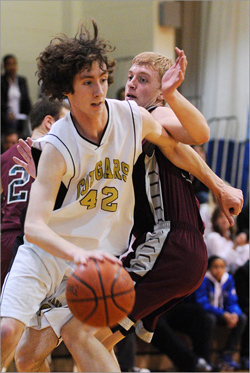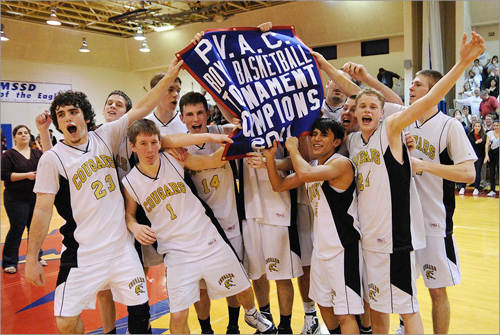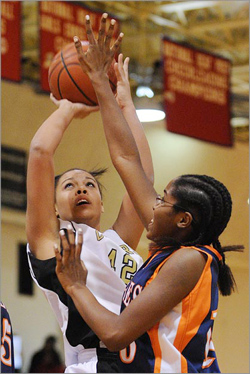 What a memory! Roughly 600 screaming fans dressed in white were on hand at Model Secondary School for the Deaf on Saturday, February 26, to watch the Covenant Life School boys and girls varsity basketball teams win back-to-back championship games for the second year in a row!
The Lady Cougars, behind fourth-year head coach Dave Marable, led for most of the game and won in convincing fashion against Grace Brethren School. As she's done all year, Kristen Mstowski (tournament MVP) led the way in scoring for the Cougars. The girls came into their fifth championship game in five years with an undefeated schedule and brought home their tenth conference basketball banner. The team is coached by Dave Marable and Wayne Cates.


The boys, led by fifth-year head coach Jim Lutz, won their second conference championship in dramatic fashion with an incredible come-from-behind victory. The guys were behind 12 points with two minutes left, but they refused to buckle under pressure in an intense game where Nick Riddlesburger and Daniel Ferry (tournament MVP) made key shots to bring home the second boys' championship banner. The boys are also coached by Bob Ferry. Both teams compete in the Potomac Valley Athletic Conference (PVAC).
We are so proud of the way these players have reflected the Savior throughout the season to opposing teams, fans and officials. Many times we've received encouraging notes from others outside Covenant Life School who enjoyed watching our team play with sportsmanship and class. Well done!
—Kris Marcantonio, Middle School Principal, Athletic Director
(Photos by Andy Alonso)
Share this on:
---