Who We Are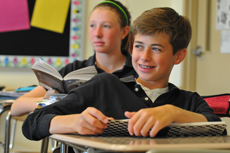 Covenant Life School is passionate about preparing youth for the unique call God has on their lives. We are devoted to supporting parents in Covenant Life Church and other local churches who want to educate their children with strong Christian teachers and from a biblical worldview. For more in-depth information, visit the school website.
Our History
Covenant Life Church began an educational ministry in 1979 with roughly 40 students. Today, Covenant Life School is a dually accredited K-12 Christian day school with a strong academic tradition, a competitive interscholastic athletics program, and a pervasive emphasis on character development and spiritual formation.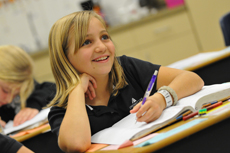 In 1995, shortly after occupying the first phase of our current church building, a high-school program was added, and the first class of seniors graduated in June, 1998. Since then CLS has graduated more than 225 students. Graduates have enrolled in all of the leading colleges in the area and earned Covenant Life School a strong reputation for developing students for future success as leaders, learners and contributing community members. Covenant Life School continues to be a growing school distinguished by a deep level of commitment to spiritual formation and a Christ-centered classroom education.
Our Vision
Our vision is seeing our graduates engaging their world with lives forged by God's Word.
Our vision statement paints a vivid picture of our desired outcome as a school, one which inspires and energizes our community. It describes what our students will be like if we serve them effectively.
Our Mission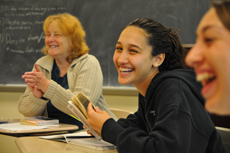 Our mission is to educate students who will think biblically and live passionately for Christ.
Our mission statement describes what we will offer our students in order to fulfill our vision. This education will prepare our students for the call of God on their lives (2 Timothy 2:20-22) by shaping thinking, building a biblical worldview, and imparting values for a lifetime.
Our Values
Our core values flow out of our philosophy of education and express what the Covenant Life School community believes. The following values guide our practices in fulfilling our mission:
Love for God | We pursue a personal relationship with God through Jesus Christ.
Devotion to Truth | We pursue, promote, and defend biblical truth in all subjects.
Love for Learning | We cultivate habits that will help pursue a life of learning.
A Biblical Worldview | We engage the world of ideas with biblical discernment.
Partnering with Families | We work closely with parents in the task of educating and training their students.
Accreditation
Covenant Life School is accredited by the Middle States Association of Colleges and Schools as well as by the Association of Christian Schools International.