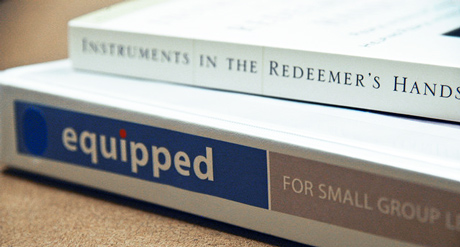 "Equipped: for Small Group Leadership" is a training program to prepare church members for small group leadership. Prospective leaders grow in understanding the purpose, goals, and methods of building a small group and then practice leadership skills during the training sessions.
God holds pastors accountable for the spiritual care and training of the members of their church. Their job is not just to teach the congregation and care for individuals, but to train church members with these same skills so that the church can grow and increase in both numbers and spiritual maturity (Ephesians 4:11-12). A well-organized community of small groups, carefully overseen by pastors and led by qualified men and women can move a church a long way in the accomplishment of these goals.
The Equipped course is designed to follow another course of study developed by Covenant Life Church called "Invest." Invest seeks to instill in church members the spiritual discipline of study and a love for knowing God through theology. Without a fundamental grasp of who God is and how he has remedied the problem of our sin through the gospel, a small group leader will be ill-equipped to lead a group. Equipped is based on the premise that its participants have done the theological study that forms the backbone of any small group fellowship.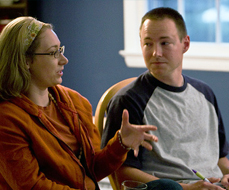 Training in Equipped takes place in three ways: 1) by modeling the leadership and "feel" of a typical small group, 2) by leading discussions that allow the participants to understand new concepts, and 3) by giving participants the opportunity to lead and to receive evaluation of their leadership.
The first half of the course uses discussion and care for group members which allows the teacher to model effective group leadership. Beginning with Session 5, group participants lead in caring for one another and lead discussion of a book chapter. Whether the pastor or a participant leads, time should be given to evaluating the application of leadership skills based on the principles taught in the course. This not only teaches each member of the group how to improve, but it also creates an atmosphere for constructive evaluation, correction, and growth. The pastor who teaches should invite the group's evaluation of his own leadership, modeling his own desire to grow and change in his skills.
For more information, on Equipped classes, contact Rebecca Duberstein.