Invest is a 12-week class that covers the essential doctrines of Christianity. Invest will help you grow in your knowledge, application and articulation of God's Word and better know and glorify him in all of life.
SCHEDULE
The course meets Saturday mornings at 8:30 a.m. in room 228. Dates for our 2015-2016 Invest Group are:
• October 3, 17, 31
• November 14 (in Spurgeon Room)
​• December 5 & 19
​• January 9 & 23
​• February 6 & 20
​• March 5 & 19
INVITATION FROM ROBIN
From course instructor, pastor Robin Boisvert: Are you lacking a solid foundation in your Christian faith? Or perhaps you feel perplexed by different interpretations you've heard about some important doctrine. Maybe you are a new Christian longing to know God more deeply. Or perhaps you've been a believer for a long time, but feel yourself drifting.

Consider joining us for the "Invest" class which begins October 3. Giving your time to the study of basic theology (which is what we'll be doing) is the best kind of investment you can make, for theology is literally the study of who God is and what He has said to us in the Bible.

Paul encouraged the Christians in Ephesus to press on to maturity, "so that we may no longer be children, tossed to and fro by the waves and carried about by every wind of doctrine …." Our goal is to gain an understanding of the basic teachings of the Bible and how they fit together. Such knowledge is truly the basis of an abundant life in Christ.
COURSE DETAILS
Format: Each class is a combination of teaching and group interaction. There will be times for participants to volunteer in leading a discussion on an article, chapter, or even Bible passage.
Preparation for Each Session: Invest participants are asked to 1) prioritize the meetings, 2) read the material, and 3) participate in discussion over the material. There may be times where you are unable to attend or read all the material, but we ask each person to make every effort to accomplish these three things. Reading the material and being ready for discussion makes the time fruitful for everyone.
Assignments: The assignments for each week are detailed in the Course Outline. They consist of readings in Bible Doctrine and other articles. The articles are often practical and are important, but the Bible Doctrine chapters are the priority. Each week's assignment has a key text that has a strong connection to the week's topic. Please read this text and familiarize yourself with it.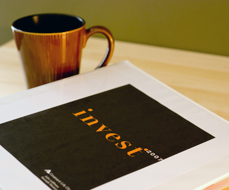 INVEST WILL HELP YOU TO:
1. Deepen your relationship and knowledge of God by studying core doctrines of the Christian faith
2. Equip you to competently connect important truths of the faith to specific everyday situations
3. Inform you on the primary Bible texts for key doctrines
4. Prepare you to lead others toward a deeper knowledge and relationship with God
5. Acquaint you with Covenant Life Church's application and practice of core doctrines
6. Grow your relationships with other believers by studying theology in community
REGISTER
Please e-mail Deborah Burgess or call her at the church office with questions about the course and upcoming classes.