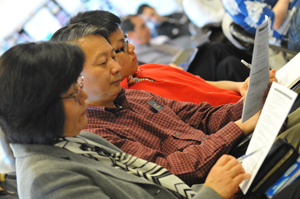 Sunday Classes provide members and friends of Covenant Life Church with a steady diet of in-depth teaching in the critical areas of the Bible, theology and church history. Taught by the pastors and occasional guests, all classes are designed to further your knowledge and understanding of who God is.
Sunday Classes are part of a core curriculum that stretches over three to four years. The goal is to cover all of the Bible and important theological topics, and enable you to track your progress through the sequence of classes.
You don't have to be a scholar to benefit.
The classes are aimed at everyone high school age and up.
All that is required is a hunger to learn and a willingness to consider what you are hearing.
See below for info on the current class.


February 2013 Class | No class scheduled at this time
December Class | Church History: Pre-Reformation Period

Dates: December 2, 9, 16 and January 6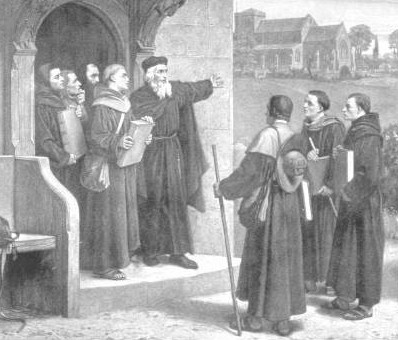 Time: 11 a.m. to noon
Location: Room 156
Join Robin Boisvert as we continue our study of Church History. We will be covering important events and influential men and women that led up to the Protestant Reformation. Come learn how God significantly worked through such pre-Reformation figures such as John Wycliffe and John Hus - and how the road was paved for the emergence of Martin Luther.
All are welcome. No registration is required.