Ready for MW17?
God sent his Son into the world to redeem a people for himself ... and now he sends us into the world on four fronts of mission: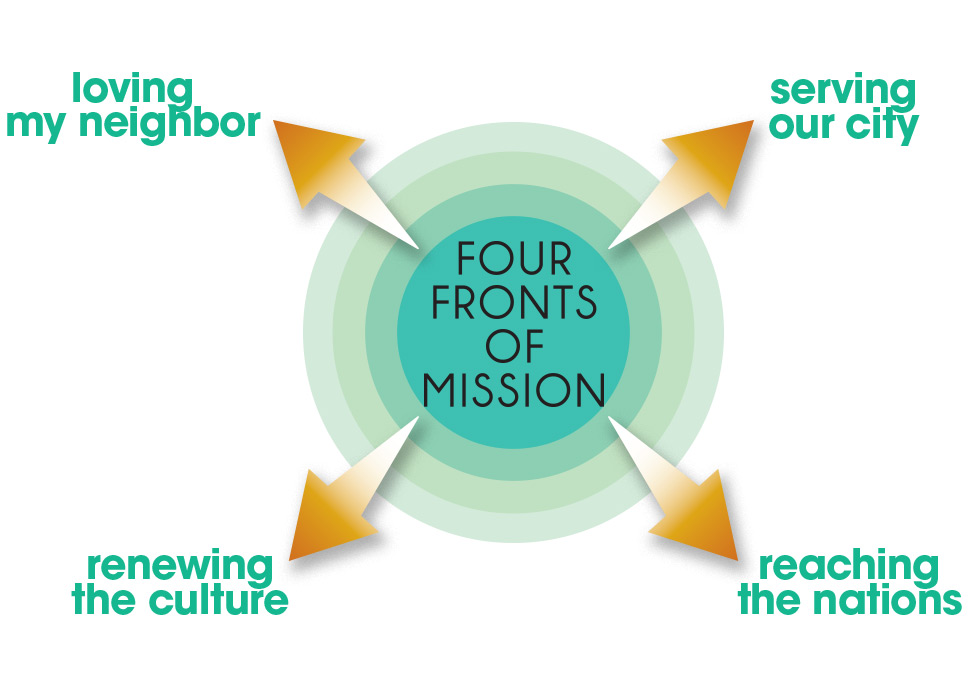 Highlights
Mission Weekend 2017 will touch all four fronts with a special focus on loving my neighbors.
Lex Loizides, a gifted evangelist and pastor from South Africa, will show how the good news of the gospel naturally turns us "inside out" to love and serve those around us.
Kids (ages 3-14) will circle the globe and learn about unreached people groups during the Kids Activity.
Hang out with friends at our movie night on Saturday (hosted by the youth missions teams).
And be sure to invite neighbors and coworkers to the weekend finale—a special outreach service followed by our Community Festival.