December 16 2013 at 4:05 pm
0 Comments
---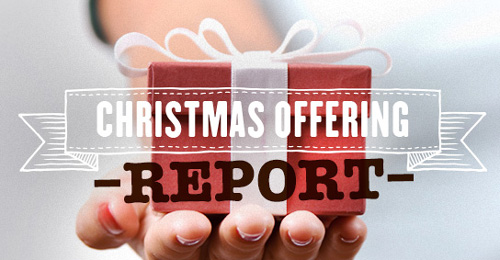 Thank you to everyone who participated in our annual special offering!
As of today, we have received a total of $39,688.50! These funds will be used to care for single parents in our church this holiday season and bless a number of local ministries that serve our community. These ministries include:
• Every Day Is Christmas
• Good News Jail And Prison Ministry
• Shady Grove Pregnancy Center
• Rockville Pregnancy Clinic
• Germantown Pregnancy Choices
• Local Women's Shelter
Thank you for your generosity and exemplifying our Savior's love and compassion for others!
Share this on:
Facebook

Twitter

Google+

Email

ShareThis
---
December 9 2013 at 6:45 am
0 Comments
---
Our annual mission trip to Uganda is coming up in January, and the team is collecting supplies to give to students they'll be working with. If you'd like to contribute any of the following, please label items "Uganda" and drop them off at the church office between December 12 and 22.
1. School kits (in a gallon Ziploc). There are 250 children enrolled in the Alpha and Omega Vocational Secondary School. The goal is to provide each high school student with a kit containing the basic supplies required for their educational experience.
• pencils/sharpener/erasers
• colored pencils
• math kit (protractor, ruler, compass)
• $1 for notebook paper to be purchased in Uganda
• markers
• $5 for a scientific calculator to be purchased in Uganda
• toothbrush/toothpaste
2. Reading glasses of various prescriptions (collecting 100 pairs)
3. Used, close-toed shoes for children and adults
For more information, e-mail .(JavaScript must be enabled to view this email address), or call 301-335-7818. Thanks in advance for your gifts!
Share this on:
Facebook

Twitter

Google+

Email

ShareThis
---
December 2 2013 at 12:33 pm
0 Comments
---
OneU-MC (Montgomery College) team leader Angel Cabrera recently shared his gratitude with the pastors and staff for their support of the new campus ministry, citing two stories of God's faithfulness to reach students through OneU-UMD's ministry (The University of Maryland). Check out his letter below and the OneU website to learn more about OneU and support its mission to impact a global campus for Jesus.
Dear Covenant Life,

Because of your generous gift to OneU, I am now able to fully give myself to the MC campus! Thank you! I am beyond grateful for you. I am excited for this first semester of investing into the campus.

One of the main reasons our team views MC as strategic is because of its international student population. There are 168 nations represented at MC! What a joy to be able to partner with what God is calling us to do globally through a local campus.

I also wanted to share two stories that have recently come in from the University of Maryland (UMD) team. I pray that we will have similar stories to share from MC as we begin to infiltrate that campus with the gospel:

The first story is of an Islamic exchange student and his wife who lived near our staff. We would have dinners, Bible studies, and simple times of fun with them. They had complications with their twins (who were born pre-maturely), so our team of staff and students would regularly come together to help meet their practical needs. This couple was dumbfounded as to why we would do this … and it allowed for even more gospel conversations. We told them that because we have received the ultimate gift in Jesus, we were free to give our material possessions to those in need.

This student recently sent our team a message that he is reading a Bible that he keeps hidden in his clothes now that he's back in his homeland. He is also currently reading "Mere Christianity" by C.S. Lewis and wants to Skype with us to converse more about Christianity and the Trinity. Isn't this awesome?

Recently, a Lebanese missionary ministering in another Muslim nation was beaten with a rod for sharing the gospel. While we pray for bold missionaries to be developed and deployed in all nations that are closed to the gospel, we are actively doing what we can to reach them right here in our backyard. Please continue to pray for our efforts and the efforts of the men and women who boldly proclaim Christ in-country.

We also had the opportunity to befriend and share the gospel with a student from China. She would faithfully come out to our weekly "Story of God" study and as a result of the Spirit's work, placed her faith in Jesus last fall. We were able to have a lot of conversations with her about not only embracing her faith in the Savior, but taking this good news to her own country as well.

Recently, she sent us an e-mail saying that she has been sharing her faith with her family in Asia. Her mother has started attending a local church after seeing tangible ways that the gospel has transformed her daughter's life. Praise the Lord!

My prayer is that we would hit the 168 nations represented at MC with a movement only the gospel and the Spirit could get the credit for.

Thank you for your gifts, your partnership and your prayers!

—Angel
Share this on:
Facebook

Twitter

Google+

Email

ShareThis
---
November 27 2013 at 12:32 pm
0 Comments
---
This is our fifth post recapping what various pastors shared at the November 17 Members Meeting. Previous posts:
• Part 4: Isaac Hydoski on Small Group Ministry
• Part 3: Kenneth Maresco on Non-Staff Elders
• Part 2: Don DeVries on The Role of a Pastor
• Part 1: Mark Mitchell on Reorganization
---
Braden Greer on "Governing Documents" – Sunday, Nov. 17
Back in April of this year we decided to delay the ratification of our church constitution. We had made a lot of good progress, but there were two main reasons the delay seemed prudent:
1. We had begun work on six priorities early in the year (agreeing on strategic vision, reorganizing the staff, creating a process for installing non-staff elders, evaluating the role of a pastor, etc.) and realized that the outcome of these projects would likely impact our governance structures.
2. Members gave helpful counsel when we presented the previous drafts of the constitution that clarified the need to do more work on our primary governing documents.
Robin, Keith and I were tasked by the Board of Elders to refine and simplify:
• The Statement of Faith
• The Constitution
• The Membership Agreement
Orderly governance documents and structures don't make ministry happen—but they are necessary to provide the context for peaceful decision making and handling of difficult situations.
God has always sought peace with his people, and that peace was founded on the clarity of the Covenants he made with his people. These Covenants spelled out expectations and consequences. Working from a similar principle, governing documents should be designed to foster unity of doctrine and practice and clarify expectations and consequences for the entire congregation. This helps give guidance when navigating day-to-day decisions and the more occasional difficult situations that arise in the life of a church.
To get input and perspective, we have assembled a team of seven members who are critical thinkers with theological acuity.
Here's the basic process that we are following for each of the three documents:
1. Send the proposed draft to the seven members.
2. Ask them to read it carefully and send any and all feedback.
3. Then we gather in person to discuss any feedback that needs further explanation and to work together towards solutions.
4. Then Robin, Keith, and I will review the proposed changes.
5. We will then submit these documents for review to the entire Board of Elders.
6. The Board will carefully review and vote on whether to provisionally approve these documents.
7. Next the documents will be presented to the congregation for review and discussion and eventually put to a vote of ratification.
8. If ratified by the congregation, these documents will then become our new governing documents.
At this point we (that is Robin, Keith, myself and the seven members) have read the Statement of Faith together, and the team effort has greatly helped to add clarity, precision and balance. It's been an encouraging time of working together to carefully craft language that reflects the teaching of Scripture.
Currently, this team of members and elders is reading over a revised draft of the constitution, and we will gather to discuss feedback later this week.
Then in early December the team will review and help refine our proposed membership agreement.
Our hope is that all three documents will be presented to the Board of Elders in mid-December and then presented to the congregation for review and discussion sometime in the new year with a goal to seek ratification in the spring of 2014. Lord willing, these revisions in our governance structures will afford a more orderly transition as we receive non-staff elders and grow our church.
Any prayer you offer up is sincerely appreciated because we really do want the wisdom of God so as to govern the church for her good.
Share this on:
Facebook

Twitter

Google+

Email

ShareThis
---
November 25 2013 at 5:56 pm
0 Comments
---
"For the love of Christ controls us, because we have concluded this: that one has died for all, therefore all have died; and he died for all, that those who live might no longer live for themselves but for him who for their sake died and was raised." —2 Corinthians 5:14-15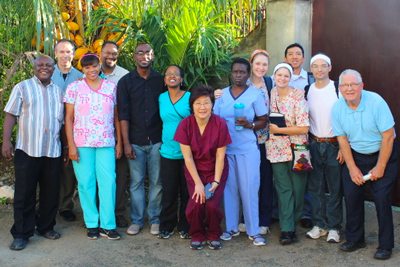 Those verses rang true for 12 members of Covenant Life Church on their medical mission trip to Cap-Haïtien, Haiti, November 2-9. When a young man asked why a team from the United States would travel such a distance to help people in a foreign country, team members were able to answer that Jesus' work in Christians' lives motivates us to love and serve others, both around our homes and around the world. Because of Christ's love for us we are able to value others and proclaim him through our words and actions.
As with previous trips, the team was warmly welcomed by believers from the House of Prayer & Worship, pastored by Isaac Albert, and Jesus Foundation ministry. The first event the team attended was a 6 a.m. worship service lasting three hours!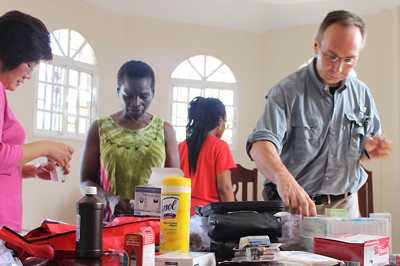 The team devoted the rest of their time in Haiti to medical and dental clinics and leadership training for pastors and small group leaders. They saw roughly 400 patients including 60 students from Pastor Isaac's school. They treated everything from toothaches and minor pains to more challenging cases like high blood pressure and diabetes. Some patients had to wait for hours to be seen, even having to return the next day, but there was patience and peace throughout the week. The team was also able to visit an orphanage and provide medical and dental checkups to the teenagers there.
All of the 20 men who attended the leadership training classes were hungry for biblical truth and committed to learning how to better disciple God's people. Some traveled as much as five hours!
Glory to God for the seeds that were planted. Between the medical clinic, leadership training, and time in the orphanage, the team had many opportunities to share the love of Christ and the good news of his death and resurrection with the people of Haiti.
Executive Pastor, Mark Mitchell said, "The Lord is wonderfully at work in Haiti. What a privilege it's been to have a front row seat in this small way to what the Lord has been doing!"
Thank you to those who prayed and supported this trip in other ways. We look forward to sharing more trip highlights and reflections from members of the team over the coming weeks.
For more information about how Covenant Life is seeking to participate in God's work among the nations, sign-up for the Missions Newsletter, or contact Beth at the church office.
Written by Jessica Harris
Share this on:
Facebook

Twitter

Google+

Email

ShareThis
---
November 25 2013 at 4:20 pm
0 Comments
---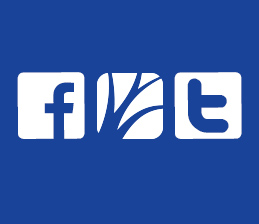 Stay connected with Covenant Life Church through Facebook or by following us on Twitter (@CovenantLife).
Also, don't forget about our Sermon Media app for both Apple and Android devices. The app is available in the iTunes app store and at Google Play.
As always, we love to hear your feedback! Thank you!
Share this on:
Facebook

Twitter

Google+

Email

ShareThis
---