April 21 2015 at 12:29 pm
2 Comments
---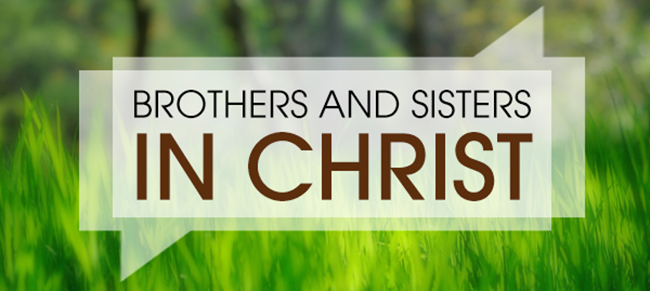 By Edith Guitilen
During the 50 Days Prayer and Fasting, I ran across this quote: "God...commands us to be re-oriented from our self-centeredness and join Him in His lavish love for others." I asked myself, how is this possible? I have trouble enough loving my own flesh and blood. This totally disoriented me, but when I regained composure God helped me.
Who are our brothers and sisters? As Christians how should we view our church family? According to Mark 3:35, "For whoever does the will of God, he is my brother and sister and mother." I would like to believe that if I die leaving a mother or sister or brother, I could (like Jesus) say to everybody, 'here is your mother or your sister.' For didn't God create us all, and isn't there only one Father of all?
Shortly after I was refelecting on this, I met a member on Sunday who laughingly said that I looked like her late mother. After the service we talked more and then decided to sit together again the next Sunday. We got to know each other better, we went out for lunch, and really enjoyed each other's company. We got to talk and pray for our families and the church, and even began to bear each others burdens. We love each other in Christ.
Though she is American and I am Asian (West meeting East), we have a wonderful bond made possible through Christ.

I encourage us all to listen to the words of Scripture and treat one another as brothers and sisters in Christ so that God's love will flow out to others.
Share this on:
---
April 6 2015 at 12:29 pm
1 Comments
---
By Corinne Glab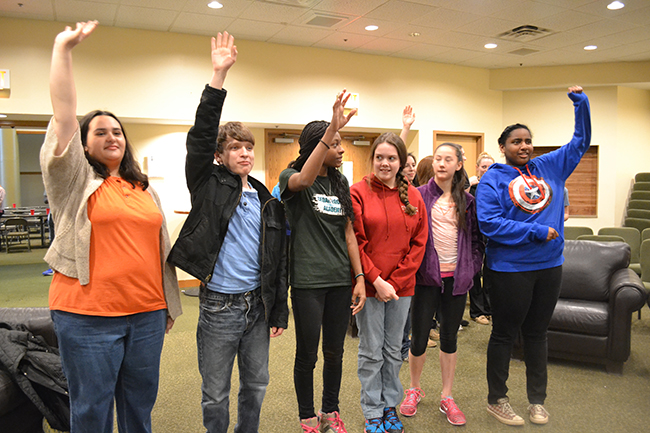 Back in January, we launched a new Wednesday night Bible Study for our 10:31 High School ministry. The goal of these weekly meetings was to study the Bible and build community together in the ministry.
During this four-week trial run we looked at different scriptures that would help us prove the validity of the Bible and understand God better. We considered questions like, "If men decided which books would be in the Bible, how can we trust it?" and "Is what we have today in the Bible what they had then?". Each week Dave Brewer and Angel Cabrera taught and provoked excellent small group discussions.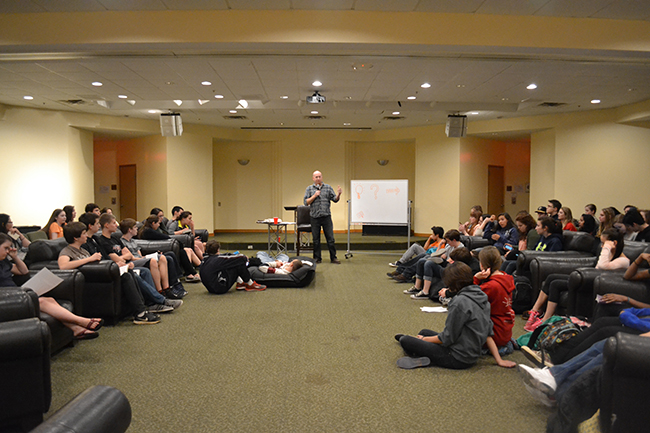 ---
"The weekly Bible studies have been a great addition to the ministry! Not only have the teens been given an opportunity to get into God's word and hear teaching on a regular basis, but we have been able to build friendships and community in the ministry and grow together."
---
We are excited by how the students are digging into these difficult questions together. Dave Brewer decided to keep the Wednesday night Bible study going and jump into studying the book of Mark. Now, each wednesday, more than 80 students are looking closely at the life of Jesus through the eyes of Mark and learning how to live like Jesus did.
In March, we also introduced our first ever weekly Middle School Youth Group meeting. Bob Buchanan, John Leach, and Chris Maresco have jumped in to lead the middle schoolers in their own study of the book of Mark.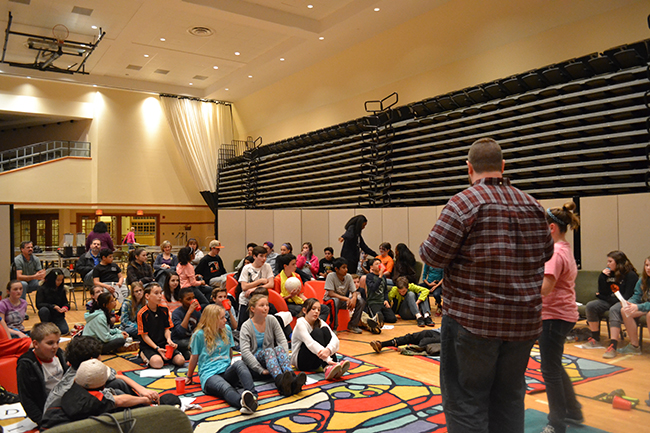 The goal for these meetings is similar to the high school meetings, study God's word and build relationships, and so far we've have seen God do that in amazing ways in our meetings. There were about 80 students that came to the first meeting and the numbers have only grown since.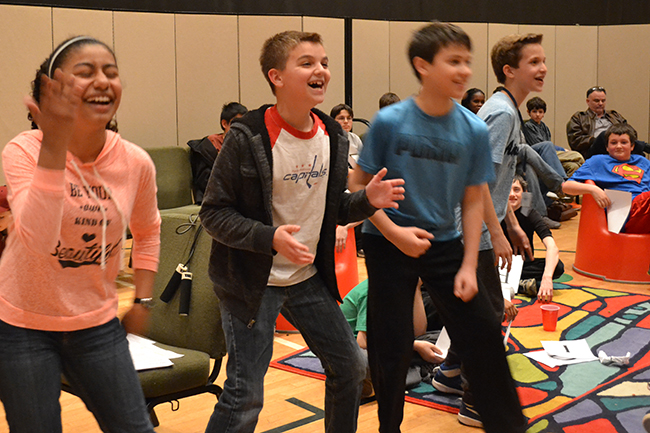 The evening starts with snacks, games and ice breakers that help the kids get to know each other better. Then the students spend time reading Mark and listening to teaching on the passage they are studying. Finally, the students break down into small groups led by 10:31 high school students who come over after their meeting to help facilitate discussion. These small groups are one of the most exciting parts of our weekly meetings for the High Schoolers and Middle Schoolers. The high schoolers are able to disciple and encourage the middle schoolers, and the middle schoolers are able to learn from the high schoolers as they study God's word together.
God is at work in the lives of the High Schoolers and Middle Schoolers at Covenant Life Church. We are excited to see how these meetings continue to grow these students, build friendships, and strengthen the Body of Christ and our church.
Share this on:
---
March 30 2015 at 1:14 pm
1 Comments
---
This story was submitted to the Every Day Is Christmas ministry to highlight Single Parents Awareness Month (March). Thanks, Lisa, for telling your story and encouraging your mother who was also a single parent.
Being the only girl of three children raised by a single mother, and eventually becoming one myself, life in a single-parent household was all I knew. I remember my mother working so hard as a waitress to provide for my brothers and me. I never knew how she was able to do it, but she always managed to provide us with three meals a day and a roof over our heads, and Christmas was always always amazing! To this day, I will never know how Mom pulled off the wonderful Christmases we had, setting traditions that continue today.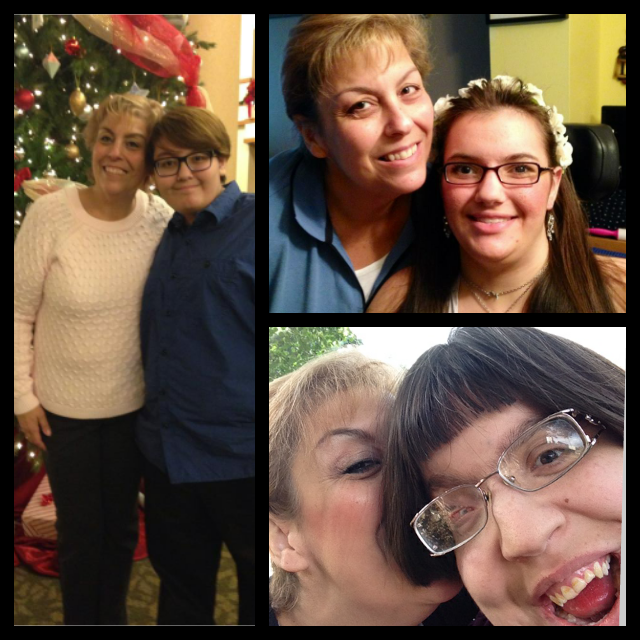 Growing up I never saw the strain that being a single parent put on my mother. I didn't notice until I was an adult in my twenties when I saw my mother go into a major depression. I remember that she never opened the curtains during the day, never got off of the couch, slept a great deal and didn't work. She would always ask me to run her errands, pick up her medicine, groceries, etc. I used to get so annoyed when she would ask me to do these things.
I don't remember her coming out of the depression until I got pregnant with my first child at the age of 25. It was as if she had something to live for again.
The next five years would be difficult to say the least. We lived with my mother; she called my oldest daughter Andi, "Gram's girl." Andi would have to see specialist after specialist, have numerous surgeries and was eventually diagnosed with brain abnormalities that would prevent her from ever being able to speak. I now had a child with severe disabilities.
When second daughter, Lea, was six months old and Andi was six, my mother was diagnosed with cancer. I took care of her during her last few months. I remember talking with her one night, and she said "Lisa, you've been a good daughter, be a good mother to your kids." She finally lost her fight on May 3, 1996.
After she died, I was totally alone. Alone raising a child with special needs and a toddler. I never forgot her words though, to always be a good mother. It was so hard at times, working, keeping a roof over our heads. Taking Andi from one doctor to another. Maintaining my sanity while Lea went through her "terrible twos." I was so alone.
On August 20, 1999 I gave birth to a beautiful daughter, Krysta. She had so much hair and was such a happy baby! So, there we were. Andi, Lea, Krysta and me trying to survive this thing called life.
When Lea got old enough to speak, she told me about an experience she had where Jesus came to her. I could never do her story justice, but as a result of her encounter she insisted we find a church. I'm not sure if you've noticed, but I never once mentioned a relationship with Christ. That's because I didn't have one and I didn't want one.
Lea was insistent. We were invited to Covenant Life Church by a member. I cried the entire service. I had never felt more unworthy in my entire life. That Sunday was a life-changing day for me.
I wanted to know more about Christ and the Word. I went to Introducing God and it was there that I gave my life to Him! My life hasn't been the same since. I have found a peace in my heart that I never knew could be had. I was content. There were still many struggles but I finally realized, I was not, and had never been alone.
I remember a friend saying to me "Lisa, there is no way you could have gone through what you've gone through without Christ." My friend was right. I was able to look back on my life and realize He was the answer to all of my questions and He was the reason I was still here!
I am still working two jobs and I am still taking care of my three wonderful children but now I know I am not alone.
Share this on:
---
March 23 2015 at 9:03 am
0 Comments
---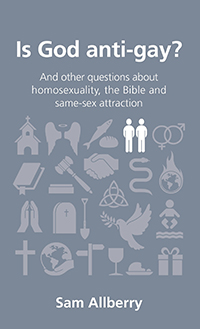 Shifts in our culture related to homosexuality have raised significant questions for Christians that are are now a part of everyday life. What do I do when someone close to me tells me they experience sam-sex attraction? How do I relate to people at my job, in my neighborhood, or in my family in a God-honoring way who are homosexual? What does the Bible really say about all this?
Once you get past the awkward title, Is God Anti-Gay? is a brief, thoroughly Biblical and practical guide to understanding Homosexuality. The author, Sam Allberry, is a British pastor and author who has experienced same-sex attraction himself and has a burden to help the church with this issue.
For more information, check out Tim Keller's review of Allberry's book, as well as another related (and recommended) book from the Gospel Coalition.
Share this on:
---
March 19 2015 at 9:48 am
0 Comments
---
This post is shared courtesy of Keith Welton's blog "Everyday Truth." He shares his reflections on Scripture and other helpful topics regularly.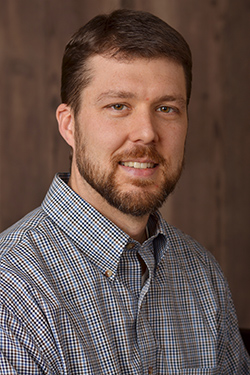 Psalm 145 is a song that rejoices in the greatness of God. It exhorts us to consider the Lord's incredible goodness and to voice our gratitude for his great works. If you are looking for a passage of Scripture to memorize, it is a great place to go. Meditating on the goodness and greatness of God can transform joyless attitudes and inspire faith where we lack it. Matthew Henry's commentary is excellent in expositing the meaning of the psalm. Here are some outstanding excerpts:
On the psalmist saying, "Everyday I will bless you and praise your name forever and ever" Henry says:
"No day must pass, though ever so busy a day, though ever so sorrowful a day, without praising God. We ought to reckon it the most needful of our daily employments, and the most delightful of our daily comforts. God is every day blessing us, doing well for us; there is therefore reason that we should be every day blessing him, speaking well of him."
The psalm mentions the Lord's greatness being unsearchable or unfathomable. Here David does not mean that we cannot know God. Clearly we can know God because he reveals himself to us, but what he means is that we will never grasp all of God's greatness. Henry says about this greatness:
"We must declare, Great is the Lord, his presence infinite, his power irresistible, his brightness insupportable, his majesty awful, his dominion boundless, and his sovereignty incontestable; and therefore there is no dispute, but great is the Lord, and, if great, then greatly to be praised, with all that is within us, to the utmost of our power, and with all the circumstances of solemnity imaginable. His greatness indeed cannot be comprehended, for it is unsearchable; who can conceive or express how great God is? But then it is so much the more to be praised. When we cannot, by searching, find the bottom, we must sit down at the brink, and adore the depth,"
And finally in conclusion of the psalm Henry astutely picks up how the concluding verse does not end the praise of God but rather encourages the continued blessing of God's great name:
"When we have said what we can, in praising God, still there is more to be said, and therefore we must not only begin our thanksgivings with this purpose, as he did (v. 1), but conclude them with it, as he does here, because we shall presently have occasion to begin again. As the end of one mercy is the beginning of another, so should the end of one thanksgiving be. While I have breath to draw, my mouth shall still speak God's praises. 2. With a call to others to do so too: Let all flesh, all mankind, bless his holy name for ever and ever."
Share this on:
---
March 17 2015 at 9:42 am
3 Comments
---

Pursuing Persians
by Almasih Kahdost
What he said caused my eyes to well up. It wasn't anything dramatic per se, but still I found tears coming to my eyes and a smile landing on my face. What he said was precipitated by a question.
"How often do you go back to visit your home country?"
He stumbled a little, calculating how best to answer. He finally said something to the effect of, "It's not really safe for me to return. You see, I'm a Christian and…"
That's when the tears came.
I almost cried because my new friend is from Iran and I have been praying for his people for years now. But my tears weren't because he can't safely return to his country. Nor were they for the fact that his relationship with his mother took a dramatic turn for the worse because of his decision to follow Jesus. While those things were indeed sad, my tears were tears of joy.
FREED FROM A REPRESSIVE REGIME
It made me immensely happy to hear that this Persian brother had escaped the oppression of an evil regime and was coming to enjoy new freedoms he'd not previously experienced. Whereas before he had been the subject of repressive tyranny, now he was out from under the thumb of his captor, free.
His story is mine. While I'm not from Iran, he and I both responded to Jesus' proclamation of freedom to the prisoners and were thereafter set free from oppression (Luke 4:18). Both he and I had been blinded by the god of this world (2 Corinthians 4:4), and were in fact following him (Ephesians 2:2). But now we're both free.
CAN'T SHARE OVER THERE
Of course, not all Persians are like my friend. Many are still in captivity to sin, lost in darkness (like anyone else outside of Christ). But what sets Persians who've moved to the States apart from your typical been-here-for-generations American is that they have had little opportunity to hear the gospel. In fact, according to the self-styled Iranian Christian News Agency, Mohabat News, Iranian president Rouhani's Advisor on Ethnic and Religious Minorities' Affairs has said that "...no one has the right to promote his or her faith…it is not acceptable, for instance, for a Christian to invite a Muslim to Christianity." (Incidentally, Iran has one of the fastest growing Christian populations in the world, albeit underground). While Advisor Younesi does say, "...everyone is free to practice his or her faith…" he seems to not grasp that inviting others to Christianity is part and parcel of practicing our faith.
WON'T SHARE OVER HERE
As believers, sharing our faith is non-negotiable and as Americans it is a privilege to be able to do it without fear of imprisonment (or worse). But many American believers won't do it. Too busy or scared or something. Yet the Persian people at our office, in our neighborhoods, or who we bump into at Starbucks are now in an environment where they can freely listen and respond to the gospel. Could it be that God has dispersed Persians to countries where evangelism is legal "...so that they would seek him and perhaps reach out for him and find him" (Acts 17:27)?
BUT I DON'T KNOW ANY PERSIANS
Of the 25,000-plus Iranian-born residents in the Baltimore/DC area, over 8,000 are in Montgomery County. Chances are you've met some, maybe even without realizing it. If you don't know any, why not change that and learn about their culture? One way to do this would be to head to Black Hill Regional Park in Germantown on April 12 for Sizdah Be-dar. (A similar event will be held at Bull Run Park in Centerville on April 5). On these days thousands of Persians will enjoy spending time with friends, families and maybe even people they've just met. (Hint: that's you!)
You can also meet some Persian folk around town AND get some really great food at the same time. Check out Caspian House of Kabob or Moby Dick, both in the Kentlands. Very warm, friendly staff and incredible food. Yekta in Rockville is wonderful as well. You can also stop by a couple of Persian stores (Caravan Deli or Potomac Gourmet) and meet folks there.
Persian's ancient culture and history has much to offer and the high value placed on hospitality is something many many western Christians could learn from. That being said, we believers have something to offer non-believing Iranians; that is Christ Jesus, who lived, died and rose again to redeem those from every nation.
"Almasih Kahdost" is a long-time friend of Covenant Life who desires to see the nations come to Christ. Though preferring to publish anonymously, Almasih Kadost welcomes your comments below.
See all the posts in this series.
Share this on:
---