July 22 2014 at 12:41 pm
0 Comments
---
JOY CAMP - MONDAY, JULY 21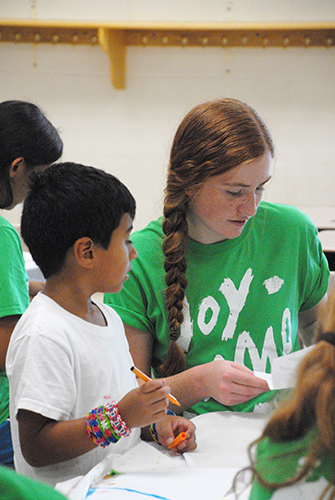 This week started a full week of youth local missions. We have over 100 youth and adult volunteers reaching out to four different neighborhoods in a 10 mile radius of the church. Our teams are spread out in the Washington Square, Laytonia, Emory Grove, and South Lake Elementary School neighborhoods. Every day each location does a variety of activities including skits, singing, a short lesson and a craft.
The theme for this week is heaven. Today we took time to discuss what heaven actually is. Using Revelation 21 as our text, we found out that heaven is a place where God will dwell with man and they will be his people. Heaven is also a happy place. God will wipe away every tear, and death shall be no more. There will not be any mourning or crying or pain.
At most of the sites we had over 30 kids, many of whom have attended Joy Camp before. And we expect more kids to come tomorrow and throughout the week. All of the youth were very eager to participate and were always busy doing something. Many of the kids who have attended camp before recall the friendships they have made and were excited to see our youth. Some expressed to our youth how it was evident that they really love Jesus.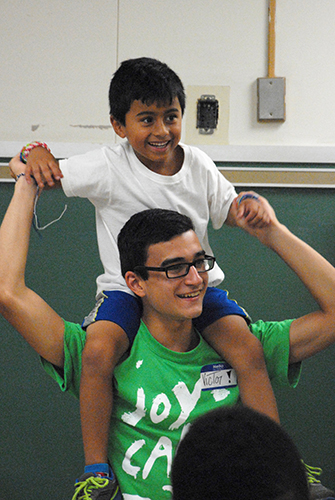 At every site many kids remembered information from previous years about Jesus, God, and the basics of the gospel. Throughout the afternoon many good conversations were happening between the campers and our youth. The campers are asking great questions, and this shows that they are engaged in the lesson and want to go deeper into Scripture.
As we continue the week we would still love your prayers:
Washington Square
• Pray for a girl who gave her life to God a few years ago, that our youth who interact with her will be able to effectively communicate the gospel and encourage her faith in the midst of obstacles.
Laytonia
• Kids were asking many excellent questions after the lesson, including questions about what heaven is and what hell is. Pray that they would continue to understand the message, and that our youth will be able to have fruitful conversations with these kids.
• Pray for strength in the heat. Laytonia is one of our sites that is outside for the whole time. Pray that our youth will stay hydrated.
Emory Grove
• Pray for our youth that they will be able to know how to talk to the kids about Jesus. Pray that it would be an easy transition from common conversations to conversations about the gospel.
• There are several older boy campers at this site who are not very interested in camp. There are not as many older boys from our group at the site who can reach out to them. Pray that their hearts will be open and that they would be interested in learning more about Jesus.
South Lake
• Pray for more campers!! Word about camp was not advertised a lot, so today there were 18 kids who participated. Pray that the flyers passed out would produce an increase in campers. • Pray that the campers would be more comfortable and be engaged in the lesson
It is evident that God has already blessed our first day of camp. In general, continue to pray that God will pour out His blessing on our week. Pray that the campers will be responsive to what we are sharing and that lives would be changed this week.
"To the praise of Your Glory, To the praise of Your mercy and grace. To the praise of Your glory, You are the God who saves!" (Come Praise and Glorify, Sovereign Grace Music)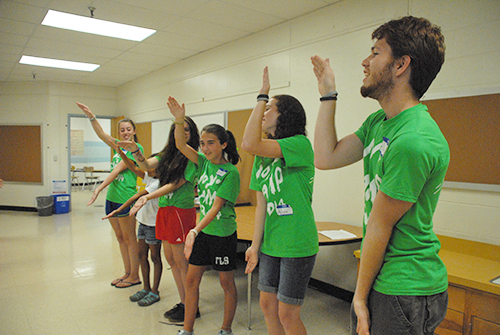 Share this on:
---
July 21 2014 at 4:55 pm
0 Comments
---
If you followed the recent Youth Missions Trip Dominican Republic daily updates, you have been reading about the team that served in Santiago. The Lord was also at work through a second group of our teens who ministered in and around Santo Domingo. Patrick Maresco shares some of his experience: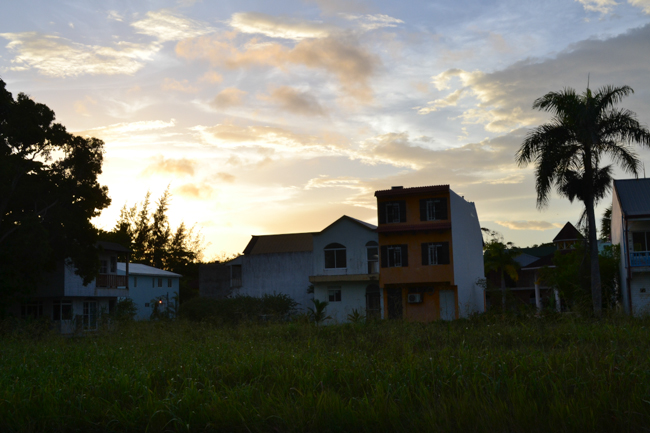 This trip was life changing and extremely beneficial to me. I feel a new fire for God and global missions and had many unique experiences with amazing people! It was emotionally and physically draining working from 7 a.m. to 7 p.m. every day, but there was beauty in giving literally everything we had and fully relying on God's strength to lead us.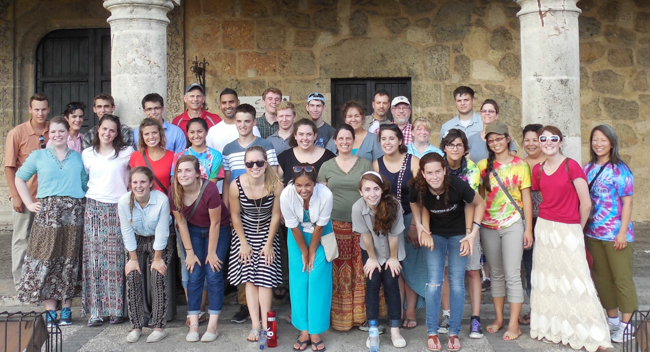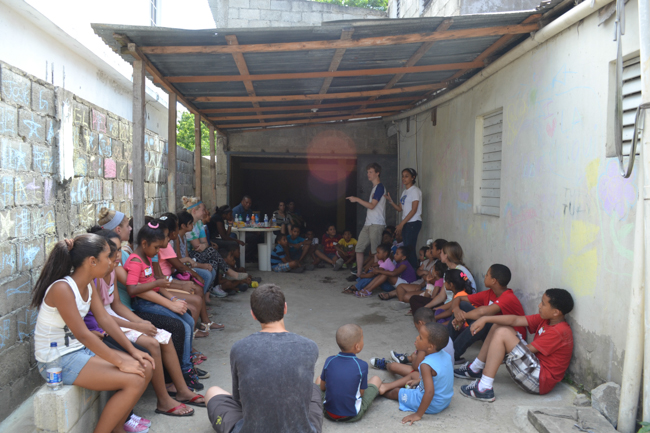 There were so many times when we were nervous that a skit or teaching or language barrier would stop us or not be well received by the kids, and God showed up and said, "Hey! I can work through it anyway and in a much bigger way than you expected." Every person had so many stories of God working, and it was so refreshing to share these experiences together. We grew so close to one another as a team, and it was beautiful to witness.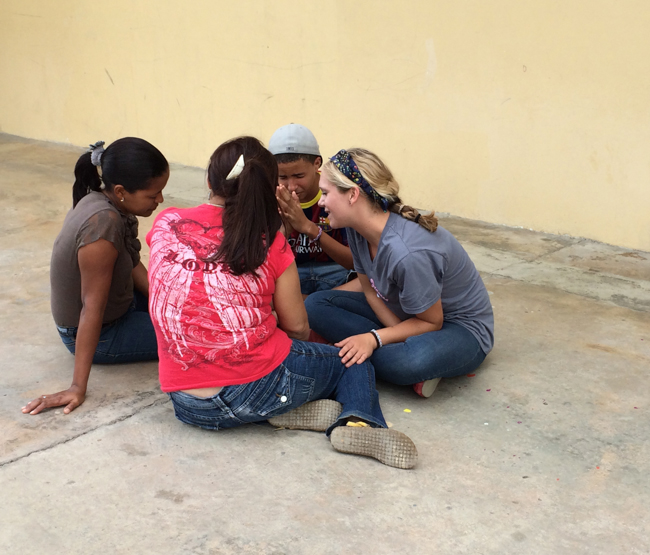 At both villages on our last day there, we gave all the residents a gospel bracelet. You may have seen one of these before. It is a simple bracelet with five beads that symbolize creation, the fall, the blood of Jesus that cleanses us of sin, new life in Christ, and heaven. It was our "goodbye present" of sorts, and our final reminder of everything we talked about. It was beautiful in particular because we were literally leaving every kid with the gospel on their wrist to remind them every day.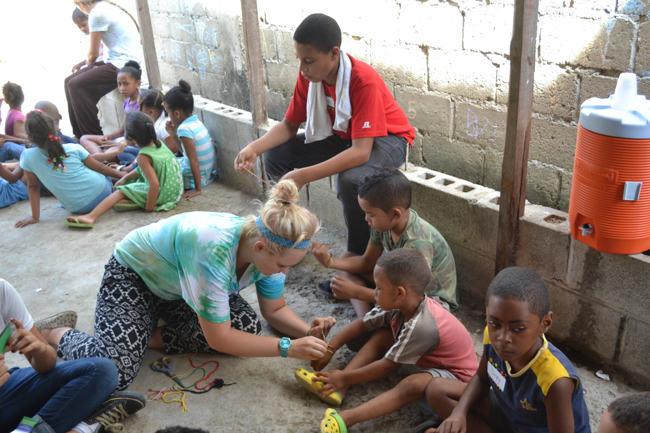 Even if they forget the people that came, they will still remember the message they brought. And that was the motivation behind the entire week for our team: serve in any way you can, give everything you have, and let God do the rest. And He used us in ways we could never have done on our own, and in the process brought us closer to Him at the same time.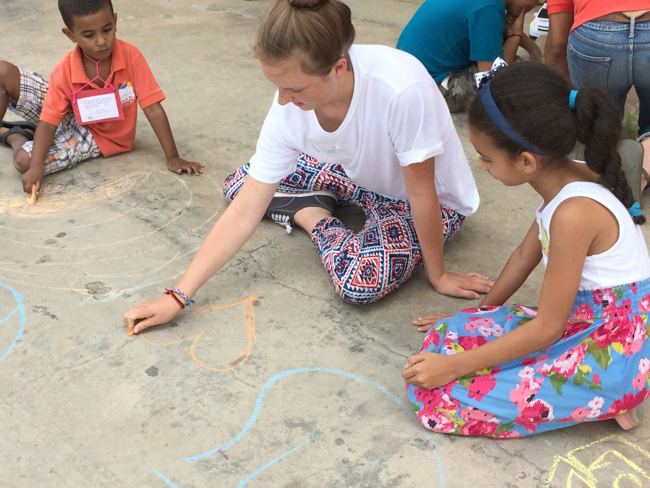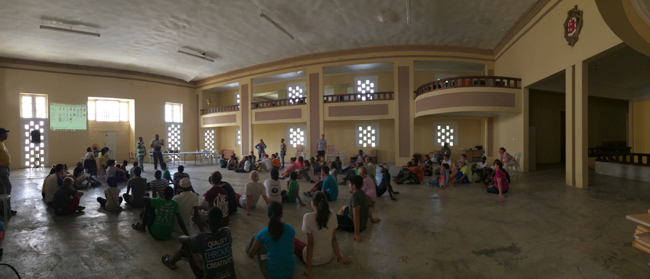 SOME DAY-TO-DAY STORIES
Like many of the other teens, it was my first trip out of the country. We witnessed things that you never see in a suburb of Washington, D.C. Our group traveled to at least five different sites for different evangelistic opportunities throughout the week.
When we went to church on Sunday, the church introduced us and even split the worship songs into half-Spanish, half-English for us. We made many new friends and were very warmly received.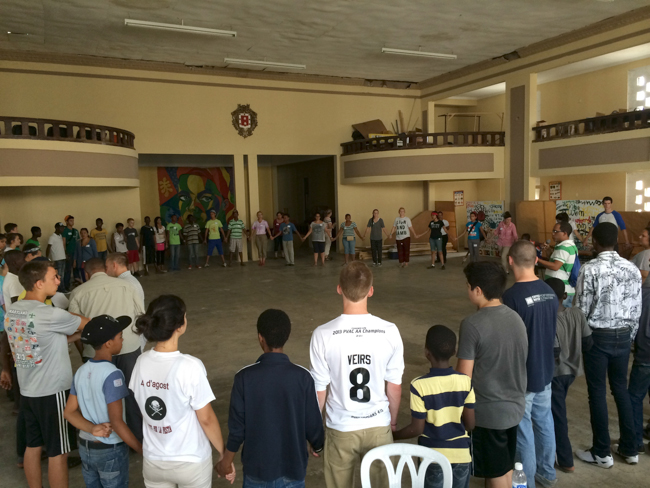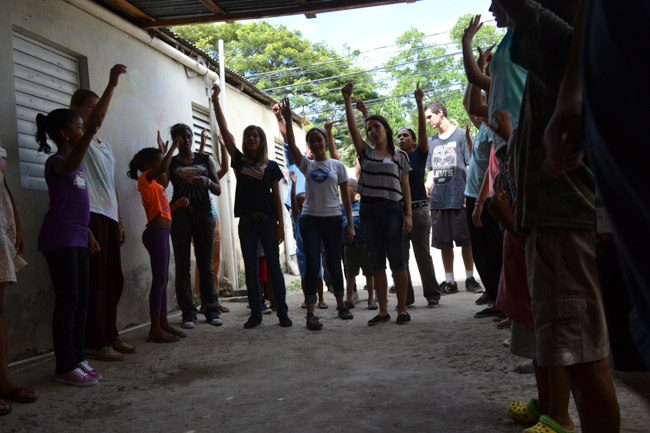 On Monday morning we helped lead a "Summer Celebration" -esque camp for 200 kids, ages 3 to 12.
Because of the language barrier, the first day was the difficult for a lot of us, but we all agreed that as the week progressed it got better and better.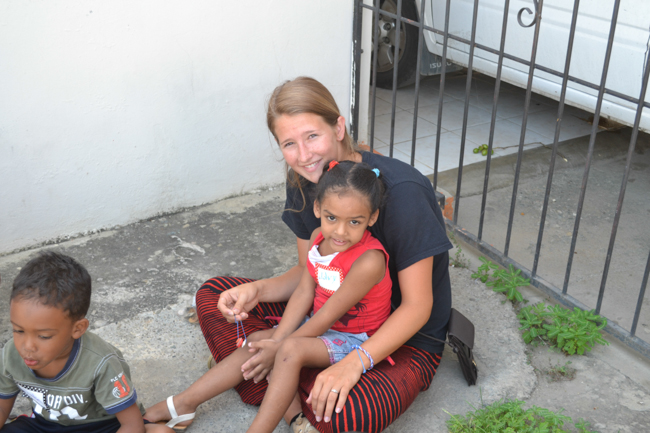 We visited a village later that afternoon, and that was when the culture shock of living in an American bubble for my entire life hit me harder than I've ever felt. These kids were sweet, gracious, loving, and extremely grateful for everything we did.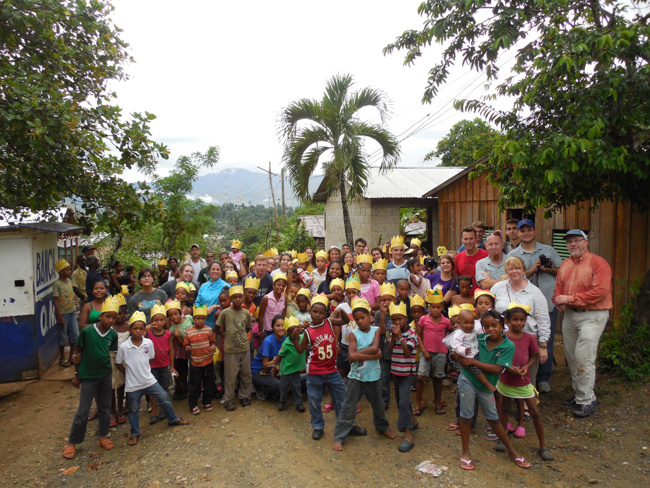 We led a Vacation Bible School (VBS) there, and they were so grateful to sing songs, watch skits, have snacks and make crafts with us. They were not greedy with the food or crafts; they were calm and patient. It was beyond beautiful. They did not have much, but they had each other, and they were content with what they had.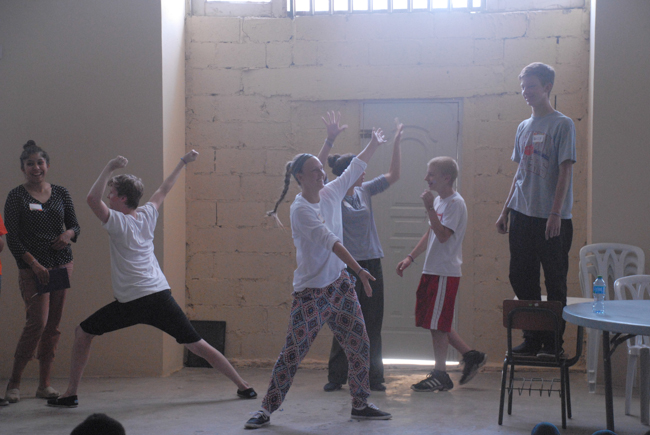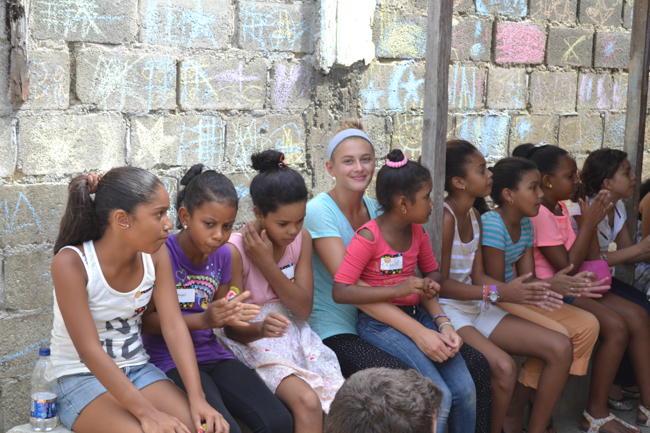 I led the skits for the week, and honestly, I was not expecting them to receive them so well because I had an "American kid reaction" in my head, but these kids do not usually see skits. They were laughing and enjoying it along with us. It was a beautiful experience.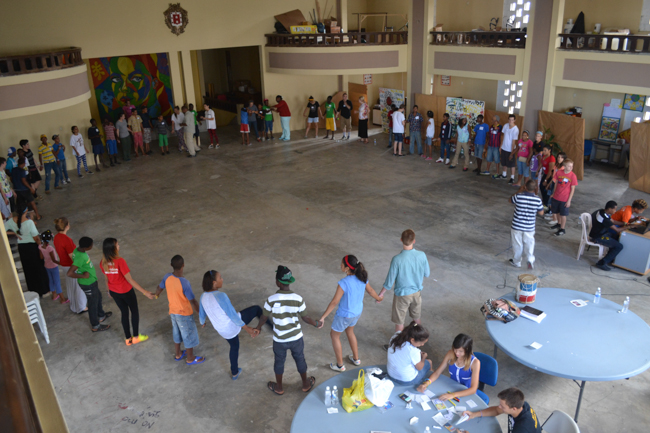 By Tuesday, we grew much more comfortable in conversations with the kids and began to gain their trust and have fun with them. That evening we had the privilege of going to a local mall to hang out with teens our age from the church community, and we drew close to them. We all wanted to stay in this village longer but we had to move on to another village. It was an emotional goodbye on Wednesday and we shed many tears together.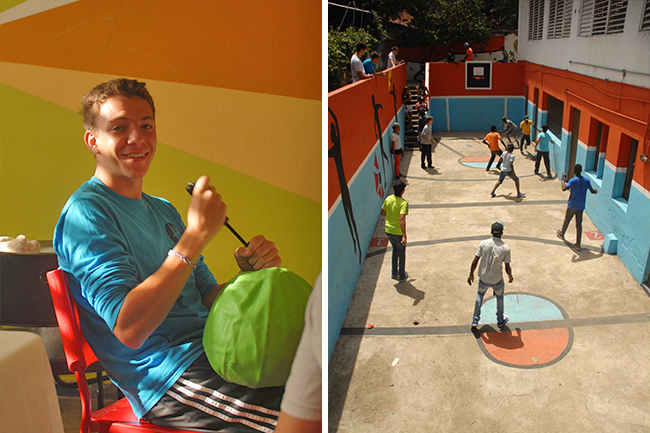 A group of five or six led by Angel Cabrera went to a local orphanage and led a VBS/hangout time for the kids there, while the rest of us went to a second village and held a VBS similar to the one at the first village. Another group of us did a basketball/soccer outreach at the church's court with the older kids. This was a blessing to them because they do not normally have competition to play against. This church also warmly received us, and the kids were again very blessed by us doing these skits, crafts, snacks and songs with them.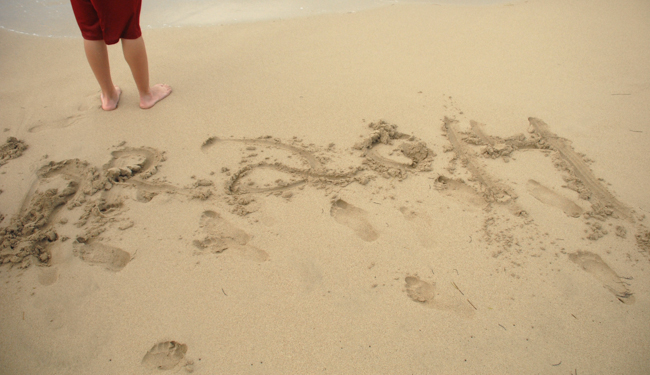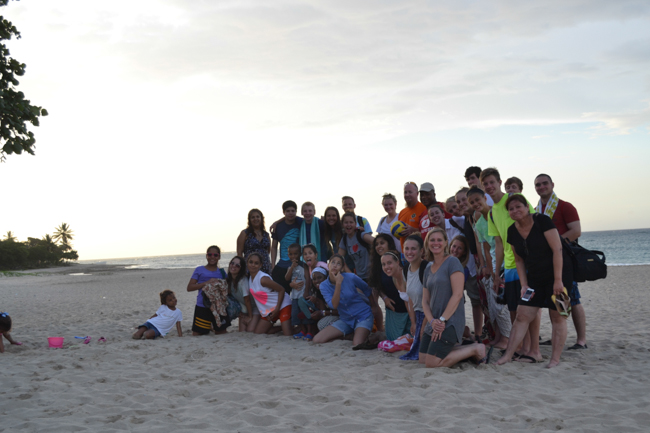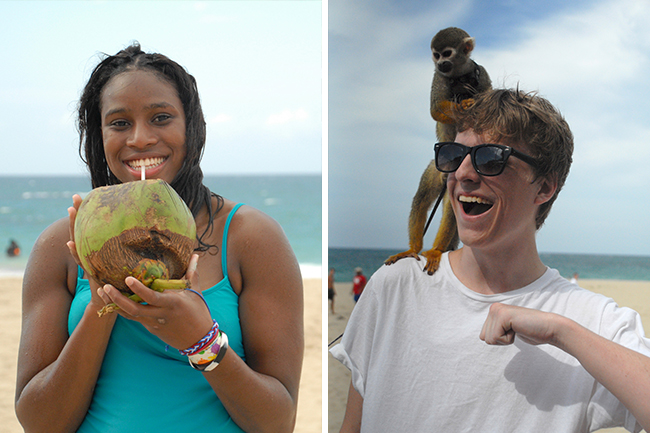 Saturday we woke up and headed to the beach to spend time with the teens again and have lunch together. It was a great time. Then we said goodbye and headed to the airport. This was extremely difficult. I cried a lot, and so did others on the trip. We were heartbroken to leave this beautiful country and its incredible people ... we grew so attached.
As one of the children shared, "You all marked my heart ... and I really had never met people like you all!"
Photo Credit: Andi Alonso, Corinne Glab & Beth Hill. Pictures are from both locations, Santiago and Santo Domingo.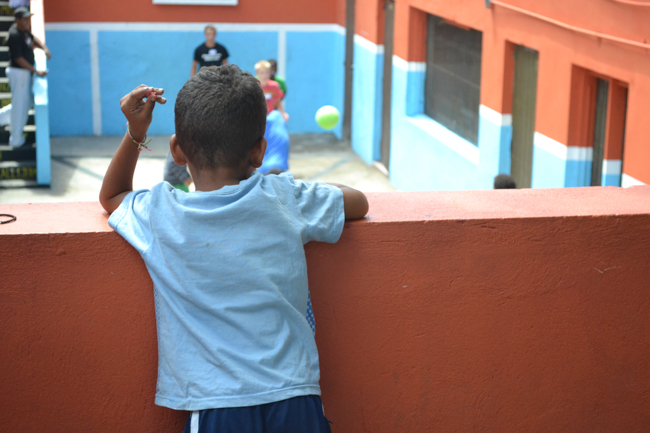 Share this on:
---
July 21 2014 at 2:13 pm
0 Comments
---
Worthy14 is our high school ministry's annual summer retreat where we get away from our normal surroundings and the busyness of life.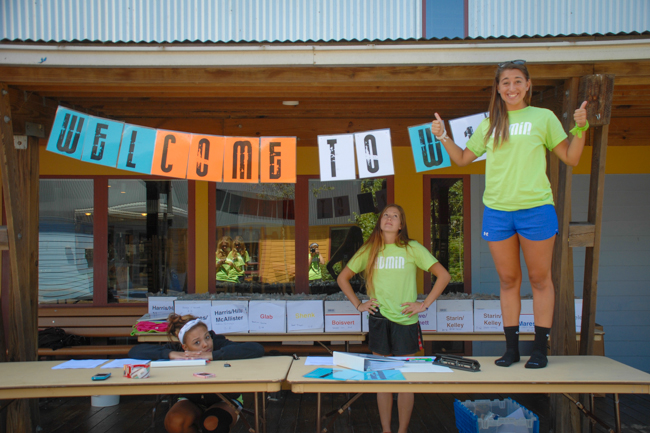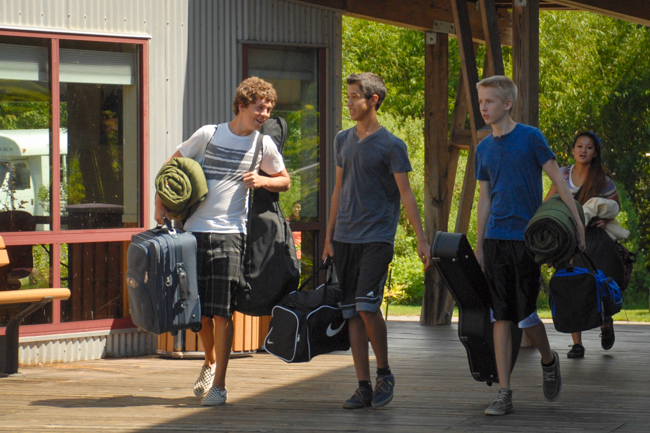 A Worthy13 camper: "At the retreats, talking about God is a natural thing, and I loved being able to bring up the Lord in conversation with my friends, whether we were playing pool or walking on the beach… the atmosphere is so spiritually rich."
"The incredible opportunity to grow closer to God by focusing on Him and spending time with His people at the retreats is not to be passed up."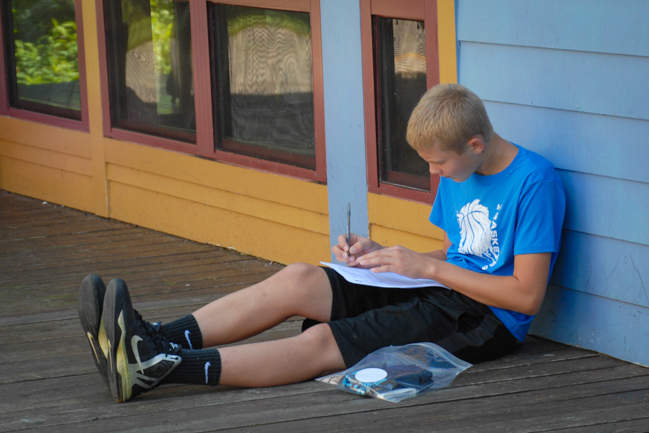 This year, we will be taking time to look at the question, "How will my life change if I actually believe the Bible is absolutely true?"
Each year God meets us in incredible ways through times of worship and teaching, lots of games and times of fellowship throughout the day as we seek His face together.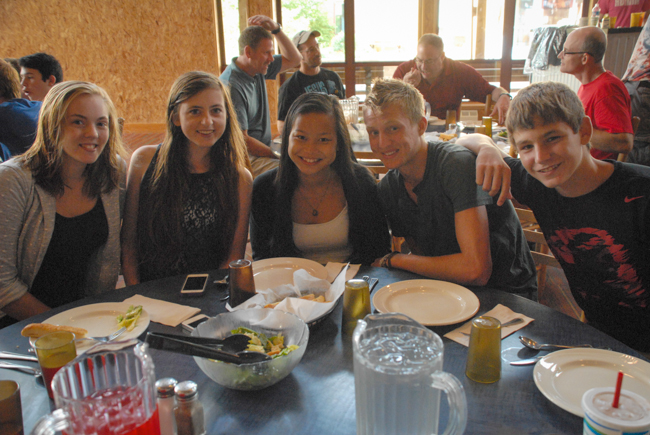 Hip Hop Artist and Speaker, Brian Davis, is coming this year, and will be teaching us along with Jon Smith, Joshua Harris, and of course, Dave Brewer.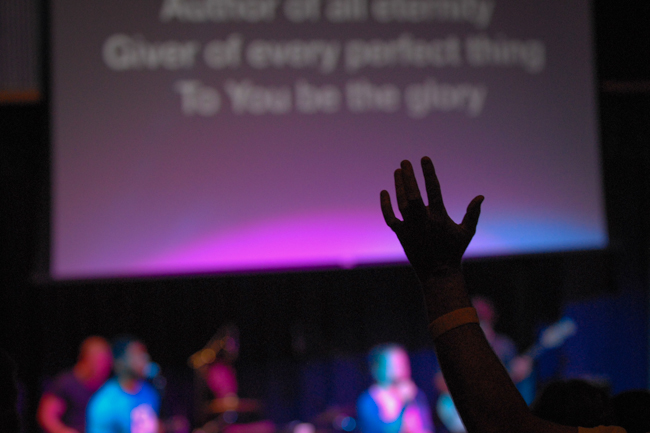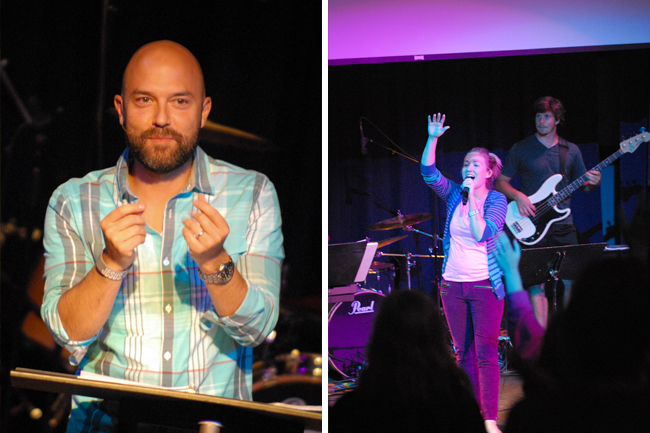 As you've probably heard in teens' baptism testimonies, every year teens come back with a renewed love for God and excitement for learning about him and loving him more.

We are all about having a good time at Worthy, and you can be sure that you will come away from with awesome memories! We want you to join us, both to have a ton of fun and to be changed for God's glory.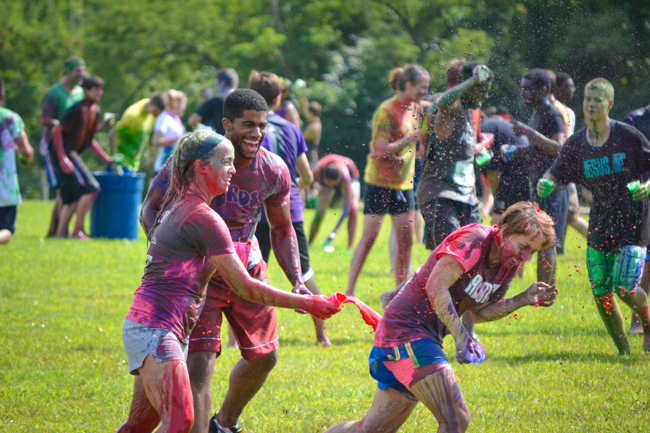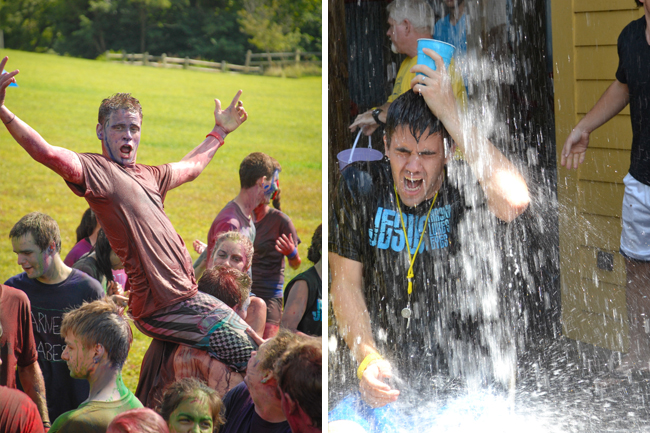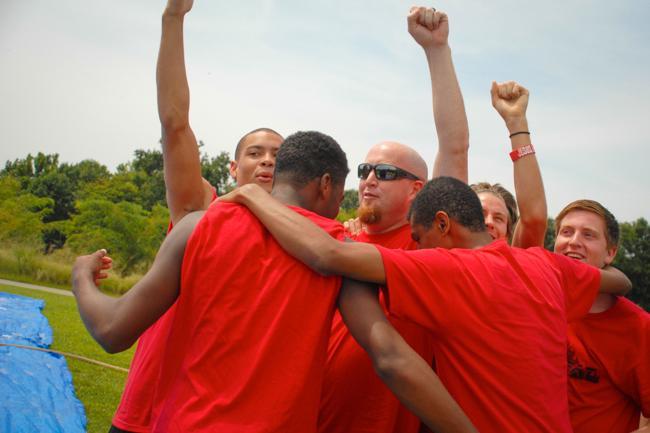 Families that are just visiting Covenant Life or have been attending church but not participating in the youth ministry are welcome to attend.
Registration is open and there are scholarships available for those in need of financial assistance. We don't want anyone to be turned away because of the price of the retreat.
For more information, please call the church office, or e-mail .(JavaScript must be enabled to view this email address).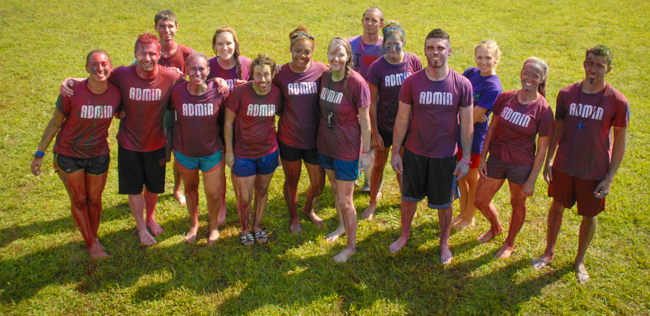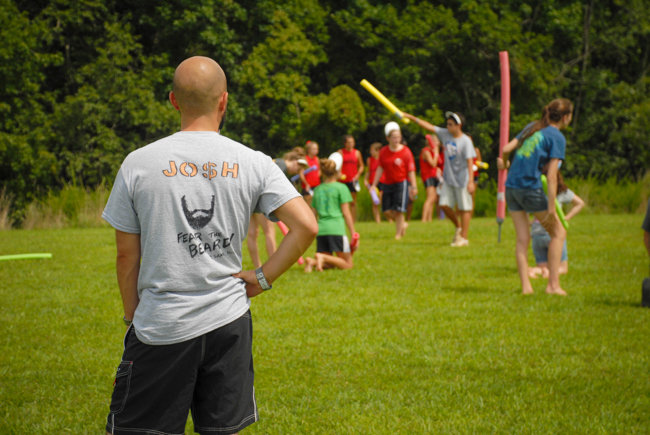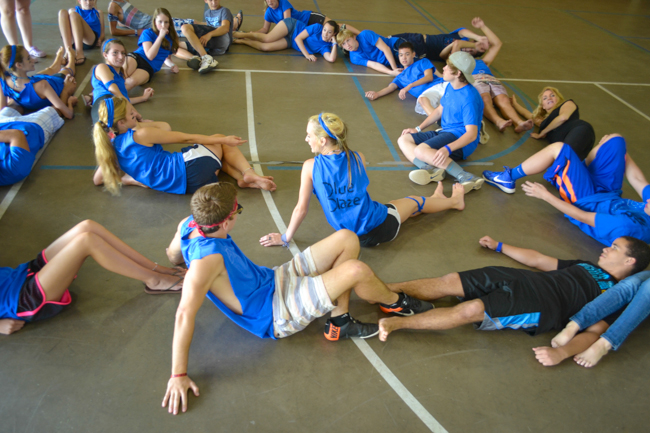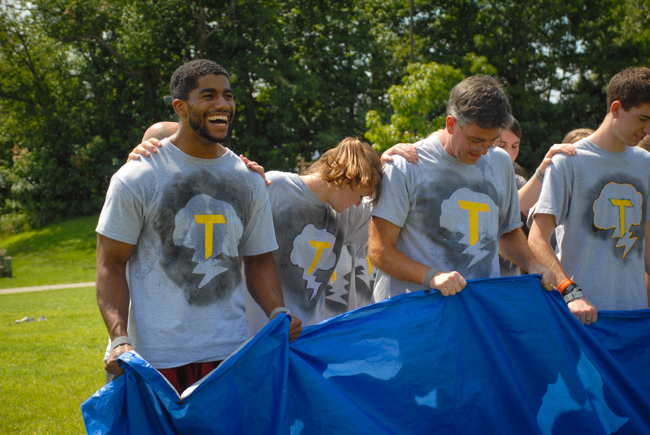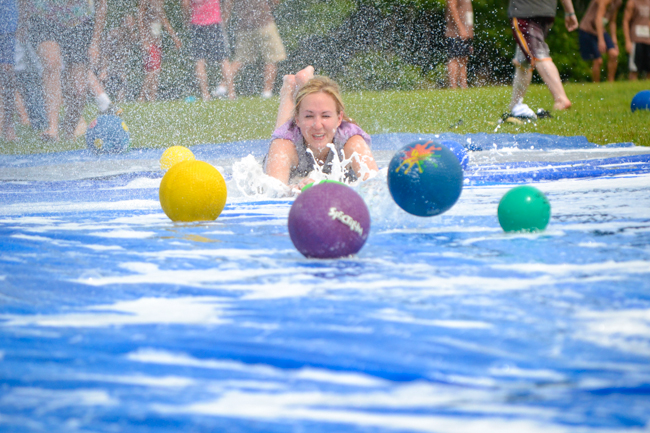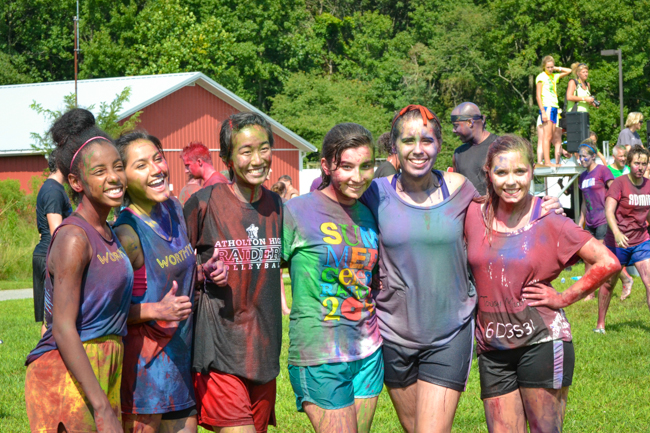 Share this on:
---
July 21 2014 at 8:42 am
0 Comments
---

More information about the year-long, 2-A-Day reading plan, including the readings schedule, can be found on the 2-A-Day page.
Reflections on Exodus 22 and Matthew 2
By Tim Harvey
I have to admit I've often wished for the same kind of clear, unmistakable divine guidance like that Joseph experienced four times (four times!) during the events described in Matthew 1 and 2, and the divine guidance given to the magi through the star and their dream about avoiding Herod on the return trip.
Wouldn't it be so much easier to follow God's will if the occasional angel would appear in a dream and give me some specific instructions? Or how about the Old Testament Israelites – seems to me like they had it easy in some respects, too. Sure, there were a lot of laws to keep up with (as Exodus 22 illustrates), and a pretty complicated system of sacrifices, but as long as you were diligent and kept up with all those things, you were sure to experience God's blessing, right? Just check off all the things on your Daily Laws Checklist and God would be happy. Just wait for an angel to appear and follow his instructions. Why can't things be like that for us today?
When I think about it more closely I realize my desire for more "direct" divine guidance surfaces when I forget the rest of the story that is beginning in Matthew 2. l wish for a Righteousness Checklist (which the Old Testament law was never intended to be) that I could keep on my own and thereby take some credit for my own salvation – forgetting the far better and more perfect plan that God set in place through Christ. I want God to tell me what to do in a specific and unmistakable way because I'm afraid I'll somehow "miss" His will and purpose for my life – and yet His plan carried on despite the wrath of Herod and its horrible results. How could He not be sovereign over my mistakes and missteps and even my sins? And I want an amazing experience of God's unmistakable presence because I am prone to doubt He is really with me and cares for me – and yet His very name is "God With Us" and He came specifically so that my sins could be paid for and I could be adopted into His family. How could I ask for a better reminder of His love?
My prayer: Lord, help me to remember how deeply you love and care for me. Your promises are enough for me. Your Word and your Spirit and your people supply all the wisdom and guidance I need. Help me to rest in that truth more and more every day.
Reflections on Matthew 1
By Jose Troche
As I meditate on the first chapter of Matthew, I am blown away by its content and the cosmic repercussions of its announcement. It starts by compressing millennia of history that covers virtually the entire Old Testament from Genesis 12 and forward, and ends by describing the supernatural conception and birth of the very Son of God.
These are the opening words of Matthew: "The book of the genealogy of Jesus Christ, the son of David, the son of Abraham." The first page of the New Testament makes it crystal clear who is the main character of the divine plot: Jesus, the Christ, whose lineage is unwound in the following verses (1:1-17).
The way I wrestle, trying to comprehend with my limited mind this most amazing genealogy, is by imagining myself reading to my kids the Big Picture Story Bible. We start almost at its beginning reading about God promising Abraham to make of him a great nation and in him blessing all the families of the earth.
Years went by and Abraham was still without a son. However, God remained faithful to his promise and miraculously brought forward the birth of his son Isaac. Then we read about Isaac's son, Jacob, who in turn had twelve sons, including Judah. As we rapidly flip the pages, the promise of God is fulfilled generation after generation.
Then we read about David and God promising to raise up out of him a son whose kingdom will be forever (2 Samuel 7:12-13). But, because of the disobedience of his descendants, the kingdom is divided and people are scattered and deported. And yet God remains true to his word. He starts bringing his people back together. But, they are still waiting for the eternal King who will be a blessing to all nations.
After the perplexing silence of the intertestamental period, God speaks again, moving his plan forward, as he remains immutable in his faithfulness. And now the birth of Jesus takes place (1:18). Although, we can trace back his origins, there is something that absolutely separates him from the rest of the human race: his genetic makeup is divine! Everyone is born of the union of a man with a women, but not Jesus. No human male participated in his conception. That which was conceived in Mary was from the Holy Spirit (1:20).
The glorious and majestic God took human form and was born in the likeness of men, getting near his people like never before. He is marvelously indeed "God with us"! (1:23) and he was called Jesus (from the Hebrew name Yeshua, which means "Yahweh saves"1), for he will save his people from their sins (1:21). Jesus is the ultimate fulfillment of God's promises to Abraham and David. In this son of Abraham all the nations are blessed as they are offered salvation from their sins. And after conquering sin, Jesus, the son of David, has been crown as King forever. Alleluia!
1ESV Study Bible
Share this on:
---
July 14 2014 at 3:06 pm
0 Comments
---
"The simple generosity of Covenant Life opening their building has left a huge ripple effect for the ministry, Fellowship of Christian Athletes, and people coming to know Christ around the globe," said Maryland State Director of Fellowship of Christian Athletes (FCA) Mark Stephens, after another successful FCA sports camp at Covenant Life this past June.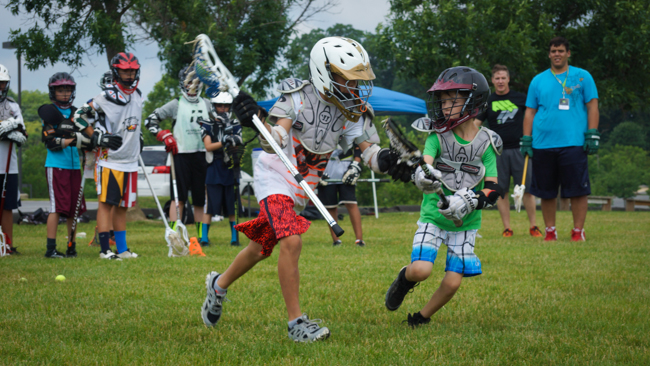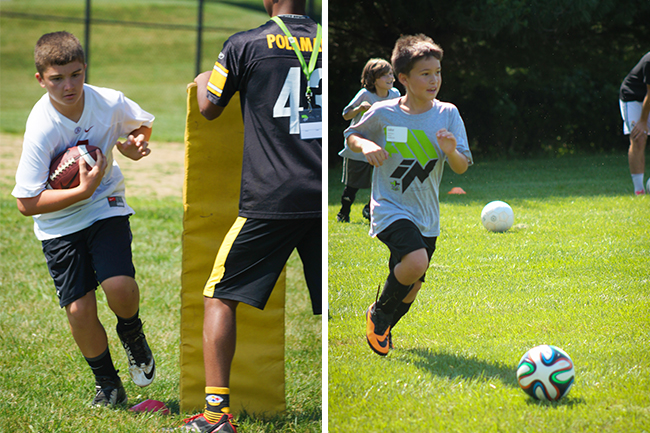 If you happened to be at the church during the week, you would have seen hustling lacrosse sticks and whizzing footballs in the fields, soaring volleyballs and squeaking basketball shoes in the gyms, and teetering cartwheels and running flips in the lobby. At this "All In" Power Camp, about 200 eight to thirteen year-olds, 50 high school small group "huddle" leaders, and 50 adults participated.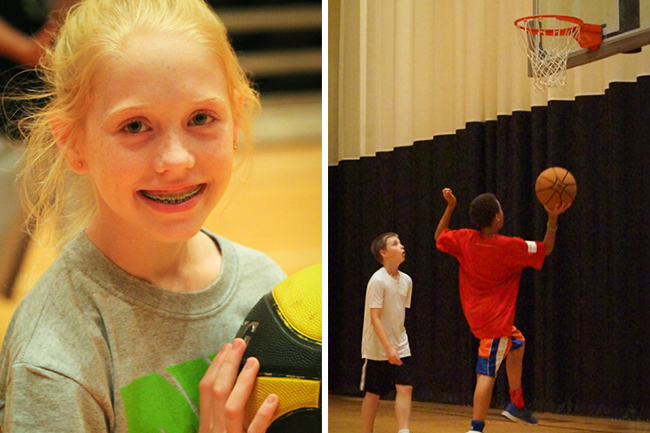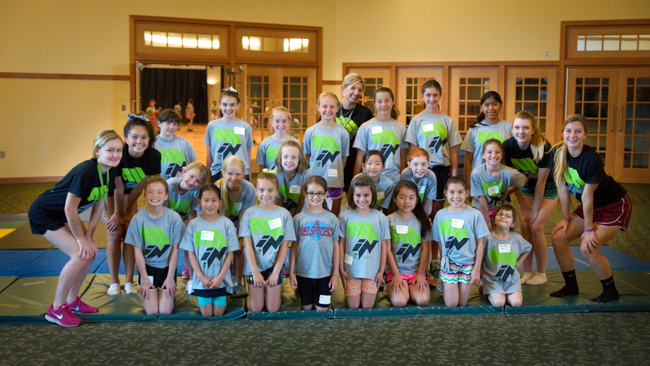 Four people from Laos, Singapore, and Korea also came to observe, learn, and be trained to lead these camps in their own countries.
"These guys are pumped up. They are really going to go back and do something. There's gonna be an incredible ripple effect from this camp," Stephens shared. "This FCA camp at Covenant Life Church is a model for the world."
A Vietnamese sports ministry leader came out to shadow Stephens a couple years ago and went on to lead two FCA camps in Taiwan and two in Vietnam. Since then, others have come for training: Reon from Singapore, Philip from Malaysia, and Suttisak from Thailand.
"Vietnamese kids left by the wayside that no one was going to interact with, kids who get one bowl of rice a day and have only the t-shirt on their back, were shown the love of Christ through sports," Stephens shared.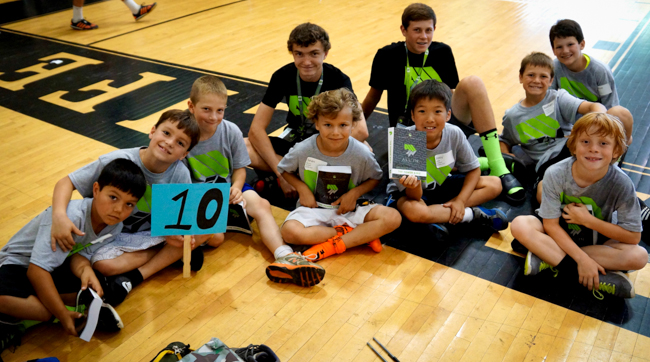 "I was a pastor for 15 years," Stephens said. "Sometimes as a church you think, 'Oh, we'll be nice and loan someone our building and not charge rent. We'll do a good deed.' This church has no idea the positive impact that it has made on this community and worldwide by their generosity of opening their doors. "
He shared that the hundreds of people who have come through Covenant Life's doors for FCA camps have nothing but positive things to say about this church.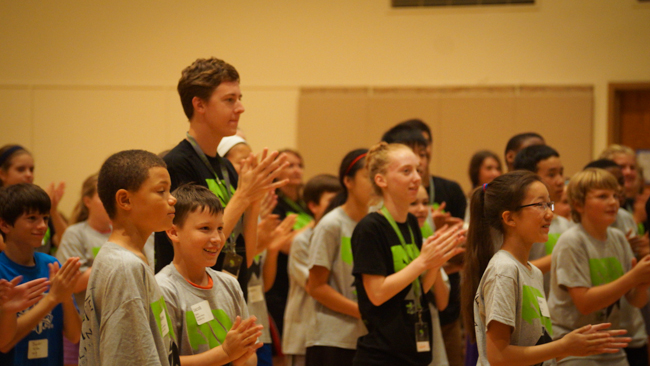 "Whether it's the location, or the kindness, or how the staff works with us, it just keeps getting better… I'm forever grateful for the partnership that we have with Covenant Life and how they've supported us," Stephens said. "I consider them friends, not just partners."
"It's been incredible to be here," said camp director Hannah Cheung. "Churches don't usually have three gyms and a couple fields. The facility has been perfect for the camp. It's the smoothest camp I've done in six years."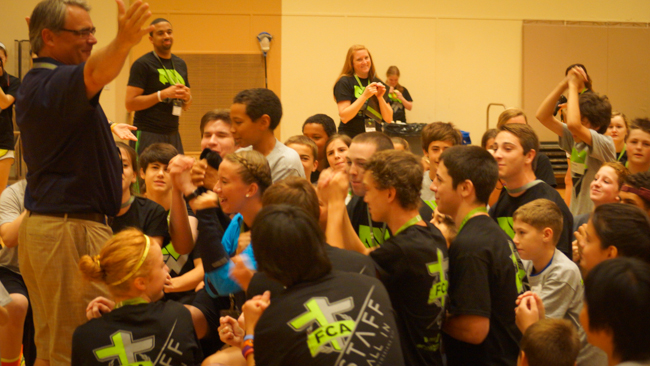 The Laos pastor explained that in Laos, where 98% of the seven million people are Buddhist, "the problem is getting the people to come to the church—they will not come." He is a part of the 2%.
While there are camps all across America, he has never seen a camp in Laos. His kids never attended camps. They're not a part of the culture. He said, "So, we are trying to find new ways to share the good news. To do a sports camp is one of best ways. When we ask people to come to play soccer, they come. That's why I came here. To learn, see, and experience the camp and how they do it here."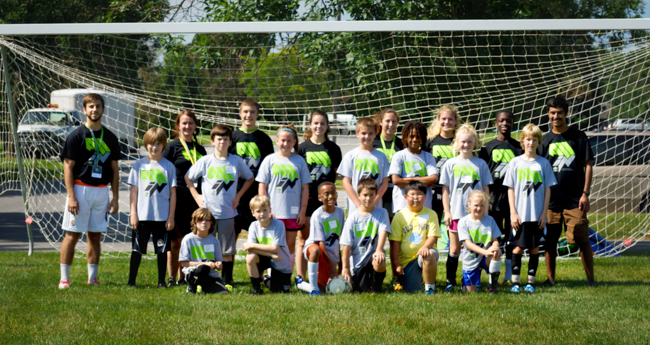 When he heard about FCA, he was excited. "You can share the good news to the non-believer and build the relationship between the kids and God through the sports camp, so it's a very powerful way to do a camp to reach the people, to share Christ, and to build up the faith of a believer."
"Please pray for us," he said. " We would love to have sports ministry in all 700 hundred churches to reach out to the young generation."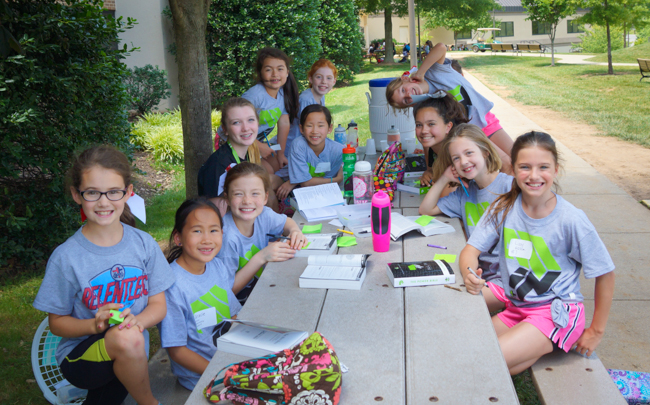 In Korea, when it comes to sports, "We are a top down, Olympian level, high profile level," explained Korean FCA director, Olympian Committee member, and Taekwondo master Hyung don Jung (Lion is his English name).
When he returns from observing this camp, Lion hopes to focus on high school level athletes. He has sensed discouragement in sports for young people who are not interested in high profile achievement. He wants to encourage them to come together and play.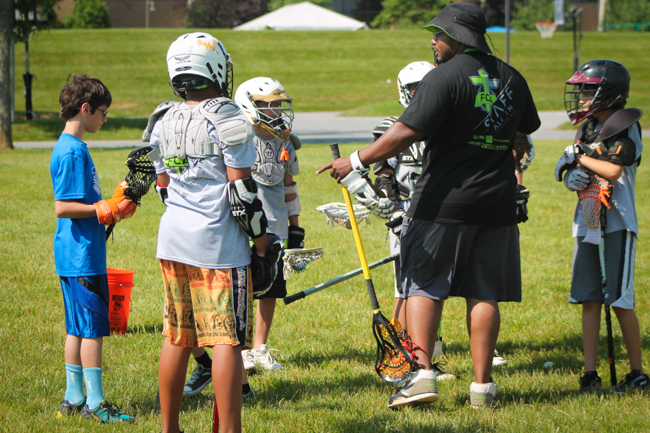 "FCA is an important thing. They really love Christ," Lion said. "Your church is doing great things. Nationality, race, everything is overcome for the sake of the kingdom. Everyone is for the same kingdom here. It will be a great influence on the next generation."
Stephens shared how after the first day, a mom and son were walking out when she asked how his day was, he said, "Mom, I love this camp."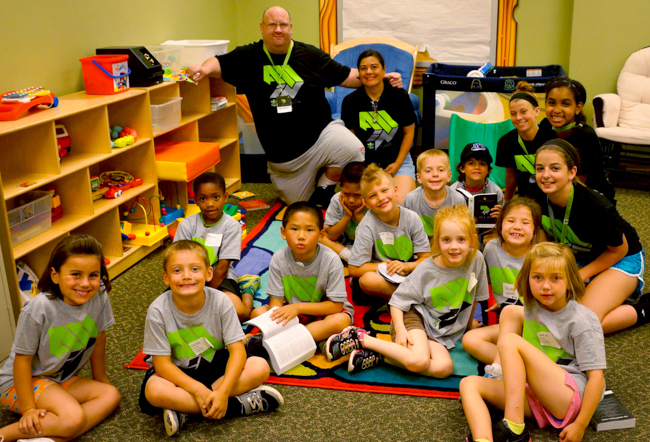 "That's what we want," Stephens said, tearing up. "We want kids to keep coming back. They're gonna come back if they love it, and they'll love it if they get loved."
"All for the glory of God. That's the important thing," Lion said. " 'All In' for the kingdom."
Photo Credit - MOCO FCA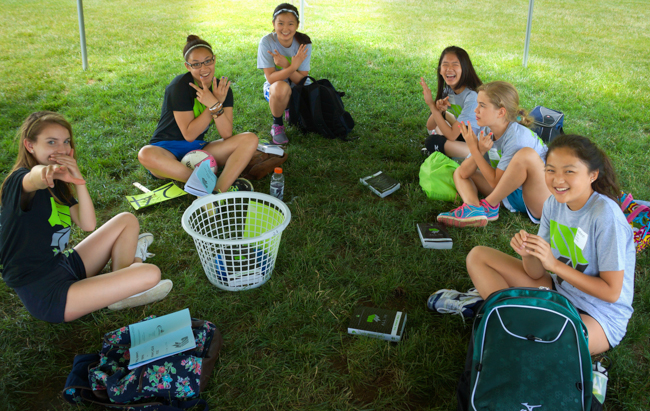 Share this on:
---
July 14 2014 at 1:17 pm
0 Comments
---
Here is the presentation Dave Brewer gave on Sunday explaining the vision for our Student Life Team.
Good morning church!
My name is Dave, and I oversee all the ministries at CLC that minister to students. There are four different ministries that do this, Discovery Land led by Josh Cooley which serves children from birth till 5th grade, 12:13, our middle school ministry, 10:31, our high school ministry, and our college ministry led by Kevin Rogers.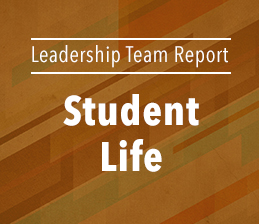 Until now, these ministries have largely been isolated from each other. But now, they have been organized under a dedicated student life ministry that will coordinate and harmonize the ministries in vision and teaching plans. Overall, all of the ministries of student life exist to see the next generation of our church worshipping God, loving one another and making disciples of Jesus Christ. We want to partner with parents in age-appropriate ways to see every student loving God and thriving in their relationship with God.
One of the benefits to having a Student Life ministry is that we can ensure that students who go through these ministries are trained in God's Word and equipped to engage our culture in order to fulfill the great commission. Beginning in Discovery Land, our students will learn the storyline of the Bible through the weekly teaching of both OT and NT stories. Then in the 12:13 middle school ministry, students will be introduced to systematic theology through topical teaching from the Word and issues specifically related to their season of life. A systematic teaching approach will continue through the 10:31 high school ministry and into college, with a focus on Bible teaching that specifically targets challenges that students are facing.
This past year, many of you have helped evaluate our student ministries through conversations, emails, and focus groups, (which we will continue to do throughout the coming year). The main thing the evaluation revealed was that we haven't focused enough of our ministry resources on the students of our church. We heard you and we agree. Reaching the next generation is an important area to families and to the future health of our church…and we have to make a change.
The demographic of our student ministries has changed quite a bit from past years. In addition, our students are growing up in a world that is very different than the world most of us grew up in. Our students have a real enemy who is hard at work, and our students are getting assaulted with lies from the world. Technology has radically changed the age in which our kids are being introduced to topics in the world. Things that used to be high school topics, are now middle school or even elementary school topics. More than ever, the church needs to be the church for these kids and work together, with parents, to reach the next generation.
We want our students falling in love with Christ and being won as disciples of Christ through the love that God has for them and the life of eternal joy in Christ. The answer isn't revolutionary. We do this by teaching and studying the word of God and building community around the Word of God, firmly believing that it is the Word of God that does the work of God in the people of God.
We want to do more to reach students through teaching the Word of God and building community… in that light, here are the things we are doing. First on the list is hiring a new youth pastor, who will focus on middle and high school ministries. In assessing the need for this position, we do not believe that the right person for this position is currently on staff, so I will be advertising this position both inside and outside of CLC. I plan on involving some parents in the selection process to ensure that we will hire the best candidate for our students. This new position will focus on building up the 12:13 middle school ministry with teaching, events, and creating opportunities for fellowship between students in the ministry and between parents and their teens. He will also work with with 10:31 high school ministry by teaching some classes and equipping our students with worldview topics they will face in school, college and beyond. I will continue to work with 10:31 while I also oversee Student Life ministries as a whole.
Regarding college ministry, Kevin Rogers (aka: Mr. Rogers…duly named for his extensive cardigan sweater collection), will focus solely on ministering to college students and those who are college age. This is a ministry that has historically been part of the 20/30-something season life. However, we're making this change so that Kevin can focus his full attention on the community of our college age students in our church - both those who remain local and those who go away for college. We know there is more we can do to minister the Word and build community for our college students through events and relationships and this is an important change for us.
Discovery Land is our children's ministry for kids birth through 5th grade, and it will continue to be led by Josh Cooley. We are blessed as a church to have our children led by Captain Cooley. This past year we changed the format of this ministry – again, in large part because of the input we received from you. In the Adventure Class for 1-5th graders we implemented small "table groups" and this has been well received so we are going to continue this again next year and make improvements as we do. We will keep looking to make improvements in our program for all the Discovery Land classes.
As the Student Life Pastor, I'm updating the church on these very important ministries and asking you for two things. First, please be praying for the students of CLC, from K-college, that they would grow to love Christ and impact the world with the good news of Jesus. They need your prayers! Second, please consider ways you can play a part in ministering to the next generation. If you can only pray, that's great. But we need a lot of help to improve these ministries. Here are some other specific ways we need help this coming school year. In Discovery Land, we need volunteers who are interested in leading table time discussions with elementary students. In our 12:13 middle school ministry, we need all the parents of 12:13 students to see their vital role in discipleship, and to partner together with us to help lead 12:13 and be engaged in small group discussions at our middle school meetings. In our 10:31 high school ministry, I'm looking for people who want to minister the word to high schoolers through leading and participating in high school Bible studies. Please contact me if you are able to help in any of these ways.
CLC has always been a place where the next generation is valued. I have always loved that about our church, and I love the foundations our church has built Student Ministries upon. However, in this transitional season where we are looking for help from the church to minister to our students in a greater way through Bible study, Bible teaching, and building community together.
With the establishing of the Student Life ministry, I believe now is the time to stop looking back, and to move forward as a church ministering the Word of God to the students of CLC and building a love for the Lord and His church in these students hearts. Our confidence isn't in a program, or a ministry structure. Our confidence is in the Word of God to do the work of God in the people of God. It is God that promises to our all our students that "he who began a good work in you will bring it to completion at the day of Jesus Christ."
Share this on:
---