July 21 2014 at 2:13 pm
0 Comments
---
Worthy14 is our high school ministry's annual summer retreat where we get away from our normal surroundings and the busyness of life.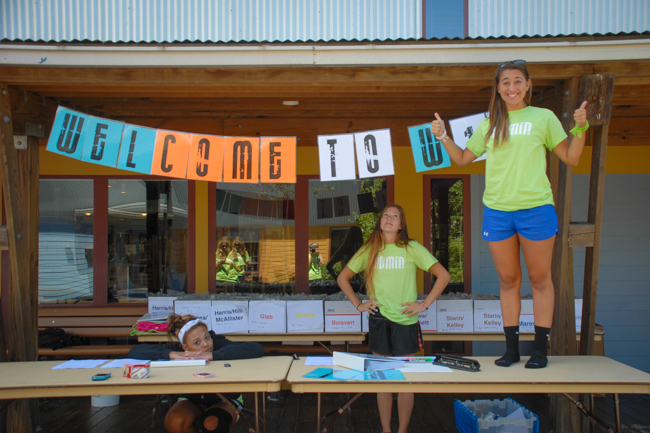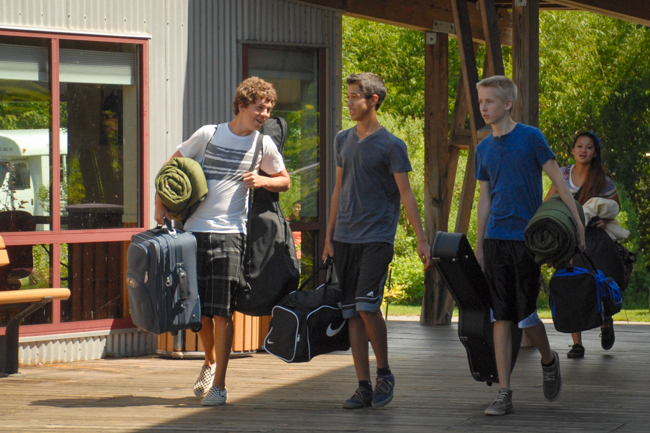 A Worthy13 camper: "At the retreats, talking about God is a natural thing, and I loved being able to bring up the Lord in conversation with my friends, whether we were playing pool or walking on the beach… the atmosphere is so spiritually rich."
"The incredible opportunity to grow closer to God by focusing on Him and spending time with His people at the retreats is not to be passed up."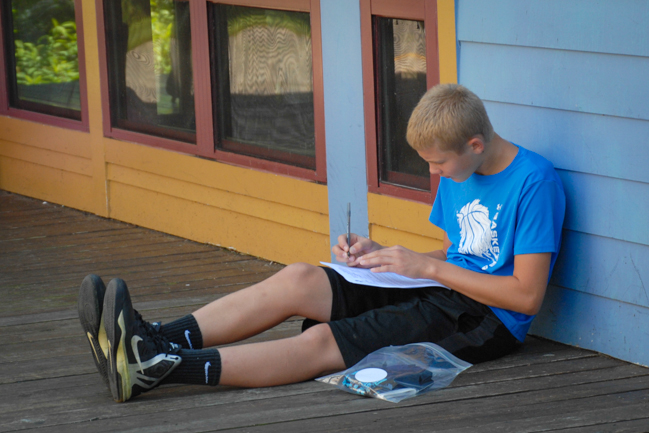 This year, we will be taking time to look at the question, "How will my life change if I actually believe the Bible is absolutely true?"
Each year God meets us in incredible ways through times of worship and teaching, lots of games and times of fellowship throughout the day as we seek His face together.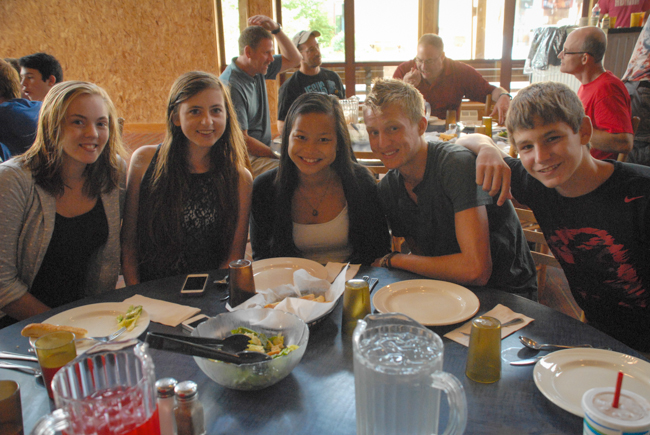 Hip Hop Artist and Speaker, Brian Davis, is coming this year, and will be teaching us along with Jon Smith, Joshua Harris, and of course, Dave Brewer.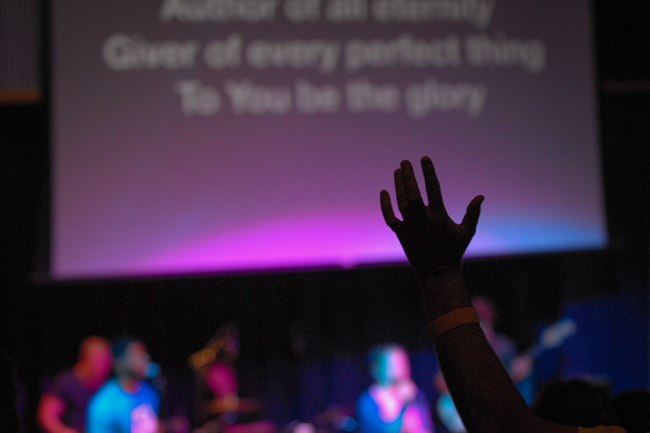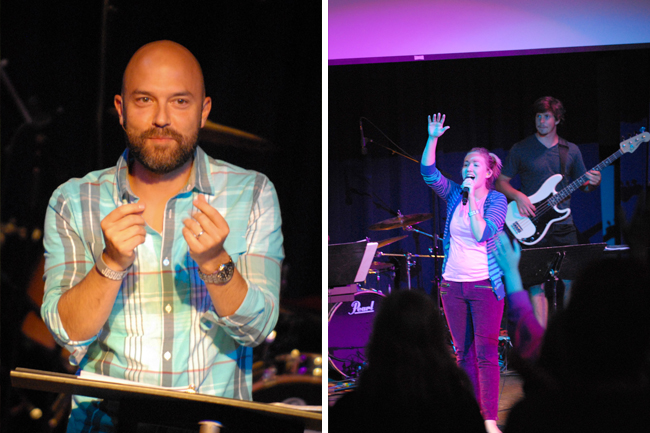 As you've probably heard in their baptism testimonies, every year teens come back with a renewed love for God and excitement for learning about him and loving him more.

We are all about having a good time at Worthy, and you can be sure that you will come away from with awesome memories! We want you to join us, both to have a ton of fun and to be changed for God's glory.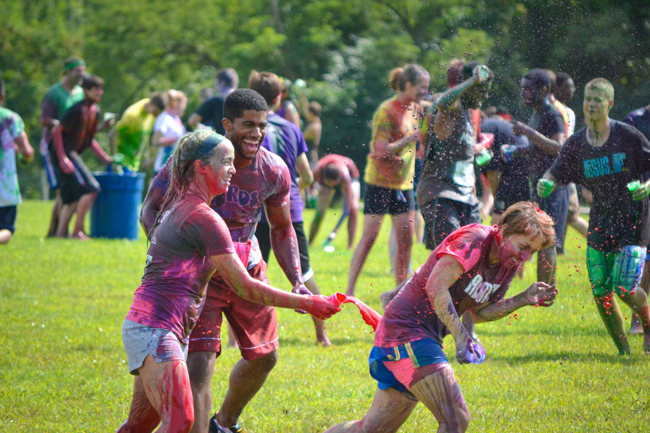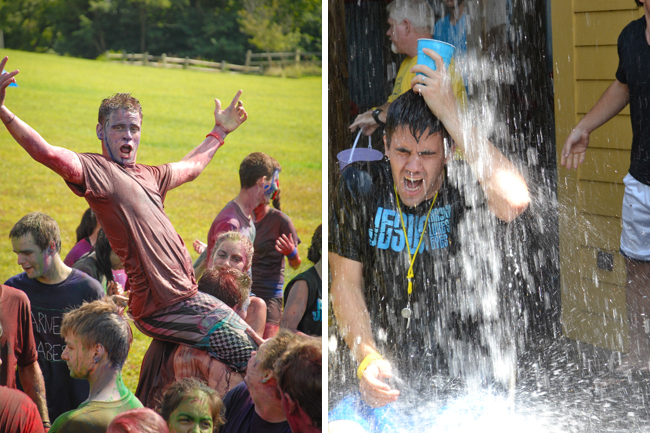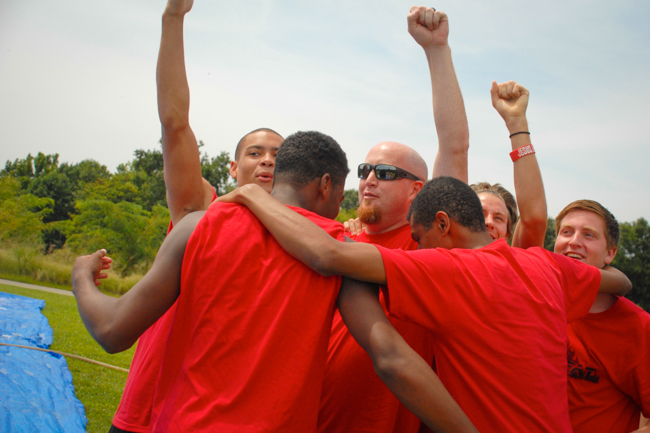 Families that are just visiting Covenant Life or have been attending church but not participating in the youth ministry are welcome to attend.
Registration is open and scholarships are available for those in need of financial assistance. We don't want anyone to be turned away because of the cost.
For more information, please call the church office, or e-mail .(JavaScript must be enabled to view this email address).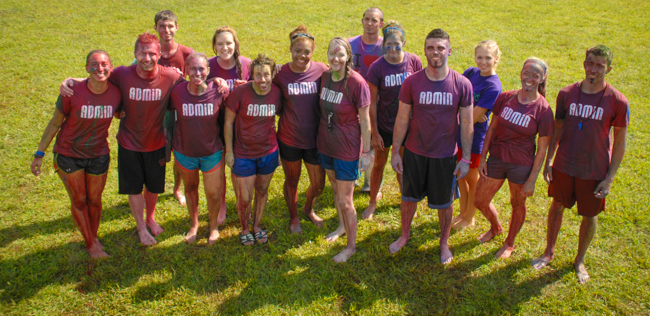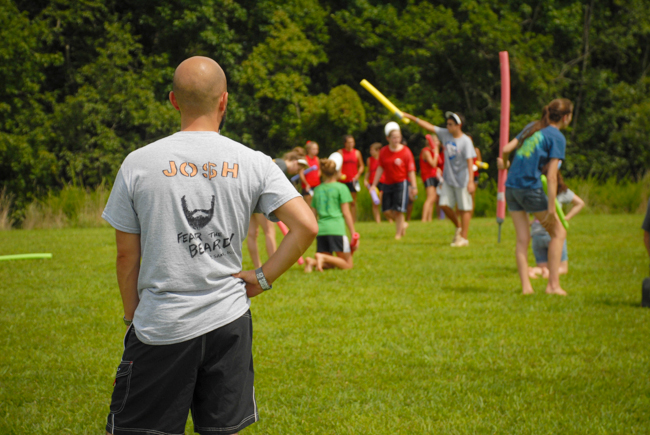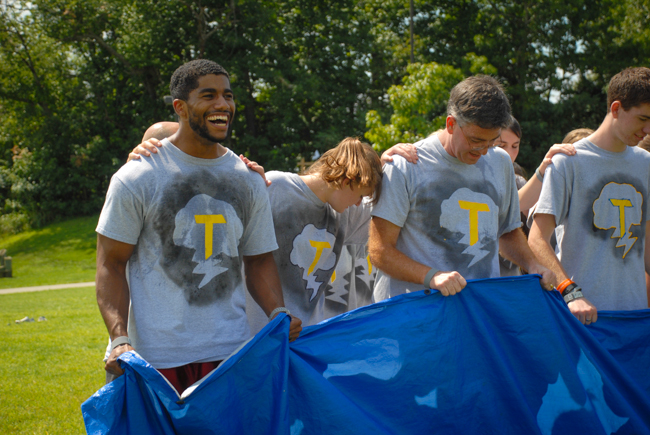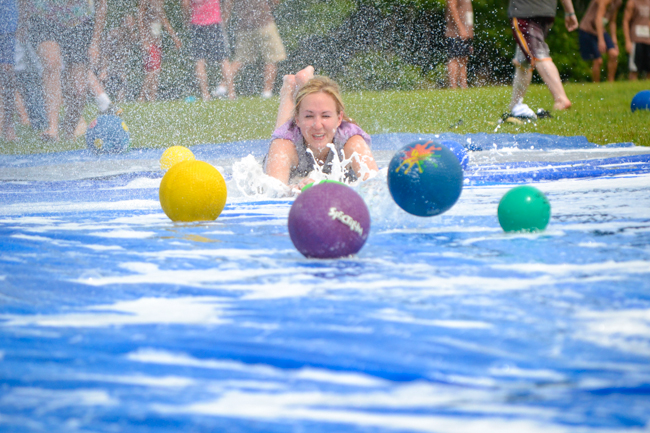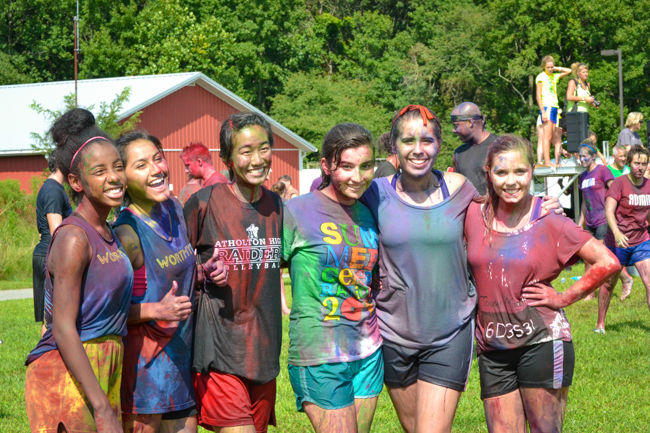 Share this on:
---
July 20 2014 at 4:46 pm
0 Comments
---
Join us this Sunday at 10 a.m. when we'll continue our series in Matthew with a message from Kevin Rogers on Christ in the Garden of Gethsemane.
Share this on:
---
July 14 2014 at 3:06 pm
0 Comments
---
"The simple generosity of Covenant Life opening their building has left a huge ripple effect for the ministry, Fellowship of Christian Athletes, and people coming to know Christ around the globe," said Maryland State Director of Fellowship of Christian Athletes (FCA) Mark Stephens, after another successful FCA sports camp at Covenant Life this past June.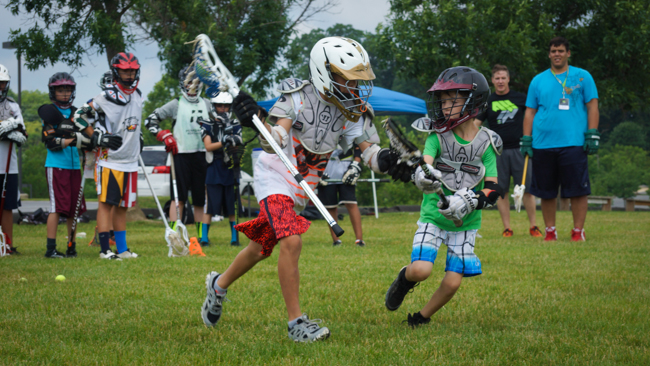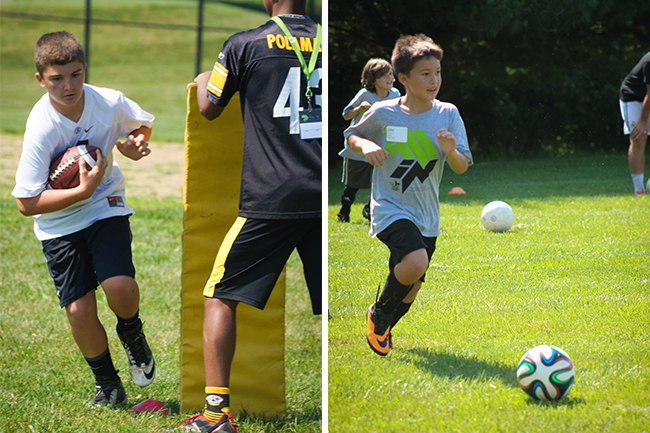 If you happened to be at the church during the week, you would have seen hustling lacrosse sticks and whizzing footballs in the fields, soaring volleyballs and squeaking basketball shoes in the gyms, and teetering cartwheels and running flips in the lobby. At this "All In" Power Camp, about 200 eight to thirteen year-olds, 50 high school small group "huddle" leaders, and 50 adults participated.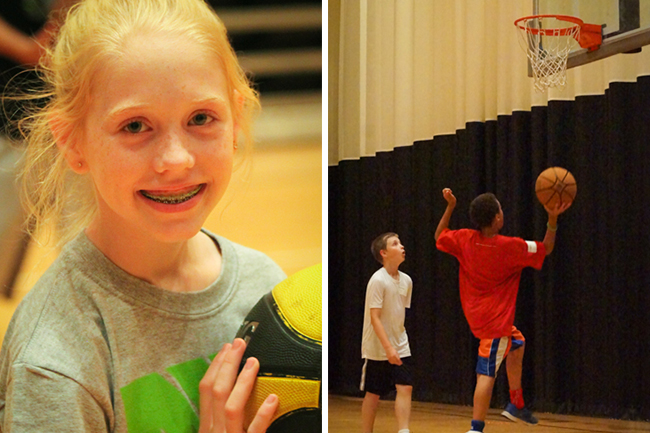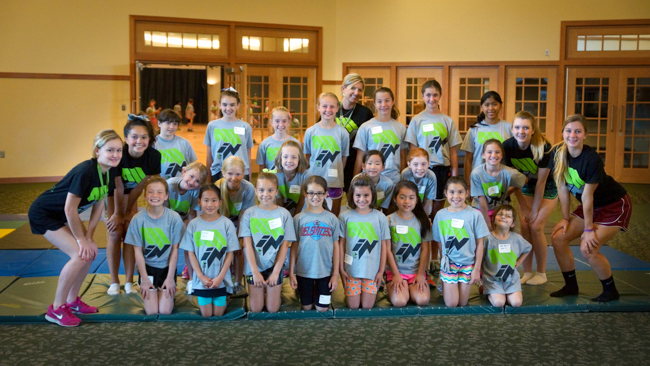 Four people from Laos, Singapore, and Korea also came to observe, learn, and be trained to lead these camps in their own countries.
"These guys are pumped up. They are really going to go back and do something. There's gonna be an incredible ripple effect from this camp," Stephens shared. "This FCA camp at Covenant Life Church is a model for the world."
A Vietnamese sports ministry leader came out to shadow Stephens a couple years ago and went on to lead two FCA camps in Taiwan and two in Vietnam. Since then, others have come for training: Reon from Singapore, Philip from Malaysia, and Suttisak from Thailand.
"Vietnamese kids left by the wayside that no one was going to interact with, kids who get one bowl of rice a day and have only the t-shirt on their back, were shown the love of Christ through sports," Stephens shared.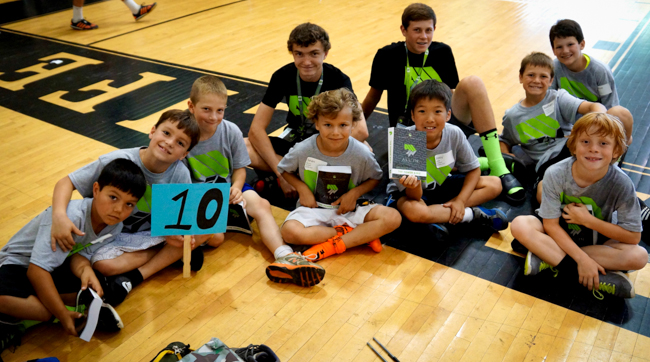 "I was a pastor for 15 years," Stephens said. "Sometimes as a church you think, 'Oh, we'll be nice and loan someone our building and not charge rent. We'll do a good deed.' This church has no idea the positive impact that it has made on this community and worldwide by their generosity of opening their doors. "
He shared that the hundreds of people who have come through Covenant Life's doors for FCA camps have nothing but positive things to say about this church.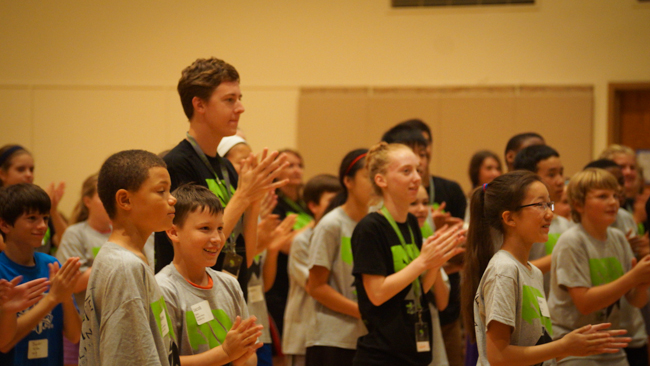 "Whether it's the location, or the kindness, or how the staff works with us, it just keeps getting better… I'm forever grateful for the partnership that we have with Covenant Life and how they've supported us," Stephens said. "I consider them friends, not just partners."
"It's been incredible to be here," said camp director Hannah Cheung. "Churches don't usually have three gyms and a couple fields. The facility has been perfect for the camp. It's the smoothest camp I've done in six years."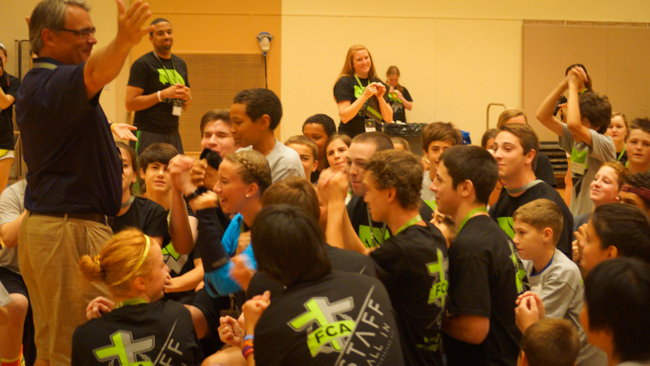 The Laos pastor explained that in Laos, where 98% of the seven million people are Buddhist, "the problem is getting the people to come to the church—they will not come." He is a part of the 2%.
While there are camps all across America, he has never seen a camp in Laos. His kids never attended camps. They're not a part of the culture. He said, "So, we are trying to find new ways to share the good news. To do a sports camp is one of best ways. When we ask people to come to play soccer, they come. That's why I came here. To learn, see, and experience the camp and how they do it here."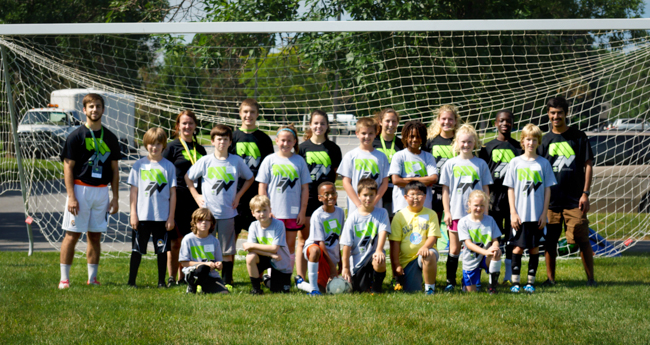 When he heard about FCA, he was excited. "You can share the good news to the non-believer and build the relationship between the kids and God through the sports camp, so it's a very powerful way to do a camp to reach the people, to share Christ, and to build up the faith of a believer."
"Please pray for us," he said. " We would love to have sports ministry in all 700 hundred churches to reach out to the young generation."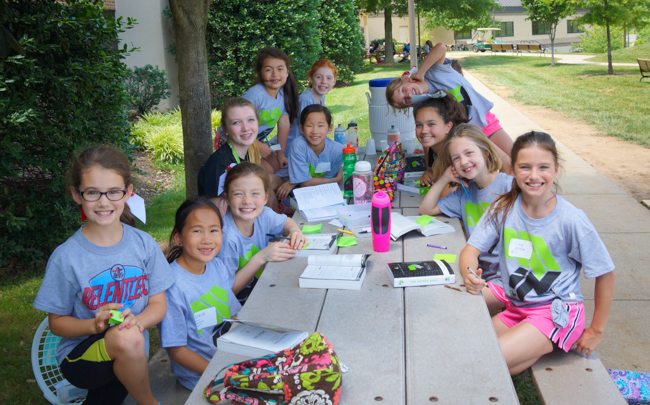 In Korea, when it comes to sports, "We are a top down, Olympian level, high profile level," explained Korean FCA director, Olympian Committee member, and Taekwondo master Hyung don Jung (Lion is his English name).
When he returns from observing this camp, Lion hopes to focus on high school level athletes. He has sensed discouragement in sports for young people who are not interested in high profile achievement. He wants to encourage them to come together and play.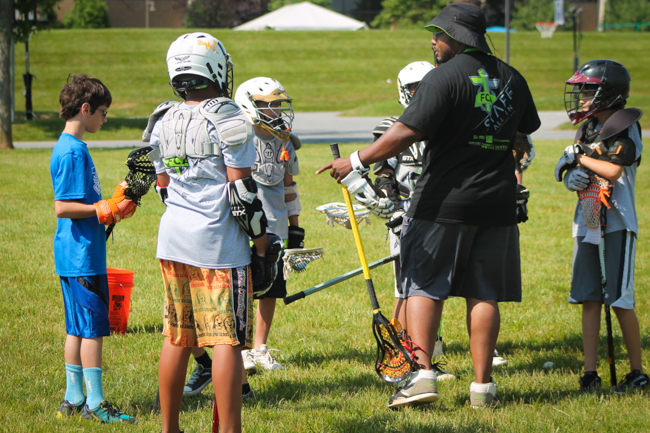 "FCA is an important thing. They really love Christ," Lion said. "Your church is doing great things. Nationality, race, everything is overcome for the sake of the kingdom. Everyone is for the same kingdom here. It will be a great influence on the next generation."
Stephens shared how after the first day, a mom and son were walking out when she asked how his day was, he said, "Mom, I love this camp."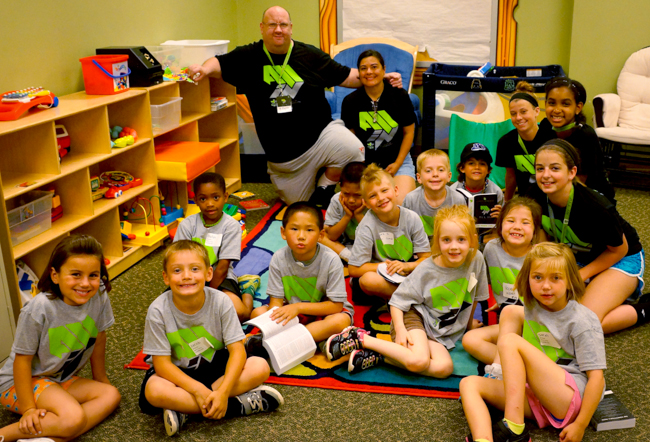 "That's what we want," Stephens said, tearing up. "We want kids to keep coming back. They're gonna come back if they love it, and they'll love it if they get loved."
"All for the glory of God. That's the important thing," Lion said. " 'All In' for the kingdom."
Photo Credit - MOCO FCA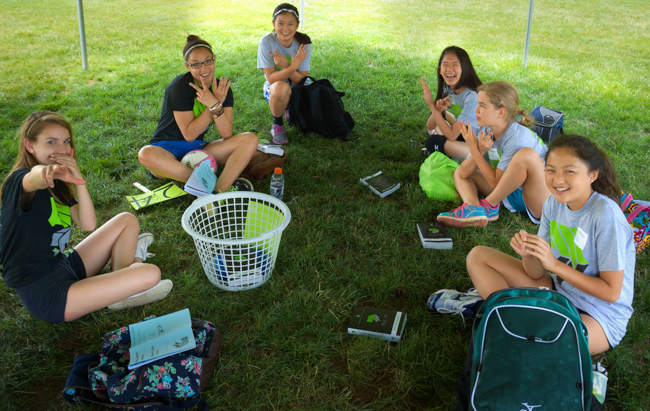 Share this on:
---
July 14 2014 at 1:17 pm
0 Comments
---
Here is the presentation Dave Brewer gave on Sunday explaining the vision for our Student Life Team.
Good morning church!
My name is Dave, and I oversee all the ministries at CLC that minister to students. There are four different ministries that do this, Discovery Land led by Josh Cooley which serves children from birth till 5th grade, 12:13, our middle school ministry, 10:31, our high school ministry, and our college ministry led by Kevin Rogers.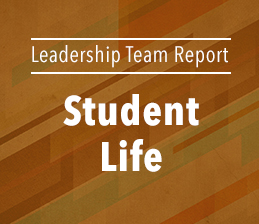 Until now, these ministries have largely been isolated from each other. But now, they have been organized under a dedicated student life ministry that will coordinate and harmonize the ministries in vision and teaching plans. Overall, all of the ministries of student life exist to see the next generation of our church worshipping God, loving one another and making disciples of Jesus Christ. We want to partner with parents in age-appropriate ways to see every student loving God and thriving in their relationship with God.
One of the benefits to having a Student Life ministry is that we can ensure that students who go through these ministries are trained in God's Word and equipped to engage our culture in order to fulfill the great commission. Beginning in Discovery Land, our students will learn the storyline of the Bible through the weekly teaching of both OT and NT stories. Then in the 12:13 middle school ministry, students will be introduced to systematic theology through topical teaching from the Word and issues specifically related to their season of life. A systematic teaching approach will continue through the 10:31 high school ministry and into college, with a focus on Bible teaching that specifically targets challenges that students are facing.
This past year, many of you have helped evaluate our student ministries through conversations, emails, and focus groups, (which we will continue to do throughout the coming year). The main thing the evaluation revealed was that we haven't focused enough of our ministry resources on the students of our church. We heard you and we agree. Reaching the next generation is an important area to families and to the future health of our church…and we have to make a change.
The demographic of our student ministries has changed quite a bit from past years. In addition, our students are growing up in a world that is very different than the world most of us grew up in. Our students have a real enemy who is hard at work, and our students are getting assaulted with lies from the world. Technology has radically changed the age in which our kids are being introduced to topics in the world. Things that used to be high school topics, are now middle school or even elementary school topics. More than ever, the church needs to be the church for these kids and work together, with parents, to reach the next generation.
We want our students falling in love with Christ and being won as disciples of Christ through the love that God has for them and the life of eternal joy in Christ. The answer isn't revolutionary. We do this by teaching and studying the word of God and building community around the Word of God, firmly believing that it is the Word of God that does the work of God in the people of God.
We want to do more to reach students through teaching the Word of God and building community… in that light, here are the things we are doing. First on the list is hiring a new youth pastor, who will focus on middle and high school ministries. In assessing the need for this position, we do not believe that the right person for this position is currently on staff, so I will be advertising this position both inside and outside of CLC. I plan on involving some parents in the selection process to ensure that we will hire the best candidate for our students. This new position will focus on building up the 12:13 middle school ministry with teaching, events, and creating opportunities for fellowship between students in the ministry and between parents and their teens. He will also work with with 10:31 high school ministry by teaching some classes and equipping our students with worldview topics they will face in school, college and beyond. I will continue to work with 10:31 while I also oversee Student Life ministries as a whole.
Regarding college ministry, Kevin Rogers (aka: Mr. Rogers…duly named for his extensive cardigan sweater collection), will focus solely on ministering to college students and those who are college age. This is a ministry that has historically been part of the 20/30-something season life. However, we're making this change so that Kevin can focus his full attention on the community of our college age students in our church - both those who remain local and those who go away for college. We know there is more we can do to minister the Word and build community for our college students through events and relationships and this is an important change for us.
Discovery Land is our children's ministry for kids birth through 5th grade, and it will continue to be led by Josh Cooley. We are blessed as a church to have our children led by Captain Cooley. This past year we changed the format of this ministry – again, in large part because of the input we received from you. In the Adventure Class for 1-5th graders we implemented small "table groups" and this has been well received so we are going to continue this again next year and make improvements as we do. We will keep looking to make improvements in our program for all the Discovery Land classes.
As the Student Life Pastor, I'm updating the church on these very important ministries and asking you for two things. First, please be praying for the students of CLC, from K-college, that they would grow to love Christ and impact the world with the good news of Jesus. They need your prayers! Second, please consider ways you can play a part in ministering to the next generation. If you can only pray, that's great. But we need a lot of help to improve these ministries. Here are some other specific ways we need help this coming school year. In Discovery Land, we need volunteers who are interested in leading table time discussions with elementary students. In our 12:13 middle school ministry, we need all the parents of 12:13 students to see their vital role in discipleship, and to partner together with us to help lead 12:13 and be engaged in small group discussions at our middle school meetings. In our 10:31 high school ministry, I'm looking for people who want to minister the word to high schoolers through leading and participating in high school Bible studies. Please contact me if you are able to help in any of these ways.
CLC has always been a place where the next generation is valued. I have always loved that about our church, and I love the foundations our church has built Student Ministries upon. However, in this transitional season where we are looking for help from the church to minister to our students in a greater way through Bible study, Bible teaching, and building community together.
With the establishing of the Student Life ministry, I believe now is the time to stop looking back, and to move forward as a church ministering the Word of God to the students of CLC and building a love for the Lord and His church in these students hearts. Our confidence isn't in a program, or a ministry structure. Our confidence is in the Word of God to do the work of God in the people of God. It is God that promises to our all our students that "he who began a good work in you will bring it to completion at the day of Jesus Christ."
Share this on:
---
July 14 2014 at 10:53 am
1 Comments
---

FRIDAY, JULY 18 | Exodus 20 and Galatians 6
Reflection on Exodus 20
By Art & Jeannie Shenk
The context of Exodus 20 is Moses coming down from Mount Sinai after receiving the Ten Commandments from God. The reaction of the people is revealing:
"Now when all the people saw the thunder and the flashes of lightning and the sound of the trumpet and the mountain smoking, the people were afraid and trembled, and they stood far off 19 and said to Moses, "You speak to us, and we will listen; but do not let God speak to us, lest we die." 20 Moses said to the people, "Do not fear, for God has come to test you, that the fear of him may be before you, that you may not sin." (Exodus 20:18-20)

Scripture refers to fearing God at least 300 times. Why?

"The fear of the LORD is a fountain of life, to turn one away from the snares of death"

William Eisenhower, Ph.D., PCUSA pastor and adjunct professor Fuller Theological Seminary suggests,
"Unfortunately, many of us presume that the world is the ultimate threat and that God's function is to offset it. How different this is from the biblical position that God is far scarier than the world… When we assume that the world is the ultimate threat, we give it unwarranted power, for in truth, the world's threats are temporary."

Jesus warns, "I tell you, my friends, do not fear those who kill the body, and after that have nothing more that they can do. But I will warn you whom to fear: fear him who, after he has killed, has authority to cast into hell. Yes, I tell you, fear him!" (Luke 12:4-5)
Application: Consider, "Does my life show a reverential fear and awe for a Holy God? If so, how? If not, what can I do today to begin to cultivate the "fear of the Lord as a fountain of life"?
Reflections on Galatians 6
By Jessica Kendal
We know that the concept of "sowing" occurs frequently in the Bible. In the parable of the sower (found in Matthew, Mark, and Luke), we learn about paying attention to where seed is sown. In Psalm 126, God's people are encouraged that even if they are weeping as they sow, they will reap with tears of joy. And in Galatians, the Lord gives us both a warning and encouragement—choose to plant what is good, and don't give up in doing so!
Did you know that the meanings of the word "mock" include "to ridicule, challenge, or defy?" The world we live in—and our own sinful natures—love to encourage us that we can reap without sowing, or sow "to our flesh" and yet still reap the blessings of God. One author commented that sowing to the flesh and expecting the Spirit is like planting seeds for cockleburs (spiny and poisonous), but expecting roses to grow. It's crazy!
The Lord also knows how much we struggle with a desire for immediate gratification. Don't grow weary in doing good, dear ones, for "in due season" we will reap…IF we don't give up. Just like Josh preached from the Word on Sunday, the "beautiful thing" of living for God, against the culture and even without immediate results, is sowing to the Glory of God. It might not be in your timing, but the Lord's season of reaping is always the right one. He alone knows when to harvest what He's been growing in you. Trust Him, and don't give up!
Application:
Are there any areas of your life where you are "sowing" to your flesh, instead of to the Lord?
How can you persevere in doing good for Him and His people today?
By Rhoda Dixon
Met by the Living God: with His presence and word
In Exodus 19, the people of Israel are now at Mt. Sinai and the living God, in His majesty and power, is speaking to Moses, directing him in what he is to communicate to the people. In the next chapter, God will give forth the Ten Commandments, but in our text today, the people are being prepared, and the greatness of God's presence is on display. Yet, we see in the text that just as evident as our God's great presence, is His gracious promise:
"…while Moses went up to God. The Lord called to him out of the mountain, saying, "Thus you shall say to the house of Jacob, and tell the people of Israel: You yourselves have seen what I did to the Egyptians, and how I bore you on eagles' wings and brought you to myself. Now therefore, if you will indeed obey my voice and keep my covenant, you shall be my treasured possession among all peoples, for all the earth is mine; and you shall be to me a kingdom of priests and a holy nation. These are the words that you shall speak to the people of Israel." (Exodus 19:3-6)
As a treasured possession of God, the people are being called to respond to all God has done by obeying God's voice and keeping His covenant.
Led by the Living God: by His Holy Spirit
Here, in our text in Galatians 5, as the Galatian church knows freedom in Christ, there is a call to walk by the Spirit, and to keep in step with Him. Indeed Paul's words here are both a mark of the people of God, and they are also a daily desire of God's people:
"But the fruit of the Spirit is love, joy, peace, patience, kindness, goodness, faithfulness, gentleness, self-control; against such things there is no law." (Galatians 5:22-23)
A few application recommendations for the days ahead:
• We can meditate on God's faithfulness as a covenant-keeping God
• As God's people we are called to walk in His ways and display the fruit of His Spirit. But we do not need to be condemned when we recognize areas for growth, but we can be encouraged that God would place His Spirit in us, and that in His kindness He would work through us and enable us to be a reflection of Him. We can then ask for His help and leading to help us to grow.
• We can pray and ask the Holy Spirit to lead us in our actions, and that how we respond in our hearts and the decisions we make would be marked by His ways.
• We can encourage others this week in how we see the fruit of the Spirit at work in their lives.
WEDNESDAY, JULY 16 | Exodus 18 and Galatians 4
Reflections on Galatians 4
By Jessica Kendal
There are very few "heart pains" in the world as intense as watching a child—or anyone—you love making choices that are wrong and leading to their own pain and suffering. In Galatians 4, Paul says he is in anguish as he continues his pleading argument to the church to turn away from justification by the law, and back to Christ alone. Knowing that they are children of God's promise, and reminding them of how blessed they were upon learning the Gospel, why then would they turn to the law? How could false teachers, who wanted to imprison them in rules and regulations, convince them so easily away from the freedom of grace?
But isn't that most of us, in some form, today? We so often long for the "proof" of our justification and crave the control we think we have when we are successfully following rules, or the acceptance of being part of the "super-Christian" clique, just like the Galatians. Matthew Henry describes this so well:
"Yet as Abraham turned aside to Hagar, so it is possible a believer may turn aside in some things to the covenant of works, when through unbelief and neglect of the promise he acts according to the law, in his own strength; or in a way of violence, not of love, towards the brethren. Yet it is not his way, not his spirit to do so; hence he is never at rest, till he returns to his dependence on Christ again. Let us rest our souls on the Scriptures, and by a gospel hope and cheerful obedience, show that our conversation and treasure are indeed in heaven." (From Matthew Henry's Commentary on Galatians 4)
The Lord longs for us to be free in Him to do good works, not doing good works to be free in Him! Lord, please search our hearts today and find those anxious thoughts, those ways that we are striving to measure up or look good to You or others, and free our hearts from that slavery. We can't do it without Your grace.
Now, Lord, I would be Yours alone
And live so all might see
The strength to follow Your commands
Could never come from me
Oh Father, use my ransomed life
In any way You choose
And let my song forever be
My only boast is You
Hallelujah! All I have is Christ
Hallelujah! Jesus is my life
(All I Have is Christ, by Jordan Kauflin)
Reflection on Exodus 17
By Eryk Zimmerman
The people have complained about the lack of water, and God commands Moses to take up his staff.
This is the staff that made a way for Israel across the Red Sea; it gave them a path in the sea and saved them, and the same staff gave them water in the desert. A dry place in the water and a spring of water from a stone - God can do anything!
Moses carries the staff now, not to punish the people for their anger, but rather to bless them, by striking the rock to bring out streams of water.
And the rock was Christ (1 Corinthians 10:4). The rock that was struck by the law of Moses, because of our disobedience. See the heart that we have pierced, the heart that loves us in return! The heart of Jesus is an infinite supply of patience and kindness.
All who drank in the desert had to drink again, and the rich man in hell was tormented with thirst. But for all who know Jesus there is a river of the water of life, flowing from the throne of God and the Lamb.
Reflection on Exodus 16
By William Li
This chapter is a humbling reminder that nations and individuals often forget the blessing of the Lord. The title of the chapter is 'Bread from Heaven', where God leads his people through the wilderness of Sin and tests them through blessings instead of hardships.
Israelite Congregation: "Would that we had died by the hand of the Lord in the land of Egypt, when we sat by the meat pots and ate bread to the full, for you have brought us out into the wilderness to kill this whole assembly with hunger." (Ex 16:3)
God: "Behold, I am about to rain bread from heaven for you, and the people shall go out and gather a day's portion every day, that I may test them, whether they will walk in my law or not." (Ex 16:4)
God gave the people meat and bread untill they were full. They had quail in the evening and bread from Heaven in the morning. God commanded them to not to leave any of it over till the morning and not to gather more on the Sabbath. But the people did not listen and left part of it till morning when it bred worms and stank. They did not honor the Sabbath even though the Lord provided twice as much as they normally gather on the sixth day. As Christians living in a prosperous county, often our tests will come in the form of prosperity instead of scarcity. When the Lord blesses us, we must honor Him in a way that truly shows our appreciation through a redeemed life lived in accordance with his commands.
Share this on:
---
July 14 2014 at 10:34 am
0 Comments
---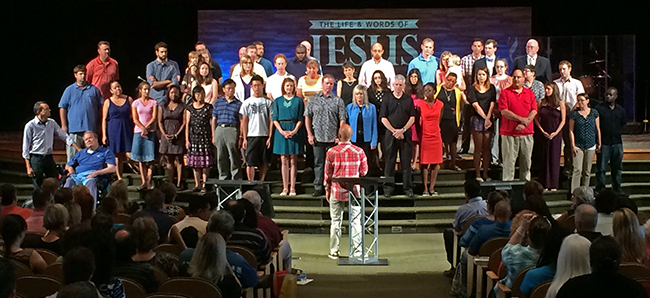 We were thrilled to welcome 77 new members to the church family on Sunday. Each member has clearly expressed their faith in the death of Jesus Christ for their sins, making them our brothers and sisters, and members of our spiritual family. They have also completed our Starting Point class where they learned Covenant Life's doctrinal convictions, met with a pastor, and signed our church's membership agreement, committing to join us in our mission to worship God, love each other, and make disciples.

What else should you know about them?
• Our new members have come to us from 11 countries including: Ecuador, Egypt, England, Ethiopia, Guatemala, Kenya, Malaysia, Puerto Rico, Russia, Taiwan and the United Kingdom.
• There is a 51-year range in the ages of our new members—from 18 to 69.
• The newest believer among our new members was converted just this year; another has known the Savior for almost 62 years.

To new members:
We respect you and honor you for your decision to make the local church a priority. We believe this is what God's Word calls every Christian to do. We believe that God has good in store for you here, grace that will lead to your spiritual maturity. We encourage you to receive the work of the Holy Spirit in your life through the church's teaching and fellowship with us. We also need you to take your place in this church. We need your gifts. We need you to participate through prayer and serving.
As a church, we commit to love and care for you according to God's Word, and we look forward to being blessed by God through you and through watching your growth in godliness.

To congregation:
Thank you for forward-looking faith! Thank you for living the Christian faith in a compelling way. Thank you for giving over the years so that these brothers and sisters can be here today.
Share this on:
---