December 1 2015 at 3:06 pm
1 Comments
---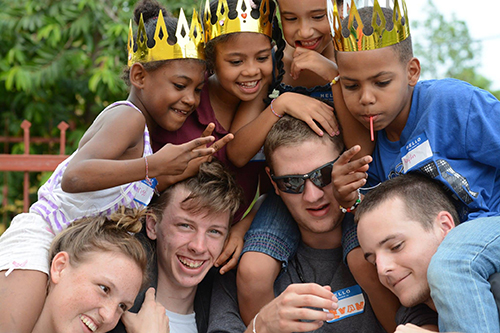 Covenant Life members: This week the first issue of Missio Dei will appear in your inbox. The Missio Dei is a new online newsletter produced quarterly by a team of church members and Missions Department staff. The title comes from a Latin phrase meaning "mission of God." As Timothy Tennent explains, "Mission is first and foremost about God and His redemptive purposes and initiatives in the world…To put it plainly, mission is far more about God and who He is than about us and what we do."
Amazingly, though mission begins and ends with God, He calls us to be part of His mission in the world. In each issue of Missio Dei you will find stories about people in our church who are joining God in His mission, both locally and globally.
Some missions demand the elite training and courage of "the few ... the proud ... the Marines." Fortunately for us, God calls and empowers all of his followers to join His mission. We hope the Missio Dei will both inspire and encourage you to play your part. And no matter how big or small that part might be, we look forward to the day when we can tell your story in Missio Dei!
First issue of The Missio Dei HERE.
Share this on:
---
November 24 2015 at 2:59 pm
0 Comments
---
This January we are once again holding the Introducing God course. On Sunday, we enjoyed Sharon Harvey's testimony of how God transformed her life through the last session of Introducing God.
Learn about Introducing God | Volunteer with Introducing God.
"I can't begin describing my Introducing God experience without first sharing a bit about my personal spiritual journey. I grew up believing that success depended on my own efforts. I was hard on myself when I failed, and even when I did succeed, my life felt empty. I was never satisfied, and I felt I needed to be perfect all the time. Gradually, I began to think my hard work defined my self-worth, and I started seeking other people's approval to fill that emptiness. I reached a low point after college, and questions in the back of my mind began to surface. What is all this hard work for and what is my purpose? I had grown up hearing my cousin speak about God, but I had always been indifferent. However, God, in his mercy and grace, used this weak point in my life to persuade me to learn more about Him.
With the encouragement of a friend and now a precious sister in Christ, Hannah Stogsdill, I started attending Sunday sermons at Covenant Life Church. Introducing God happened to be starting their Spring 2013 class around the same time, and Hannah invited me to attend the course with her. During the next 9 weeks, I witnessed God's transforming power, heard countless testimonies, and learned more about God's merciful and forgiving nature. Most of all, I came to experience Christ's love through the thoughtful conversations, questions, and care of my discussion group. As I grew closer to Hannah and these brothers and sisters, I also grew closer to the Lord. I learned through them that Jesus Christ sacrificed his perfect life on the cross for a sinner like me. I didn't need to earn God's love. He loves me unconditionally, and he was calling me to satisfy all my needs and desires in Him. The emptiness I felt in my life started to be filled. A few months after taking the course, I had proclaimed my trust and faith in my Lord and Savior.
The Lord used these godly brothers and sisters, some of whom have become my best friends, to be salt and light in my life, and it is with joy and thanksgiving that I can now be a witness to others of God's saving power. I would like to invite you now to join me in serving in this ministry to be a witness to others and to be a part of God's great commission to make disciples. God's plans are bigger than our own, and He may just use you to transform another person's life like he used many others to transform mine. And if you are not a Christian, I encourage you to attend. Not only will this course challenge your own beliefs and give you a fresh perspective on Christianity, it will also give you lifelong friends and a heart for the Lord."
Learn about Introducing God | Volunteer with Introducing God.
Share this on:
---
November 10 2015 at 1:25 pm
2 Comments
---
Onix and Miguel Castaneda loved each other. Neither were Christians, and the values they brought into their relationship mirrored what they saw in the secular world around them. Then God's grace broke in and changed everything.
Share your Testimony
Want to encourage the church by sharing your testimony, or a story of God's grace in your life? Contact the Story Team.
Share this on:
---
November 3 2015 at 1:44 pm
0 Comments
---
Good morning!
I was born and raised in in a small town in west Texas. For most of my adolescence, I was the typical farmer's son; going to church since birth and being raised to follow a strict moral code. It wasn't until I was 13 that I actually heard that my sin was keeping me from communion with God when my church brought in a traveling evangelist for a revival weekend. I never really considered my situation as it was easy to do living in an environment in which everyone was a Christian and no one talked about sin or hell. I remember the clear call of the Lord on my heart to believe that Christ died for me, took on my sin on the cross, and that I would be saved from separation from my creator. From that point onward, I really connected with the youth ministry and began living a life dedicated to Christ.
It wasn't until my sophomore year at Texas Tech University that the Lord impressed on me to dedicate my life to the ministry in a local church. It was a clear answer to prayer and my friends and pastor affirmed my calling. Upon graduating from Texas Tech, I realized the next step in my life was to attend a Seminary. The next five years of my life would be a priceless pursuit in knowing Christ more by attending the Southern Baptist Theological Seminary in Louisville, KY. Through the dedication of each professor to adhere closely to the word of God as it related to theology, Christian history, and doctrine forever deepened my understanding of God and his church.
Although Seminary was a wonderful experience, it wasn't the best gift that God gave me during that season of my life. Louisville is also where I met my exquisite southern bride. I'll let Alyssa share a bit more.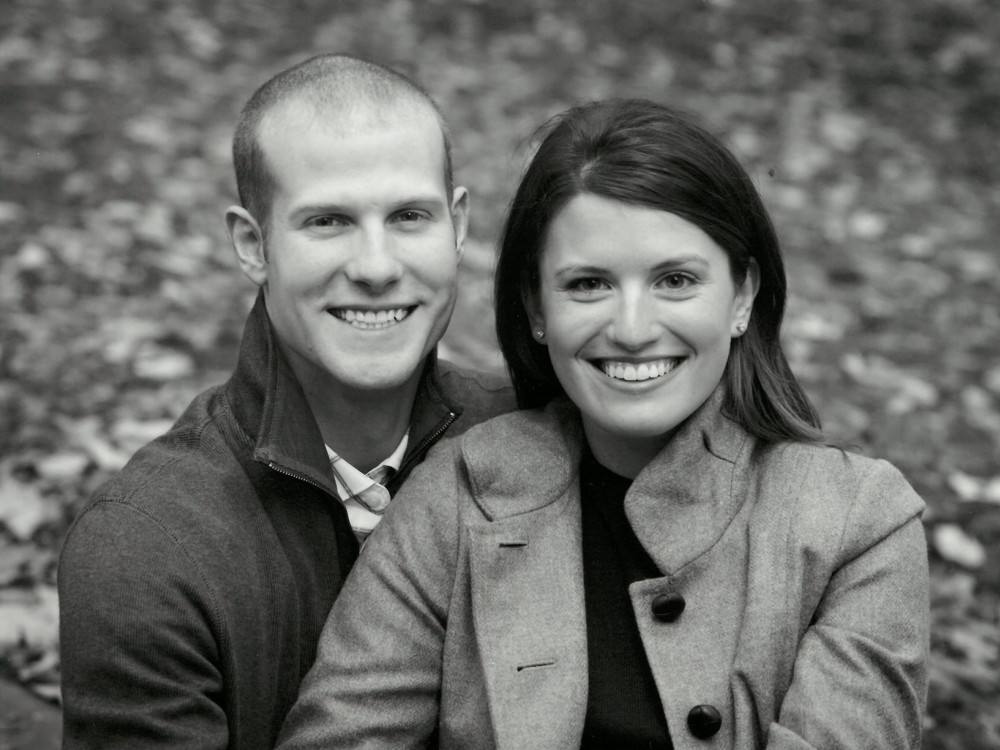 ALYSSA:
I was born and raised in Louisville Kentucky and grew up with my mom, dad and older sister. I realized my need for forgiveness from sin and the holiness of God at the early age of 5, God used my church, parents and grandparents to point me to Christ. I went on to attend Boyce College, which is the undergraduate school at Southern Seminary. It was in my freshman year that I met my handsome husband. We met through mutual friends and my good friend was dating his roommate so she would quite easily "drag" me along to hang out. Will pursued me and two years later we were married.
Our family has grown to include our first son Liam, who is five, and daughter Penelope, who now is three. And the newest addition to our family is due in June.
These past 7 years have been filled with external challenges. One of our children was born premature, we had a major house fire, and other various challenges. But God's faithfulness through our marriage has been such a gift! God has really taught us the goal is not an easy life, the goal is to know Jesus more!
WILL:
After I graduated from Southern, we moved to a small Florida town where I served as a youth pastor. I then did an internship at Sojourn Community Church in Louisville. My connection to Covenant Life came through Dave Brewer reaching out to me after some interest in my application. After interviewing at Covenant Life, both Alyssa and I knew this was the right church God was calling us to invest in. I stopped the hiring process with two other churches and decided to step out in faith that Covenant Life was where the Lord would make a path for us to serve the Middle School.
Needless to say, watching the Lord bring us through our house fire in Louisville, allow us to sell it, and then bring us here in a way that worked with both our timeline and Covenant Life's was nothing more than His wonderful work. Standing up here today, I can honestly say that He did this and we are honored to be among you. We are looking forward to growing together with you in community and serving with you in the days ahead.
Share this on:
---
October 27 2015 at 9:58 am
1 Comments
---

This post is shared courtesy of Keith Welton's blog "Everyday Truth." He shares his reflections on Scripture and other helpful topics there regularly.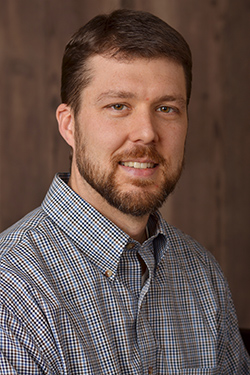 Recently I read a blog post by Trevin Wax about Tim Keller's thoughts on the secularization of the American culture. Interestingly, Keller says the number of devout Christians is actually growing but the biggest change in the culture is the disappearance of nominal Christianity. The culture's nominal Christian majority has functioned as an umbrella protecting Christianity. Now this big majority is disappearing and leaving a polarization of the secular and the devout. Keller's thoughts on this are insightful as always, and you can read the full article here. What I want to add to this conversation is what it means in regards to reaching the culture with the gospel. Here are a few points.
1. We will have to demonstrate our love to the lost by crossing greater distances.
Our Lord was a friend of sinners, and we ought to follow him in this. Our love today will have to cross seemingly greater barriers and distances than before. If we are going to show the love of Christ to those who do not know it, then it will mean going to people who are very different from us. It's hard being around people who don't think like you or share your values, and the differences between Christians and non-Christians are greater than ever in this country. Crossing these social barriers is hard but also a great opportunity to show the love of Christ to others, because without the love of Christ there really is no reason to go outside our own cozy network of people.
2. We will have to be bold.
It takes boldness and confidence to stand in the midst of those who are different than you or to stand up for something you believe is right. There will be many opportunities for this. It is not easy being a Christian, and as we stand out hopefully it will not be because of outdated wardrobes. Hopefully while the world dismisses certain things as cooky, they will also see something of the love, peace, joy, and hope that Christ promised to his people. The new contrast in culture may present a greater opportunity than ever for the hope of the gospel to shine forth. We should be confident of that.
3. We need to be articulate in our explanations of the faith.
Trite answers will not convince. A great number of people in the culture do not believe in God and their whole view of life orbits around a different center. We need to have well thought out and winsome answers to questions that come up. We should also remember differences on ethical or political topics are more superficial issues. These topics help us understand a person's view of the world, and we should dig deeper into their ultimate hope or purpose for life and the basis of their beliefs. Most people today are not religious nor are they philosophers, and so their views on life come together more like a set of random tweets than a coherent and connected system of beliefs. There are often large gaps in their views that a Christian worldview makes sense of. Christians should work hard for good solid explanations for the fundamental issues of life.
4. We should be in it for the long haul.
People don't change their view of life very quickly. It takes time. If someone has never heard of Jesus or belief in God then they will probably have a lot of questions they want answered before changing their minds. We should embrace this as a part of reaching others, and we should not be discouraged if it takes a long time. People give up witnessing because they think it should be quick and easy. It's not. Convincing others about Christ more than likely will take a lot of time and conversation. If we genuinely love the people we are trying to reach this isn't bad or hard. We can enjoy the process just as Jesus seemed to enjoy his company. And that is truly sharing the love of Christ.
Share this on:
---
October 20 2015 at 2:18 pm
0 Comments
---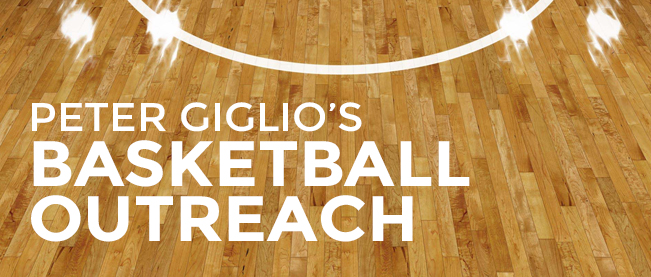 Did you miss Peter Giglio's video testimony on Sunday? Check it out here. It's encouraging to hear how God is using the basketball outreach he started to build relationships among teens here in our community.
Have an idea for your own outreach in our community? Apply for a Go Grant that could provide funds to help get your idea off the ground!
Learn more about the Laytonia Basketball Club. Questions about Local Missions? E-mail Drew Garfield for more information.
Share this on:
---