December 9 2015 at 7:00 pm
0 Comments
---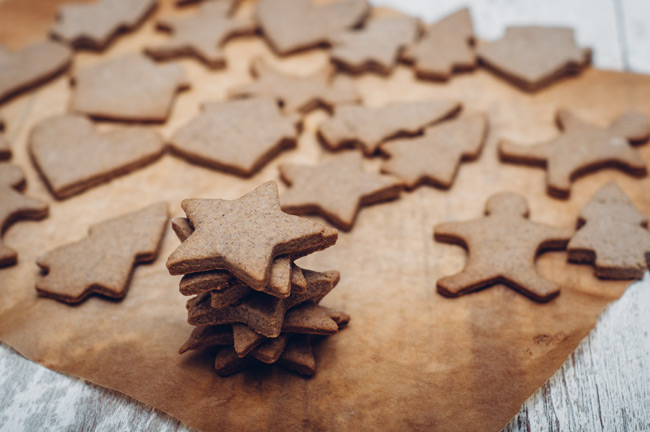 Part three of a three-part series on celebrating Advent from Kevin and Jami Rogers. (Part one, part two)
Here are some ideas we've picked up for taking advantage of common holiday activities to make a spiritual impression on our younger kids.
Involve the kids in baking something like Christmas cookies. Once they're baking and the smell starts to fill the kitchen, sit them down on the floor in front of the oven. Talk about waiting for something you want. We can't wait for those cookies! For hundreds of years the people of Israel waited for the Savior they were promised was coming. FINALLY, he came when Jesus was born! Read Luke 2:25-38 when Simeon and Anna meet baby Jesus in the temple and talk about how excited they were to finally see their Savior. Now we are waiting for Jesus to come again. If you really want to go full on, talk about the great feast we'll have with Jesus when he comes again while you're eating what you baked. Maybe even take guesses what might be on THAT menu!
Another way to impart this idea of eager expectation is to promise the kids that at some point you are going to do something special as a family. Don't tell them what or when, but regularly remind them of your promise. Then on the day you deliver, make sure it's good! And teach them about how Jesus had been promised and was eagerly anticipated. He's promised to come again.
On the promise that Jesus is coming again, you could make hot chocolate, bundle up in coats and hats with blankets or sleeping bags, and sit outside looking up at the sky at night. Read Acts 1:11 and talk about the promise that Jesus will come again through the clouds. Or talk about the night angels came to the shepherds in the pitch black of night.
The point in all this is to wrap truth in images and memories that will stick. You can probably come up with ideas that suit your family traditions and experiences. Jesus is the light of the world. How could you make an impression about this when putting up your Christmas decorations or going to see lights around your neighborhood? If you travel during the holidays, could you somehow make an impression about Joseph and Mary's travel to Bethlehem and how even as a man Jesus was driven out of his own home town? Jesus didn't come to live a life of comfort and ease. He lived his life "on the road" teaching and serving others. You get the idea.

This shouldn't be stressful. It should be fun. And when you think it bombs or your pre-teen thinks it's cheesy, don't underestimate the impact that moment could have. Our prayer is that you'll pause and enjoy reflecting on Christ with your family this season.
Share this on:
---
December 8 2015 at 7:00 pm
0 Comments
---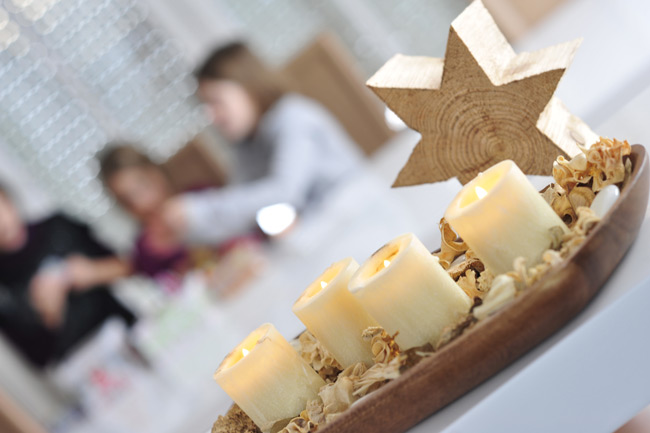 Part two of a three-part series on celebrating Advent from Kevin and Jami Rogers. (Part one here)

For family Advent devotions and activities, we have two main goals. First, help our children understand that Jesus is the focus of this season by making reading and talking and singing about him a regular part of our Christmas traditions. Second, by using the traditions and experiences and images that are already apart of our celebrations to teach spiritual truth.

You might notice that our goals and expectations do not include our children immediately bursting out in worship at the wonder of the Incarnation. We hope that happens someday, and there are occasional glimmers of it now. But most of our devotions, even the most creative and active ones, often include deep questions like, "Can I go play with my Legos now?" Our goal isn't that our dinner table become a place of peaceful meditation. It would be nice if when Dad opened the Advent devotional, our kids silently looked on with angelic faces eagerly waiting to meditate on Christ … but that rarely happens. Occasionally our dinner table is festive and fun and full of great Advent connections. But it's usually a flurry of elbows and food and commentary about recess.

As parents, we've learned to embrace this (I think). Here's why we have hope that what we're doing is worth it: We know that even the smallest moments and traditions in this season make an inordinate imprint on their little memories. The most trivial and random pieces of decoration or tradition can become of utmost importance to the kids when it's a regular part of what we do. That ornament they made in first grade or the ragged gingerbread doll become essential. We know they might not "get it" all right now. But years from now, we want their memories and expectations for Christmas to be inescapably full of reflections on who Jesus is.

The resource that has probably been the most helpful to us for this is the Advent guide produced by The Village Church in Dallas, TX. They produce a new one annually and make it available for free online. This year's is available here, but you could use any of the previous year's as well.

For the tech oriented, we've appreciated always having material available on our phones and tablet with the app by The Gospel Project (soon to be our Discovery Land curriculum). It's called "The Expected One." You can read about it and download it here. Both of these have readings, discussion questions, and ideas for activities that can be tailored to suit families with kids of all ages. Be intentional, but have fun and enjoy it. And more than likely your kids will too.

Tomorrow, we'll share some ideas for helping Advent truths stick, especially for younger kids.
Share this on:
---
December 7 2015 at 5:15 pm
0 Comments
---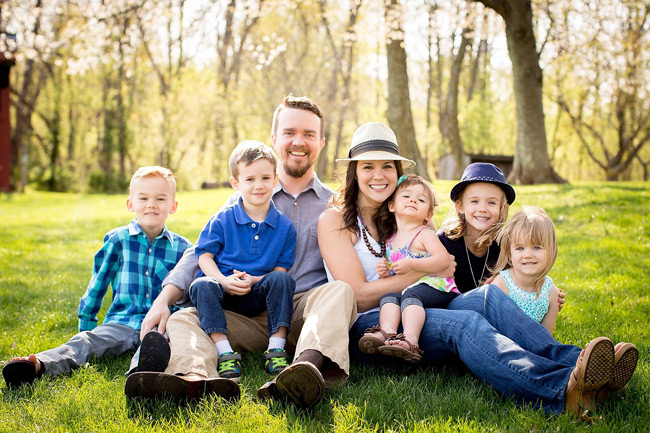 Part one of a three-part series on celebrating Advent from Kevin and Jami Rogers. (Part two here)

As our family has grown, we've enjoyed using Advent, the four weeks leading up to Christmas, as an opportunity to reflect on the profound truth that Christ has come. A Savior has entered our broken world bringing peace, hope, joy and love into our darkness. And we eagerly await the day He comes again to completely eradicate the sin and death that still plagues us.
Almost none of our ideas on how to do this are original. We've gathered resources, read and learned from other families. After 12 years and 5 kids (ages 2 through 9), we are starting to find a rhythm that works for our family. So we thought we'd take a moment to share some of the resources that have been helpful for us in the hopes that it might encourage you to pause often this Advent season and enjoy reflecting on the many facets and implications of the reality that Christ has come, both personally and with your family.
Typically, we read something in our own private devotions and also have something to help guide our times together as a family. For private reading, this year Kevin is using John Piper's daily Advent devotions, Good News of Great Joy, brief Scripture readings and reflections available in print or for free online or via the Solid Joys app. Jami is going through Born is The King published by She Reads Truth with the ladies in our small group. It's available in print, online, and via an app as well. Check out all the options at shereadstruth.com. Other's we've enjoyed are…
Tomorrow, we'll post with more thoughts on family devotions and activities.
Share this on:
---
December 7 2015 at 9:51 am
0 Comments
---
An Important Day for Covenant Life Church
As Mark Mitchell shared this past Sunday, December 13 is a very important day in the life and history of our church. That is the day we, as a church family, get to express whether or not we believe God has provided P.J. Smyth to be our next Lead Pastor.
Just to recap the process: The Search Team had their first meeting in late April, and the lead pastor job description was posted online in late June. By late September, the Search Team and the elders were in strong agreement to put P.J. forward not only as their single recommendation but a gifted, experienced and proven pastor and visionary leader who is well aligned with our theology and values.
To be at this place just eight months after we began is a remarkable expression of God's goodness and particular love for Covenant Life. We have a lot to give God thanks for!
Now, we're responsible to determine if indeed we believe P.J. Smyth is God's provision for our church. So, we are asking all adult members of Covenant Life Church to make every effort to be present next week and to participate in this vote of affirmation. We'd like to see member participation as close to 100% as possible.
Voting Details
One Voice
Jesus taught us to pray, "Our Father in heaven, hallowed be your name. Your kingdom come, your will be done, on earth as it is in heaven." And as Paul exhorted the Roman Christians, "May the God of endurance and encouragement grant [us] to live in such harmony with one another, in accord with Christ Jesus, that together [we] may with one voice glorify the God and Father of our Lord Jesus Christ."
The Elders encourage every member to pray for God's will to be done. And we're asking every member to participate in voting so that God's name is glorified and our vote next week reflects the harmony and accord that is ours together in Christ. Thank you, everyone!
Share this on:
---
December 1 2015 at 3:06 pm
1 Comments
---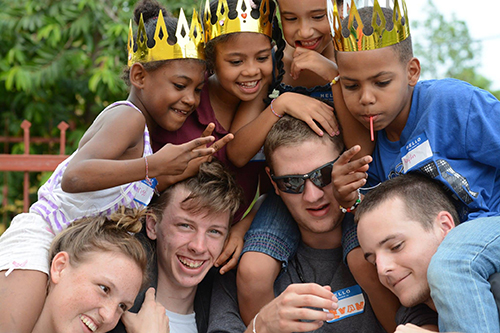 Covenant Life members: This week the first issue of Missio Dei will appear in your inbox. The Missio Dei is a new online newsletter produced quarterly by a team of church members and Missions Department staff. The title comes from a Latin phrase meaning "mission of God." As Timothy Tennent explains, "Mission is first and foremost about God and His redemptive purposes and initiatives in the world…To put it plainly, mission is far more about God and who He is than about us and what we do."
Amazingly, though mission begins and ends with God, He calls us to be part of His mission in the world. In each issue of Missio Dei you will find stories about people in our church who are joining God in His mission, both locally and globally.
Some missions demand the elite training and courage of "the few ... the proud ... the Marines." Fortunately for us, God calls and empowers all of his followers to join His mission. We hope the Missio Dei will both inspire and encourage you to play your part. And no matter how big or small that part might be, we look forward to the day when we can tell your story in Missio Dei!
First issue of The Missio Dei HERE.
Share this on:
---
November 24 2015 at 2:59 pm
0 Comments
---
This January we are once again holding the Introducing God course. On Sunday, we enjoyed Sharon Harvey's testimony of how God transformed her life through the last session of Introducing God.
Learn about Introducing God | Volunteer with Introducing God.
"I can't begin describing my Introducing God experience without first sharing a bit about my personal spiritual journey. I grew up believing that success depended on my own efforts. I was hard on myself when I failed, and even when I did succeed, my life felt empty. I was never satisfied, and I felt I needed to be perfect all the time. Gradually, I began to think my hard work defined my self-worth, and I started seeking other people's approval to fill that emptiness. I reached a low point after college, and questions in the back of my mind began to surface. What is all this hard work for and what is my purpose? I had grown up hearing my cousin speak about God, but I had always been indifferent. However, God, in his mercy and grace, used this weak point in my life to persuade me to learn more about Him.
With the encouragement of a friend and now a precious sister in Christ, Hannah Stogsdill, I started attending Sunday sermons at Covenant Life Church. Introducing God happened to be starting their Spring 2013 class around the same time, and Hannah invited me to attend the course with her. During the next 9 weeks, I witnessed God's transforming power, heard countless testimonies, and learned more about God's merciful and forgiving nature. Most of all, I came to experience Christ's love through the thoughtful conversations, questions, and care of my discussion group. As I grew closer to Hannah and these brothers and sisters, I also grew closer to the Lord. I learned through them that Jesus Christ sacrificed his perfect life on the cross for a sinner like me. I didn't need to earn God's love. He loves me unconditionally, and he was calling me to satisfy all my needs and desires in Him. The emptiness I felt in my life started to be filled. A few months after taking the course, I had proclaimed my trust and faith in my Lord and Savior.
The Lord used these godly brothers and sisters, some of whom have become my best friends, to be salt and light in my life, and it is with joy and thanksgiving that I can now be a witness to others of God's saving power. I would like to invite you now to join me in serving in this ministry to be a witness to others and to be a part of God's great commission to make disciples. God's plans are bigger than our own, and He may just use you to transform another person's life like he used many others to transform mine. And if you are not a Christian, I encourage you to attend. Not only will this course challenge your own beliefs and give you a fresh perspective on Christianity, it will also give you lifelong friends and a heart for the Lord."
Learn about Introducing God | Volunteer with Introducing God.
Share this on:
---