May 5 2013 at 8:57 am
0 Comments
---
This morning in church Bart Hungerford gave an update on two recent team trips to rural western Uganda in support of Pastor Moses Nkwatsibwe and Kiburara Gospel Centre Church. In January, a team of 28 Covenant Life members ministered there (Covenant Life's eighth annual trip), and just last month Bart, John Emelio, Erin Emelio, Mary Foster and Cat Hoover made another trip. A third is planned for this summer.

Bart and Moses



January Team



April Team (Mary Foster not pictured)
Bart has founded a non-profit charitable 501(c)(3) company called Sustainable Missions Incorporated (SMI) that has purchased 32 acres of land in Uganda, started three new companies to farm, dry fruit, and raise poultry, repaired two bore-hole wells, and installed two 10,000 liter (2,600 gallon) Rainwater Collection Systems, all in a few months!
Read more about the April trip and the work of SMI on their blog or Facebook. To give toward future well digging and maintenance, visit GiveUgandaWater.org. Also, check out the many blog posts on this site about previous team trips. Let's continue to support and pray for this work!
---
March 4 2013 at 8:30 pm
0 Comments
---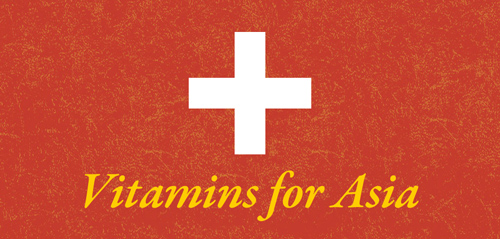 As Mark Mitchell announced yesterday morning during church, we will be collecting vitamins for an upcoming mission trip to Asia.
Vitamins can be delivered to the Info Center on Sundays March 10, 17 or 24 (generic brands are fine). They can also be dropped off at the church office (upstairs) on weekdays between 8:30 a.m. and 5 p.m.
We are collecting all kinds of vitamins, but important types include multi-vitamins, chewable multi-vitamins for children, prenatal vitamins and iron supplements. All donated vitamins must have an expiration date of November 2013 or later.
For more details, contact .(JavaScript must be enabled to view this email address) at the church office. We are excited the Lord is opening doors for us to provide practical help to the needy in other nations and look forward to doing more to share the love of Christ abroad.
---
January 21 2013 at 7:54 pm
0 Comments
---
The team visited a refugee camp, housing over 30,000 men, women and children who have fled the war in Congo. Breaking into three different groups, they were surrounded by dozens of folks as soon as they stepped off the bus. Drew reports that they did a great job of immediately taking opportunities to sing songs, share testimonies and preach the gospel with these folks. He writes that the Lord used the team's hard work and love for the people in the camp and that "dozens professed Christ."
The team is pretty tired after nearly two weeks of travel and full days of physical labor and constant activities.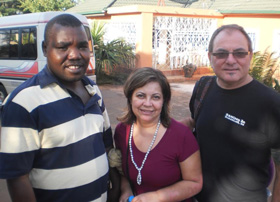 Please pray for the team as they prepare to leave tomorrow morning (seven hour bus ride and 17 hour plane ride). Pray for continued grace during this last leg of their trip. And pray for the seeds which our team planted to continue to grow and take root in the lives of all the men and women in Kiburara, Uganda. Lift up pastor Moses Nkwatsibwe, as he continues to lead the local area churches, shepherds God's people, and proclaim the gospel in the community there.
Read the Day 9 update.
---
January 20 2013 at 7:40 pm
0 Comments
---
The team broke up into smaller groups this morning and went to 11 different village churches. While there, every team member was able to participate in seeking to encourage the believers there through preaching, Bible studies and sharing personal testimonies of God's goodness! Drew reports that at least two people came to Christ at one of the churches.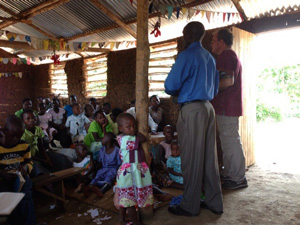 The team was blown away by the generosity of the people, as they blessed them with gifts of fish, bananas, papayas, chicken eggs, woven baskets, etc. These items are usually sold in marketplaces as a means of obtaining money for these people's families, so the team was extremely blessed knowing the sacrifice that our brothers and sisters made to thank them for their time and energy.
Robert and Ken also did a wonderful job of presenting the gospel to over 100 inmates at the Kiburara prison.
Pray for the team as they prepare to visit the refugee camp tomorrow. Also, continue to pray for the prison inmates and all the people who heard the gospel of Christ preached today - many who are hearing for the first time - that they would be affected by the truth and brought to saving faith!
Read the Day 8 update.
---
January 20 2013 at 6:22 pm
0 Comments
---
About 30 people got baptized today in the local Mpanga River today! One of the ladies who participated in this sacrament was one of the widows whose home had been repaired earlier in the week, already seeking to be faithful for others to be witness to how the Lord has transformed her life!
Baptisms in such a public place always draw a large crowd of people from local communities to see what is happening. Two of the guys on the team, Cole and Sam did a fantastic job of seizing the opportunity to explain to various young men in the crowd what the gospel is and what was taking place.
Continue to pray for grace and peace to the team as prepare to preach from God's Word and share testimonies with over 10 local area churches tomorrow morning!
Read the Day 7 update.
---
January 19 2013 at 3:54 pm
0 Comments
---
Today was the final day of the Pastors Conference, where over 70 pastors received "certificates" that Moses likes to bless these men with. Many of the pastors left telling Robin and Moses how deeply helped they were by the teaching and affected by Robin's heart to care for and love the people there. Drew writes that one pastor was encouraged to by Robin's teaching on how to help cultivate the gifts of congregants to allow them to participate in ministry.
At the Youth Conference, Bart Hungerford gave a talk on work and business and Billy Buttrey shared his testimony with all the young men there. Sherly Giglio spoke with the ladies and many of the young women were affected by her example and genuine passion for making the gospel her main priority in life.
Keep the team in your prayers as they close out the Youth Conference tomorrow morning!
Read the Days 5 and 6 update.
---