July 8 2014 at 7:01 am
1 Comments
---

Reflection on Galatians 1
By Art & Jeannie Shenk
Thinking about the wonderful way Paul begins his letter to the churches in Galatia to confirm the importance of justification by faith alone (vs. 3-5):
Grace to you and peace from God our Father and the Lord Jesus Christ, who gave himself for our sins to deliver us from the present evil age, according to the will of our God and Father, to whom be the glory forever and ever. Amen.
Real peace in life only comes by grace not works, deliverance only through the death of another.
Matthew Henry remarks: "Especially mark well the words, 'who gave himself for our sins.' ...not only to redeem us from the wrath of God, and the curse of the law; but also to recover us from wicked practices and customs, to which we are naturally enslaved."
Father, today I am so grateful that the peace in my heart and freedom from condemnation is from being reconciled to you by grace not my works. Thanks that you loved me so much that you would crush your sinless son for me and raise him from the dead to deliver me, through faith in Jesus' completed work on the cross for me and trust in you, so I might live free from sin, free from fear of your justified wrath and free from the bondage of this evil age and its wicked practices and enticements that would enslave me. To you be the glory forever and ever. Amen.
Reflections on Exodus 15
By Jessica Kendal
Exodus 15:1-2:
I will sing to the LORD, for he has triumphed gloriously;
The horse and his rider he has thrown into the sea.
The LORD is my strength and my song,
And he has become my salvation;
This is my God, and I will praise him,
My father's God, and I will exalt him."
Isn't it beautiful? Only a few verses into Moses' spontaneous song of praise, we can sense the exultant joy of the Israelites' deliverance. Moses entwines the story-telling of their rescue from Egypt with powerful descriptions of the Lord's might, majesty, and glory. Miriam and the women brought out the tambourines and echoed the men. With 600,000 and more, the shouts and songs of praise to God must have been almost deafening. Imagine multiple Super Bowl stadiums, filled with fans—cheering wildly not for sport, but for the Holy of Holies!
Isn't it interesting that following this amazing time of singing worship, the desperately thirsty Israelites were led to bitter water, which only the Lord could make sweet?
Songs of deliverance aren't just for the Old Testament, and worship songs not just for Sundays. The Lord wanted the Israelites to apply that song of deliverance to their everyday difficulties, letting those bitter waters draw them to Him. Sometimes—many times—songs of praise are just what the Lord uses for our comfort, healing or a breakthrough. He is both our strength and our song.
I encourage you to sing to Him today and see what happens. In your car, in your closet, in your kitchen—sing! I pray, in Jesus' name, that those songs would rise and join with the praises of other believers around the world, creating a mighty roar of worship to our God that delights His ears. And if you are tasting bitter waters, I pray they become sweet as He grows your trust in His faithfulness. He is good, and His love endures forever.
By Rhoda Dixon
The God of glory is with His people
Our reading in Exodus 13 ended with the description of God's presence being amongst the people in a pillar of cloud and fire to lead them by day and night. In our text today from Exodus 14, God, in His faithfulness, might and mercy has promised to save His people. He will make a way for the people of Israel safely through the Red Sea, then bring an end to the Egyptians who are pursuing them—all the while providing His presence in the pillar of cloud and fire to demonstrate that He is with them. He alone will receive the glory as He shows forth His might in how He saves and leads His people. Moses proclaims these encouraging words that tell us of who God is and what He will do:
"Fear not, stand firm, and see the salvation of the LORD, which he will work for you today. For the Egyptians whom you see today, you shall never see again. The LORD will fight for you, and you have only to be silent." (Exodus 14:13-14)
The chapter then concludes with these words:
"Israel saw the great power that the LORD used against the Egyptians, so the people feared the LORD and they believed in the LORD and in his servant Moses." (Exodus 14:31)
The God of peace is with His people
Then, in our text in Romans 16, we again encounter God's covenant people, members of the church in Rome. Paul offers his affectionate and specific greetings with an emphasis of ways the Lord is at work in the lives and hearts of the church members, and how they have been used in Christian service (vs.1-16). It is a sweet treasure that through Paul's words we can learn from these dear believers. And then, just as we read in Exodus 14 that God was with His people and saved them from their Egyptian oppressors, Paul gives final encouragement to the Roman church that reminds them God brings salvation and is with His people:
"The God of peace will soon crush Satan under your feet. The grace of our Lord Jesus Christ be with you." (Romans 16:20)
In the wilderness, in Rome, today and forever, God is always with His people; He provides salvation for His people and leads them. He gave His presence in the pillar of cloud and fire, and He now gives us His grace through Christ Jesus our Lord. He is always with His people and He will continue His faithfulness to them. All glory belongs to our God!
We look to the only wise God
A few application recommendations for the days ahead:
• May we be expectant for how the Lord will speak to us through His word each day.
• What are a few spiritual and practical ways that you have seen the nearness of God to you this month? Even in some small way, where do you see that He indeed is with you?
• May we also consider how we can encourage other believers in how we see the Lord at work in their lives, as a way to remind them and ourselves that our ever-present and faithful Lord is with us. A few potential ways this can done is by sharing how you observe them using their gifts, or how you notice them trusting the Lord in the midst of their circumstances.
Dear Lord, may my heart be quieted before You as I consider Your glory and greatness. Every day, and in every moment I need Your grace and leading. As Your people, we thank you for how You always remain with Your people; You dwell amongst us, daily giving grace to guard and lead us. It is You alone who saves, through the sending of Your Son. We come now to say that we look to You alone; we trust You, and we give You all the glory, today and forever.
"To the only wise God be glory forevermore through Jesus Christ. Amen!" (Romans 16:27)
By Jessica Kendal
"And it shall be to you as a sign on your hand and as a memorial between your eyes, that the law of the LORD may be in your mouth. For with a strong hand the LORD has brought you out of Egypt." (Exodus 13:9)
Yesterday, our brother Tim Harvey shared a wonderful reflection about remembering. This idea is continued strongly in Exodus 13 and Romans 15, so if you'll indulge me, allow me to ask: Have you ever gotten to the end of a long week and found yourself unable to remember most of it?
Now imagine this: you experience the miraculous intervention of the Lord, but that miracle is followed by a detour into frenzied busyness, trials, or tests of perseverance. Or, maybe, all of those things. After the detour—maybe even during the detour—would you remember the miracle? Would I?
The Lord, in His infinite wisdom, knows that His fallible, human sons and daughters need reminders.
The Lord knew that His people were about to leave—in a hurry—and end up on a long, arduous journey. A journey that would leave them open to fatigue, complaining, self-sabotage, idolatry…sound familiar? So He doesn't just ask them to remember, He commands them to remember—and remember in community. In both solemnity and celebration. They are to "remember" so visibly that it is as if they are "marked" on their hands and between their eyes, with the law of the Lord continually "in [their] mouth."
This verse—Exodus 13:9—can slip by, but it is of enormous significance if we look carefully. A few thoughts on why our Creator may have given us this word picture:
Hands—our hands are the center of so many aspects of our lives: work, giving and service, creating, touch. We see our hands—and others see the results of our hands—all day, every day. Lord, please help us remember what You've worked with Your hands as we work with ours.
Between our eyes/forehead—did you know that the front part of our fearfully, wonderfully made brain is where we make decisions? And think of the last really meaningful conversation you had with a friend or loved one. Did you look at their eyes? Lord, please help us remember that our decisions should reflect Your mercy and grace in our lives. Help us love You and love others with our decisions, and help us see them through Your eyes.
Having the Word "in our mouth"—we are to be both "eating" and speaking His Word at all times! There is no greater gift towards remembering Jesus than the Word of God. Lord, please help us to have a hunger for consuming Your Word and a desire to speak it and share it.
But after all this: the best part, really, is why He commands His people to remember. In Romans 15:8-9, Paul says:
"Remember that Christ came as a servant to the Jews to show that God is true to the promises he made to their ancestors. He also came so that the Gentiles might give glory to God for his mercies to them…"(NLT)
Just like the Israelites, it is for our good and, most importantly, His Glory that He commands us to remember. This is why we remind ourselves of the Gospel, why we sing His praises, why we want to show evidence of His love and mercy in our lives like a mark, right between our eyes, where the world can't help but see.
Have you remembered Him yet today?
"May the God of hope fill you with all joy and peace in believing, so that by the power of the Holy Spirit you may abound in hope." (Romans 15:13)
by Tim Harvey
Exodus 12, which tells the story of the first Passover when the people of Israel were delivered from Egypt, seems to be as much about remembering as it is about their actual deliverance. God didn't need the blood on the doorposts to know who His people were. Rather, the Passover lamb, the blood on the doorposts, and the unleavened bread were all part of a holy drama that God planned to help His people remember what He was doing then and to point them forward to the ultimate salvation He would bring about later through the Messiah. Even in the middle of what I imagine must have been pretty urgent instructions about how to get out of Egypt, God (in verses 14-20) and then Moses (v. 24-27) take time to describe the specific steps for how Israel is to reenact and remember this first Passover "throughout your generations."
The themes of remembering and looking forward are also woven into Paul's exhortations to holy living in Romans 14. In verse 9 he invites us to remember Christ's death and resurrection as proof that our lives are in His hands: "For to this end Christ died and lived again, that He might be Lord both of the dead and of the living." Remembering this, Paul says, helps us avoid judging our brothers and sisters over debatable matters since in the end each of us belongs to the Lord. And in verses 10-12 he points us forward to the coming divine judgment as the reason why we can rest in God's judgment rather than rushing to make our own:
But you, why do you judge your brother? Or you again, why do you regard your brother with contempt? For we shall all stand before the judgment seat of God. For it is written, "As I live, says the Lord, every knee shall bow to me, and every tongue shall give praise to God." So then each one of us shall give account of himself to God.
I find that the times I am quickest to judge my brothers and sisters, the times when I am not committed to "pursuing the things which make for peace and the building up of one another" (v. 19) are times when I have forgotten what Christ has done for me and have lost sight of what He has promised to do in the future. I am a forgetful man, all the more so when my pride or my opinion is at stake, and I need the Lord and faithful friends to help me remember and help me look forward with faith.
Lord, help me to remember what You have done and who You have shown Yourself to be in my past and help me to never lose sight of what You have promised for the future. May my family and this church and Your people around the world be people who remember You, who believe in Your promises, who look forward to seeing Your promises fulfilled, and may that be evident in how we live with our brothers and sisters.
by Jose Troche
The Lord said to Moses, "Yet one plague more I will bring upon Pharaoh and upon Egypt. Afterward he will let you go …" (Exodus 11:1)
The people of God had been under cruel oppression for many, many years. They were slaves of the Egyptians. Their masters afflicted them with heavy labor. They restrained their growth by brutally killing their baby boys. Life was miserable and hopeless. They desperately longed for a Savior that would deliver them from their dreadful bondage.
God heard their cry. He sent Moses with this message to Pharaoh: "Thus says the LORD, the God of Israel: 'Let my people go'" But Pharaoh arrogantly responded: "Who is the LORD that I should obey his voice and let Israel go?".
In an extraordinary display of his power, God sent nine plagues to persuade Pharaoh to release his people and yet Pharaoh stubbornly refused to obey God. At the beginning of chapter 11, God announces that he is sending one last devastating plague that will result in the long awaited liberation of his people.
In Exodus 11:5-8, we read more about this last plague: "every firstborn in the land of Egypt shall die." The scope of destruction will be pervasive throughout the land of Egypt. It will reach the prominent and the common, the free and the captive, the rich and the poor, the masters and the slaves, people and beasts, with no exceptions. The strike will be so overwhelming that "there shall be a great cry throughout all the land of Egypt, such as there has never been, nor ever will be again." The wrath and judgment of God will be unleashed in such a way that the humiliated Egyptians will bow down before Moses and plead with him to go out with all the people of God.
After so many years of wicked tyranny, the day of deliverance is finally near. God is about to act decisively to deliver his people. What for them will be a great day of joy and celebration, will for the Egyptians be a day of judgement and anguish.
This day points to an even more frightening day of final judgment and a more sublime day of utter freedom. The day when Jesus returns for his people and forever delivers them from sin, while punishing his enemies eternally. That day the children of God who accepted the gracious provision of the ultimate Passover Lamb of God, Jesus himself, will experience indescribable exultation, for there will be no more chains, no more pain, no more tears, and no more death.
Let us live in light of that day, "for salvation is nearer to us now than when we first believed. The night is far gone; the day is at hand. So then let us cast off the works of darkness and put on the armor of light." (Romans 13:11-12)
Share this on:
---
July 7 2014 at 10:38 am
0 Comments
---

We're excited to share a reflection we received from Art & Jeannie Shenk on the 2-a-Day readings for July 4. As fellow believers let's help each other dwell on the Word of God.
"I appeal to you therefore, brothers, by the mercies of God, to present your bodies as a living sacrifice, holy and acceptable to God, which is your spiritual worship. Do not be conformed to this world, but be transformed by the renewal of your mind, that by testing you may discern what is the will of God, what is good and acceptable and perfect."
I love Paul's passionate appeal to us to be "living sacrifices":
I invite you to join me TODAY by devoting yourself to being transformed (present tense). It starts by renewing your mind, engaging by faith to consider and apply the words of spirit and life found in God's word to everything you do. Why? One reason is by doing this, we will push back against the temptations and enticements of the world to live for self rather than God. And why should we do this? To test and prove that God's will is in fact the only way to live that is good and acceptable and perfect and in the end will be far better than anything the world has to offer for God's glory and our best good.
The above was inspired by reading a post of John Piper's sermon entitled All of Life as Worship in which he answers the question "how do you present your bodies to God as sacrifices?" as follows:
"I think the best answer is to see the connection between verses 1 and 2. My suggestion is that verse 2 is the realistic explanation of the more symbolic verse 1. Verse 1 talks about sacrifices and worship. Verse 2 talks about your mind being renewed and doing the will of God….use your renewed mind to prove what is the will of God, what is good, acceptable and perfect." -John Piper
Have you ever thought about what it would be like to be Moses being told by God to bring plague after plague, a total of 10 plagues on Egypt before Pharaoh finally gave in to set the Israelites free? Moses must have felt some compassion toward those being afflicted but must have been sobered by Pharoah's hard heart, obstinacy and pride in the face of the severity of God's judgment over and over again. Lesson learned? As Charles Spurgeon puts it, "God would stamp the early history of Israel with the deep impression of his Godhead. His overthrow of the proud Egyptian king should let Israel know in the very beginning how great a God had chosen her to be his own peculiar portion."
What God did was designed to set Israel free, yes, but more importantly to magnify his name for generations:
"Then the LORD said to Moses, 'Go in to Pharaoh, for I have hardened his heart and the heart of his servants, that I may show these signs of mine among them, and that you may tell in the hearing of your son and of your grandson how I have dealt harshly with the Egyptians and what signs I have done among them, that you may know that I am the LORD.'" (Exodus 10: 1-2)
Mathew Henry says of this passage:
"The ten plagues of Egypt must be inflicted, that they may be recorded for the generations to come as undeniable proofs, (1) of God's overruling power in the kingdom of nature, his dominion over all the creatures, and his authority to use them either as servants to his justice or sufferers by it, according to the counsel of his will. (2) Of God's victorious power over the kingdom of Satan, to restrain the malice and chastise the insolence of his and his church's enemies. These plagues are standing monuments of the greatness of God, the happiness of the church, and the sinfulness of sin, and standing monitors to the children of men in all ages not to provoke the Lord to jealousy nor to strive with their Maker."
Prayer: Father, thanks for the reminder that you are the undeniable ruler of the universe as demonstrated so severely to the hard-hearted Pharaoh of Egypt. Thanks that out of the kind intention of your will, you have chosen us to be servants to your justice rather than suffers of your wrath. Work in us TODAY to be soft-hearted not hard-hearted toward you and be led by the Spirit to demonstrate to others that we believe in you and submit to your ways as our Lord and Savior. Also, help us to have compassion on those whose hearts are yet to be soft toward you so in your timing, they may know that you are the Lord.
Share this on:
---
April 25 2014 at 2:25 pm
0 Comments
---

It's hard to believe that our Women of the Word conference with Kathleen Nielson is only two weeks away! I hope you can hear a bit of Kathleen's passion for digging into the treasure of God's Word in the above video clip. I also hope you will enjoy this third testimony by Yvonne Wyzga.
I first heard Kathleen Nielson teach during the introductory session of the women's track of the Simeon Trust online course that I am currently taking. I was inspired by her passion for the Word and her ability and credentials to effectively instruct from it. Once I heard her, I was determined to order any Bible study assists she may have written!

I was pleased to see that her Bible study workbook was suggested as an optional companion to Covenant Life's monthly women's Bible time called Women at the Well. I have been using her study on Colossians and Philemon for the past six months and have received priceless biblical insight, understanding, and thought provoking questions to help me in interpretation and application of those books.

Through Kathleen's guidance, I have been challenged to look thoroughly into a book of Scripture and have seen the glory of God the Father and his Christ revealed in the book of Colossians. The questions and tools given to understand original meaning have helped me to better apply the Scriptures to a contemporary context. I am more careful to make sure I understand the original emphasis, aim, and context before receiving someone else's interpretation and application of Scripture or before speaking it to others. I have grown in appreciation for the beauty and greatness of God's revelation and provision to man, and it makes me want to seek Him and follow Him all the more.

I'm happy to see that resources are being given to women to interpret the Scriptures, and I hope you will join me and your sisters in Christ as we learn together May 9-10!
Don't forget to check out the conference website for more information and to register!
Valori Maresco
Women's Ministry Director
Share this on:
---
April 17 2014 at 9:04 am
0 Comments
---
Ladies,
I hope this second excerpt above will give you another small taste of Kathleen Nielson's teaching.

I also have a testimony to share with you from Elise Finch who has benefited from Kathleen's ministry. Here is what she has to say:
I have read the Bible as part of my daily devotional practice since I was a child. However, over the last 5-7 years I began to look at different methods of study, seeking to better grasp God's Word in my own life.

During this search, I heard about Kathleen Nielson and read her book Bible Study: Following the Ways of the Word. In the book she talks about seeing the Bible as literature written to be understood by all of us, including those of us who would never be fluent in Greek or Hebrew or complete a seminary course. I read a quote at the beginning of chapter 3, "If we affirm meaning in the text, meaning intended by God who breathed it out, then it follows that God means for us to receive this meaning. He gave us words that he means for us to understand." God means for ME to understand his word! That's encouraging, but it's also sobering because if he means for me to understand it, that also implies he means for me to give it some sober-minded attention.

Reading Kathleen's book and now having the opportunity to learn more through several of her studies has been profoundly helpful. I've learned how to look at the various genres within the Bible and read them with an eye towards how God meant to use their form to illuminate his truth. I've spent less time pondering my own opinions or jumping to personal application prior to finding out what each author's intent was for their original audience. This approach makes sense. Although I will never "arrive", Kathleen's methods have provided a useful map which is helping me to better navigate the road of reading God's word.

I am so excited for this time to learn from Kathleen again and am looking forward to being freshly spurred on as we study the Psalms.
I hope you can join us on May 9-10! You can visit the conference website for more information and to register. To view a video of a complete message by Kathleen, please visit the Christian Conventions website.
Valori Maresco
Women's Ministry Director
Share this on:
---
April 10 2014 at 8:48 am
0 Comments
---
Ladies,
I hope you enjoyed the brief excerpt above. For an entire teaching by Kathleen Nielson, visit the Christian Conventions website for a recent message she gave on Rahab.
Here are comments I received about Kathleen's teaching from Amanda Welton:
I have seen God grow my faith in so many ways through Kathleen's Bible studies and ultimately His Word! After reading her book, Bible Study: Following the Ways of the Word, and attending a seminar with her on biblical exposition, I was anxious to dig into the Word more deeply. In fact, I have now gone through four of her Bible studies with a group of friends in my neighborhood!

Last summer, we went through her Colossians study, and each time we met I was more deeply amazed at God's grace through Jesus Christ and how he has made his church to function! We would start talking and we would begin to see how the Spirit had spoken differently to each of us to give us a fuller picture of what He was saying in His Word! And truly I saw happen in our little group of ladies what Paul had desired for the Colossians: "that their hearts may be encouraged, being knit together in love, to reach all the riches of full assurance of understanding and the knowledge of God's mystery, which is Christ, in whom are hidden all the treasures of wisdom and knowledge." (Colossians 2:2-3)

I so appreciate Kathleen's studies because she doesn't give her opinions or spoon-feed you answers, but she has questions that make you dig and think. She also links the passage you're studying to the rest of the Bible, so you see how cohesive God made his word! I've always "known" God is the same God as He was in the Old Testament, but when I went through her Joshua study I really saw it! I am looking forward to hearing Kathleen teach at our upcoming conference in May and to gain a better understanding of the Psalms through it. I know that you too will benefit from her gift of teaching and interacting with God's Word!
I can't wait to be with everyone on May 9-10! I encourage you to visit the conference website and register soon.

Valori Maresco
Women's Ministry Director
Share this on:
---
November 25 2013 at 4:20 pm
0 Comments
---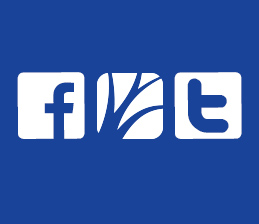 Stay connected with Covenant Life Church through Facebook or by following us on Twitter (@CovenantLife).
Also, don't forget about our Sermon Media app for both Apple and Android devices. The app is available in the iTunes app store and at Google Play.
As always, we love to hear your feedback! Thank you!
Share this on:
---