April 17 2014 at 5:00 pm
0 Comments
---
Ladies,
I hope this second excerpt above will give you another small taste of Kathleen Nielson's teaching.

I also have a testimony to share with you from Elise Finch who has benefited from Kathleen's ministry. Here is what she has to say:
I have read the Bible as part of my daily devotional practice since I was a child. However, over the last 5-7 years I began to look at different methods of study, seeking to better grasp God's Word in my own life.

During this search, I heard about Kathleen Nielson and read her book Bible Study: Following the Ways of the Word. In the book she talks about seeing the Bible as literature written to be understood by all of us, including those of us who would never be fluent in Greek or Hebrew or complete a seminary course. I read a quote at the beginning of chapter 3, "If we affirm meaning in the text, meaning intended by God who breathed it out, then it follows that God means for us to receive this meaning. He gave us words that he means for us to understand." God means for ME to understand his word! That's encouraging, but it's also sobering because if he means for me to understand it, that also implies he means for me to give it some sober-minded attention.

Reading Kathleen's book and now having the opportunity to learn more through several of her studies has been profoundly helpful. I've learned how to look at the various genres within the Bible and read them with an eye towards how God meant to use their form to illuminate his truth. I've spent less time pondering my own opinions or jumping to personal application prior to finding out what each author's intent was for their original audience. This approach makes sense. Although I will never "arrive", Kathleen's methods have provided a useful map which is helping me to better navigate the road of reading God's word.

I am so excited for this time to learn from Kathleen again and am looking forward to being freshly spurred on as we study the Psalms.
I hope you can join us on May 9-10! You can visit the conference website for more information and to register. To view a video of a complete message by Kathleen, please visit the Christian Conventions website.
Valori Maresco
Women's Ministry Director
Share this on:
---
April 10 2014 at 8:48 am
0 Comments
---
Ladies,
I hope you enjoyed the brief excerpt above. For an entire teaching by Kathleen Nielson, visit the Christian Conventions website for a recent message she gave on Rahab.
Here are comments I received about Kathleen's teaching from Amanda Welton:
I have seen God grow my faith in so many ways through Kathleen's Bible studies and ultimately His Word! After reading her book, Bible Study: Following the Ways of the Word, and attending a seminar with her on biblical exposition, I was anxious to dig into the Word more deeply. In fact, I have now gone through four of her Bible studies with a group of friends in my neighborhood!

Last summer, we went through her Colossians study, and each time we met I was more deeply amazed at God's grace through Jesus Christ and how he has made his church to function! We would start talking and we would begin to see how the Spirit had spoken differently to each of us to give us a fuller picture of what He was saying in His Word! And truly I saw happen in our little group of ladies what Paul had desired for the Colossians: "that their hearts may be encouraged, being knit together in love, to reach all the riches of full assurance of understanding and the knowledge of God's mystery, which is Christ, in whom are hidden all the treasures of wisdom and knowledge." (Colossians 2:2-3)

I so appreciate Kathleen's studies because she doesn't give her opinions or spoon-feed you answers, but she has questions that make you dig and think. She also links the passage you're studying to the rest of the Bible, so you see how cohesive God made his word! I've always "known" God is the same God as He was in the Old Testament, but when I went through her Joshua study I really saw it! I am looking forward to hearing Kathleen teach at our upcoming conference in May and to gain a better understanding of the Psalms through it. I know that you too will benefit from her gift of teaching and interacting with God's Word!
I can't wait to be with everyone on May 9-10! I encourage you to visit the conference website and register soon.

Valori Maresco
Women's Ministry Director
Share this on:
---
November 25 2013 at 4:20 pm
0 Comments
---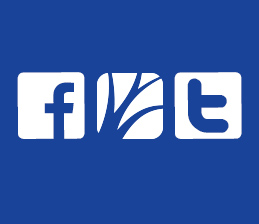 Stay connected with Covenant Life Church through Facebook or by following us on Twitter (@CovenantLife).
Also, don't forget about our Sermon Media app for both Apple and Android devices. The app is available in the iTunes app store and at Google Play.
As always, we love to hear your feedback! Thank you!
Share this on:
---
February 19 2013 at 8:58 am
0 Comments
---
Here's a recap of Sunday, February 17, to help us all remember and review:
We celebrated the gospel:
• Holy, Holy, Holy
• O My Soul, Arise
• Communion – as communion was distributed, we had members read from 1 Peter 2:22-25: Philippians 2:6-11; Col 2:13-15; Heb 10:1-2a, 12-17 and Psalm 103:1-5, 8, 22
• Before the Throne
We remembered God's personal care for us through the gospel:
We welcomed guests and shared news in our church life.
We heard God's Word as Joshua Harris preached a message titled New Wine from Matthew 9:9-17.
We responded and were sent into the world:
Resources for your Family and Care Group:
• Sermon Outline and Application Questions
• Kids in Discovery Land learned about Nebuchadnezzar's Dream (Lesson 72 in Long Story Short) from Daniel 2:1-49.
• 12:13 students studied John 1:14-18: God became what we are to show us who he is.
Share this on:
---
February 8 2013 at 7:23 am
0 Comments
---
Here's a brief preview of The Meaning of Marriage: Facing the Complexities of Commitment with the Wisdom of God
, a book Josh will recommend this Sunday in church:
The author's own description: "This book is for those spouses who have discovered how challenging day-to-day marriage is and who are searching for practical resources to survive the sometimes overwhelming 'fiery trials' of matrimony and to grow through them ...This is a book for those who have experienced 'the honeymoon is over' and have fallen back to earth with a thud."
From a Covenant Life member: "My husband and I, in 37 years of marriage, have experienced more fiery trials than we care to remember! Keller's truthful, down to earth portrayal of modern day marriage has been incredibly refreshing and practically helpful. Keller doesn't just write about what marriage should look like ... He shares about real difficulties we live through everyday. As a result, we are experiencing genuine progress in our relationship.
If you are satisfied with a "drifting" marriage going nowhere, WARNING ... Don't read this book!"
Share this on:
---
January 22 2013 at 12:51 pm
0 Comments
---

Follow Covenant Life Church on Facebook and Twitter for information on upcoming events, reminders about useful content on our website and scriptural encouragements for your walk with Christ.
Become a fan of our page on Facebook or follow us on Twitter (@CovenantLife)!
As always, we love to hear your feedback! Thank you!
Share this on:
---