April 11 2016 at 3:26 pm
0 Comments
---

"Lord, you have been our dwelling place in all generations. Before the mountains were brought forth, or ever you had formed the earth and the world, from everlasting to everlasting you are God." —Psalm 90:1-2
Meditations by Charles Spurgeon like the one below were first published in weekly installments over a 20-year span. These individual articles have been assembed into a multi-volume book entitled "The Treasury of David." Benefit from Spurgeon's persective on the passage we heard preached on Sunday in Kevin Roger's message "Security", which is part two in our five-part series on the Psalms called "Restless".
Psalm 90:1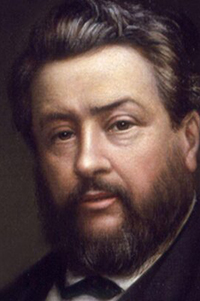 "Lord, thou hast been our dwelling place in all generations."
We must consider the whole Psalm as written for the tribes in the desert, and then we shall see the primary meaning of each verse. Moses, in effect, says—wanderers though we be in the howling wilderness, yet we find a home in thee, even as our forefathers did when they came out of Ur of the Chaldees and dwelt in tents among the Canaanites.
To the saints the Lord Jehovah, the self-existent God, stands instead of mansion and rooftree; He shelters, comforts, protects, preserves, and cherishes all his own. Foxes have holes and the birds of the air have nests, but the saints dwell in their God, and have always done so in all ages. Not in the tabernacle or the temple do we dwell, but in God himself; and this we have always done since there was a church in the world. We have not shifted our abode. Kings' palaces have vanished beneath the crumbling hand of time—they have been burned with fire and buried beneath mountains of ruins, but the imperial race of heaven has never lost its regal habitation.
Go to the Palatine and see how the Caesars are forgotten of the halls which echoed to their despotic mandates, and resounded with the plaudits of the nations over which they ruled, and then look upward and see in the ever living Jehovah the divine home of the faithful, untouched by so much as the finger of decay. Where dwelt our fathers a hundred generations since, there dwell we still.
It is of New Testament saints that the Holy Ghost has said, "He that keepeth his commandments dwelleth in God and God in him!" It was a divine mouth which said, "Abide in me", and then added, "he that abideth in me and I in him the same bringeth forth much fruit." It is most sweet to speak with the Lord as Moses did, saying, "Lord, thou art our dwelling place", and it is wise to draw from the Lord's eternal condescension reasons for expecting present and future mercies, as the Psalmist did in the next Psalm wherein he describes the safety of those who dwell in God.
Read more from Spurgeon's writings online.
Share this on:
---
March 7 2016 at 12:38 pm
1 Comments
---

I do a number of classes that introduce people to the Christian faith. Many who attend are not just exploring Christianity but religion in general. A regular question that comes up is: "How do I know what religion is the true religion?"
This is a hard question to answer because I know an answer loaded with Bible verses will not work. I try to give an objective answer and so here is what I often say.
First: Consider the place of personal satisfaction.
What gives you peace, comfort, and fulfillment? I start here because this is perhaps what draws most people to search for religion. People have a sense they were created for something, they have a sense they are not as happy as they should be. It is often the lack of peace, comfort, and answers to life that caused them to search for deeper answers.
Does this religion give suitable answers to why we lack peace, comfort, happiness? It's not enough to give joy and hope but does the reason for why these things are not present really make sense. This side of our personal satisfaction and existence is an important one to look at but it is also a category that often gets elevated too high. True peace and comfort do not come from themselves but is often a byproduct of other things.
Second: Consider the normative or authoritative basis of that religion.
This focuses on the basis of its beliefs as well as the rightness of those beliefs. Religions give explanations for how to find happiness, peace, truth, life, and much more. These explanations should be examined. Anyone can make claims, but what is the justification of those claims? I can say I am a world class athlete but is there any justification to believe that? The basis for the claims of the religion should be grounded in truth. If they are based on fable or musings that either are not true or do not have a basis then they are not worth trusting.
The rightness of the claims, commands, and justification should also be examined. Does the religion speak of rules and commands that are right and just? Religion gives a way of viewing the world and of knowing what is right and wrong. These things should make sense of the world and accord with what is right, good and true. If it gives commands that are morally wrong, how can we submit to it or trust in it?
The rightness of religion can be hard to judge. We all sometimes look at true facts and refuse to accept them. Our failure to acknowledge such facts does not negate their truthfulness. After all, the truth is true by itself and not because we recognize it. So certainly the true religion must be true even if we do not recognize it. And if we are not following the truth then it only makes sense our judgment of it will develop as we experience it. This is why a search for truth often results in a change of our own standards.
The aspect of the authority or justification is important because a religion based on falsities can not provide peace. Imagine if you were in a building that is structurally unsound. You feel it swaying in the air and the floor shaking under you. You could try to have all the inward peace you want but if the foundation is not secure there is no inward peace. The same is true of religion. If its basis is not true there can be no peace, comfort, etc.
Third: Religion should illuminate the situation we are in.
It ought to be satisfying when applied and lived. The true religion must make sense of our situation and shed light on how to live and act rightly. This can in part be a way we judge the truthfulness of it. True religion ought to make clear the right and wrong way to do things. If it doesn't illuminate these, how helpful is it? If it doesn't shed light on how to live and how the world works, then why would we believe its claims about God?
It ought to instruct what leads to happiness and peace. It ought to inform what is good and evil and also what is good and gooder. It ought to direct how we think, live, and feel. Here we see how the personal satisfaction and objective basis come together in how we live practically. If it is true then it ought to lead to a life that is desirable. If people are living according to the true God and in harmony with his plan and experiencing peace and joy then there should be something attractive about their life. We should see people, husbands, wives, children, workers, students, and so on knowledgeable about life and enjoying it.
And last...
If we want peace with God in our life then the true religion must instruct in how God is at the center of all we think, do, speak and feel. If we want his peace and comfort in every moment then there ought to be a way to experience his rule, guidance, and presence in all we do. The true religion must be personally satisfying, objectively true and circumstantially illuminating in all we do. It should give a view of all of life that is coherent and satisfying.
These are some reasons for determining the true religion. There are many others but these broad categories that you and your unbelieving friends or neighbors may find helpful.
This post is shared courtesy of Keith Welton's blog "Everyday Truth." He shares his reflections on Scripture and other helpful topics there regularly.
Share this on:
---
February 8 2016 at 2:24 pm
1 Comments
---
This past Sunday was "Super Group Sunday", a day dedicated to helping people connect with others by highlighting the many care groups, book clubs and Bible studies members have organized here in the church.
During the service we enjoyed a video from the Galeano Care Group where members talked about how much being part of a care group has meant for them. It was wonderful to see how God has used this group to build a sense of community, where friends strengthen and build each other up in faith.
After the service, several hundred people crowded into the gym to meet the leaders of different groups and ministries, enjoy laughs and fellowship and, of course, some delicous Super Bowl snacks.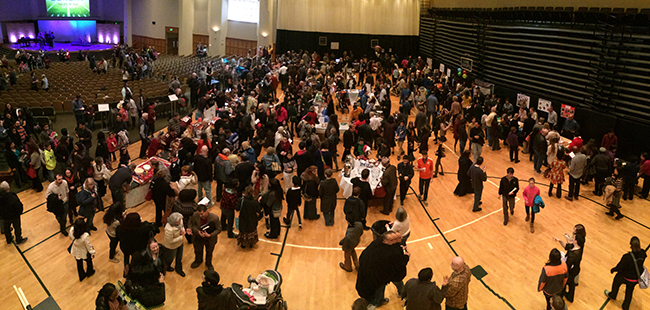 If you missed the event, it's not too late. You can still browse all the open care groups through the "Find A Group" page of this website. Reach out to one of the care group leaders there, and set up a time to check out their group.
Share this on:
---
January 22 2016 at 12:46 pm
0 Comments
---
Here's a greeting from Mark Mitchell for your snowed-in Sunday.

P.J. Smyth messages from the last two Sundays:
"God's Sovereignty and our Faith" (from January 10)
"Outwards" (from January 17)
Share this on:
---
December 9 2015 at 7:00 pm
0 Comments
---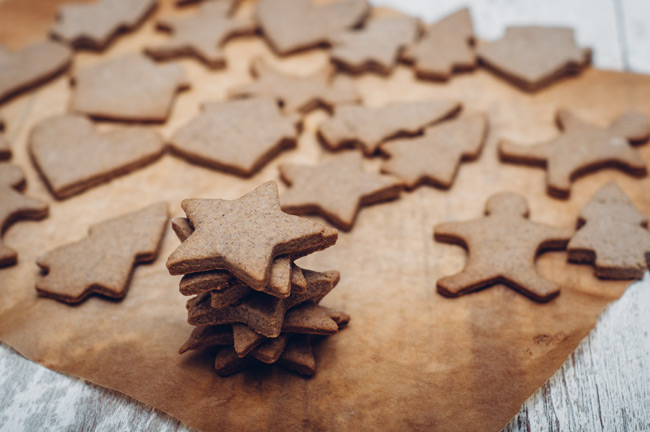 Part three of a three-part series on celebrating Advent from Kevin and Jami Rogers. (Part one, part two)
Here are some ideas we've picked up for taking advantage of common holiday activities to make a spiritual impression on our younger kids.
Involve the kids in baking something like Christmas cookies. Once they're baking and the smell starts to fill the kitchen, sit them down on the floor in front of the oven. Talk about waiting for something you want. We can't wait for those cookies! For hundreds of years the people of Israel waited for the Savior they were promised was coming. FINALLY, he came when Jesus was born! Read Luke 2:25-38 when Simeon and Anna meet baby Jesus in the temple and talk about how excited they were to finally see their Savior. Now we are waiting for Jesus to come again. If you really want to go full on, talk about the great feast we'll have with Jesus when he comes again while you're eating what you baked. Maybe even take guesses what might be on THAT menu!
Another way to impart this idea of eager expectation is to promise the kids that at some point you are going to do something special as a family. Don't tell them what or when, but regularly remind them of your promise. Then on the day you deliver, make sure it's good! And teach them about how Jesus had been promised and was eagerly anticipated. He's promised to come again.
On the promise that Jesus is coming again, you could make hot chocolate, bundle up in coats and hats with blankets or sleeping bags, and sit outside looking up at the sky at night. Read Acts 1:11 and talk about the promise that Jesus will come again through the clouds. Or talk about the night angels came to the shepherds in the pitch black of night.
The point in all this is to wrap truth in images and memories that will stick. You can probably come up with ideas that suit your family traditions and experiences. Jesus is the light of the world. How could you make an impression about this when putting up your Christmas decorations or going to see lights around your neighborhood? If you travel during the holidays, could you somehow make an impression about Joseph and Mary's travel to Bethlehem and how even as a man Jesus was driven out of his own home town? Jesus didn't come to live a life of comfort and ease. He lived his life "on the road" teaching and serving others. You get the idea.

This shouldn't be stressful. It should be fun. And when you think it bombs or your pre-teen thinks it's cheesy, don't underestimate the impact that moment could have. Our prayer is that you'll pause and enjoy reflecting on Christ with your family this season.
Share this on:
---
December 8 2015 at 7:00 pm
0 Comments
---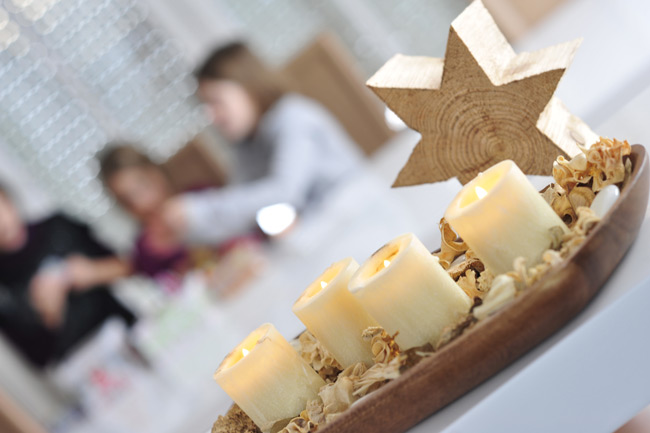 Part two of a three-part series on celebrating Advent from Kevin and Jami Rogers. (Part one here)

For family Advent devotions and activities, we have two main goals. First, help our children understand that Jesus is the focus of this season by making reading and talking and singing about him a regular part of our Christmas traditions. Second, by using the traditions and experiences and images that are already apart of our celebrations to teach spiritual truth.

You might notice that our goals and expectations do not include our children immediately bursting out in worship at the wonder of the Incarnation. We hope that happens someday, and there are occasional glimmers of it now. But most of our devotions, even the most creative and active ones, often include deep questions like, "Can I go play with my Legos now?" Our goal isn't that our dinner table become a place of peaceful meditation. It would be nice if when Dad opened the Advent devotional, our kids silently looked on with angelic faces eagerly waiting to meditate on Christ … but that rarely happens. Occasionally our dinner table is festive and fun and full of great Advent connections. But it's usually a flurry of elbows and food and commentary about recess.

As parents, we've learned to embrace this (I think). Here's why we have hope that what we're doing is worth it: We know that even the smallest moments and traditions in this season make an inordinate imprint on their little memories. The most trivial and random pieces of decoration or tradition can become of utmost importance to the kids when it's a regular part of what we do. That ornament they made in first grade or the ragged gingerbread doll become essential. We know they might not "get it" all right now. But years from now, we want their memories and expectations for Christmas to be inescapably full of reflections on who Jesus is.

The resource that has probably been the most helpful to us for this is the Advent guide produced by The Village Church in Dallas, TX. They produce a new one annually and make it available for free online. This year's is available here, but you could use any of the previous year's as well.

For the tech oriented, we've appreciated always having material available on our phones and tablet with the app by The Gospel Project (soon to be our Discovery Land curriculum). It's called "The Expected One." You can read about it and download it here. Both of these have readings, discussion questions, and ideas for activities that can be tailored to suit families with kids of all ages. Be intentional, but have fun and enjoy it. And more than likely your kids will too.

Tomorrow, we'll share some ideas for helping Advent truths stick, especially for younger kids.
Share this on:
---