September 29 2015 at 4:07 pm
0 Comments
---

"The Lord your God is in your midst,
a mighty one who will save;
he will rejoice over you with gladness;
he will quiet you by his love;
he will exult over you with loud singing."
Last Sunday we had the privilege of hearing from Sam Storms who blessed us with a very encouraging reminder of just how much God takes delight in His children. Drawing from Zephaniah 3:17, Sam taught that God's love for his children is so strong that he literally sings over us.
For those looking to dig deeper into the theme, Sam has authored a book-length version of his message entitled, The Singing God: Feel the Passion God Has for You ... Just the Way You Are. You can pick up a copy at the bookstore on Sunday, or on Amazon.
Book Description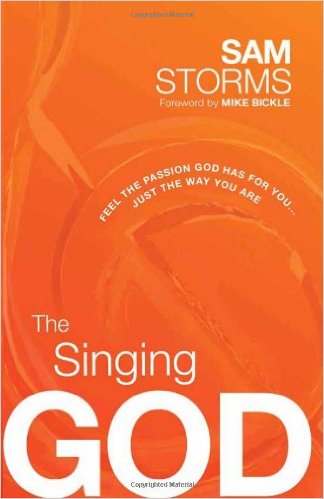 God loves us. With all our faults and failures, with all the secret sins no one else knows about. In fact, He rejoices over us so much that He breaks out in inexpressible joy and song as He thinks about us.

"The Lord your God is in your midst, a mighty one who will save; he will rejoice over you with gladness; he will quiet you by his love; he will exult over you with loud singing." —Zephaniah 3:17

That's how God feels about you! He looks at you, He thinks of you ... and He sings for joy!

In "The Singing God" Sam Storms explores God's immeasurable love for His children. You don't need to be different; you don't need to be better. You just need to know that God loves you just the way you are now ... today. When you truly believe this, you will find the strength and incentive to fight sin, experience freedom from shame, and walk in the fullness of all that God desires for you.
Share this on:
---
June 29 2015 at 12:15 pm
0 Comments
---

This past Sunday we made reference to a statement supported by many evangelical leaders in response to the recent Supreme Court decision to legalize same-sex marriage. Our quantity of hard copies disappeared pretty quickly, so we wanted to point to it here. You can download the statement or view it online.
The statement, posted by The Ethics & Religious Liberty Commission, is titled, "Here We Stand: An Evangelical Declaration on Marriage." It recommends six points of engagement by the church:
• Respect and pray for our governing authorities even as we work through the democratic process to rebuild a culture of marriage (Rom. 13:1-7);
• Teach the truth about biblical marriage in a way that brings healing to a sexually broken culture;
• Affirm the biblical mandate that all persons, including LGBT persons, are created in the image of God and deserve dignity and respect;
• Love our neighbors regardless of whatever disagreements arise as a result of conflicting beliefs about marriage;
• Live respectfully and civilly alongside those who may disagree with us for the sake of the common good;
• Cultivate a common culture of religious liberty that allows the freedom for those who live and believe differently to prosper.
The statement closes with a pledge to "...stand steadfastly, faithfully witnessing to the biblical teaching that marriage is the chief cornerstone of society, designed to unite men, women and children. We promise to proclaim and live this truth at all costs, with convictions that are communicated with kindness and love."
Share this on:
---
June 28 2015 at 3:13 pm
2 Comments
---
Each Sunday during our worship services the Holy Spirit moves on the hearts of different members to share words of encouragement with the congregation through the Ministry Mic at the front of the auditorium. To help clarify the biblical foundations for this practice and elaborate on how the Ministry Mic operates, the elders have written a paper called "Understanding the Ministry Mic."
The paper looks at:
The Purpose of Sunday Mornings
What We Believe About Spiritual Gifts
What We Believe About Prophecy
What Should the Use of Spiritual Gifts Look Like at Covenant Life Church?
Answers to Common Questions
Resources for Further Study
We hope this resource serves you and builds your faith for God's work in and through our Sunday gatherings.
Share this on:
---
March 23 2015 at 9:03 am
0 Comments
---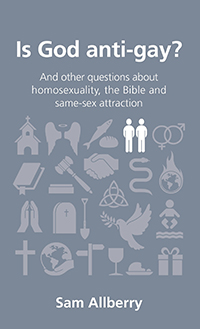 Shifts in our culture related to homosexuality have raised significant questions for Christians that are are now a part of everyday life. What do I do when someone close to me tells me they experience sam-sex attraction? How do I relate to people at my job, in my neighborhood, or in my family in a God-honoring way who are homosexual? What does the Bible really say about all this?
Once you get past the awkward title, Is God Anti-Gay? is a brief, thoroughly Biblical and practical guide to understanding Homosexuality. The author, Sam Allberry, is a British pastor and author who has experienced same-sex attraction himself and has a burden to help the church with this issue.
For more information, check out Tim Keller's review of Allberry's book, as well as another related (and recommended) book from the Gospel Coalition.
Share this on:
---
March 19 2015 at 9:48 am
0 Comments
---
This post is shared courtesy of Keith Welton's blog "Everyday Truth." He shares his reflections on Scripture and other helpful topics regularly.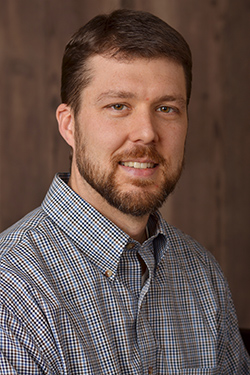 Psalm 145 is a song that rejoices in the greatness of God. It exhorts us to consider the Lord's incredible goodness and to voice our gratitude for his great works. If you are looking for a passage of Scripture to memorize, it is a great place to go. Meditating on the goodness and greatness of God can transform joyless attitudes and inspire faith where we lack it. Matthew Henry's commentary is excellent in expositing the meaning of the psalm. Here are some outstanding excerpts:
On the psalmist saying, "Everyday I will bless you and praise your name forever and ever" Henry says:
"No day must pass, though ever so busy a day, though ever so sorrowful a day, without praising God. We ought to reckon it the most needful of our daily employments, and the most delightful of our daily comforts. God is every day blessing us, doing well for us; there is therefore reason that we should be every day blessing him, speaking well of him."
The psalm mentions the Lord's greatness being unsearchable or unfathomable. Here David does not mean that we cannot know God. Clearly we can know God because he reveals himself to us, but what he means is that we will never grasp all of God's greatness. Henry says about this greatness:
"We must declare, Great is the Lord, his presence infinite, his power irresistible, his brightness insupportable, his majesty awful, his dominion boundless, and his sovereignty incontestable; and therefore there is no dispute, but great is the Lord, and, if great, then greatly to be praised, with all that is within us, to the utmost of our power, and with all the circumstances of solemnity imaginable. His greatness indeed cannot be comprehended, for it is unsearchable; who can conceive or express how great God is? But then it is so much the more to be praised. When we cannot, by searching, find the bottom, we must sit down at the brink, and adore the depth,"
And finally in conclusion of the psalm Henry astutely picks up how the concluding verse does not end the praise of God but rather encourages the continued blessing of God's great name:
"When we have said what we can, in praising God, still there is more to be said, and therefore we must not only begin our thanksgivings with this purpose, as he did (v. 1), but conclude them with it, as he does here, because we shall presently have occasion to begin again. As the end of one mercy is the beginning of another, so should the end of one thanksgiving be. While I have breath to draw, my mouth shall still speak God's praises. 2. With a call to others to do so too: Let all flesh, all mankind, bless his holy name for ever and ever."
Share this on:
---
February 23 2015 at 9:47 am
0 Comments
---
Review of Biblical Christian Ethics (David Clyde Jones)
By Robin Boisvert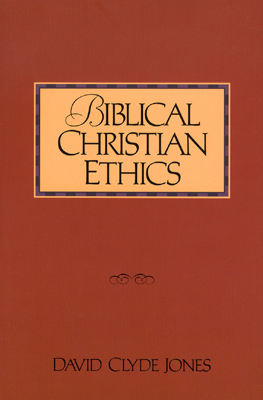 We can be grateful for our church's emphasis on the gospel of grace. It has been said that the only thing we contribute to our salvation is our sin. But once we're saved by grace does it matter how we live? It certainly does. We are not only saved by grace, but grace trains us, teaches us, instructs us.
"For the grace of God has appeared, bringing salvation for all people, training us to renounce ungodliness and worldly passions, and to live self-controlled, upright, and godly lives in the present age, waiting for our blessed hope, the appearing of the glory of our great God and Savior Jesus Christ." (emphasis added) Titus 2.11-13.
Biblical Christian Ethics is a book that covers the important area of how we live our lives in light of the gospel. David Clyde Jones does an excellent job in this brief (but not superficial) volume explaining how the Christian life is to conform to God's will revealed in the Bible.
Are you interested in knowing:
—How the 10 Commandments are relevant to our lives today
—What legalism really is (many use this word without understanding it)
—How love, grace and law work together—are they friends or enemies?
—How to think about resolving difficult moral and ethical conflicts
—How to understand and apply biblical principles to questions of divorce and remarriage
This is not a book that will tell you what to do, but a book that will teach you how to think about living the Christian life to the glory of God in the light of biblical truth. I highly recommend it.
Level of difficulty—moderate; takes some effort and generously repays it.
Read reviews of previous books of the month.
Share this on:
---