November 25 2013 at 4:20 pm
0 Comments
---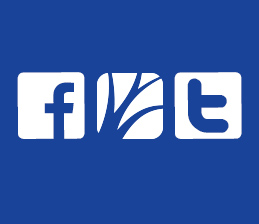 Stay connected with Covenant Life Church through Facebook or by following us on Twitter (@CovenantLife).
Also, don't forget about our Sermon Media app for both Apple and Android devices. The app is available in the iTunes app store and at Google Play.
As always, we love to hear your feedback! Thank you!
Share this on:
Facebook

Twitter

Google+

Email

ShareThis
---
February 19 2013 at 8:58 am
0 Comments
---
Here's a recap of Sunday, February 17, to help us all remember and review:
We celebrated the gospel:
• Holy, Holy, Holy
• O My Soul, Arise
• Communion – as communion was distributed, we had members read from 1 Peter 2:22-25: Philippians 2:6-11; Col 2:13-15; Heb 10:1-2a, 12-17 and Psalm 103:1-5, 8, 22
• Before the Throne
We remembered God's personal care for us through the gospel:
We welcomed guests and shared news in our church life.
We heard God's Word as Joshua Harris preached a message titled New Wine from Matthew 9:9-17.
We responded and were sent into the world:
Resources for your Family and Care Group:
• Sermon Outline and Application Questions
• Kids in Discovery Land learned about Nebuchadnezzar's Dream (Lesson 72 in Long Story Short) from Daniel 2:1-49.
• 12:13 students studied John 1:14-18: God became what we are to show us who he is.
Share this on:
Facebook

Twitter

Google+

Email

ShareThis
---
February 8 2013 at 7:23 am
0 Comments
---
Here's a brief preview of The Meaning of Marriage: Facing the Complexities of Commitment with the Wisdom of God
, a book Josh will recommend this Sunday in church:
The author's own description: "This book is for those spouses who have discovered how challenging day-to-day marriage is and who are searching for practical resources to survive the sometimes overwhelming 'fiery trials' of matrimony and to grow through them ...This is a book for those who have experienced 'the honeymoon is over' and have fallen back to earth with a thud."
From a Covenant Life member: "My husband and I, in 37 years of marriage, have experienced more fiery trials than we care to remember! Keller's truthful, down to earth portrayal of modern day marriage has been incredibly refreshing and practically helpful. Keller doesn't just write about what marriage should look like ... He shares about real difficulties we live through everyday. As a result, we are experiencing genuine progress in our relationship.
If you are satisfied with a "drifting" marriage going nowhere, WARNING ... Don't read this book!"
Share this on:
Facebook

Twitter

Google+

Email

ShareThis
---
January 22 2013 at 12:51 pm
0 Comments
---

Follow Covenant Life Church on Facebook and Twitter for information on upcoming events, reminders about useful content on our website and scriptural encouragements for your walk with Christ.
Become a fan of our page on Facebook or follow us on Twitter (@CovenantLife)!
As always, we love to hear your feedback! Thank you!
Share this on:
Facebook

Twitter

Google+

Email

ShareThis
---
December 28 2012 at 5:44 pm
1 Comments
---
As we like to share each year around this time, Scripture reading—a steady intake of God's Word—is pivotal to the stability and growth of every Christian. Reading the Bible according to a defined schedule is an option that helps many people. Like the physical necessities of our lives, spiritual needs require a proactive plan. As John Piper has said, "Nothing but the simplest impulses gets accomplished without some forethought which we call a plan."
We cannot improve upon the excellent post Justin Taylor has put together—Reading the Bible in 2013. It includes links to a variety of plans including ones specific to ESV, links to books to have on hand as "helps," and a chart to track where you are in the biblical storyline.
Check out Justin's post, pick an approach that's right for you, and enjoy God's Word this year!
Share this on:
Facebook

Twitter

Google+

Email

ShareThis
---
October 1 2012 at 4:48 pm
1 Comments
---
This past Sunday, we took a break from our series in Matthew, and had the privilege of learning from Dr. Randy Stinson. Randy serves as President of the Council for Biblical Manhood and Womanhood (CBMW) and as Dean of the School of Church Ministries at The Southern Baptist Theological Seminary in Louisville, Ky. He spoke from 1 Peter 3:7 on how a husband should cherish his wife's unique personality and use his strength to care for her.
Options for reviewing the message:
• Watch the sermon online.
• Listen to a downloadable MP3 of the sermon.
• Read and review the PDF version of the study guide.
Questions for reflection and application:
1. Take time as a Care Group to read Genesis 1:26-27; Genesis 2:18-24 and 1 Peter 3:7.

2. Randy Stinson said, "At the core of masculinity is how a man treats the women in his life." As a man, how do you treat your single sisters, your wife, your daughters or the women in the workplace? What does this reveal about your masculinity?

3. Husbands how well do you know your wife? What can you do to get to know her better?

4. Husbands, do you see the differences between you and your wife as God's blessing for growth or as irritants to endure? How can you grow to embrace God's work of sanctification through these differences?

5. Is there a difference in how you honor your wife or girlfriend in private and how you honor her in public? Where do you need to repent and change?

6. In what ways have you used or been tempted to use your physical strength to intimidate, abuse or dishonor the women in your life? What does repentance and change look like?

7. As a husband, is life frustrating and confounding? How well are you obeying 1 Peter 3:7? Could the confusion possibly be connected to God's active opposition and discipline of you? If so, how can you repent and change?

8. If marriage is a picture of the loving unity between Christ and the church, what picture is your marriage displaying?
Share this on:
Facebook

Twitter

Google+

Email

ShareThis
---