July 14 2014 at 3:06 pm
0 Comments
---
"The simple generosity of Covenant Life opening their building has left a huge ripple effect for the ministry, Fellowship of Christian Athletes, and people coming to know Christ around the globe," said Maryland State Director of Fellowship of Christian Athletes (FCA) Mark Stephens, after another successful FCA sports camp at Covenant Life this past June.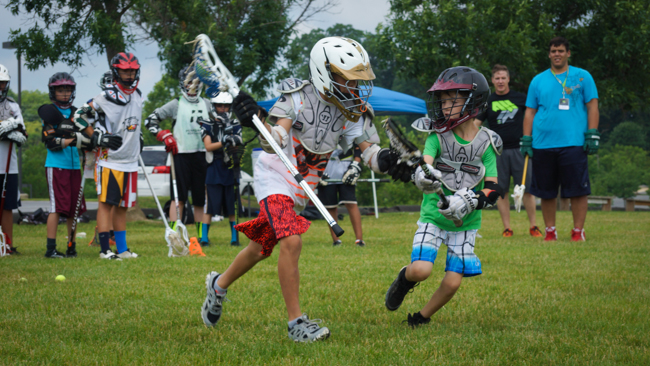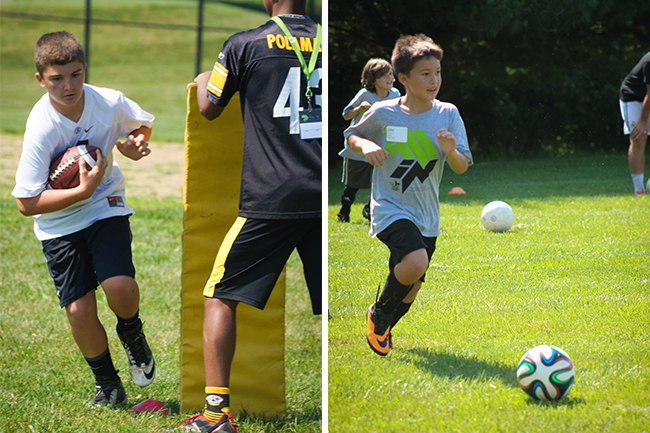 If you happened to be at the church during the week, you would have seen hustling lacrosse sticks and whizzing footballs in the fields, soaring volleyballs and squeaking basketball shoes in the gyms, and teetering cartwheels and running flips in the lobby. At this "All In" Power Camp, about 200 eight to thirteen year-olds, 50 high school small group "huddle" leaders, and 50 adults participated.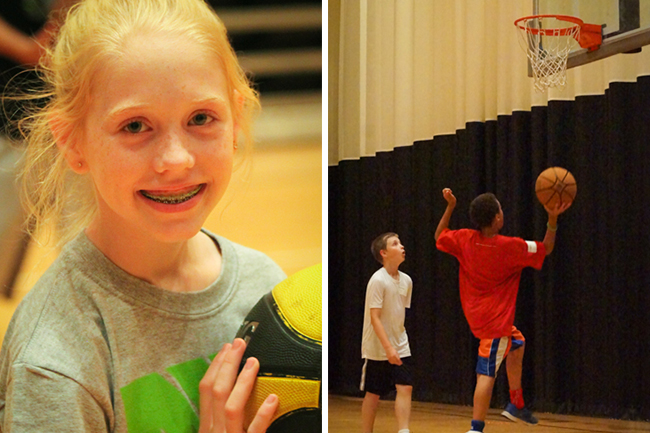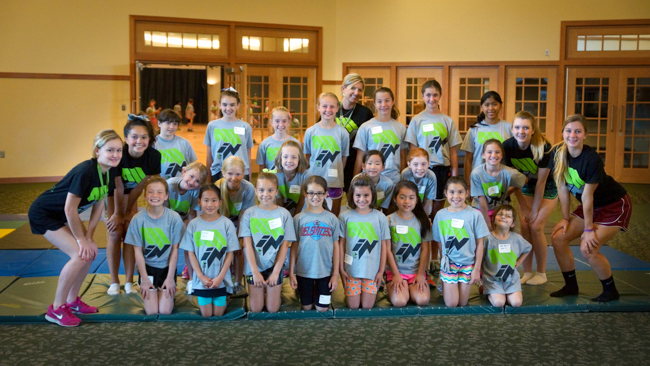 Four people from Laos, Singapore, and Korea also came to observe, learn, and be trained to lead these camps in their own countries.
"These guys are pumped up. They are really going to go back and do something. There's gonna be an incredible ripple effect from this camp," Stephens shared. "This FCA camp at Covenant Life Church is a model for the world."
A Vietnamese sports ministry leader came out to shadow Stephens a couple years ago and went on to lead two FCA camps in Taiwan and two in Vietnam. Since then, others have come for training: Reon from Singapore, Philip from Malaysia, and Suttisak from Thailand.
"Vietnamese kids left by the wayside that no one was going to interact with, kids who get one bowl of rice a day and have only the t-shirt on their back, were shown the love of Christ through sports," Stephens shared.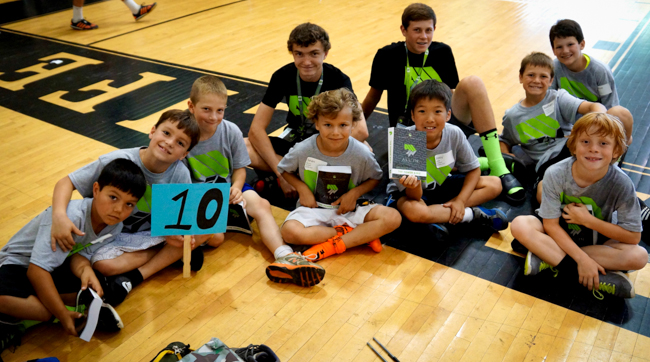 "I was a pastor for 15 years," Stephens said. "Sometimes as a church you think, 'Oh, we'll be nice and loan someone our building and not charge rent. We'll do a good deed.' This church has no idea the positive impact that it has made on this community and worldwide by their generosity of opening their doors. "
He shared that the hundreds of people who have come through Covenant Life's doors for FCA camps have nothing but positive things to say about this church.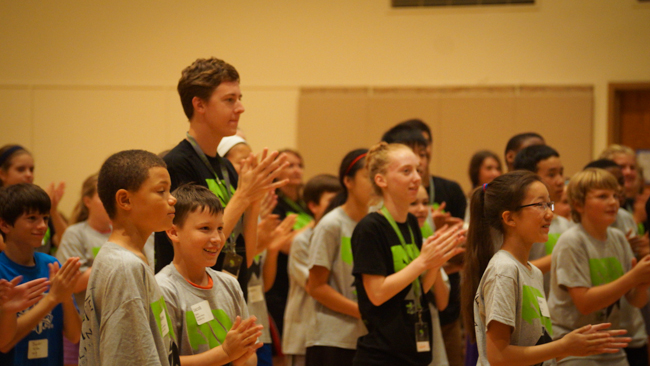 "Whether it's the location, or the kindness, or how the staff works with us, it just keeps getting better… I'm forever grateful for the partnership that we have with Covenant Life and how they've supported us," Stephens said. "I consider them friends, not just partners."
"It's been incredible to be here," said camp director Hannah Cheung. "Churches don't usually have three gyms and a couple fields. The facility has been perfect for the camp. It's the smoothest camp I've done in six years."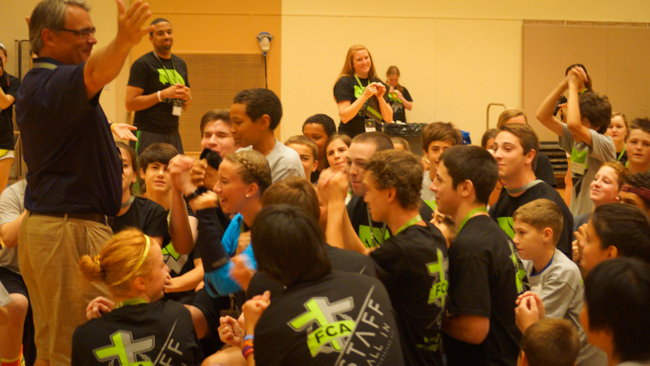 The Laos pastor explained that in Laos, where 98% of the seven million people are Buddhist, "the problem is getting the people to come to the church—they will not come." He is a part of the 2%.
While there are camps all across America, he has never seen a camp in Laos. His kids never attended camps. They're not a part of the culture. He said, "So, we are trying to find new ways to share the good news. To do a sports camp is one of best ways. When we ask people to come to play soccer, they come. That's why I came here. To learn, see, and experience the camp and how they do it here."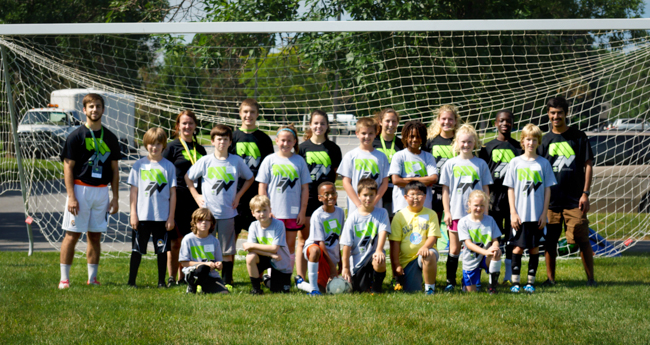 When he heard about FCA, he was excited. "You can share the good news to the non-believer and build the relationship between the kids and God through the sports camp, so it's a very powerful way to do a camp to reach the people, to share Christ, and to build up the faith of a believer."
"Please pray for us," he said. " We would love to have sports ministry in all 700 hundred churches to reach out to the young generation."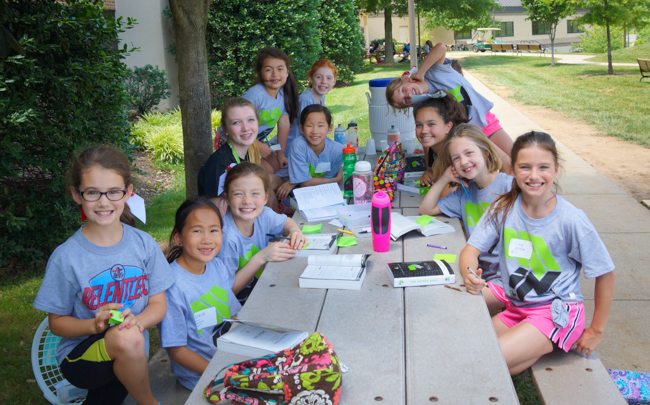 In Korea, when it comes to sports, "We are a top down, Olympian level, high profile level," explained Korean FCA director, Olympian Committee member, and Taekwondo master Hyung don Jung (Lion is his English name).
When he returns from observing this camp, Lion hopes to focus on high school level athletes. He has sensed discouragement in sports for young people who are not interested in high profile achievement. He wants to encourage them to come together and play.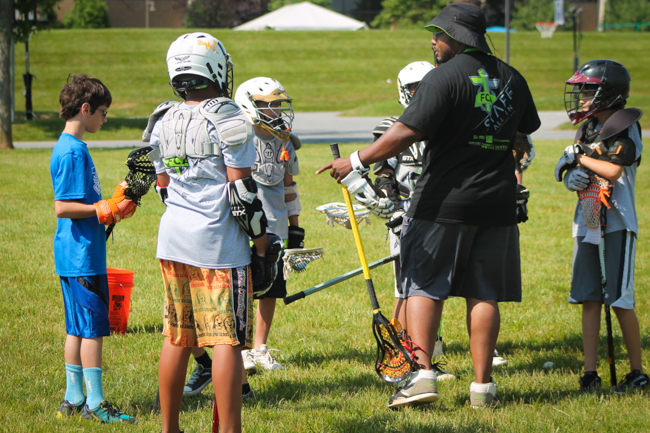 "FCA is an important thing. They really love Christ," Lion said. "Your church is doing great things. Nationality, race, everything is overcome for the sake of the kingdom. Everyone is for the same kingdom here. It will be a great influence on the next generation."
Stephens shared how after the first day, a mom and son were walking out when she asked how his day was, he said, "Mom, I love this camp."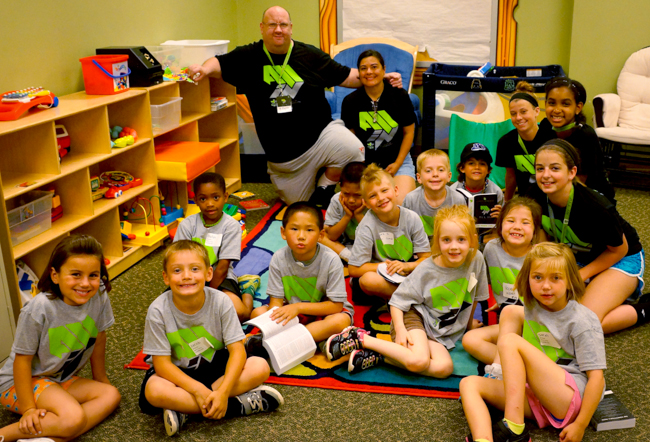 "That's what we want," Stephens said, tearing up. "We want kids to keep coming back. They're gonna come back if they love it, and they'll love it if they get loved."
"All for the glory of God. That's the important thing," Lion said. " 'All In' for the kingdom."
Photo Credit - MOCO FCA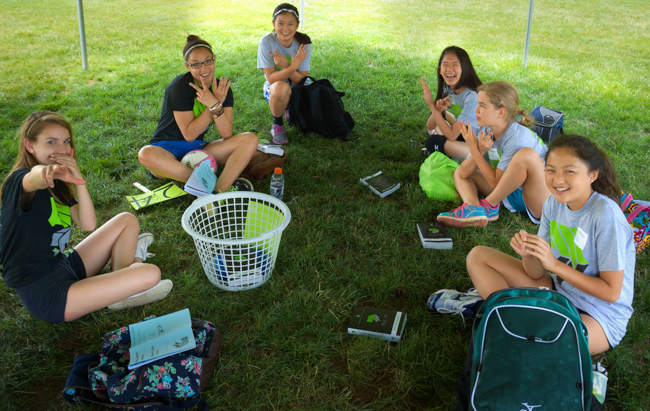 Share this on:
---
June 24 2014 at 3:26 pm
0 Comments
---
We received these updates from those who are on the current missions trip in Ethiopia. Let's keep praying that God would bless their work and that lives would be changed for God's glory.
June 27
We thank God for your prayers, dear saints, and are feeling the spiritual support in tangible ways. We are in good health and good spirits. We see The Lord fulfilling His promise to strengthen us for service (1 Peter 4:11). And we are enjoying laughter and fellowship with Ethiopian brothers as well as other workers from the U.S.
On Tuesday and Wednesday I met with 14 leaders from throughout Central Ethiopia who gathered to strategize about children's ministry. As the Protestant church rapidly expands in this country, church leaders are recognizing the urgent need to equip the next generation. I had the honor of working with these leaders (who represent 500 churches) as we strategized together.
I heard some remarkable stories. One relatively large church hosted a festival for families in their town. Before the festival, they had 150 children in their church. Now 400 are gathering for children's ministry each week! Another leader described how a five-year-old girl in his church took the initiative to pray for a sick neighbor next door, who got healed and then put her trust in Christ. Another pastor told about a group of 28 mothers in his church who have banded together to pray earnestly for the children in their community.
As so often happens on trips like this, I feel like I am receiving a lot more blessing than I am giving. What these national believers lack in financial resources, they certainly make up for in faith and zeal. After some of the trials our church has faced, worshiping and praying with these brothers and sisters renews my confidence that Jesus Christ is building His Church and the gates of hell will not prevail against it!
I hope that these 14 children's ministry workers were encouraged and equipped in some small way by our time together. They are sending me back to Covenant Life with new ideas for recruiting an army of praying mothers ... and I'll be happy to sign up some five-year-old evangelists, too!
—Greg Somerville
June 24
We have the privilege of teaching English to high school children in Grades 8, 10 and 12 this week. We were expecting 80 students, but were pleasantly surprised to only have 40. We have divided them into three groups: an advanced group, an intermediate group and beginners. We teach half of them for three hours in the morning and the other half for three hours in the afternoon. So far, we have read and discussed books with our advanced students, reviewed vocabulary with our beginners and played learning games. One highlight today was when we taught them American kickball. We really got to see their personalities come out!
We are finding the students to be eager and engaged learners. The Lord has really met us as many unexpected challenges have come up. Working with limited resources and having to adjust lessons to meet student needs has been stretching, but it's neat to see how God has given us ideas every time. Please pray that we will continue to share the love of Christ with these students. On Friday, we have planned a lesson to share our testimonies with the students, some of whom are Muslim. Please pray for the Lord to work in the students hearts through this lesson.
Grateful for your prayers!
Share this on:
---
April 17 2014 at 9:04 am
0 Comments
---
Ladies,
I hope this second excerpt above will give you another small taste of Kathleen Nielson's teaching.

I also have a testimony to share with you from Elise Finch who has benefited from Kathleen's ministry. Here is what she has to say:
I have read the Bible as part of my daily devotional practice since I was a child. However, over the last 5-7 years I began to look at different methods of study, seeking to better grasp God's Word in my own life.

During this search, I heard about Kathleen Nielson and read her book Bible Study: Following the Ways of the Word. In the book she talks about seeing the Bible as literature written to be understood by all of us, including those of us who would never be fluent in Greek or Hebrew or complete a seminary course. I read a quote at the beginning of chapter 3, "If we affirm meaning in the text, meaning intended by God who breathed it out, then it follows that God means for us to receive this meaning. He gave us words that he means for us to understand." God means for ME to understand his word! That's encouraging, but it's also sobering because if he means for me to understand it, that also implies he means for me to give it some sober-minded attention.

Reading Kathleen's book and now having the opportunity to learn more through several of her studies has been profoundly helpful. I've learned how to look at the various genres within the Bible and read them with an eye towards how God meant to use their form to illuminate his truth. I've spent less time pondering my own opinions or jumping to personal application prior to finding out what each author's intent was for their original audience. This approach makes sense. Although I will never "arrive", Kathleen's methods have provided a useful map which is helping me to better navigate the road of reading God's word.

I am so excited for this time to learn from Kathleen again and am looking forward to being freshly spurred on as we study the Psalms.
I hope you can join us on May 9-10! You can visit the conference website for more information and to register. To view a video of a complete message by Kathleen, please visit the Christian Conventions website.
Valori Maresco
Women's Ministry Director
Share this on:
---
April 10 2014 at 8:48 am
0 Comments
---
Ladies,
I hope you enjoyed the brief excerpt above. For an entire teaching by Kathleen Nielson, visit the Christian Conventions website for a recent message she gave on Rahab.
Here are comments I received about Kathleen's teaching from Amanda Welton:
I have seen God grow my faith in so many ways through Kathleen's Bible studies and ultimately His Word! After reading her book, Bible Study: Following the Ways of the Word, and attending a seminar with her on biblical exposition, I was anxious to dig into the Word more deeply. In fact, I have now gone through four of her Bible studies with a group of friends in my neighborhood!

Last summer, we went through her Colossians study, and each time we met I was more deeply amazed at God's grace through Jesus Christ and how he has made his church to function! We would start talking and we would begin to see how the Spirit had spoken differently to each of us to give us a fuller picture of what He was saying in His Word! And truly I saw happen in our little group of ladies what Paul had desired for the Colossians: "that their hearts may be encouraged, being knit together in love, to reach all the riches of full assurance of understanding and the knowledge of God's mystery, which is Christ, in whom are hidden all the treasures of wisdom and knowledge." (Colossians 2:2-3)

I so appreciate Kathleen's studies because she doesn't give her opinions or spoon-feed you answers, but she has questions that make you dig and think. She also links the passage you're studying to the rest of the Bible, so you see how cohesive God made his word! I've always "known" God is the same God as He was in the Old Testament, but when I went through her Joshua study I really saw it! I am looking forward to hearing Kathleen teach at our upcoming conference in May and to gain a better understanding of the Psalms through it. I know that you too will benefit from her gift of teaching and interacting with God's Word!
I can't wait to be with everyone on May 9-10! I encourage you to visit the conference website and register soon.

Valori Maresco
Women's Ministry Director
Share this on:
---
April 8 2014 at 5:27 pm
3 Comments
---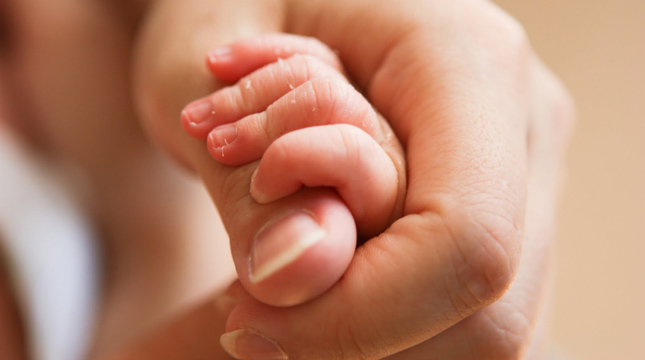 We received this encouraging report from those who pray regularly on Monday mornings near the abortion facility in Germantown. What an encouragement to keep praying and watching as God works!

It was an amazing week in front of the late-term abortion facility in Germantown; much grace was flowing. Eight mothers chose life for their babies! Since we started providing a prayerful presence outside the clinic in December of 2010, over 175 babies have been saved!

—Last week a mother and her husband came to abort their "late-term" baby; they could not find the door to Carhart's facility, so instead they entered Germantown Pregnancy Choices (GPC), our pregnancy referral center, enabling the staff to minister to them. The couple later returned to say that they had chosen to keep their baby and not abort! When the GPC staff asked what had helped them to change their mind about the abortion, the father replied, "It was the LOVE."

—During our Monday prayer gathering, we were reflecting on Paul's words in 1 Corinthians 13. We came to understand more deeply our need to first show LOVE in our work; otherwise, we will never be able to share the truth! Soon after that reflection, a young woman interrupted us and challenged us saying, "You all make it hard on the women coming here (to abort). Everyone should mind their own business." We found out this woman had brought her friend to Carhart's facility for a late-term abortion. We were surprised by her words, but reminded of the example of Paul, and a few of our team lovingly ministered to her, while the rest of those who gathered continued to pray for her. This woman and the mother she brought for the abortion were seen going in and out of Carhart's facility, but in the end—the mother did NOT abort her baby! Praise be to God!

—Another testimony: While praying on Wisteria Drive during the 40 Days for Life Campaign, a young woman stood in front of us and simply said, "I just stopped by to say thank you for all you're doing." She is a single mom with four children and is five months pregnant with her fifth child. This past January she had an appointment at Carhart's for an abortion. A few days before her appointment, she had driven by and seen our crew holding signs and praying. At that point, she decided she could not go through with the abortion and canceled her appointment. This was a powerful testimony to me that the Lord is using our presence to save lives even if we never talk directly to anyone. Only God knows how many others have changed their minds just because we are here in Germantown.
All who long to protect the most vulnerable in our community are invited to join the group that prays in Germantown on Monday mornings. This work is truly a matter of life and death!

Every Monday, 8 to 10 a.m.
Corner of Wisteria Drive and Executive Park Terrace
Germantown, MD 20874
Visit prayforgermantown.com for parking and directions.
Share this on:
---
February 3 2014 at 3:35 pm
0 Comments
---
Above: In yesterday's service Ramil Smith shared the story of his adoption. Found wandering in Quezon City, the Philippines, as a toddler, he was taken in by a poor family and eventually came to the U.S. through a summer hosting program.
Covenant Life's Beloved Ministry will be holding an informational meeting tomorrow (February 4) at 7 p.m. to introduce people to Catholic Charities, the summer hosting program the Lord used to bring the Smiths and Ramil together. For more information on this evening, visit the Event page or e-mail the .(JavaScript must be enabled to view this email address).
Share this on:
---