January 20 2016 at 12:33 pm
1 Comments
---
On January 17, we marked Sanctity of Life Sunday and heard this powerful testimony from Rob and Trinity Tsai about the power of God's gift of life.
Share this on:
---
November 10 2015 at 1:25 pm
2 Comments
---
Onix and Miguel Castaneda loved each other. Neither were Christians, and the values they brought into their relationship mirrored what they saw in the secular world around them. Then God's grace broke in and changed everything.
Share your Testimony
Want to encourage the church by sharing your testimony, or a story of God's grace in your life? Contact the Story Team.
Share this on:
---
October 27 2015 at 9:58 am
1 Comments
---

This post is shared courtesy of Keith Welton's blog "Everyday Truth." He shares his reflections on Scripture and other helpful topics there regularly.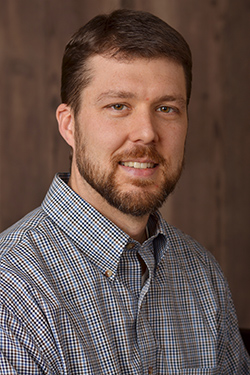 Recently I read a blog post by Trevin Wax about Tim Keller's thoughts on the secularization of the American culture. Interestingly, Keller says the number of devout Christians is actually growing but the biggest change in the culture is the disappearance of nominal Christianity. The culture's nominal Christian majority has functioned as an umbrella protecting Christianity. Now this big majority is disappearing and leaving a polarization of the secular and the devout. Keller's thoughts on this are insightful as always, and you can read the full article here. What I want to add to this conversation is what it means in regards to reaching the culture with the gospel. Here are a few points.
1. We will have to demonstrate our love to the lost by crossing greater distances.
Our Lord was a friend of sinners, and we ought to follow him in this. Our love today will have to cross seemingly greater barriers and distances than before. If we are going to show the love of Christ to those who do not know it, then it will mean going to people who are very different from us. It's hard being around people who don't think like you or share your values, and the differences between Christians and non-Christians are greater than ever in this country. Crossing these social barriers is hard but also a great opportunity to show the love of Christ to others, because without the love of Christ there really is no reason to go outside our own cozy network of people.
2. We will have to be bold.
It takes boldness and confidence to stand in the midst of those who are different than you or to stand up for something you believe is right. There will be many opportunities for this. It is not easy being a Christian, and as we stand out hopefully it will not be because of outdated wardrobes. Hopefully while the world dismisses certain things as cooky, they will also see something of the love, peace, joy, and hope that Christ promised to his people. The new contrast in culture may present a greater opportunity than ever for the hope of the gospel to shine forth. We should be confident of that.
3. We need to be articulate in our explanations of the faith.
Trite answers will not convince. A great number of people in the culture do not believe in God and their whole view of life orbits around a different center. We need to have well thought out and winsome answers to questions that come up. We should also remember differences on ethical or political topics are more superficial issues. These topics help us understand a person's view of the world, and we should dig deeper into their ultimate hope or purpose for life and the basis of their beliefs. Most people today are not religious nor are they philosophers, and so their views on life come together more like a set of random tweets than a coherent and connected system of beliefs. There are often large gaps in their views that a Christian worldview makes sense of. Christians should work hard for good solid explanations for the fundamental issues of life.
4. We should be in it for the long haul.
People don't change their view of life very quickly. It takes time. If someone has never heard of Jesus or belief in God then they will probably have a lot of questions they want answered before changing their minds. We should embrace this as a part of reaching others, and we should not be discouraged if it takes a long time. People give up witnessing because they think it should be quick and easy. It's not. Convincing others about Christ more than likely will take a lot of time and conversation. If we genuinely love the people we are trying to reach this isn't bad or hard. We can enjoy the process just as Jesus seemed to enjoy his company. And that is truly sharing the love of Christ.
Share this on:
---
August 17 2015 at 10:47 am
1 Comments
---

Prayer: A Fool's Errand?
by Almasih Kahdost
If you fly, the following words should sound familiar to you. "Should the cabin lose pressure, oxygen masks will drop from the overhead area. Place the mask over your own mouth and nose before assisting others." This is one of the few times in life where the right thing to do is to take care of yourself first. You're not going to be much help to your kids if you pass out while putting their masks on, right? Your physical well being will have a direct effect on the physical well being of those around you.
The same can be true for your spiritual well being. It really can make a difference in the spiritual well being of others.
When I ask people, "Have you ever prayed for someone and seen them come to Christ?" invariably the answer is affirmative and I hear stories that only God could author. There is a mysterious intersection of our prayers and God's plan to draw people to Himself.
In 2 Thessalonians 3:1 (NASB), Paul says,
"Finally, brethren, pray for us that the word of the Lord will spread rapidly and be glorified, just as it did also with you..."
Unless the Spirit inspired Paul to exhort the saints in Thessalonica to a fool's errand, it seems their prayers actually mattered as it related to the spreading of God's word.
Similarly, when Jesus looked at the multitudes with compassion he called his disciples to pray, asking that God would send laborers (Matthew 9:35-38). Would He tell His disciples to pray if those prayers ultimately didn't matter? Of course not.
Our prayers for the harvest and for the spreading and reception of God's word matter.
OUR FRIENDS HAVE BEEN PRAYING. ARE WE?
By the time you read this, our Muslim friends will have finished a month of prayer and (daytime) fasting called Ramadan. Millions of prayers will be recited by millions of Muslims worldwide. They have altered their lifestyle significantly in an attempt to, amongst other things, obey the command of Allah in Quran 2:185 and glorify him.
As followers of the One who prayed and fasted 40 days in the wilderness, can we pray that the word of the Lord will spread amongst Muslims as it has amongst us? Can we look at the multitudes of Muslims with compassion and pray that the Lord of the harvest will send laborers? Our spiritual lives - including our prayer lives - really matter and really can affect other people.
"Almasih Kahdost" is a long-time friend of Covenant Life who desires to see the nations come to Christ. Though preferring to publish anonymously, Almasih Kadost welcomes your comments below.
See all the posts in this series.
Share this on:
---
July 13 2015 at 1:09 pm
0 Comments
---
Dear Church,

Because I've been on a Management Team retreat this week, I asked Kenneth Maresco to share a report on the Dominican Republic missions trip he led recently with our youth ministry. I hope it edifies and inspires you to consider participation on a mission trip in the coming year. —Mark

---
During the final week of June, I had the privilege of participating with 34 young men and women and several parents in the first of two short-term mission trips to the Dominican Republic. The team led Vacation Bible Schools, went door-to-door to share the gospel, and took part in other outreaches.
Let me share two reasons why do we do short term missions and how I believe this trip accomplished these goals.
1. To Fulfill the Great Commission
The mission of God to make disciples of all nations is the mission of his church in the world today. Jesus sends us out as the Father sent him, by his grace and for his glory. Demonstrating and sharing God's love with others is something we're made for. We are not permitted to keep the good news of the gospel to ourselves!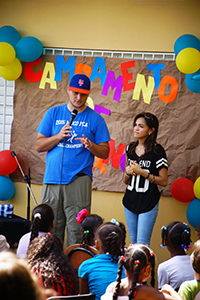 Can we serve God and others more effectively in Gaithersburg or Montgomery County? Quite possibly. But getting out of our comfort zone and working with fellow believers to reach the needy in their community often helps us see our lives at home through different eyes and better serve the people who live right next to us.

The first two days of our trip we worked with a church in San Francisco de Macorís, the country's eighth largest city. The pastor of the church wanted to do an outreach in one of the poorest neighborhoods where many children are neglected and mistreated. Chris Maresco did an amazing job leading a Vacation Bible School with skits and music and sharing the gospel. We were told to expect 200 kids, but almost 350 showed up! Needless to say, our team members were stretched as we led the children in crafts and activities. A team of four sisters from the San Francisco church (the Amarante sisters) joined us all week in leading the outreaches.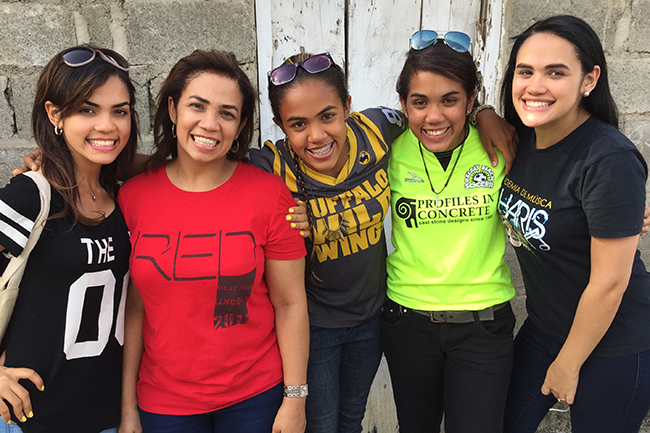 Afterwards the team participated in door-to-door evangelism in a neighborhood where several of the church members live. Translators accompanied each group of teens. That evening as we met as a team, you could sense the joy as we spoke about the fact that we were actually sharing the gospel in another nation!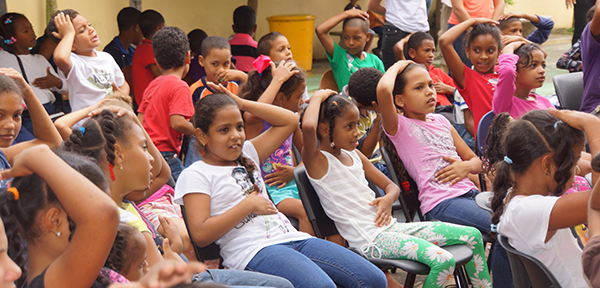 The latter part of the week we partnered with the Global Health Organization, a group of Christian medical professionals who led medical clinics with the church in Santo Domingo. We hosted VBSs for the children as they (and their parents) visited the medical clinics. Again we were told to expect around 250; this time over 450 kids attended the camp both days.
2. To Walk with God's People in Other Nations
Sometimes short-term mission teams are criticized for utilizing resources that could support long-term work and workers. Yet teams like ours work closely with local churches and mission partners in hopes of making a difference for the long term.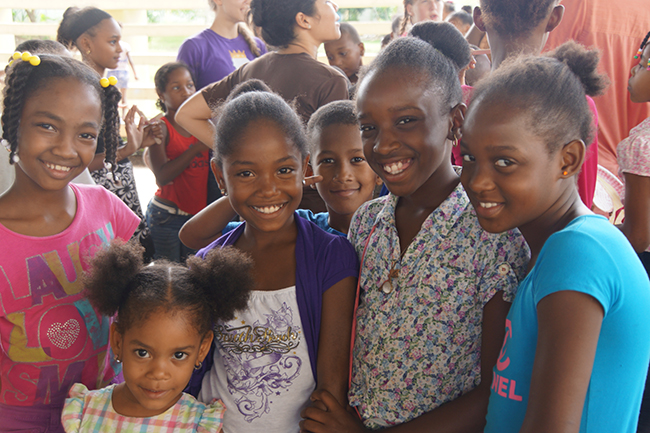 In Santo Domingo we partnered with Oasis Church along with the medical missions team they had invited. Our team was able to work alongside these global servants contributing to our shared mission. This kind of work gives us confidence that local churches in the community can harvest the seed we sow. It also enables our teenagers to gain a vision for what it is like to live and work outside of the United States. For many of our teens this was their first experience of life outside of the U.S.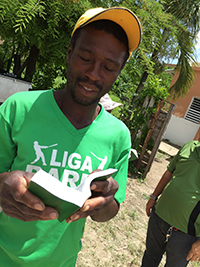 On our final day our team visited a sugar batay (plantation) tended by migrant Hatian workers living in abject poverty. We brought clothing and food donated by members of Covenant Life Church, and we worked alongside the medical clinic. Our team hosted VBSs, and did personal evangelism in the lines (giving out Creole Bibles). It was humbling realizing that unless something changes, many of these Haitian workers would be deported by the Dominican government within the next 40 days.

In the weeks before the trip, we told our team members to prepare to be stretched. You would have been proud of how hard they worked and how effectively and generously they shared the love of Christ.

Thank you for your prayers and support,
Kenneth Maresco
Share this on:
---
June 9 2015 at 1:52 pm
0 Comments
---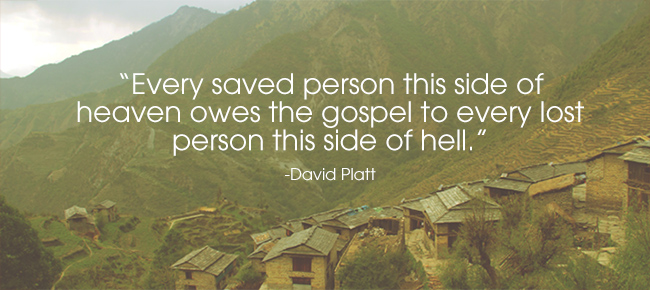 Last Sunday, guest speaker David Platt, President of the International Missions Board, shared a stirring message on the biblical call for Christians to share the gospel with unreached peoples around the globe. But before his sermon, Platt had a powerful word of encouragement for the members of our church. Here you can review both Platt's word of encouragement and his sermon as a whole.
Learn more about upcoming, short-term missions trips on the Serving Our World page. Also discover how you can get involved in serving our community by visiting our Local Missions page.
Encouragement to Covenant Life:
Share this on:
---