August 12 2012 at 6:13 pm
8 Comments
---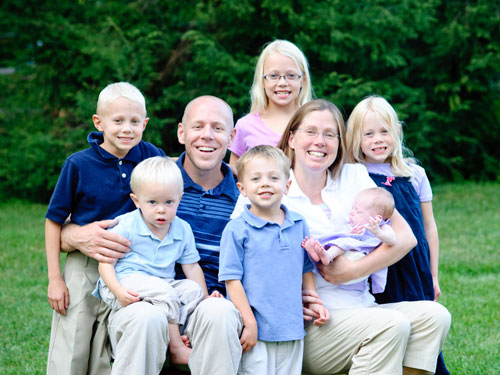 Pastor Erik Sheffer sent the letter below to the members under his care last week. We hope it encourages your soul, too!
Friends,
When was the last time you had a fresh encounter with our living God? If you are like me, sadly, these aren't every day occasions. These moments are rare. And I want to share one with you to remind you that he does speak, personally and intimately still.
But first I want to remind us that they need not be rare. God is speaking powerfully right now. God is fully present right now. It's our hearts, our seeing and hearing that is the problem. Romans 1:19-20 says,
"For what can be known about God is plain to them, because God has shown it to them. For his invisible attributes, namely, his eternal power and divine nature, have been clearly perceived, ever since the creation of the world, in the things that have been made."
So my prayer that I have been crying out to God is for him to help us truly see him and hear him, which I believe will lead us to love and worship him. How can a heart that has seen or heard the voice of God not melt before him?
Ok, so now the story I wanted to share. My newborn daughter, Jubilee, was in the NICU for a few days after her birth before I finally got the phone call from my wife, Jerusha, that she was ready to be discharged. As I was driving in, excited, yet weary, I thought I'd listen to a song to refresh me and help me worship with a grateful heart. I remembered the Sara Groves song, "He Has Always Been Faithful," and than remembered I purchased her new album a while back, "Invisible Empires
." I really never listened to it, but the song, "Keep Your Eyes On The Prize," grabbed my attention so I began to play it. What a great song!
Again, picture me 10 minutes away from Shady Grove Hospital ready to pick up Jubilee and Jerusha hearing this song. Without giving any specifics of the song away (you have to listen to it!), the way the song ends (the last 30-45 seconds, so you can skip to it if you don't have 3 minutes) reminded me that God still speaks … not just corporately, but personally and intimately. He knew exactly what I needed at that moment AND I had the grace to slow down, listen, and worship.
Let's keep praying for God to speak powerfully in and through our lives today, for he is a consuming fire!

Grateful to be your pastor,
Shef
Share this on:
---