October 8 2012 at 4:58 pm
0 Comments
---
On Sunday, September 9, we took a few moments as a church to send our love and support to Grace Church, San Diego, Calif. This was in anticipation of their Multiplication Sunday celebration on September 30 when they officially launched a new church plant led by Tab Trainor in San Diego's East County area.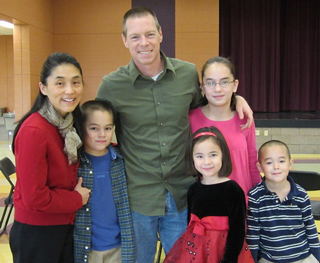 Grace Church East County begins public meetings on October 28.
We're especially excited about this new church because Tab Trainor has roots here. He was sent out from Covenant Life in 1998 to lead Sovereign Grace Church, Aurora, Ill. Now, 14 years later, Tab, his wife Sung and their four children have relocated to the west coast to partner in this new work. We also send our love and greetings to Mark Lauterbach, who leads Grace Church (North County). Mark attended the Pastors College here in 2003-2004 and served on Covenant Life's staff during that period.
Let's continue to pray for both congregations— for grace, joy and effective gospel witness in the region and beyond.

---
Commenting is not available in this channel entry.