July 9 2008 at 9:00 pm
5 Comments
---
It's been a couple years in the making, and I'm excited to say, "it's here!"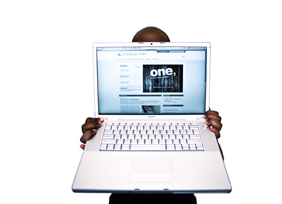 Welcome to our church's newly designed website and this blog. (Aaah, just what the world needs—another blog!) Please poke around the new website and let us know what you think. I think you'll find the resource section particularly useful. And members, you're going to love the new photo directory!
But let me tell you about the vision for this blog.
On a weekly basis, my goal here will be to share a bit of the unique perspective I have as a pastor in seeing the many ways that God is at work in our midst. So I want to highlight how he's speaking to us through his word preached, what the pastors are thinking and praying about and where God's grace is at work in different people and ministries. The Bible talks about the eternal and heavenly significance of what God is doing in and through his church (see Ephesians 3:10), and I hope that this blog, in a small way, will reflect this reality.
The audience I'm writing for is local—members of this local church and neighbors in our local community. So if you're reading from Idaho, that's great but—no offense—I won't be writing for you. My scope is intentionally limited. I'm not trying to be "the blog for all nations." Rather, I just want to talk about how the gospel of Jesus Christ is transforming lives in this town and this church family.
I also want this to be a place where you can add your voice to the topics and themes discussed. Now if you've spent any amount of time on the internet or other blogs, you know the comments section can often get a little hairy. So let me explain how we'll handle comments here. Comments are welcome, but we will moderate them. So while all comments will be read, we won't post every one. Thanks for understanding the need for this. Also, just like the blog itself, I'd like to keep comments primarily from locals—for people visiting the church and for members here. Finally, I ask that comments stay on the topic of the post.
All that being said, I'd love to get your feedback on the new site. The staff has been working so hard to get this ready for you. Please leave a comment telling them what you like.
Thanks for reading. I look forward to interacting with you as we celebrate God's grace at work in our church.
Share this on:
---