December 23 2015 at 4:45 pm
1 Comments
---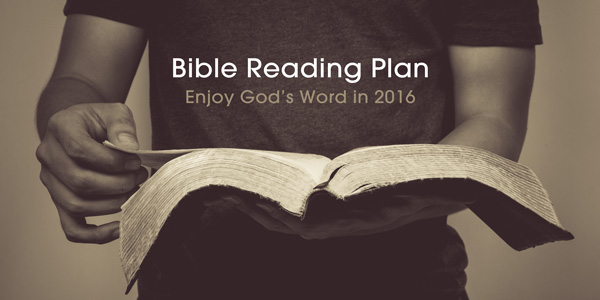 A Defined Schedule
As we like to share each year around this time, Scripture reading—the steady intake of God's Word—is pivotal to the stability and growth of every Christian. Reading the Bible according to a defined schedule is an option that helps many people. Like the physical necessities of our lives, spiritual needs require a proactive plan. As John Piper has said, "Nothing but the simplest impulses gets accomplished without some forethought which we call a plan."
For 2016, we will be highlighting the M'Cheyne One-Year Reading Plan available at esvbible.org, The Gospel Coalition and elsewhere. The plan's author is Robert Murray M'Cheyne, an early 19th century pastor and preacher in Scotland. More about M'Cheyne here.
Devotionals by D.A. Carson
To complement use of the M'Cheyne plan, D.A. Carson has penned two devotional volumes called "For the Love of God" with daily meditations on the readings. Both books are available as PDFs (vol. 1 and vol. 2), in our church bookstore, and at Amazon (vol. 1 and vol. 2). Carson suggests tackling two of the four M'Cheyne readings each day, which will take you through the New Testament and Psalms in a year and the Old Testament in two years.
The Readings
We have published the list of 2016 readings as a PDF. They are what M'Cheyne called the "Family" readings. You'll also find the list of readings for the week each Sunday in our bulletin (The Weekly).
—Don Nalle
Share this on:
---
June 28 2015 at 3:13 pm
2 Comments
---
Each Sunday during our worship services the Holy Spirit moves on the hearts of different members to share words of encouragement with the congregation through the Ministry Mic at the front of the auditorium. To help clarify the biblical foundations for this practice and elaborate on how the Ministry Mic operates, the elders have written a paper called "Understanding the Ministry Mic."
The paper looks at:
The Purpose of Sunday Mornings
What We Believe About Spiritual Gifts
What We Believe About Prophecy
What Should the Use of Spiritual Gifts Look Like at Covenant Life Church?
Answers to Common Questions
Resources for Further Study
We hope this resource serves you and builds your faith for God's work in and through our Sunday gatherings.
Share this on:
---
April 27 2015 at 9:50 am
0 Comments
---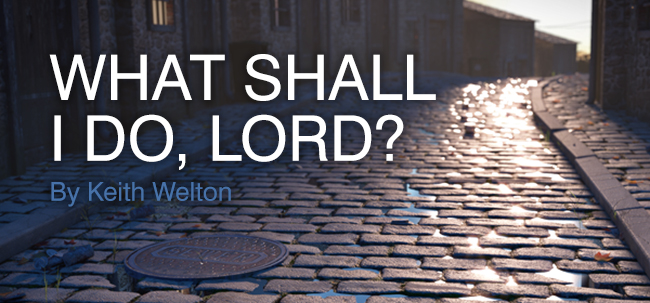 This post is shared courtesy of Keith Welton's blog "Everyday Truth." He shares his reflections on Scripture and other helpful topics regularly.
Saul had it all together. He was the religious of the religious and claimed no one was more so than he. He possessed many of the greatest privileges of his society and was schooled by the greatest teachers of his time. He probably could have been anything he wanted. He chose to be a Pharisee, a religious leader of his Jewish nation. In fact he was a Pharisee of Pharisees and was committed to persecuting the church of Christ. He had men and women Christians thrown in jail. He gave approval to the stoning of Stephen, the first Christian martyr. He was accomplishing much in his mission, until one day on the road to Damascus he was knocked off his horse by a blinding light. That's when Jesus appeared to him and said, "Saul, Saul, why do you persecute me?" (Acts 9:4). In this pivotal moment all his achievements came to an end.
Saul was no doubt a diligent and thoughtful man. He probably had everything "figured out" and had a perfect plan for life. But everything changed in an instant. When Jesus appeared it was not just Saul's plans that were brought to an end; Saul himself was brought to an end. Seeing the futility of opposing the Creator of the world, he knew his life needed realigning. This is when he uttered his life restructuring words of submission to Jesus, "What shall I do, Lord?"
The question shows the dramatic conversion Saul underwent—from refusing to serve the Lord, to attentive to his every command. This might remind you of your own conversion.
While Paul's words say something powerful about the nature of conversion, they also pertain to post-conversion. Jesus doesn't bring people to the end of themselves prior to conversion and then after conversion let them embark on a divinely mandated course without enlightenment or alteration. Jesus is in the business of revealing himself and bringing people to this point over and over again.
When we come to what might seem like an end, or even the end of ourselves, it is only an end if we don't throw our hands up in submission and faith and ask, "Lord, what shall I do?" These words were to Paul a pivotal turning point toward new life. His plans were coming to an end, but Jesus' plan was just beginning. At times we might feel as though we hit a wall, and our life is over. But Paul's words demonstrate hope and desire for a new purpose. After all, they are the words of one who has seen the Light. Don't give up. Embark on a new course with the Lord.
Share this on:
---
March 19 2015 at 9:48 am
0 Comments
---
This post is shared courtesy of Keith Welton's blog "Everyday Truth." He shares his reflections on Scripture and other helpful topics regularly.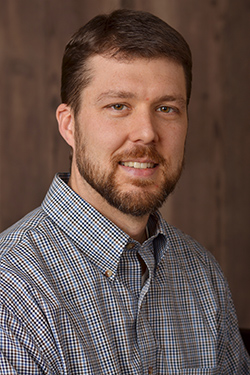 Psalm 145 is a song that rejoices in the greatness of God. It exhorts us to consider the Lord's incredible goodness and to voice our gratitude for his great works. If you are looking for a passage of Scripture to memorize, it is a great place to go. Meditating on the goodness and greatness of God can transform joyless attitudes and inspire faith where we lack it. Matthew Henry's commentary is excellent in expositing the meaning of the psalm. Here are some outstanding excerpts:
On the psalmist saying, "Everyday I will bless you and praise your name forever and ever" Henry says:
"No day must pass, though ever so busy a day, though ever so sorrowful a day, without praising God. We ought to reckon it the most needful of our daily employments, and the most delightful of our daily comforts. God is every day blessing us, doing well for us; there is therefore reason that we should be every day blessing him, speaking well of him."
The psalm mentions the Lord's greatness being unsearchable or unfathomable. Here David does not mean that we cannot know God. Clearly we can know God because he reveals himself to us, but what he means is that we will never grasp all of God's greatness. Henry says about this greatness:
"We must declare, Great is the Lord, his presence infinite, his power irresistible, his brightness insupportable, his majesty awful, his dominion boundless, and his sovereignty incontestable; and therefore there is no dispute, but great is the Lord, and, if great, then greatly to be praised, with all that is within us, to the utmost of our power, and with all the circumstances of solemnity imaginable. His greatness indeed cannot be comprehended, for it is unsearchable; who can conceive or express how great God is? But then it is so much the more to be praised. When we cannot, by searching, find the bottom, we must sit down at the brink, and adore the depth,"
And finally in conclusion of the psalm Henry astutely picks up how the concluding verse does not end the praise of God but rather encourages the continued blessing of God's great name:
"When we have said what we can, in praising God, still there is more to be said, and therefore we must not only begin our thanksgivings with this purpose, as he did (v. 1), but conclude them with it, as he does here, because we shall presently have occasion to begin again. As the end of one mercy is the beginning of another, so should the end of one thanksgiving be. While I have breath to draw, my mouth shall still speak God's praises. 2. With a call to others to do so too: Let all flesh, all mankind, bless his holy name for ever and ever."
Share this on:
---
February 15 2015 at 9:01 am
4 Comments
---
Covenant Life Family,
Because the police are encouraging people to stay off the roads we've decided to cancel our service today. With the wind and icy conditions, we don't want anyone to risk getting hurt.
Even if we don't gather at a building we can still have church! Let me encourage you to set aside time by yourself or with your family to sing, pray and read God's word. Our text today was 2 Chronicles 20 and the story of how God rescued Jehoshaphat and the people of Judah. Read that chapter and reflect on/discuss what it teaches about reliance on God.
Today we were also teaching a song that's been a favorite of mine recently. It's called "You Make Me Brave." Listen to it in the video below. God's great love for us gives us courage—courage to obey him and step out into the waves. Where is God calling you to step out in faith? What a wonderful truth that Jesus has made a way for us to enter into God's presence.
Finally, please take time to pray for prayer. Sounds funny, but we want to grow as a church in being people who, like Jehoshaphat, set our face to seek the Lord. We're kicking off 50 Days of Prayer this week. Please pray for yourself and the rest of the church that we will humbly seek the Lord and acknowledge that He alone is our salvation and hope.
—Joshua Harris
Share this on:
---
October 3 2014 at 1:31 pm
0 Comments
---

More information about the year-long, 2-A-DAY reading plan, including the readings schedule, can be found on the 2-A-DAY page.
MONDAY, SEPTEMBER 22 | 1 Samuel 4 and 1 Timothy 2
by Tim Harvey
"Let us take to ourselves from Shiloh the ark of the covenant of the LORD, that it may come among us and deliver us from the power of our enemies." – 1 Samuel 4:3
For there is one God and one mediator also between God and men, the man Christ Jesus. – 1 Tim. 2:5
The Israelites in 1 Samuel 4 were wrestling with an age-old question: How do we bring God's power and presence to bear on our situation? How can we make sure He is really with us? Their answer was stunningly simplistic: just grab the ark of the covenant – the object upon which God's glory had rested and that carried the stone tablets of the covenant with Moses – and take it into battle with them. They mistakenly invested the ark with a supernatural, magical power of its own. They failed to remember that this object that God had told them to make was intended to direct them to Him – not just as their Deliverer in times of crisis but as the One who was worthy of their daily worship and obedience according to the covenant made with Moses.
I often find in reading the Old Testament that I'm more like the rebellious (and seemingly clueless) ancient Israelites than I would like to admit. Like them, I wish I had a shortcut to bring the guaranteed power of God into my life when needed. I wish there were something that I myself could do to bring God's power and presence into my life. And I wish there were some tangible sign that God is really with me.
That's why I need to hear the truth that Paul gives us in 1 Timothy 2. This chapter is a call to prayer, and prayer requires fundamentally an attitude of trust – trust that God will really hear us, that He cares enough to answer us, and that He will answer us according to His good will. But Paul doesn't leave us there with just an exhortation to pray and hope for the best. He goes on to make clear the reason why we can trust God in these ways: because we have a mediator between us and God, the perfect man Christ Jesus (v. 5). Because of Christ's perfect atoning sacrifice, we can be confident that the prayers from our sinful lips do in fact reach the ears of our holy God. Christ's death on our behalf is irrefutable proof that God loves and cares for us more than we can imagine. And because of God's love demonstrated in Christ, we know that God will always respond in love to His children. "He who did not spare His own Son, but delivered Him up for us all, how will He not also with Him freely give us all things?" (Romans 8:32).
And that's better than carrying an ark around on my back any day.
Share this on:
---