April 27 2015 at 9:50 am
0 Comments
---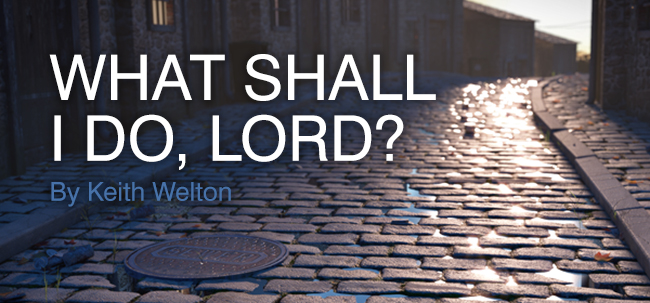 This post is shared courtesy of Keith Welton's blog "Everyday Truth." He shares his reflections on Scripture and other helpful topics regularly.
Saul had it all together. He was the religious of the religious and claimed no one was more so than he. He possessed many of the greatest privileges of his society and was schooled by the greatest teachers of his time. He probably could have been anything he wanted. He chose to be a Pharisee, a religious leader of his Jewish nation. In fact he was a Pharisee of Pharisees and was committed to persecuting the church of Christ. He had men and women Christians thrown in jail. He gave approval to the stoning of Stephen, the first Christian martyr. He was accomplishing much in his mission, until one day on the road to Damascus he was knocked off his horse by a blinding light. That's when Jesus appeared to him and said, "Saul, Saul, why do you persecute me?" (Acts 9:4). In this pivotal moment all his achievements came to an end.
Saul was no doubt a diligent and thoughtful man. He probably had everything "figured out" and had a perfect plan for life. But everything changed in an instant. When Jesus appeared it was not just Saul's plans that were brought to an end; Saul himself was brought to an end. Seeing the futility of opposing the Creator of the world, he knew his life needed realigning. This is when he uttered his life restructuring words of submission to Jesus, "What shall I do, Lord?"
The question shows the dramatic conversion Saul underwent—from refusing to serve the Lord, to attentive to his every command. This might remind you of your own conversion.
While Paul's words say something powerful about the nature of conversion, they also pertain to post-conversion. Jesus doesn't bring people to the end of themselves prior to conversion and then after conversion let them embark on a divinely mandated course without enlightenment or alteration. Jesus is in the business of revealing himself and bringing people to this point over and over again.
When we come to what might seem like an end, or even the end of ourselves, it is only an end if we don't throw our hands up in submission and faith and ask, "Lord, what shall I do?" These words were to Paul a pivotal turning point toward new life. His plans were coming to an end, but Jesus' plan was just beginning. At times we might feel as though we hit a wall, and our life is over. But Paul's words demonstrate hope and desire for a new purpose. After all, they are the words of one who has seen the Light. Don't give up. Embark on a new course with the Lord.
Share this on:
---
March 19 2015 at 9:48 am
0 Comments
---
This post is shared courtesy of Keith Welton's blog "Everyday Truth." He shares his reflections on Scripture and other helpful topics regularly.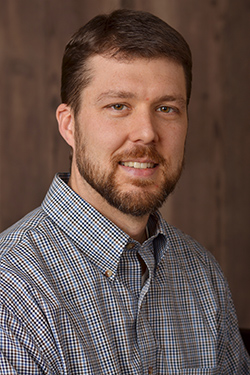 Psalm 145 is a song that rejoices in the greatness of God. It exhorts us to consider the Lord's incredible goodness and to voice our gratitude for his great works. If you are looking for a passage of Scripture to memorize, it is a great place to go. Meditating on the goodness and greatness of God can transform joyless attitudes and inspire faith where we lack it. Matthew Henry's commentary is excellent in expositing the meaning of the psalm. Here are some outstanding excerpts:
On the psalmist saying, "Everyday I will bless you and praise your name forever and ever" Henry says:
"No day must pass, though ever so busy a day, though ever so sorrowful a day, without praising God. We ought to reckon it the most needful of our daily employments, and the most delightful of our daily comforts. God is every day blessing us, doing well for us; there is therefore reason that we should be every day blessing him, speaking well of him."
The psalm mentions the Lord's greatness being unsearchable or unfathomable. Here David does not mean that we cannot know God. Clearly we can know God because he reveals himself to us, but what he means is that we will never grasp all of God's greatness. Henry says about this greatness:
"We must declare, Great is the Lord, his presence infinite, his power irresistible, his brightness insupportable, his majesty awful, his dominion boundless, and his sovereignty incontestable; and therefore there is no dispute, but great is the Lord, and, if great, then greatly to be praised, with all that is within us, to the utmost of our power, and with all the circumstances of solemnity imaginable. His greatness indeed cannot be comprehended, for it is unsearchable; who can conceive or express how great God is? But then it is so much the more to be praised. When we cannot, by searching, find the bottom, we must sit down at the brink, and adore the depth,"
And finally in conclusion of the psalm Henry astutely picks up how the concluding verse does not end the praise of God but rather encourages the continued blessing of God's great name:
"When we have said what we can, in praising God, still there is more to be said, and therefore we must not only begin our thanksgivings with this purpose, as he did (v. 1), but conclude them with it, as he does here, because we shall presently have occasion to begin again. As the end of one mercy is the beginning of another, so should the end of one thanksgiving be. While I have breath to draw, my mouth shall still speak God's praises. 2. With a call to others to do so too: Let all flesh, all mankind, bless his holy name for ever and ever."
Share this on:
---
February 15 2015 at 9:01 am
4 Comments
---
Covenant Life Family,
Because the police are encouraging people to stay off the roads we've decided to cancel our service today. With the wind and icy conditions, we don't want anyone to risk getting hurt.
Even if we don't gather at a building we can still have church! Let me encourage you to set aside time by yourself or with your family to sing, pray and read God's word. Our text today was 2 Chronicles 20 and the story of how God rescued Jehoshaphat and the people of Judah. Read that chapter and reflect on/discuss what it teaches about reliance on God.
Today we were also teaching a song that's been a favorite of mine recently. It's called "You Make Me Brave." Listen to it in the video below. God's great love for us gives us courage—courage to obey him and step out into the waves. Where is God calling you to step out in faith? What a wonderful truth that Jesus has made a way for us to enter into God's presence.
Finally, please take time to pray for prayer. Sounds funny, but we want to grow as a church in being people who, like Jehoshaphat, set our face to seek the Lord. We're kicking off 50 Days of Prayer this week. Please pray for yourself and the rest of the church that we will humbly seek the Lord and acknowledge that He alone is our salvation and hope.
—Joshua Harris
Share this on:
---
October 3 2014 at 1:31 pm
0 Comments
---

More information about the year-long, 2-A-DAY reading plan, including the readings schedule, can be found on the 2-A-DAY page.
MONDAY, SEPTEMBER 22 | 1 Samuel 4 and 1 Timothy 2
by Tim Harvey
"Let us take to ourselves from Shiloh the ark of the covenant of the LORD, that it may come among us and deliver us from the power of our enemies." – 1 Samuel 4:3
For there is one God and one mediator also between God and men, the man Christ Jesus. – 1 Tim. 2:5
The Israelites in 1 Samuel 4 were wrestling with an age-old question: How do we bring God's power and presence to bear on our situation? How can we make sure He is really with us? Their answer was stunningly simplistic: just grab the ark of the covenant – the object upon which God's glory had rested and that carried the stone tablets of the covenant with Moses – and take it into battle with them. They mistakenly invested the ark with a supernatural, magical power of its own. They failed to remember that this object that God had told them to make was intended to direct them to Him – not just as their Deliverer in times of crisis but as the One who was worthy of their daily worship and obedience according to the covenant made with Moses.
I often find in reading the Old Testament that I'm more like the rebellious (and seemingly clueless) ancient Israelites than I would like to admit. Like them, I wish I had a shortcut to bring the guaranteed power of God into my life when needed. I wish there were something that I myself could do to bring God's power and presence into my life. And I wish there were some tangible sign that God is really with me.
That's why I need to hear the truth that Paul gives us in 1 Timothy 2. This chapter is a call to prayer, and prayer requires fundamentally an attitude of trust – trust that God will really hear us, that He cares enough to answer us, and that He will answer us according to His good will. But Paul doesn't leave us there with just an exhortation to pray and hope for the best. He goes on to make clear the reason why we can trust God in these ways: because we have a mediator between us and God, the perfect man Christ Jesus (v. 5). Because of Christ's perfect atoning sacrifice, we can be confident that the prayers from our sinful lips do in fact reach the ears of our holy God. Christ's death on our behalf is irrefutable proof that God loves and cares for us more than we can imagine. And because of God's love demonstrated in Christ, we know that God will always respond in love to His children. "He who did not spare His own Son, but delivered Him up for us all, how will He not also with Him freely give us all things?" (Romans 8:32).
And that's better than carrying an ark around on my back any day.
Share this on:
---
September 17 2014 at 11:58 am
0 Comments
---

More information about the year-long, 2-A-DAY reading plan, including the readings schedule, can be found on the 2-A-DAY page.
TUESDAY, SEPTEMBER 16 | Joshua 21 and Colossians 4
By Tim Harvey
"Today we know that the LORD is in our midst…" – Joshua 22:31
…fellow-workers for the kingdom of God…and they have proved to be an encouragement to me. – Col. 4:11
These disparate chapters from the Old and New Testaments provide some great lessons and examples for my own interactions with my brothers and sisters in the faith. Consider the situation in Joshua 22, where the rest of the Israelites went to confront the tribes of Reuben, Gad, and Manasseh over an altar that the three tribes had built by the border of their land at the Jordan River. The altar appeared, to the other Israelites, to be a substitute worship location other than the Tabernacle where God had commanded that sacrifices be offered – a fundamental misunderstanding that could have easily turned into war (v. 12). But look at how it was handled by both sides:
• The Israelites, although their opening dialog was quite accusatory and based on wrong assumptions (v. 16-20), were nonetheless willing to listen to and consider the answer that the three tribes gave them. In the end they were willing to revise their initial assumptions about the three tribes' motives.
• The Israelites also graciously offered a "way out" of the apostasy they thought their brothers had fallen into, offering to share their own land if necessary (v. 19).
• The three tribes were willing to enter into dialog and provide an explanation for their actions.
• Both sides, in fact, were motivated by zeal to obey God and honor His word.
• The peaceful resolution of this tense situation was recognized as evidence that God was present and at work among them.
How many of these characterize my interactions with my family, with my fellow believers, or with the world? Although this chapter is far from a perfect example of brotherly love, I wish I could model more of the above traits.
I also wish I could better follow Paul's example in the relationships he depicts in Colossians 4. Consider:
• He remembers his friends and fellow-workers by name.
• He offers specific encouragements and commendations.
• He passes along greetings to affirm and build up long-standing relationships; most of those named in this chapter are mentioned elsewhere in Acts or other epistles.
• His commendations, greetings, and instructions are neither inconsequential fluff nor boring administrative details, but all reflect the deep partnership he had with these fellow-workers in the work of spreading the gospel.
I wish that my communications were more characterized by these kinds of things as well. In short (and I'll cheat here to bring in Colossians 3), I want my interactions especially with brothers and sisters in the faith to be characterized by love: "And beyond all these things put on love, which is the perfect bond of unity." – Col. 3:14
Share this on:
---
September 9 2014 at 10:15 am
0 Comments
---

More information about the year-long, 2-A-DAY reading plan, including the readings schedule, can be found on the 2-A-DAY page.
TUESDAY, SEPTEMBER 2 | Joshua 12 and Ephesians 4
By Tim Harvey
"Now these are the kings of the land whom the sons of Israel defeated and whose land they possessed…" – Joshua 12:1
"…walk in a manner worthy of the calling with which you have been called, with all humility and gentleness, with patience, showing forbearance to one another in love…" – Eph. 4:1-2
My commentary devotes barely any space to Joshua 12, referring to it as simply an appendix to the history of Canaan's conquest that is recounted in the preceding chapters. And there doesn't seem to be a lot of spiritual insight to be gained from the long list of defeated kings and their city-states, all of whom are long forgotten except for their final ignoble mention here as having been defeated by the Israelites. But maybe that's exactly the point – God's kingdom and His purposes go irresistibly forward, while His enemies are swept aside and remembered only because of their defeat.
However, God's enemies seem to be faring pretty well these days, if my daily newspaper is any indication. Look close to home or across the world and everywhere we see the ascendancy of those who "call evil good and good evil" (Isaiah 5:20) and who do "what [is] right in their own eyes" (Judges 17:6). What's happened to the irresistible march of God's kingdom that Joshua 12 so clearly displays?
Ephesians 4, I believe, points us toward the answer. God's kingdom is marching forward, but no longer by means of national conquest. Rather, it is moving forward with the "weapons" of humility, gentleness, patience, forbearance, and love. These weapons don't bring down walls or cities; they break through to hard hearts and blind eyes. They don't display the greatness of a nation or its army; they display God's power to transform individual lives. Just as there was no earthly way the Israelites could have defeated all those kings in their own strength, there is no way that we can "walk worthy" in the ways Paul outlines apart from the indwelling power of God. As we walk in these things we demonstrate the power and presence of God as decisively as any list of defeated kings.
And our calling to "walk worthy" is not just an individual calling, but one we are to walk out in unity with our brothers and sisters – "being diligent to preserve the unity of the Spirit in the bond of peace," as Paul puts it in verse 3. The tribes of Israel were united (unfortunately only temporarily) as they fought the Canaanite kings. God's call to His church in our day is that we would be similarly united for His purposes and His kingdom, as we "grow up in all aspects into Him, who is the head, even Christ" (v. 15).

MONDAY, SEPTEMBER 1 | Joshua 11 and Ephesians 3
Hope for the Pagans
by Jose Troche
Joshua 11 is one of those chapters in the Old Testament where we read about many battles, deaths, and destruction, as the Israelites take over the land that God had promised to them. Many kings had joined forces to fight against Israel (v.5). They had come out with all their troops, a great horde, in number like the sand on the seashore (v.4). This alliance may have seemed intimidating, but the Lord was with Joshua and had commanded him, once again, not to be afraid, for He was going to give over all of them to Israel (v.6). And Joshua and all his warriors fell upon them and struck them until he left none remaining (v. 7-8). And Joshua's army continued capturing cities, striking with the sword all who were in them, devoting them to destruction, not leaving any who breathed (v. 11, 12, 14, 17, 21).
We can picture smoke coming out from burned cities, corpses infesting the landscape, utterly defeated armies, ubiquitous devastation… For it was the Lord's doing to harden their hearts that they should come against Israel in battle, in order that they should be devoted to destruction and should receive no mercy but be destroyed (v. 20). What a sobering and horrifying passage! Many find these events perplexing and disturbing.
The pagans that heard about the breathtaking wonders that the God of Israel was performing responded with consternation, their hearts melted and no spirit was left in any of them (Joshua 2:10-11). The Bible openly paints a terrifying image for those who are against the Lord. His judgement is unbearable. It is certainly a fearful thing to fall into the hands of the living God!
As I try to fit myself into this story, an extremely troubling reality dawns in my mind. I am not an Israelite by birth, I am a pagan! If all I have is the Old Testament, I am left in a hopeless condition. If I do not belong to ethnic Israel, I am destined to be devoted to destruction, just like the heathen of Joshua 11.
Praise be to God for Ephesians 3, for the amazing mystery that was hidden for ages but revealed to Paul and the apostles (Eph. 3:5), that we, the Gentiles, the pagans, are fellow heirs, members of the same body, and partakers of the promise in Christ Jesus through the gospel (v.6). Praise be to God for extending undeserved mercy to helpless pagan sinners like me, so we can comprehend with all the saints what is the breadth and length and height and depth of the love of Christ (v.18-19), who shed his blood for the forgiveness of our traspasses (Eph. 1:7), so we can be members of the household of God (Eph. 2:19).
To Him be the glory in the church and in Christ Jesus throughout all generations, forever and ever. Amen (Eph. 3:21)
Share this on:
---