October 2 2013 at 12:30 pm
3 Comments
---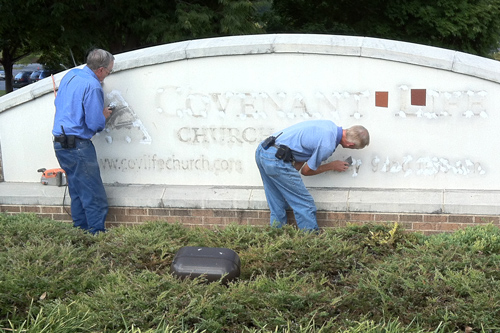 If you drive by the church and see a blank sign over the next couple of days, fear not! We haven't planned a surprise change of our church's name or anything like that! We're just updating the service time to 10 a.m., and while we're at it, putting up the revised church logo (just like the one at the top of this webpage). The sign should be finished by either this weekend or next depending on weather and other factors.
You could just say we needed to RE:NEW the sign. ;)
P.S. Thanks to Facilities staffers Howard Anderson and Dan Preston (pictured) and John York (not pictured) for getting things ready for the new look.
Share this on:
---