HIGH SCHOOL
What is the 10:31 High School Ministry?
Our theme verse is 1 Corinthians 10:31 – "So, whether you eat or drink, or whatever you do, do all to the glory of God". Our goal is to make disciples who make disciples.
We do this by being Bible-based, parent-involved, and relationship focused.

---
SUMMER 2022 EVENTS:
1. "Unreached Within Reach" Stay at Home Missions Trip (sponsored by Global Gates), June 22-25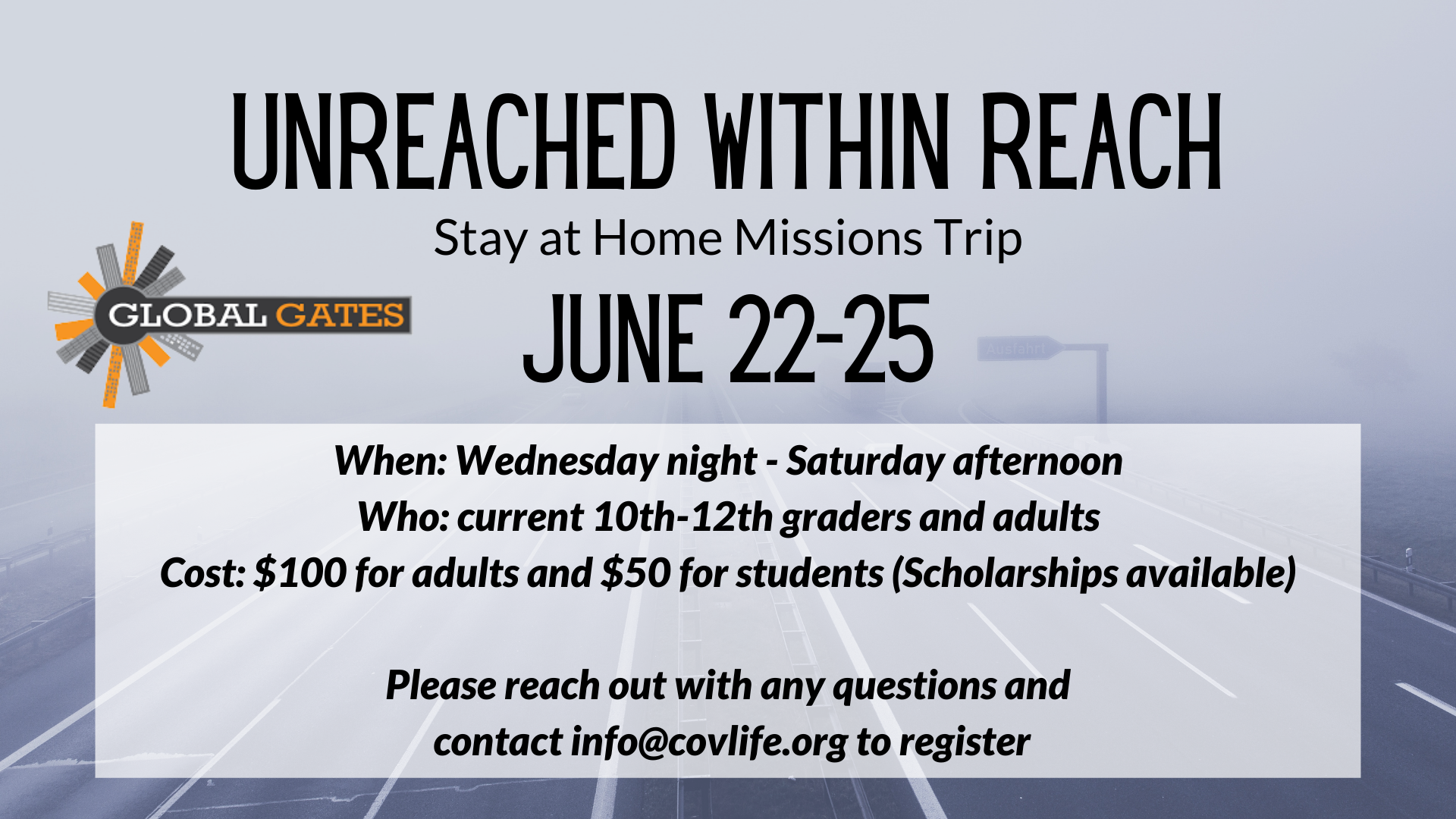 We will…
Meet for training, prayer, and worship.
Go out in small groups to engage with the unreached people groups of the area.
Invite those interested in the Gospel to start a Bible study.
Visit places of worship.
Eat at ethnic restaurants.
2. Local Missions, July 11-15

Local Missions is our week long "mission trip" to Montgomery County. We will spend the week hosting JOY Camp in a couple local communities. Each year we see God at work in the lives of the kids and families that we get to spend the week with! It's always a fun time and it's an awesome opportunity to get to know new people in the ministry and serve together!
---
MEETING DESCRIPTIONS
1. High School Youth Meeting
One Wednesday a month, HS Youth meets at 6:30pm at Covenant Life Church for teaching, discussion and fun!
2. D-Groups
Twice monthly on Wednesdays, high schoolers meet in the homes of 10:31 families to have Bible studies in small groups. Want to join a D-group? Contact us.
3. 10:31 Meeting (Parents & Teens)
One Wednesday a month, we all gather together to welcome and worship;
break out for teaching, discussion, and prayer (middle school, high school, and parents); and finish with fun, food, and fellowship!
4. HS Sundays - Every Sunday Starting February 20
High schoolers gather every Sunday at 9:15am for a time of teaching, discussion, and fellowship.
------