Advance Global Leadership Week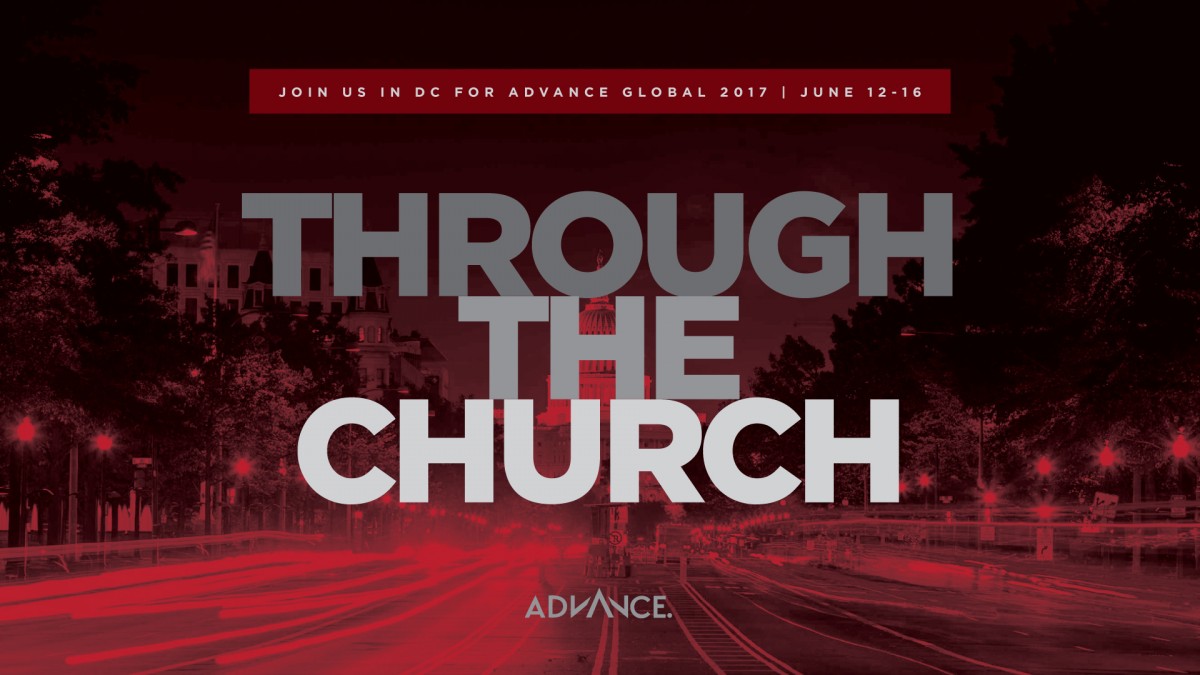 Covenant Life is preparing to host the 2017 Advance Global Leadership Week, June 12-16. Advance is expecting hundreds of church leaders from five continents—elders and their wives, men and women who serve in diaconate ministry, and small group leaders. Being the host church gives us the opportunity to participate and serve in unique ways.
Attending the Conference
Covenant Life members are invited to attend one or more conference sessions Wednesday through Friday, and Advance is offering a significantly discounted rate to make that possible.
---
Day Passes
Wednesday and/or Thursday for $35 per day (includes lunch)
Friday for $30 (includes lunch)
All three days for $100
Day passes include morning worship and message beginning at 9 a.m., coffee breaks, lunch and breakout workshops* (concluding at 3 p.m.).
---
Full Conference Pass
Attend all three days (Wednesday–Friday) for $130 (includes lunch and dinner Wednesday/Thursday and lunch on Friday, as well as all day sessions and breakout workshops*).
---
Evening Sessions
Wednesday-Friday FREE to Covenant Life members
---
*Breakout Workshops (1:45-3 p.m.)
Wednesday, June 14
Discipleship & Millennials
Recruiting & Retaining Volunteers
Song Writing
Non-Staff Elders
Life-on-Life Discipleship
Thrills & Spills of Church Planting
Thursday, June 15
Faith at Work
Expositional Preaching
Small Groups
Prophetic Ministry
Growing Churches Numerically
Politics and Religion
---
Volunteer Opportunities
See and sign up for the various categories here:
Contact: rhoover@covlife.org