Pastors & Staff
Non-Staff Pastors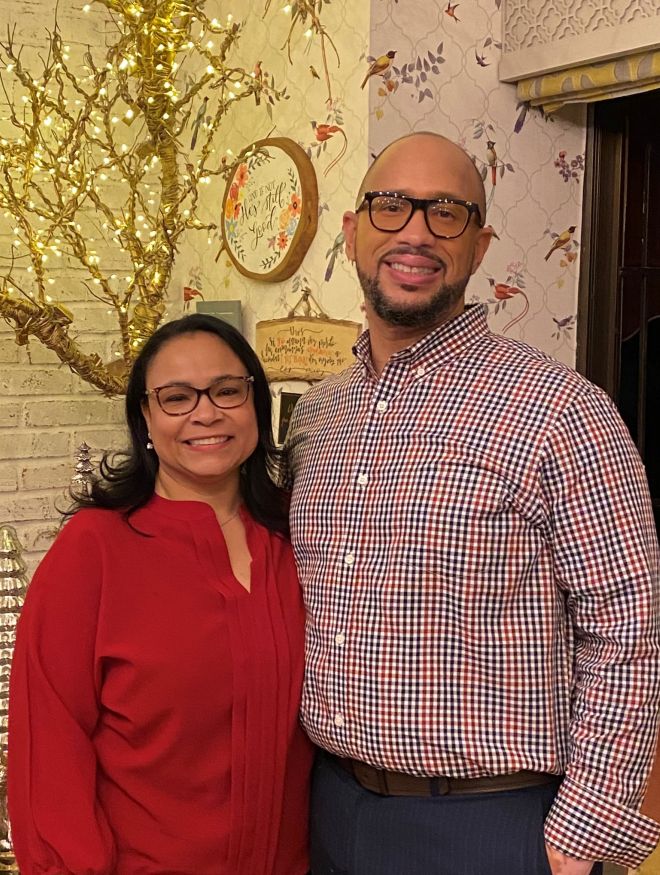 Frank Fuentes
Non-Staff Elders
Frank was born and raised in the Dominican Republic. He surrendered his life to the Lord in 1991 at age sixteen at Iglesia Evangelica de Santidad (Evangelical Church of Holiness) in Santo Domingo. He holds a B.A. in Economics and has completed graduate studies in Business Administration, Applied Macroeconomics, and International Finance. Frank married his wife Patricia in 2000 and they welcomed two daughters, Laura in 2004 and Camila in 2007.
From the time of his conversion to Christ, Frank has been an active member of his local church, volunteering in multiple areas. He later received his call to the ministry and served as the "interim" pastor of Iglesia Evangelica de Santidad for six years (1994-2000). After moving with his wife to Santiago, Chile in 2000 to pursue a master's degree in Economics, he served in various capacities at Iglesia Presencia de Dios (Presence of God Church) and helped start the young adult ministry.
In 2001, he attended the University of Illinois to pursue a Ph.D. in economics. While living in Chicago, IL he and his wife joined Mision Cristiana Elim (Elim Christian Mission), where he served as a Bible teacher and youth pastor and took several courses in the Master of Arts in Biblical and Theological Studies program at Moody Bible Institute (through Seminario Biblico Hispano) before returning to the Dominican Republic in 2005.
Back in Santo Domingo, he preached regularly and provided biblical financial counseling to church families as an associate pastor at Centro Cristiano Bendicion (Blessing Christian Center). Frank also became a program coordinator for Crown Financial Ministries, a Christian non-profit organization that promotes biblical principles of stewardship. He regularly taught in workshops and spoke at conferences throughout the Dominican Republic.
Being saved through the ministry of American missionaries, Frank has always had a heart for missions and has been a long-time supporter of mission organizations and families. From 2010 to 2016, he was a member of the board of directors of Missions Door, an Englewood, CO-based Christian mission organization that provides support and encouragement to indigenous missionaries.
In 2015, Frank was appointed by the government of his home country to serve on the board of an international organization in Washington, DC. After arriving in the USA, Frank and Patricia enrolled the girls in Covenant Life School. The care and support their daughters received from the CLS faculty and staff as they made their cultural transition and adjusted to the United States, motivated the family to attend and later become members of Covenant Life Church.
At Covenant Life, Frank has served as a small group leader, Spanish interpreter, and member of the Financial Advisory Committee (FAC). Preaching, teaching, and missions are Frank's greatest passions in ministry. Of becoming an elder at Covenant Life Church, he writes: "I am deeply honored and humbled to be asked to serve in this role. I don't consider myself to be worthy or fully qualified for this position, but I will strive every day to care for the flock that God has entrusted to us and to live up to the qualifications set forth in 1 Timothy 3:1-7 and Titus 1:6-9."