Pastors & Staff
Non-Staff Pastors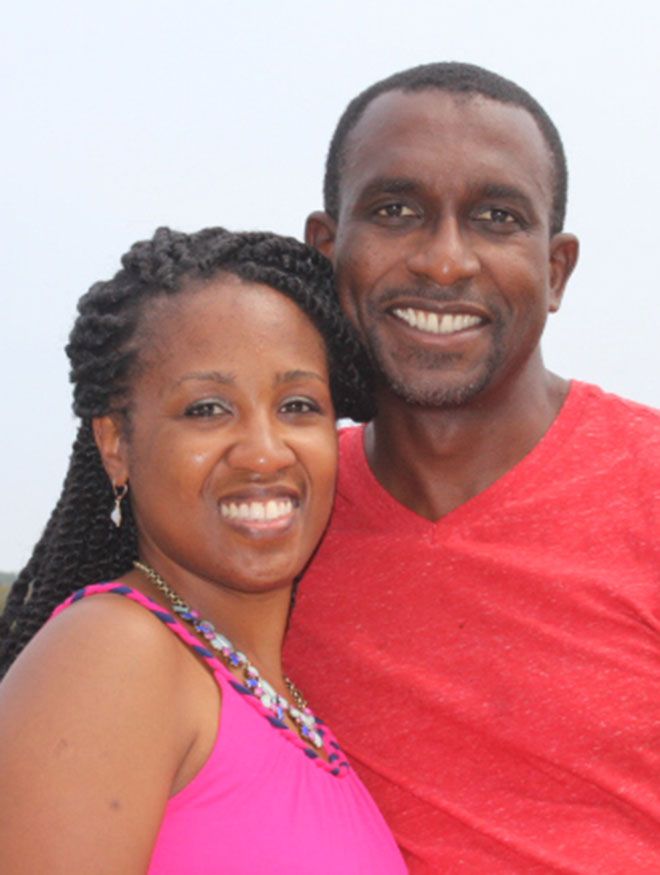 John Leconte
Non-Staff Elders
John Leconte was born and raised in a Christian home in Port-au-Prince, Haiti. When he was young, he chose to follow Christ, but he was motivated out of a fear of hell. John later turned from the Lord, searching for love and acceptance elsewhere. One day, he was brutally rejected; John was shaken to his core and consumed by depression. Realizing that he could not save himself from despair, John returned to his Heavenly Father, repented of his sin, and submitted his life to the authority of Jesus Christ. John recalls, "God revealed the depth of his everlasting love for me through his Son, Jesus, in a way that I did not understand before. With open arms he accepted me into his fold. It has been over 13 years since that major turning point in my life."
John left Haiti when he was 20. He has a bachelor's degree in Mechanical Engineering. He served on active duty in the Navy for 11 years. As a naval officer, he developed skills in leadership and engineering management. He was also trained as a Surgical Technologist when he was a Hospital Corpsman and performed in that field for over five years. He is currently pursuing a seminary degree at the Washington, D.C. campus of Reformed Theological Seminary.
After separating from the military in 2010, John and his wife Carmelle settled in the D.C. metro area. They had become familiar with Covenant Life Church through reading books written by Joshua Harris and Gary and Betsy Ricucci. On their first Sunday in the area, John and Carmelle chose to visit Covenant Life Church, intending to visit another congregation the following week. Before the end of the service, through the singing, preaching and the warmth of the members, John and Carmelle both recognized that Covenant Life was the church the Lord was calling them to attend. The Lecontes currently live in Germantown with their two sons.
John writes, "I have a warm place in my heart for Haiti. Whenever the Lord allows me to serve him in any capacity that impacts the Haitian people, I am elated." John feels a particular desire to teach on the doctrine of marriage to communities of believers of Haitian descent. Since 2011, John and Carmelle have held four marriage conferences for Haitian congregations in Florida and New Jersey. At Covenant Life John led the recent Christianity Explored course. He has also volunteered in Discovery Land and has hosted small groups during Introducing God. John reflects, "This course has helped me gain a better appreciation of the gravity of the condition of the one who is an enemy of God and on the same token the amazing grace proclaimed by the gospel."
John identifies Jeremiah 29:11 as his favorite verse: "For I know the plans I have for you, declares the Lord, plans for welfare and not for evil, to give you a future and a hope." John says the verse reminds him of the nearness of God, his Lordship and control over every aspect of the life of his people, and the assurance of hope and a future with him sealed by faith in the person and the work of Jesus Christ.
John describes participating in the non-staff elder training process as obeying the calling he believes he has discerned from God to shepherd his flock. Over the past three years, God has used suffering in John's own life to increase his awareness of the suffering around him, to show him the ways that the Lord is at work, and to give him a more pastoral heart. John asks that Covenant Life would pray for wisdom for him in time management and in applying biblical knowledge.