"A thrill of hope, a weary world rejoices, for yonder breaks a new and glorious morn." – O Holy Night
This classic carol captures the harshness and hope that collide every Christmas, especially Christmas 2020.
The world is weary. As the nights get longer, we feel our way to the end of an unprecedented year. The typical comforts and joys of the season are elusive. And the sorrows we already carried become a little harder to bear.
Yet into that darkness, a bright light dawns: Jesus has come. God breaks into our weariness and sorrow with the light of his Son.
The story of Christmas is the story of people in darkness finding light, of weary people finding hope, of grieving people finding reason to rejoice.
For four Sundays in December, we'll anticipate the arrival of the light by reflecting on the honest cries of God's people looking for hope in dark times. We'll listen in on the Psalmists and learn from their prayers of waiting, hoping, and seeking. Then we'll celebrate the great news of Christmas and find real reasons to rejoice.
"The light shines in the darkness, and the darkness has not overcome it." — John 1:5
Advent
Light in the Darkness — A Series in the Book of Psalms
Join us on Sundays in December at 10am.
*Registration for the in-person service is required due to Montgomery County, MD guidelines regarding COVID-19.
Christmas Eve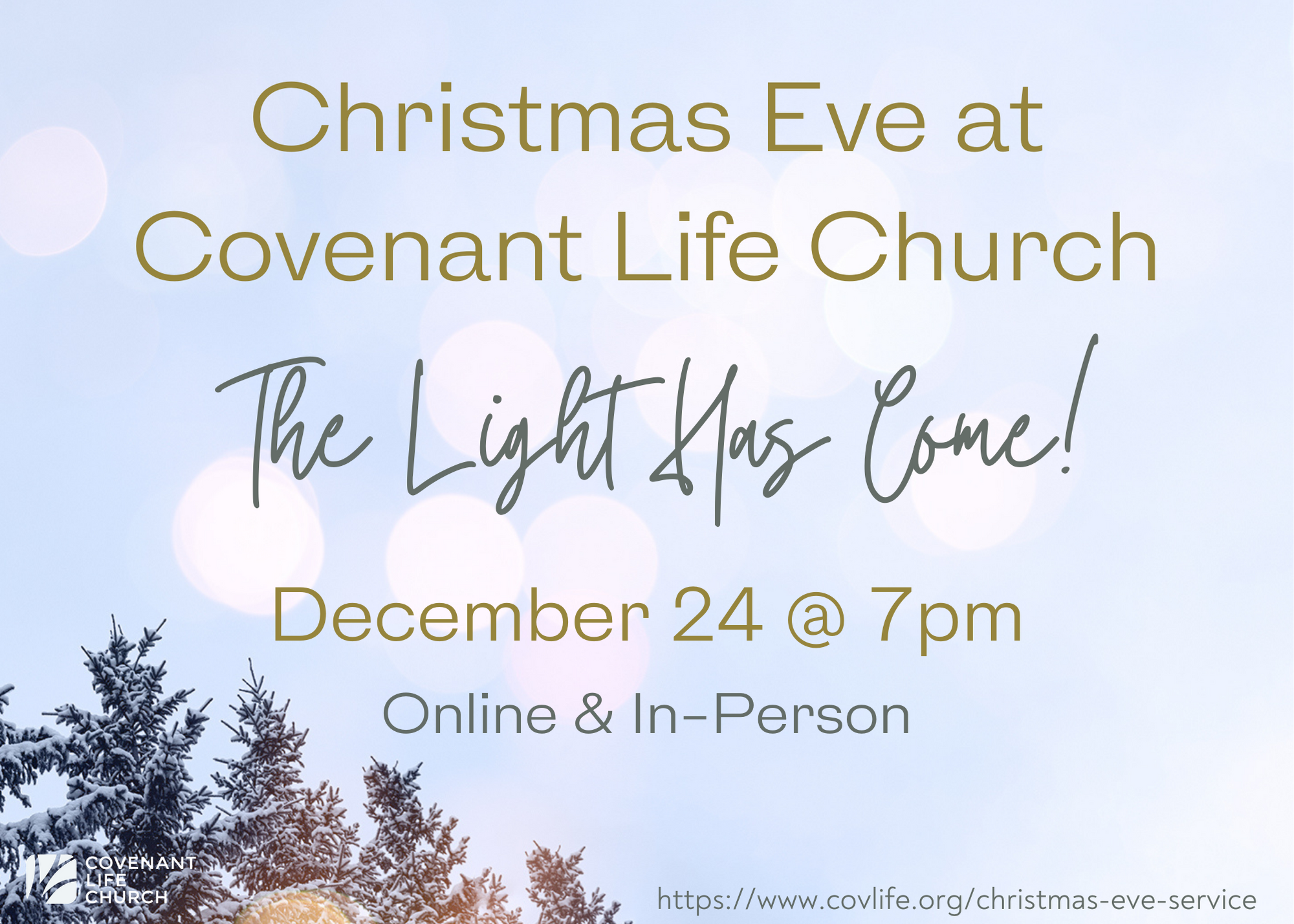 *Registration for the in-person service is required due to Montgomery County, MD guidelines regarding COVID-19.
Advent Messages
Week #1: Waiting for the Lord - During this Advent season God invites us to wait in expectation for his mercy.
Week #2: Hoping in the Lord - The Psalmist wrestles with the sovereignty of God, cries out to the Lord in his distress, and finds a hope that is real, a hope that is available to us today.
Week #3: Seeking the Lord - Learn from Psalm 63 how to seek the Lord in times of trouble, and feel the strong arms of faith sustaining you.
Advent Resources
Advent comes from a Latin word meaning "coming" or "arrival." The Advent season is the time when the Church remembers the coming of the Son of God and anticipates his coming again. It's a time of expectation, yearning, and hope. Use these resources to deepen your own remembering and yearning for Christ this Advent season.
Advent Guide by The Village Church
An outstanding overall companion to the season. Personal devotions, family discipleship times, activities, and other resources will enrich your fellowship with Christ and celebration of his coming.
Good News of Great Joy: 25 Advent Devotions by John Piper
Daily meditations on the love of God at Christmas. Available for free online in several formats.
Come Let Us Adore Him: A Daily Advent Devotional by Paul Tripp
This book will help you slow down during the busy Christmas season and focus on what matters most: adoring our Savior, Jesus. At the end of each devotion is a section for parents and children, featuring one central theme from the Christmas story, discussion prompts, and related verses.
A Shelter in the Time of a Storm: Meditations on God and Trouble by Paul Tripp
Fifty-two meditations on Psalm 27 instruct and encourage believers to worship God through the ups and downs of life.
More from Covenant Life
Our God Reigns – from the book of Daniel. Daniel shows us that while leaders change and nations rage, Our God Reigns over all.
Responding to Racism – Main Conversation, Questions and Answers. Pastor Kevin Rogers and Michael Crawford reflect on the particular ways that God calls Christians to engage with issues of race, ethnicity, and human dignity.
Life Lessons – from the book of Ecclesiastes. Ecclesiastes takes us on a tour of life - work and play, wealth and possessions, wisdom and productivity - and calls us to live from the vantage point of life's most poignant perspective: the end.
Living Hope – from the book of 1 Peter. True hope endures through every trial and can't be taken away. It's the hope that lies at the center of Christian faith and life, hope that transforms the way we live today.