Every Day Is Christmas
One Man's Holiday Mission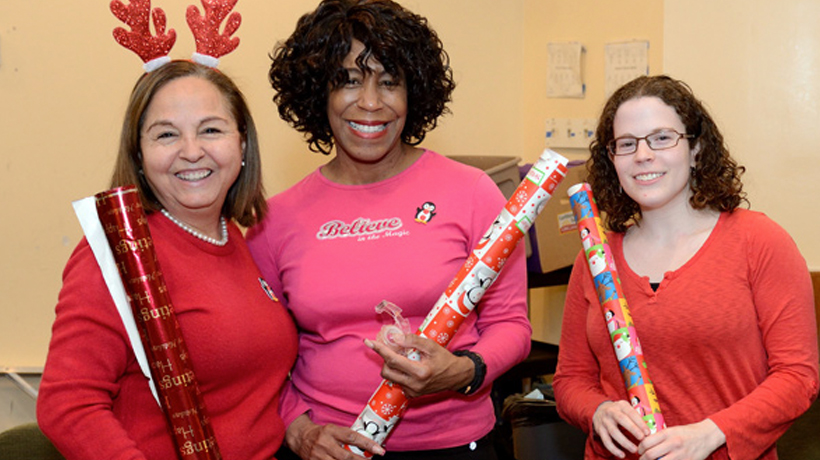 Dennis Castaneda remembers how his single mother, just trying to make ends meet, would sign up for a Thanksgiving meal from a church. She and her family would eagerly wait for the call to let them know if they were going to receive a meal or not. "If it was not for them," Dennis recalls, "we wouldn't have a Thanksgiving."
That annual act of kindness during his childhood now motivates Dennis and other volunteers to help single parents and families in both Covenant Life Church and the community by providing them with a Thanksgiving basket each year. "Now that I know what goes into planning Thanksgiving basket giveaways, it blows me away to think of all the folks, money, and effort that went into giving us, a family they didn't know, a happy Thanksgiving."
Dennis and team also provide Christmas gifts for children in the community by hosting a Christmas store at the church where parents can come purchase new toys at a discount. (All proceeds go back into providing Thanksgiving meals or purchasing toys for the following year.) He asks parents to pay between $1 and $5 for the donated toys in order to empower them, to reinforce their sense of dignity. "On Christmas morning they know that even if it was only $5, they were able to provide for their kids instead of just another year of another hand out," he says.
Would you join Every Day Is Christmas this season in passing along the kindness and generosity we have all received from Jesus to someone in our community?
Visit the Every Day Is Christmas Facebook page.