Open Gym, Open Life, Open Heart
How an angry young man found friendship and faith on the court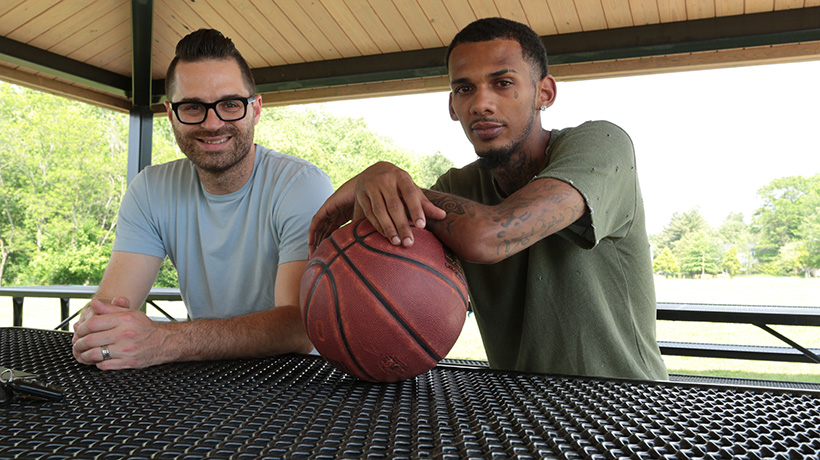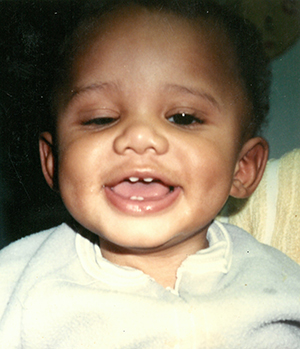 Sitting in the church gym on a Sunday afternoon in May, Cory Rivas Harper opens up about his troubled past and how the very basketball court we are sitting on has served as a catalyst for dramatic change in his life.
His early life was marked by intense anger and hatred. Born in Baltimore City, Cory moved to Florida where he spent most of his formative years. Unfortunately, his childhood in Tampa was overshadowed by negative influences. At age five, he accidentally walked in on his aunt and her boyfriend, who was high on hard drugs. In a drug-fueled rage, the boyfriend attacked Cory, severely beating him. Thankfully an uncle, whom Cory calls his "guardian angel," intervened and called 911 for help.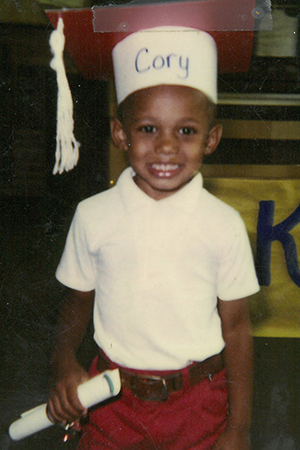 Cory remembers thinking, "I don't deserve being treated like this. I didn't do anything wrong." His mom and uncle tried to overcome all of the negative influences around him by taking him to church, but to no avail.
When he was eight Cory ran away from home with his seventeen-year-old brother. He spent the next few months sitting in hotel rooms while his brother did drugs and entertained women. Unfortunately, this wasn't much different than his life at home.
At eleven, he robbed someone at gunpoint. He saw that doing something wrong had negative consequences. He was angry, sad, and depressed all of the time. When he was sixteen, his aunt kicked him out of the house. With nowhere to go, he was forced to spend the night in a McDonalds PlayPlace. Cory remembers that night as being a turning point, when his anger became so fierce he thought he would never overcome it.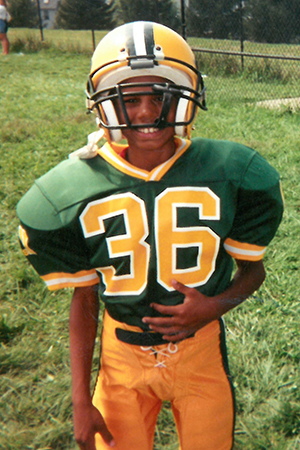 Throughout his teenage years Cory shuttled in and out of juvenile facilities. During high school, however, he found that basketball was something he was good at, so he did the bare minimum in school to keep playing. Impressively, this landed him a college scholarship. When he became involved in a lucrative illegal money gig, however, he gave up his free ride, thinking, "What's the point?" Little did he know, but God was about to intervene in his life in a major way.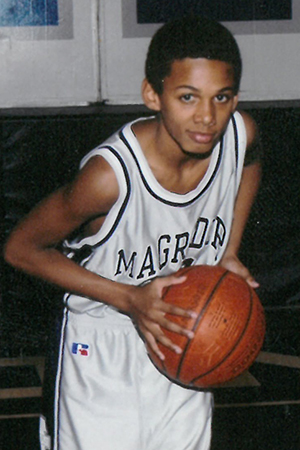 After high school Cory took a trip to visit family in Maryland, where he met a girl. With a new reason to visit, Cory came back up for a longer trip during the summer. A cousin invited him to an open gym basketball session at Covenant Life Church. Completely uninterested in church, he came to play basketball.
At the beginning of the evening the guys huddled up for a quick prayer. This sparked Cory's interest. He could see Drew Garfield, the guy in charge, genuinely cared about the other guys there, but he didn't understand why.
Intrigued, Cory came back. Over the next few weeks and months, he and Drew met together several times. Drew invited him to church, but Cory was resistant. As time wore on, what Cory describes as "seeds of love" were planted in him through Drew's caring yet unlikely friendship. Drew invited him to his house, introduced him to his wife, and invited him to stay the night.
Soon, Thursday nights were about more than basketball. Cory confided in Drew about his deep-seated hatred and asked for prayer. He credits Drew's friendship as being the driving force behind his decision to trust in Christ. In fact, the basketball ministry had such a profound effect on Cory's life that he says, " I could never repay Drew or the other people [involved in the basketball ministry]. All I can do is be that person myself. Open the gym myself."
That's exactly what he is doing now. Back in Tampa, Cory is planning to eventually start a church to reach young kids on the streets in the very neighborhood where he grew up. Cory reflects, "Before I stepped into church, I didn't care about people until someone cared about me. There are SO many people on the streets just like me screaming out--you just can't hear them."
He exhorts individuals in the church, "Dig deep and look within yourself. Pray to God to speak to you. Are you doing everything you can to help people? Are you going by a schedule or are you opening your eyes to see all of the people who need help? Help the guy you're uncomfortable around, the people you don't like, who have crossed you. If Drew can say, 'Come into my home, eat my food, sleep on my bed, meet my wife', we can all do these things."